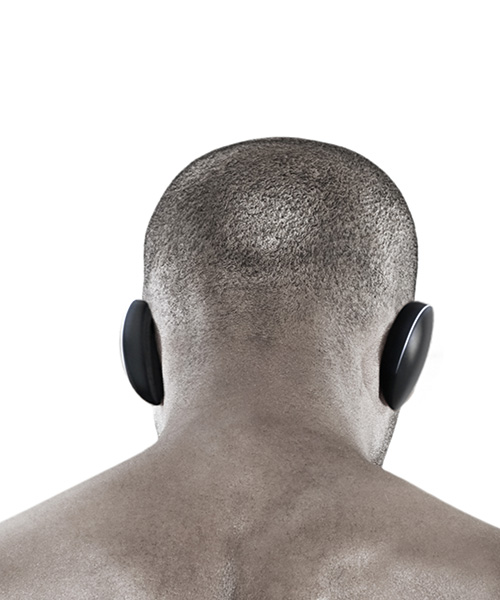 jun 13, 2016
interview with founders joe dieter and ben willis of audio startup human inc.
interview with founders joe dieter and ben willis of audio startup human inc.
all images courtesy of human inc.
startup company human inc. is look to disrupt the audio industry with a pair of uniquely designed headphones that simply encapsulates the ear. their 'sound' program is a central goal to create an audio and communication solution that is a purposeful extension of the human body — rather than a continuation of the bulky obtrusiveness that is currently the tech and audio industry.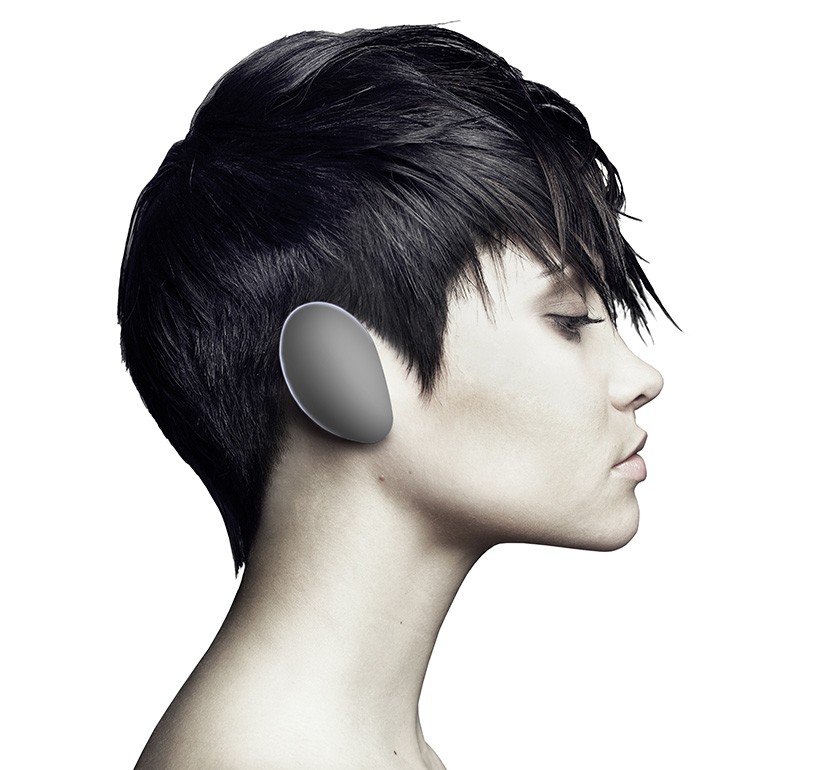 preliminary designs of the 'sound' headphones
human inc. is pairing the headphones with a truly wireless design with 'simple-sync' – an instantaneous wireless connectivity solution free from wires or headbands. together with detailed connectivity, the 'sound' program will be able to amplify volume of the surroundings to optimize the listening experience with ambient noise control. 'sound' will be able to connect to multiple pairs of the same audio source as well as have tactile technology to input requests like take a call, adjust volume and navigate tracks. to help us explain the company's trajectory and design background, designboom spoke to co-founders joe dieter and ben willis.
designboom: what originally made you want to start human inc.?
ben willis: human was founded in 2014, after joe and I created, built and sold a previous company that focused on culinary technology. joe and I have known each other and worked together for years, and we had always talked about the obvious pain points and lack of conviction within the consumer technology landscape. with the exit of the previous venture, it was time to concentrate on a brand that would deeply impact the consumer technology space and connect with a current generation who starves for a more natural user experience and design.
joe dieter: we founded our company with the near term goal of bringing about a clear advancement in the audio-communication technology, and a longer term of vision of creating forthcoming market-bending technologies that bridge the gap between humanity and technology. moreover, we want to build a brand that dares to take the path less travelled.

joe dieter and ben willis reviewing models at their office
DB: what particular aspects of your background and upbringing have shaped the principles and philosophies at human inc.?
BW: this idea of "purpose-driven technology" at its highest apex seeks to honor the natural, evolutionary perfection of the human body. we believe that the evolution of the human being and human body is one of the greatest miracles to ever exist. being "human" is something to be celebrated. as technologists, moreover, this grand notion translates into a profound responsibility to create technology that seamlessly adds value to one's daily life. technology was not meant to be an escape from one's current existence, it was meant to streamline and empower one's life. we have an extremely rigorous design process that is rooted in 'purpose driven technology.' a principle to which we filter all of our design decisions at human is whether the technology will empower and advance a human being's daily life. there are 10 "no's" for every 1 "yes" during this process. the future of technology is reserved for those technologies that advance rather, rather than distract from – our realities.
JD: both Ben and I were raised to have a deep respect for the one life you've been given. the current state of technology does not create technology that exemplifies this value… there are more apps than there are people on planet earth and the majority do not meaningfully add to the human experience; the most "social" generation is ironically, statistically the most isolated; virtual reality is founded on the notion of escaping from one's current reality – limiting that which is right in front of us. in short, we believe in "purpose-driven technology." this is the idea that technology should be useful and additive to one's daily life, rather than isolating, dysfunctional, or aiding in escaping from it.
DB: overall, what would you say is your company's strongest asset and how will you develop it over time?
BW: in an era when many tech giants seem to be struggling with real innovation, I believe our conviction in our vision for the future of technology as being purposeful is a key strength. we are very committed to bringing about a clear advancement in audio communication technology, rather than an iteration of what's currently on the market. we're aware this may be considered polarizing to some; in order to create change or develop new products, one must be willing to accept criticism.
JD: ben has already laid out a vision for human's next 5 technology programs that will spread human's reach into larger segments within the tech industry. these next programs are expected to be introduced after the sound program has fully entered the market. what my cofounder won't say but I'll add is that his ability to see into the future and bring out real category innovation is unmatched.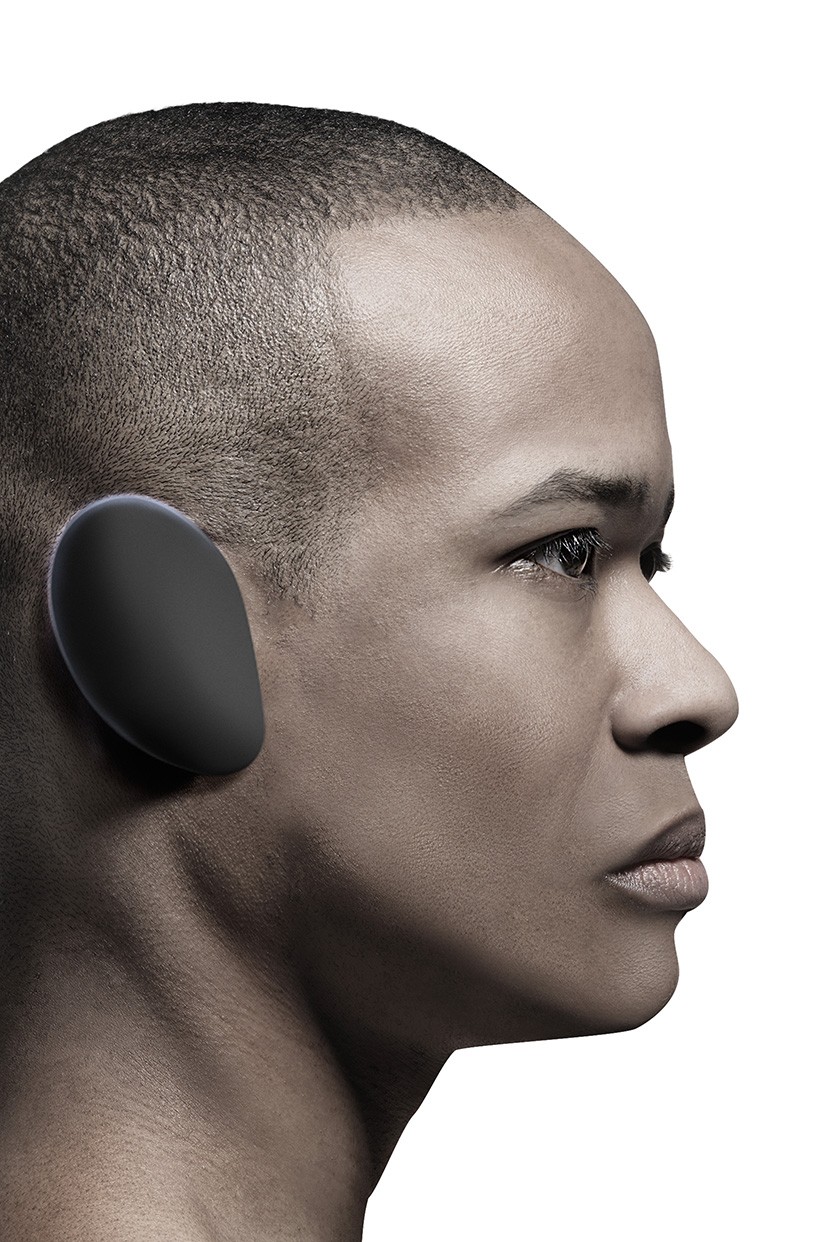 the company's upcoming wireless headphones – the 'sound' project
DB: what has been the biggest influence on the company to date?
BW: we have a few key investors in the company who were early apple and early amazon investors (fred warren and kurt beecher dammeier, respectively) and they have mentored us and instilled in us confidence to follow our gut decisions in pursing ambitious technology developments.
DB: how – and to what extent – do other creative fields influence your design work?
BW: anything that the 5 human senses can encounter and process inevitably holds influence. when it comes to the sound program, we are developing a piece of technology that is literally an extension of humanity – thus other products that adorn the body, including fashion and jewelry, influence our design efforts.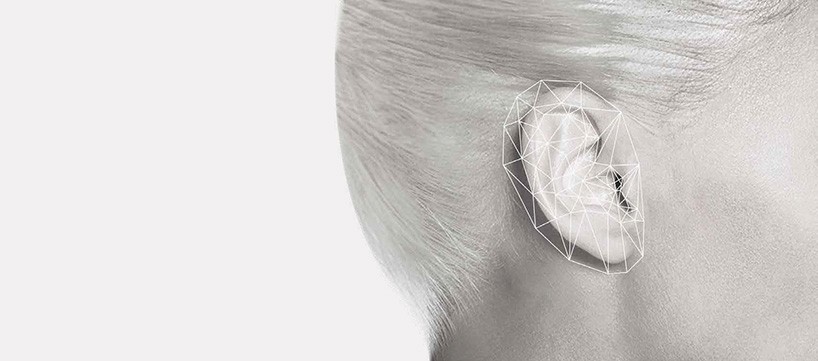 preliminary layout concepts
DB: now that computer generated visualizations are so commonplace, is there still a place for physical model making or sketching designs by hand?
JD: absolutely. especially in the earliest representation attempts of exploring a thought or form. a white canvas is still, in our opinion, the best place to express the creative "what if's". it is a safe and uninfluenced environment to quickly process ideas.
DB: what are you currently interested in and how is it feeding into your designs?
BW: 1- design legacy and the evolution of everything; there are so many products that could be thrown away today with no real miss by humanity – how do you build something durable, that lasts and remains timeless and relevant? 2- building something that is truly the best it can be in current human understanding and industry capabilities. 3 – being obsessed with the notion of every little detail being the best it can be, yet on an inevitable trajectory of becoming better.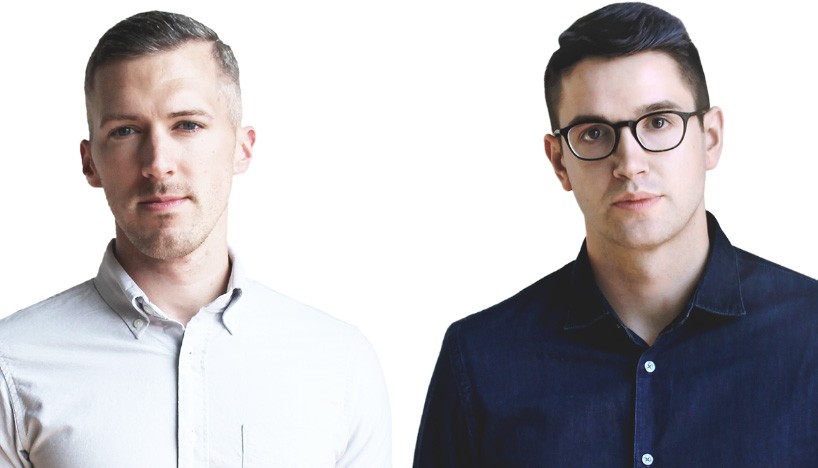 co-founders ben willis and joe dieter
apr 12, 2020
apr 12, 2020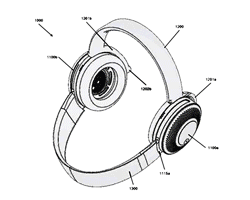 feb 26, 2020
feb 26, 2020
dec 28, 2019
dec 28, 2019
oct 29, 2019
oct 29, 2019
may 29, 2019
may 29, 2019
mar 28, 2019
mar 28, 2019
a diverse digital database that acts as a valuable guide in gaining insight and information about a product directly from the manufacturer, and serves as a rich reference point in developing a project or scheme.