steve masterson — president of austrian design house kiska — was elated to see that one of us had never thrown their leg over a motorcycle. 'non-rider! come with me!'
steve led us forward, through bumping music, toward a large group of mirrors. the black bike at the center of these mirrors looked like a stripped-down cafe-cruiser with a surprising amount of tech. nothing like the typical bobber you'd find in brooklyn — fortunately, we were in chelsea. designboom new york had the pleasure of attending husqvarna motorcycle's newest unveiling in manhattan. the swedish motorcycle giant launched three bikes — the SVARTPILEN 401, the VITPILEN 701 and the VITPILEN 401.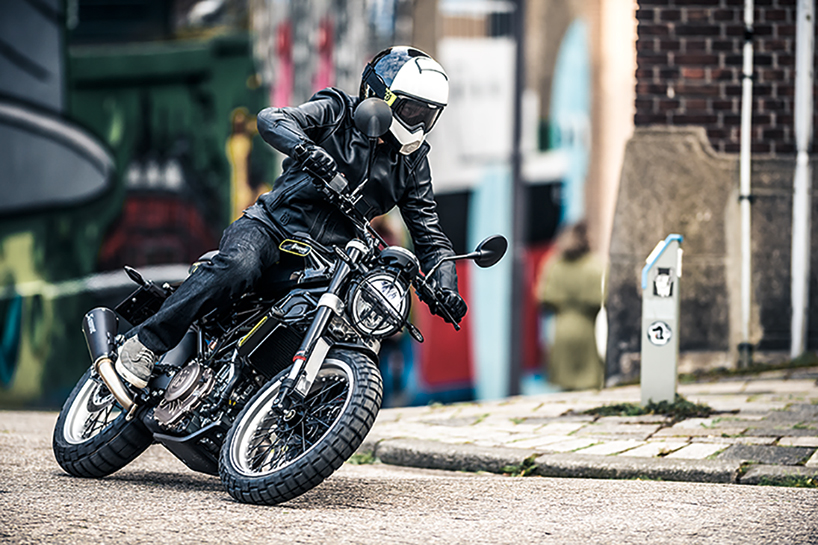 SVARTPILEN 401 | all images courtesy of husqvarna motorcycles
as far as engineering is concerned, these bikes are entirely different from the concepts husqvarna unveiled three years ago at EICMA in 2015. if we're talking solely aesthetics, the bikes all turned out strikingly similar to their minimal 2015 prototypes.
the 701 is clean, practical, functional and the strongest of the new husqvarna motorcycle family. designboom got to experience this one in VR and was surprised to find that the horn was in fact, very functional. the VITPILEN 401 is smaller, extremely easy to ride and comfortable to sit on — less powerful than the 690cc 701, but sexy in its own way. finally, there was the progressively minimal explorer bike that designboom was introduced to within a moment of talking to steve, the SVARTPILEN 401.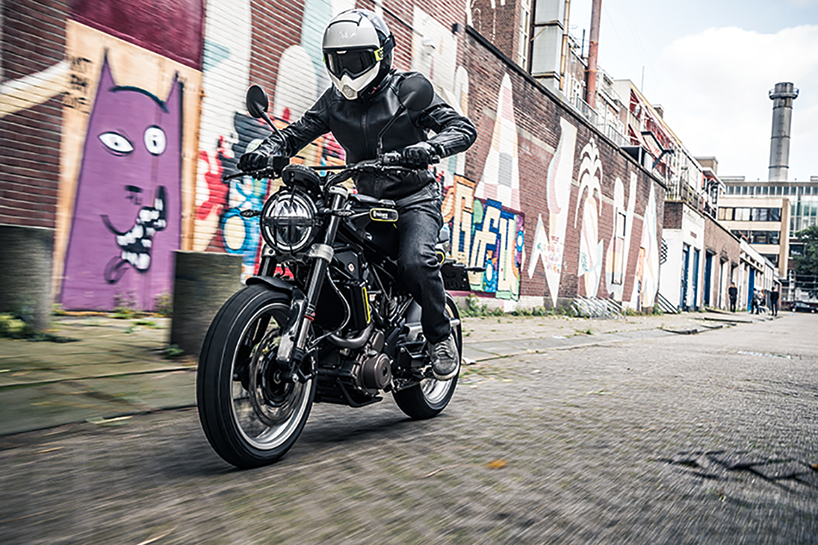 SVARTPILEN 401
'this one has never been on a motorcycle, maxime, tell them about your baby,' steve said, passing us over to lead designer maxime thouvenin (who works at international design house kiska) — the french father of the new husqvarna motorcycle family.
maxime spoke passionately about the strippied-away SVARTPILEN 401. the first of his three husqvarna 'babies', had intuitive curves and a small, pill-shaped gas tank. the single-cylinder 401 — with its cafe-ready raised-handlebars, and plug-n-play customizability options — would certainly feel intuitive to a non-rider. simple. new. after trying out the rest of the VITPILEN 401 and 701 — designboom had the chance to sit down with maxime and get to know his family a little more.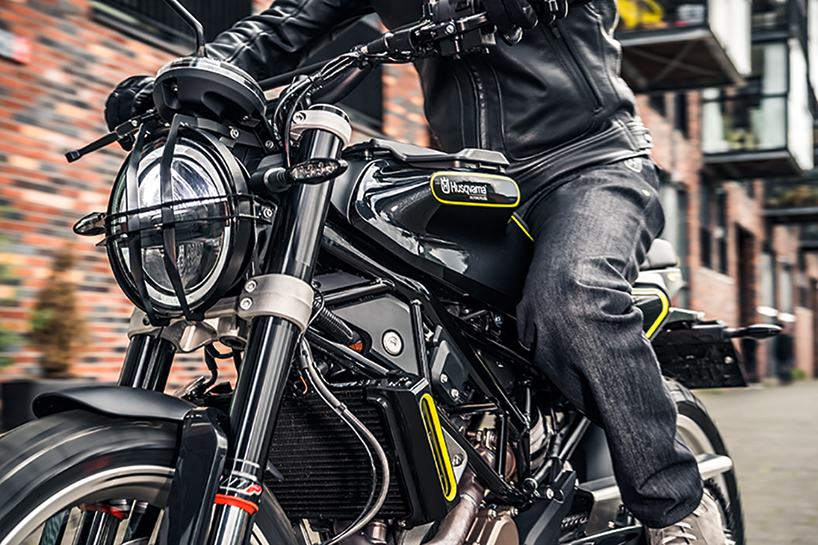 SVARTPILEN 401
designboom (DM): how are the three bikes similar and how are they different?
maxime thouvenin (MT): we obviously wanted the bikes to belong to one family — the street family — but it was really important for us that each bike had its own identity, so it's not a scaled up and down version. the design approach is the same — I mean, very reduced, very sleek. the face treatment is the same. if you look at the tank, you will recognize what we call 'the pill'… but if you compare the two, the 401 is very, very sleek — there's big contrast between the chassis and the engine and the bodywork. and the 701 — it's a bigger bike. it's definitely a more powerful bike. it's more of a machine, and this we also wanted to express. so we shortened it a bit; it's a bit more muscular. it's one family, but they're different.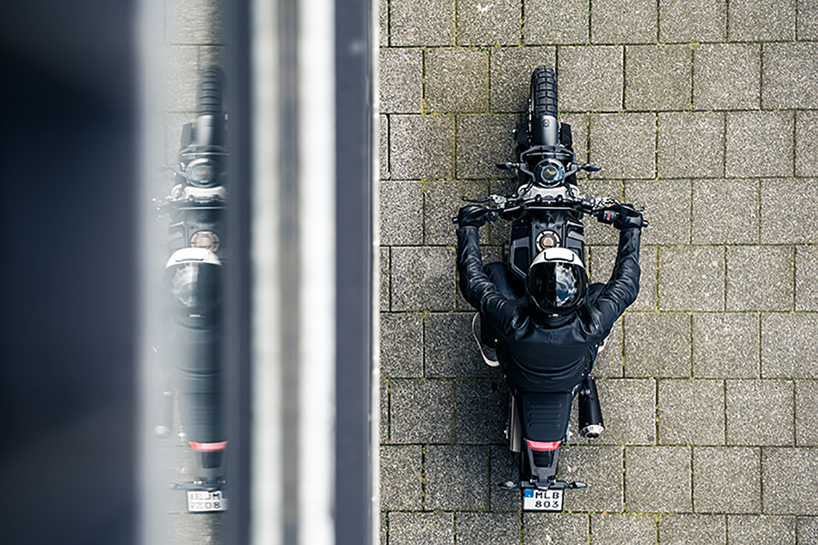 SVARTPILEN 401
DB: how do these serve as a gateway to the motorcycling community, and how are they accessible to the average person who might not know motorcycles?
MT: the whole point was to make these bikes more approachable, in terms of image and that is why they are very reduced — down to a tank and a seat. we got rid of everything. the bikes are very light, very slim. the ergonomics were important.
DB: how are the bikes to ride?
MT: they are extremely easy to ride. very lightweight. they're really a combination of the riding experience and the image — together, it makes them very, very intuitive bikes.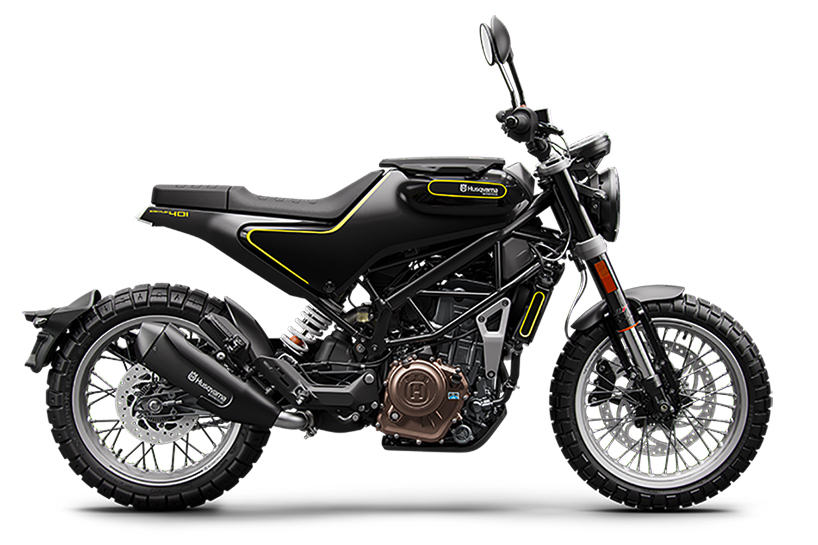 SVARTPILEN 401
DB: is hand-drawing a part of your design process, or do you jump straight into software?
MT: that's definitely how we start! we start with a pencil and a blank sheet of paper still. even though we use VR on everything along the process, we still start with a sheet of paper. it's important, because what you've got to know is that we really start from scratch. we really — we don't get a package from engineering. we really start to sketch. question everything. question the architecture. we define the geometry. we define everything…then engineering.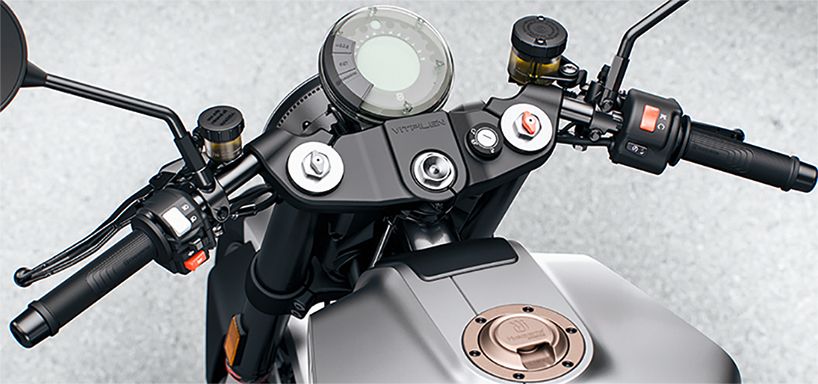 VITPILEN 701
DB: as the lead designer, what is the most interest aspect about the bikes, for you?
MT: creating the show bikes is one thing, but to see these bikes and to see how similar they look to the show bikes we did a few years ago — I think that for me that's the biggest satisfaction…because, at the end, I can tell you there's nothing that's the same. everything is different. but it looks very, very similar.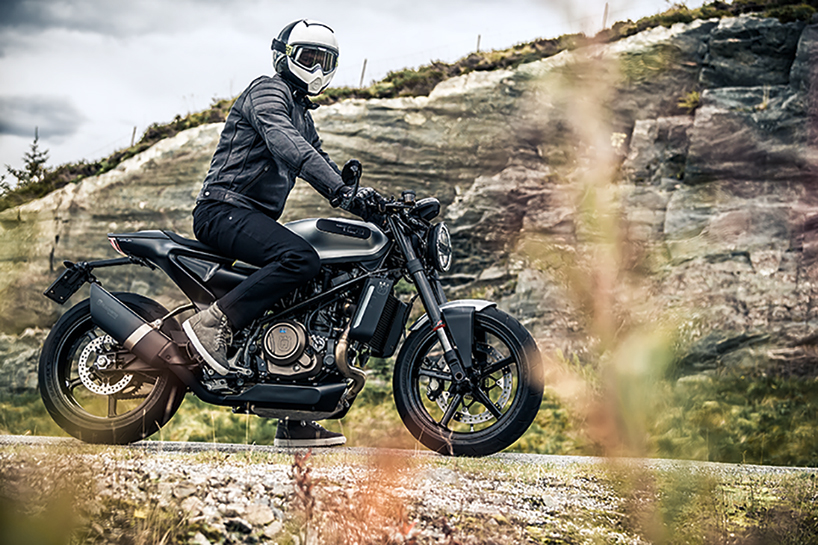 VITPILEN 701
DB: which bike will you pick, when they come out in the spring?
MT: I'm actually waiting for my V 701 — that's what I'm gonna ride.
DB: will you soup it up, or leave it as is?
MT: actually, we are working on a whole bunch of accessories, like new seats. you can remove the passenger seat and put a painted plastic cover, [there are] some different parts, some bags — it's plug and play. for us, that was really important.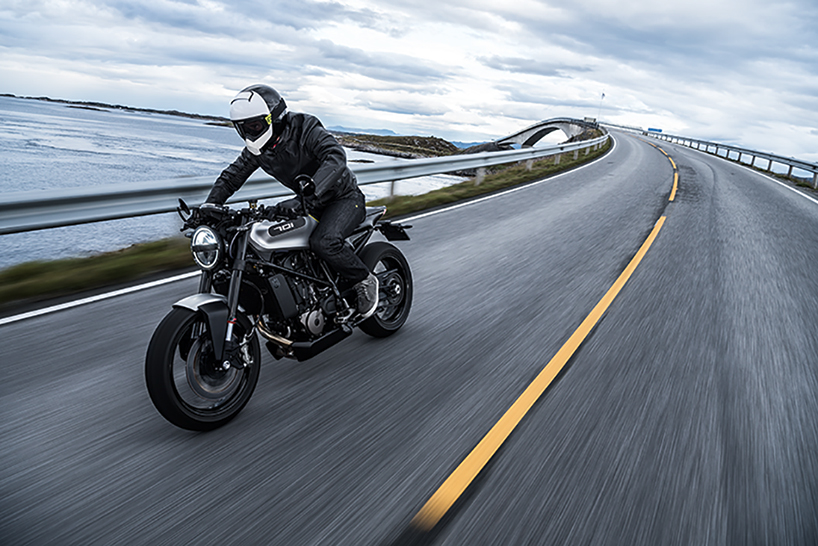 VITPILEN 701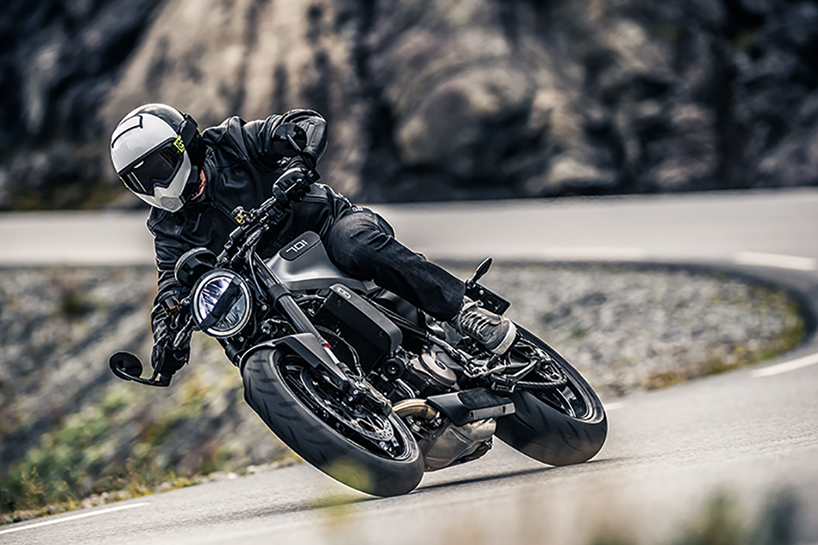 VITPILEN 701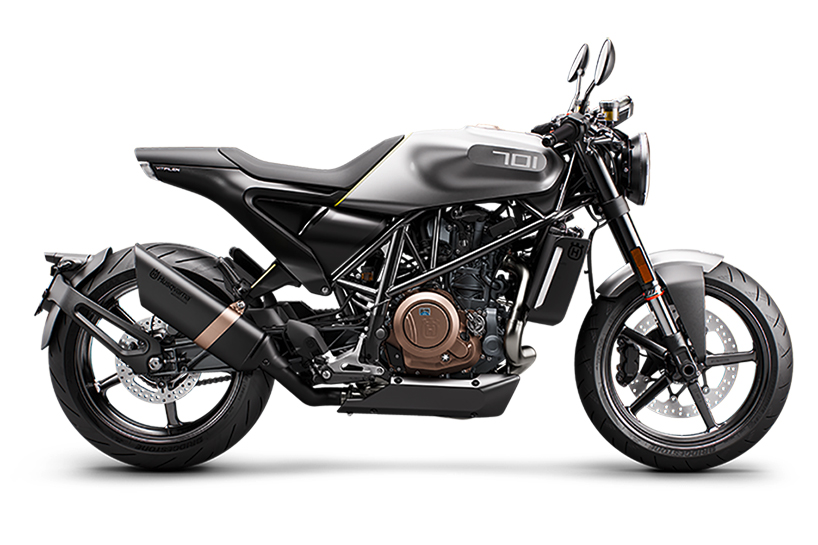 VITPILEN 701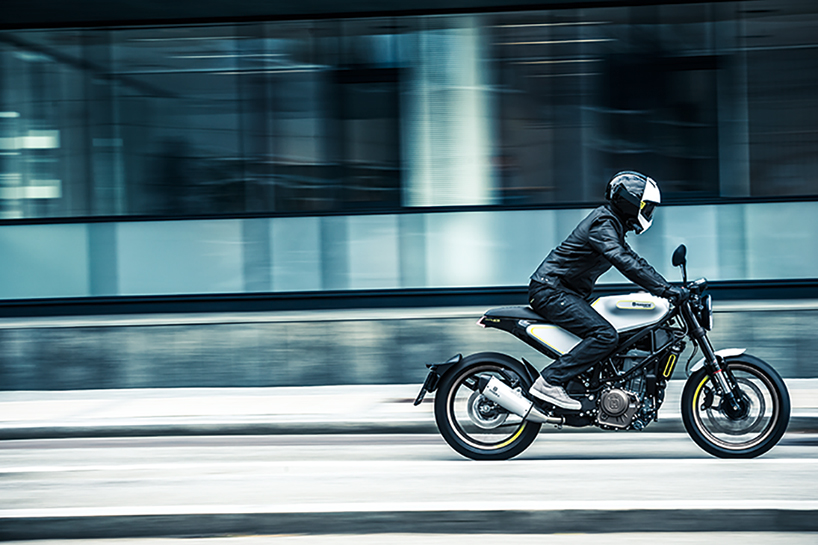 VITPILEN 401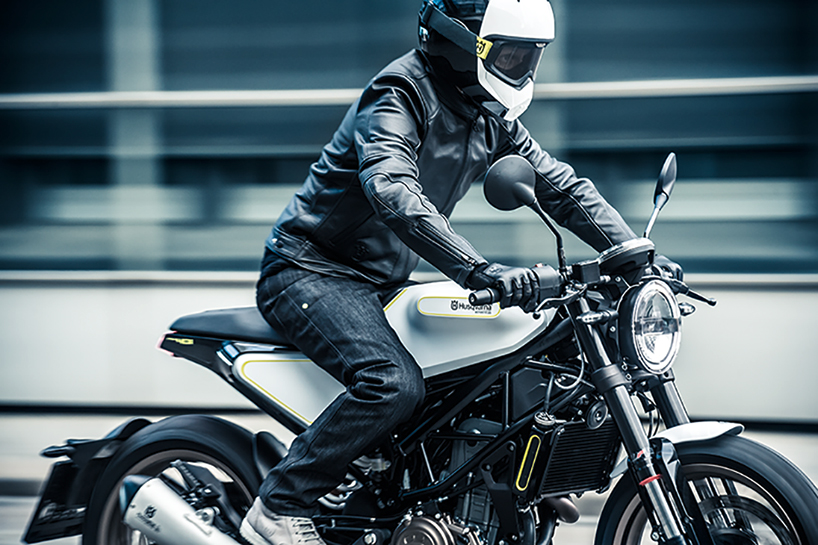 VITPILEN 401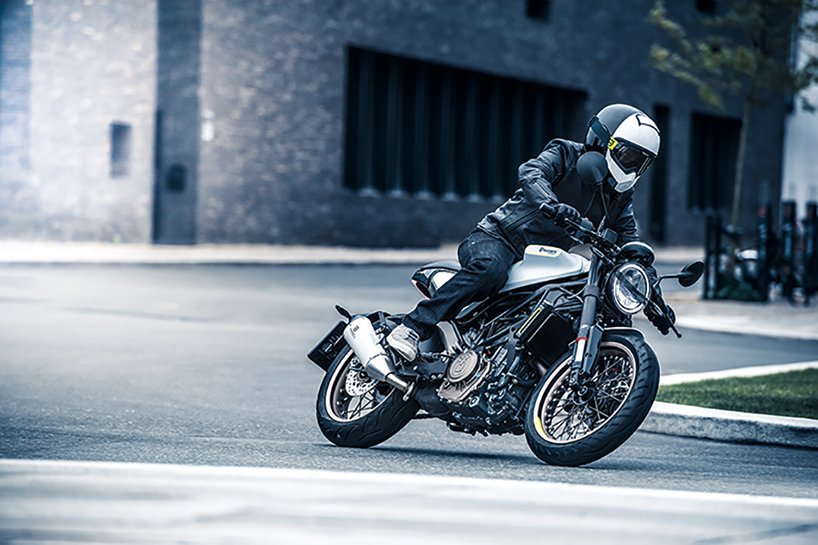 VITPILEN 401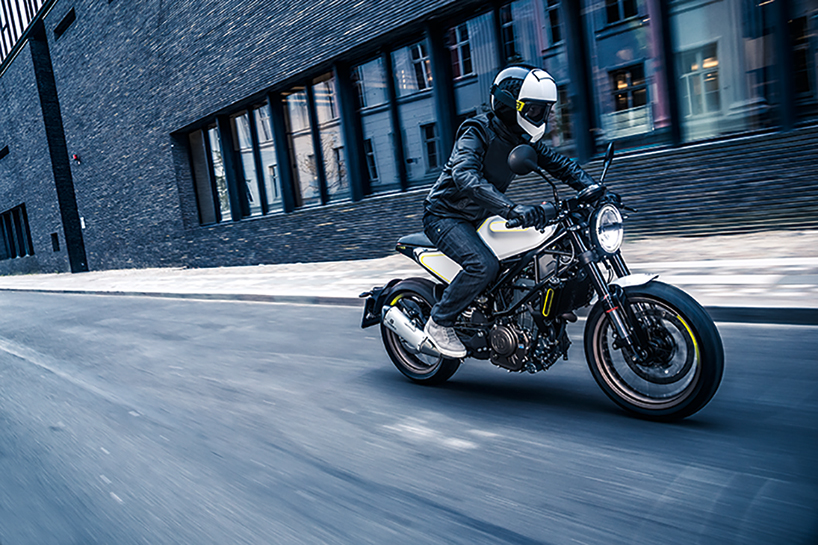 VITPILEN 401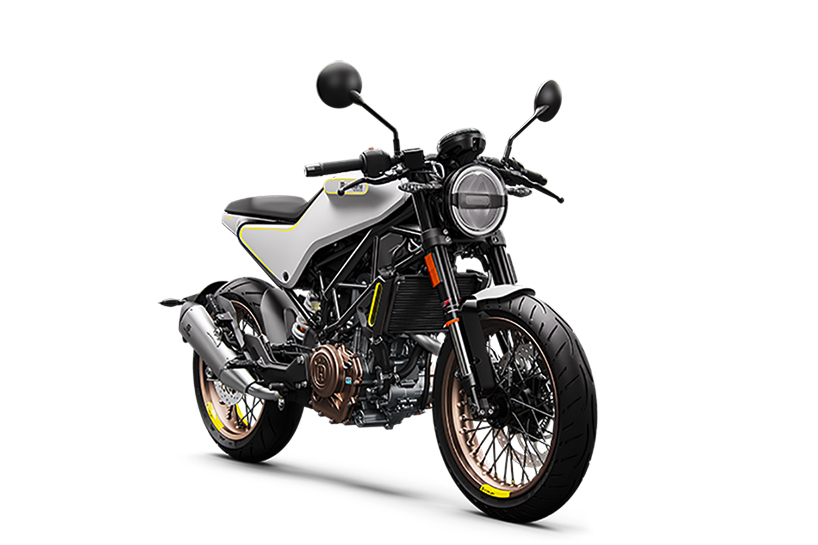 VITPILEN 401
nov 14, 2017
nov 14, 2017
jun 07, 2017
jun 07, 2017
nov 13, 2016
nov 13, 2016
nov 20, 2015
nov 20, 2015
sep 15, 2011
sep 15, 2011
may 24, 2020
may 24, 2020
may 22, 2020
may 22, 2020
may 16, 2020
may 16, 2020
a diverse digital database that acts as a valuable guide in gaining insight and information about a product directly from the manufacturer, and serves as a rich reference point in developing a project or scheme.