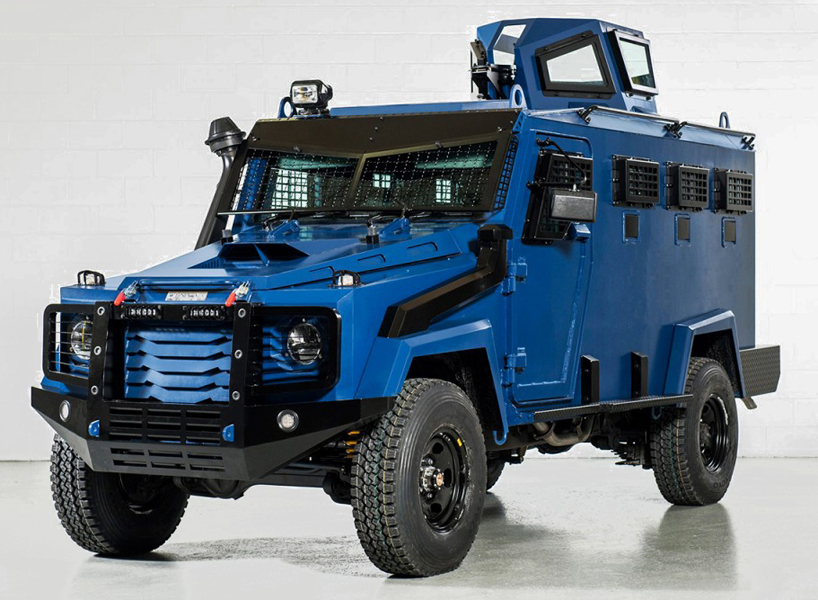 nov 01, 2016
INKAS bulletproof hudson APC is a toyota land cruiser with a turret
INKAS has announced its new 'hudson armored personnel carrier (APC)', specifically designed for SWAT teams. the 'hudson APC' offers a reliable and compact solution for secure personnel transport. the vehicle is configured to comfortably hold eight passengers and one turret operator, plus it can be easily-transported and maneuvered due to its smaller frame. an auxiliary air conditioning system, as well as exhaust fan for quick ventilation and air re-circulation, also improves the passengers' interior environment.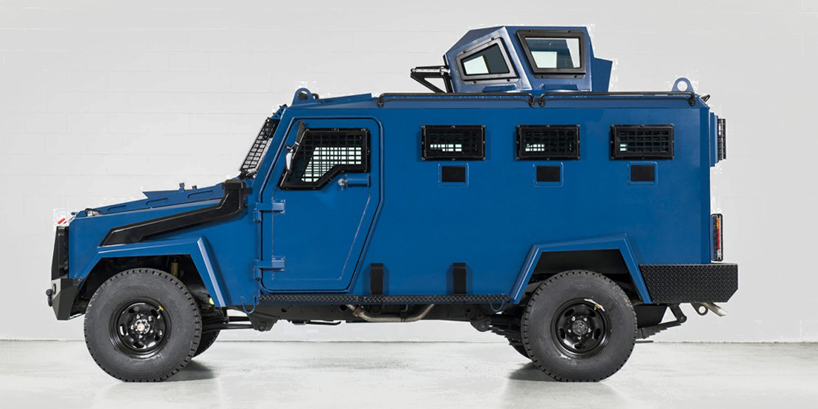 bullet resistant glass roof-mounted turret hatch
equipped with two escape hatches; perimeter-wrapping gunports; the vehicle is as tactical as it is dependable. being based on the reliable and tested toyota 'land cruiser '79 platform', 'hudson APC'  has great spare parts availability as well as cost-effective maintenance and operating costs as a result making it an ideal choice for larger fleets in remote areas. the vehicle is available in both left-hand-drive as well as right-hand-drive configurations ensuring its applicability on global scale. 

seating capacity: eight
the turbocharged 4.5 l V8 diesel engine produces 317 ft. lbs. of torque and 202 horsepower, making this both an efficient and agile transport vehicle ready for quick escape when called upon.  the powertrain found within the toyota 'land cruiser '79' platform carries a legendary reputation for reliability; dependability; and performance. the skilled engineers at INKAS have developed this vehicle with superior attention to detail as it pertains to build quality, mobility in off-road scenarios, passenger comfort and ease of operation. the light-weight armoring materials used within this vehicle weigh half as much as others but meet the same stringent international standards that all INKAS strictly adhere to.

dimensions (mm): 5207 x 1930 x 2159
when it comes to selecting a quickly-deployable APC unit for use in hotter regions of the world, the 'hudson APC' is sure to fit the bill with its superior dependability; easily-transportable frame; and premium tactical, safety and comfort features. the vehicles  exterior and interior specifications; technology; and capabilities, can all be completely customized. advanced door lock mechanism electronic nightvision system engine bay armoring escape hatch heavy-duty electronic winch high quality multi-layer  wide f.o.v from driver cabin
vehicle specifications