by now, most of us are probably familiar with google street view and all its uses—exploring landmarks, discovering natural wonders, showing others where we live, and even trying to find absurd situations. to this list of virtual activities, google has added one that will satisfy many of us wanting to know more about outer space: a tour inside the international space station. that's right, you can now explore these air-locked doors to see what it's like inside this habitable artificial satellite. 

users can now tour inside the fifteen modules inside the international space station
over the past 16 years, humans have been living inside the international space station (ISS) and now google has made it available to us here. to achieve this, thomas pesquet, an astronaut at the european space agency (ESA), spent six months aboard the station as a flight engineer. 'in the six months that I spent on the international space station, it was difficult to find the words or take a picture that accurately describes the feeling of being in space,' said pesquet about the experience. 'working with google on my latest mission, I captured street view imagery to show that the ISS looks like from the inside, and share what it's like to look down to earth from outer space.'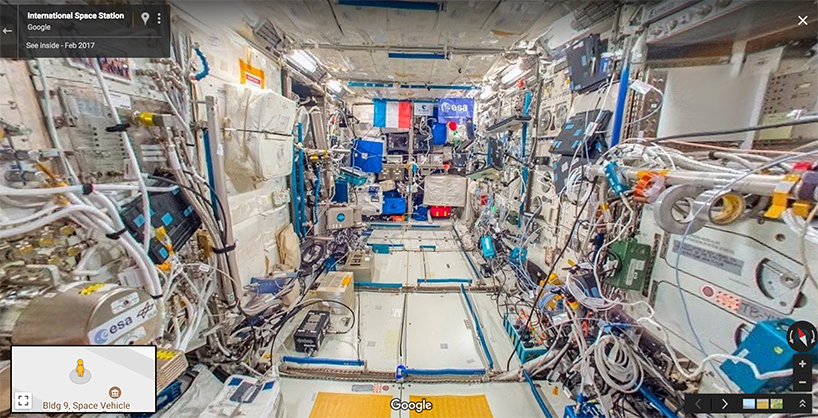 google has added explanations around the imagery so you can understand better everything
by taking the virtual tour you will be able to explore the fifteen modules of the ISS. as you navigate, google will also give explanation of what you're looking, resulting in a highly educative proposal. the project was not easy to develop as it was impossible for google to take to space the equipment they usually use to create this type of tours. instead, they used the digital lens reflex (DSLR) cameras already installed inside the ISS.

to capture the station, the DSLR cameras inside were used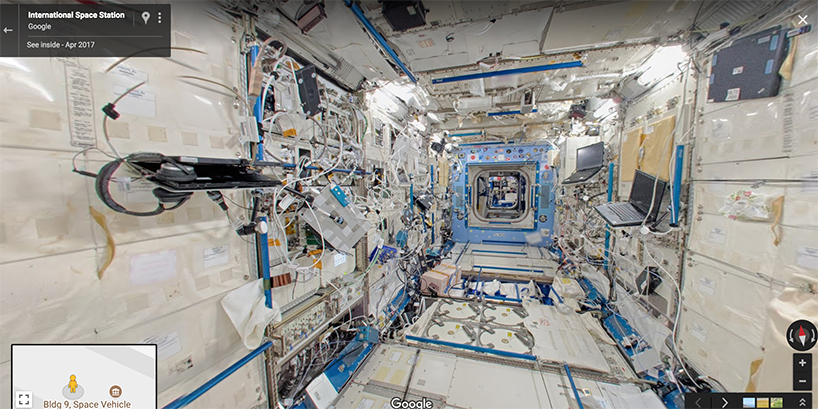 the project took around six months to complete

it took around 24 images to complete each panorama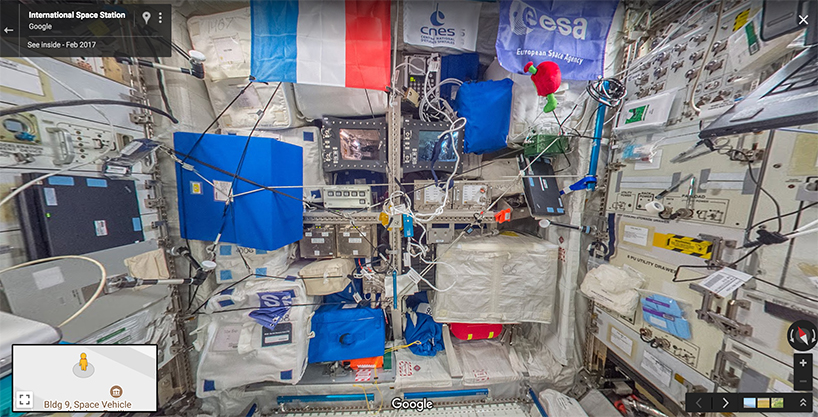 you can even see the space X's dragon capsule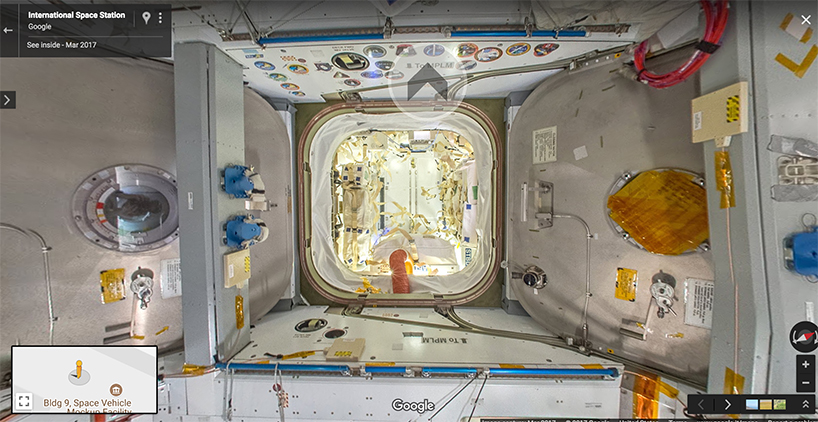 forget about gravity

and use google's controls to navigate around it
google
(75 articles)
oct 30, 2017
oct 30, 2017
oct 23, 2017
oct 23, 2017
aug 11, 2017
aug 11, 2017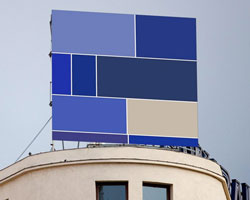 jul 26, 2017
jul 26, 2017
jun 01, 2017
jun 01, 2017
may 31, 2017
may 31, 2017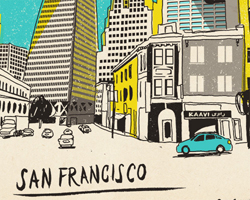 sep 03, 2016
sep 03, 2016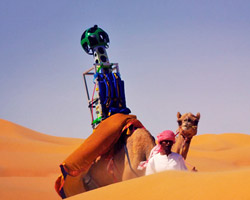 oct 10, 2014
oct 10, 2014
aug 13, 2014
aug 13, 2014
NASA
(49 articles)
oct 30, 2017
oct 30, 2017
oct 18, 2017
oct 18, 2017
aug 22, 2017
aug 22, 2017
sep 10, 2017
sep 10, 2017
aug 07, 2017
aug 07, 2017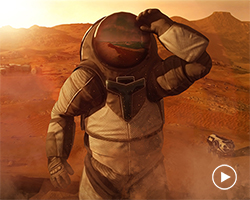 aug 02, 2017
aug 02, 2017