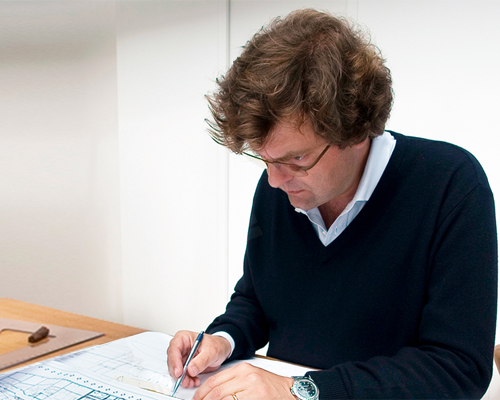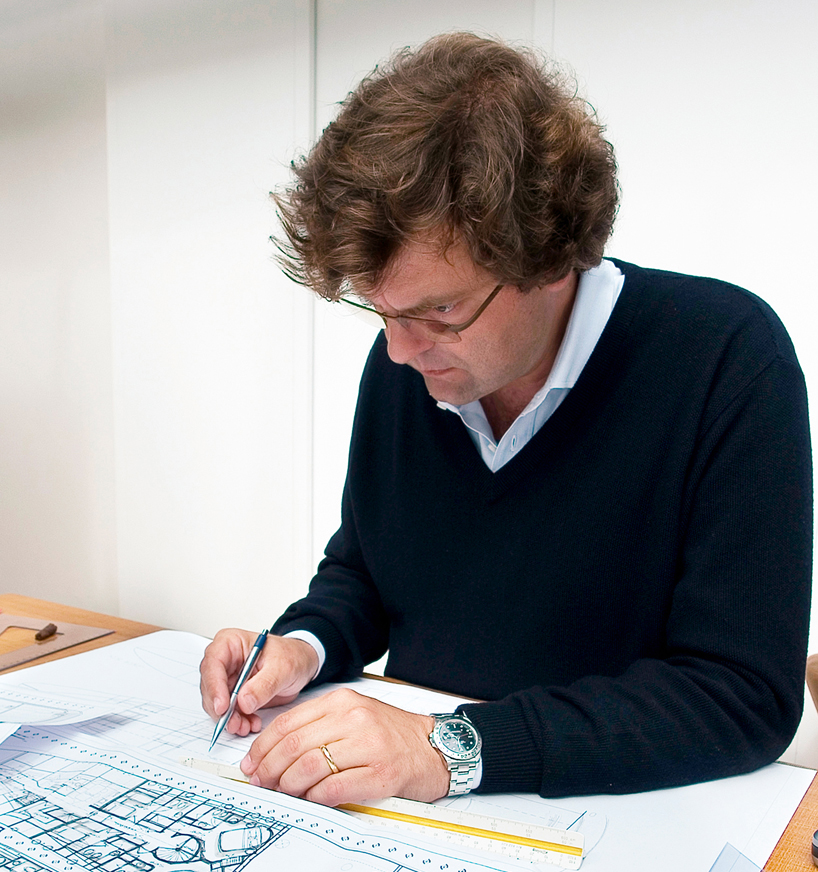 oct 22, 2014
interview with yacht designer francesco paszkowski
interview with yacht designer francesco paszkowski
all images courtesy of francesco paszkowski design
one of the leading yacht designers on the international scene, since 1990 francesco paszkowski and his self-named design studio have been working with owners and shipyards all over the world, creating both planing and displacement yachts, exteriors and interiors, production and custom vessels.
the studio combines the knowledge of designers and architects to devise creative solutions for every aspect of a project. they have a large portfolio, having worked with baglietto, heesen yachts, CRN, sanlorenzo and tankoa yachts.

designboom: what originally made you want to become a designer?
francesco paszkowski: I liked drawing and I could well. as a young boy I had fun sketching car details. I can remember really well when I decided to become a designer and why. it was when I visited an exhibition of an important Italian designer with my dad, a graphic designer. when I came home I had made my decision for my future.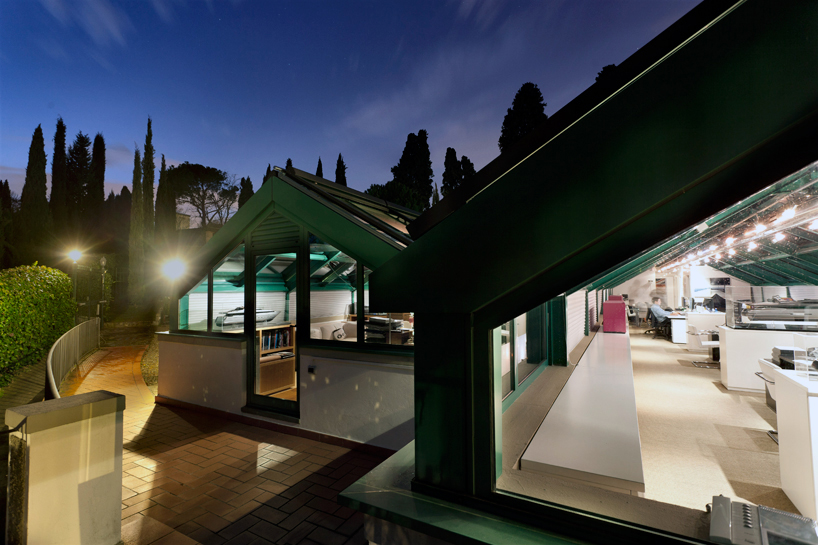 the francesco paszkowski design studio
DB: who / what has been the biggest influence on your work to date?
FP: first of all I inherited the passion for pencil drawing from my father. after that, I was lucky to work for years at spadolini design firm with pierluigi spadolini and his son, tommaso. working alongside him was fundamental for my career, as it was where I began to work on boats. later on, I can also mention alberto mercati, pininfarina, gerhard gilgenast and jon bannenberg.
DB: for new projects, where do you draw ideas from?
FP: you know, a designer never stops working. I like to draw freehand, it's just natural, you get the idea and then it is turned into a mark on a blank page. it's a kind of communication that everybody can understand in any language.
when you do a creative job, intuition is most important. good ideas can be inspired anytime from very different sources or even from subjects, not necessarily another boat. this could be whilst listening to music, driving a car, traveling, reading a book, looking at a painting, watching a plane take off or even looking at my children playing on the beach…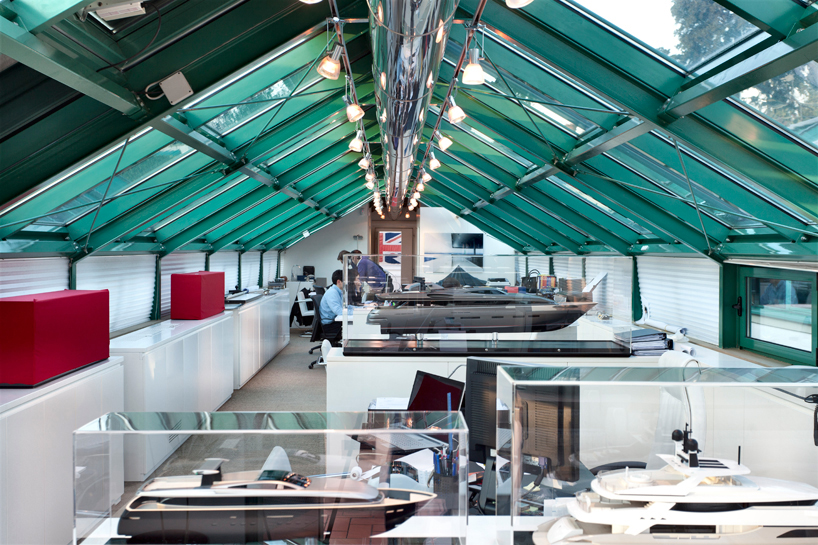 inside the office
DB: how do you try to keep these ideas current?
FP: just look around yourself anytime, keep informed about progress in other fields and by talking with people as there's always something you can learn from them. knowledge of materials and their potential features are essential as well as the latest technologies – provided you can use them properly.
DB: what are the main aspects taken into consideration during a yacht design process?
FP: if you are working at a custom yacht company then you've got to understand her owner's wishes. we usually try to understand how he lives and what he likes in order to suggest the best options.
if you are working at a yacht series, it's a different challenge. first of all, a primary task of every designer is to look ahead in order to understand how his desires and tastes will evolve in five years' time. secondly, yachts must be designed to be seaworthy and this remains the case even when we are looking for original and innovative solutions. in both cases a designer has to keep looking ahead while enhancing the most of his experience and making the best combination of details coming from the past and the future.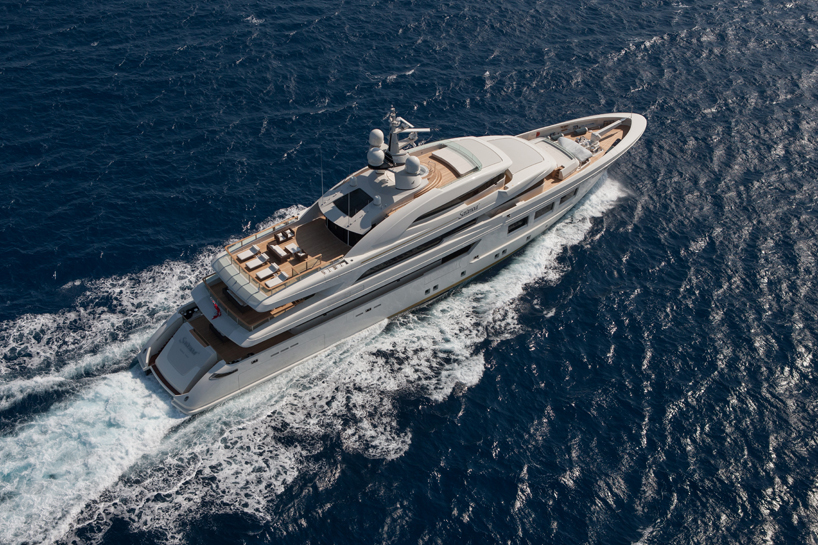 the CRN saramour yacht
DB: are cinemas, swimming pools and recording studios the most unique features that clients have asked you to incorporate into a design? if not, then what are?
FP: I can't remember crazy things…just the desire of having unique solutions on-board. we were asked once to install a fireplace in the master bedroom so put in an electric one – it provided a welcoming atmosphere.
DB: is there a large demand for environmentally friendly super-yachts at present? and is this an area that CRN are trying to involve into new designs?
FP: everybody is looking for environment friendly solutions, which is of course more difficult for motor-yachts than for sailing boats. in order to respect the environment, the market is looking for new yacht types and engineers are looking for new proposals.
speed is no longer a critical factor or essential criterion, while efficiency and fuel economy are getting more and more important. some builders have already tried to use electric engines, but they are still very far from success. also, some others are focusing on designing hulls with a better performance, even utilizing diesel engines and trying to lower consumption with smaller power requirements.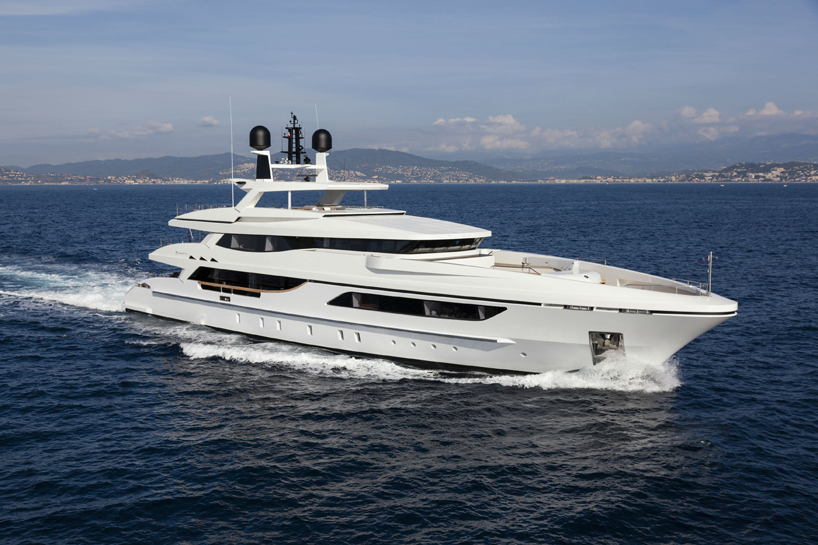 baglietto esterni
DB: is there a boat that you have designed that you would love to have as your own?
FP: it's like asking which of your kids you like more…. when you work for so long at a design and then follow the construction, trying to design the most beautiful boat ever and make your customer happy to own her, means every boat becomes special for a designer. however, according to every designer's opinion, the most beautiful boat is always the next one you're going to design! you think you can do better with the next one as you get more experienced over time.
there are actually a couple I am more fond of, but this kind of feeling is more related to the special relationship with her owners than to the yacht herself. you know, people are the most important side of this work and I met a lot of interesting people – at the yards and owners as well – I learned a lot from them. it really doesn't make any difference whether you're working on a boat or on any other project because you're always cooperating with people. people are always the main issue.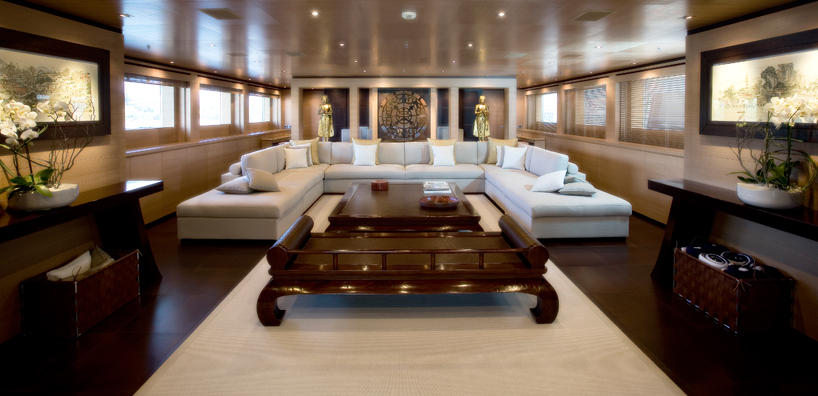 interior for the baglietto boat
DB: are there any new projects that you are working on? if so, could you enlighten our readers with some information?
FP: I'm currently working on some new designs and yachts under construction for baglietto, such as both planing and displacement vessels that includes a 46-m and a 54-m displacement yacht, a 46 -m and a 43-m fast. for all of them we designed the exterior and interior, the inside was in cooperation with architect margherita casprini.
we are are also working on new designs with CRN, as well as tankoa yachts – including a 69-m that margherita casprini again designed the interior for. a 42-m explorer by sanlorenzo – our firm designed the exterior – is currently under construction at the yard. there are of course more projects under way but we could talk about them at a later stage.

heesen 50m MD saloon
DB: what do you envisage yacht design to look like in 10 years?
FP: progress never stops. a lot has changed in the past 20 years and we are likely to experience even more. as the owners' needs change, so are the yachts. as I already mentioned, an example of this is the search for more environmentally friendly boats.
design basics on the other hand – I mean how you try to understand people's needs and how to propose solutions to meet them – will remain the same. you will aim at a different result through small changes, not big revolutions. it can seem strange but realizable innovations are achievable by working more on the details. this is a hard job that you often can't imagine or even see.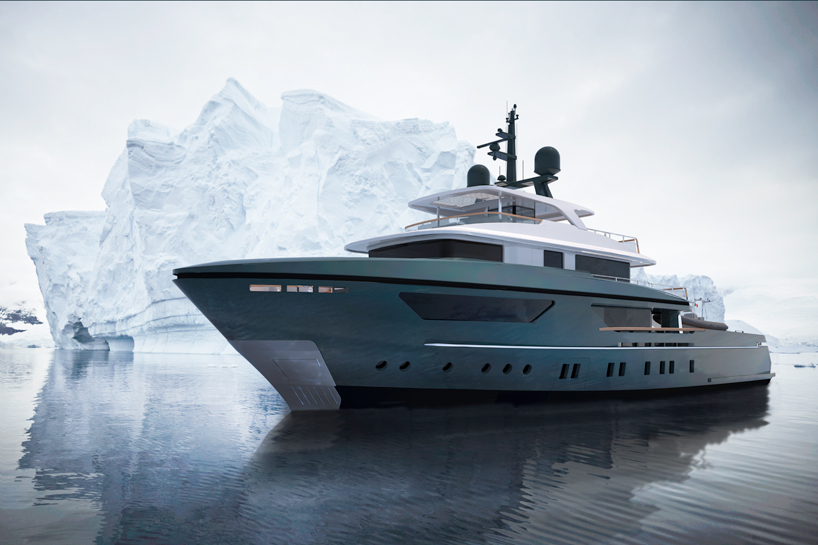 sanlorenzo explorer
DB: what advice would you give to emerging designers and students who are entering the yacht industry?
FP: passion, dedication and the will to learn. like any other work, you should love it from the very bottom of your heart because it can be really tough sometimes. yachts are beautiful and being a yacht designer is a great job but there's a lot of work behind it. so just be ready to work hard, be aware you can just grow step by step – and not all of a sudden – provided you look around and try to learn the most you can from all the people you work with.
oct 15, 2015
oct 15, 2015
aug 02, 2015
aug 02, 2015
jul 09, 2015
jul 09, 2015
dec 17, 2014
dec 17, 2014
sep 30, 2014
sep 30, 2014
sep 29, 2014
sep 29, 2014
jan 20, 2019
jan 20, 2019
jan 06, 2019
jan 06, 2019
dec 10, 2018
dec 10, 2018
a diverse digital database that acts as a valuable guide in gaining insight and information about a product directly from the manufacturer, and serves as a rich reference point in developing a project or scheme.