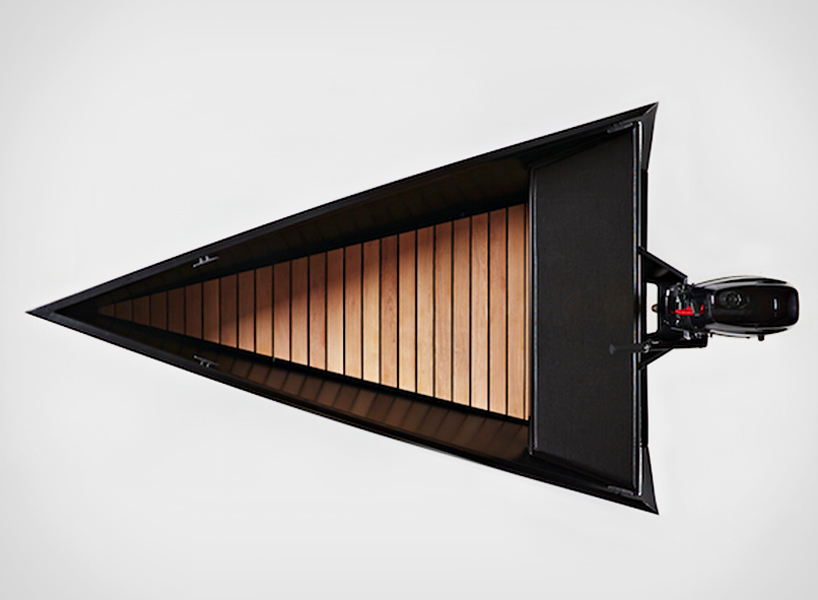 nov 02, 2016
jruiter tinnie 10 side-by-side vessel is a perfect isoceles triangle
jruiter tinnie 10 side-by-side vessel: the 'tinnie 10' boat is the latest project by joey ruiter, the same designer who reinvented the form of the 'snowmobile'; and gave the traditional buggy a complete reboot. he has built the 'tinnie 10 side by side vessel' from thick, lightweight, powder-coated aluminum, allowing the featherweight boat to weigh just 173 lbs (79kg). when stepping on board passengers feet will meet the natural white oak plank flooring; a 6 hp 4-stroke or electric motor; and xorel upholstered seating, providing comfort for up to two adults when cruising through waterscapes.

formed with 1/8" thick aluminum, welding, powder-coating 
jruiter's vision for this dingy is to create an entirely new class of racing: low power; very tight; edge to edge, racing. boasting the form of a perfect isosceles triangle, the 'tinnie 10 side by side vessel' has simple lines of sophistication that is certain to capture the imagination of passersby when they see it on the river.

dimensions: 3m x 1.9m x 0.4m 
dec 02, 2016
dec 02, 2016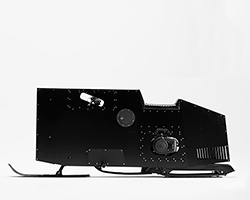 apr 25, 2016
apr 25, 2016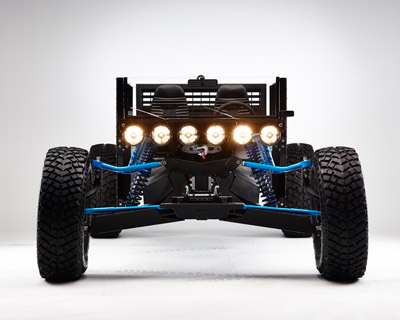 aug 15, 2013
aug 15, 2013