NASA's x-59 supersonic jet is set to receive a bizarre design feature with no front-facing window despite the fact it will travel at supersonic speeds. the cabin will be enclosed however, and the x-59 will house a high-definition monitor which uses two cameras housed on the aircraft's exterior, combined with terrain data. the setup, which is dubbed the external visibility system (XVS), shows the pilot where he is going.
a NASA statement explained: 'the external visibility system is one of several innovative solutions to help ensure the x-59's design shape reduces a sonic boom to a gentle thump heard by people on the ground. though not intended to ever carry passengers, the x-59 boom-suppressing technology and community response data could help lift current bans on supersonic flight over land and enable a new generation of quiet supersonic commercial aircraft.'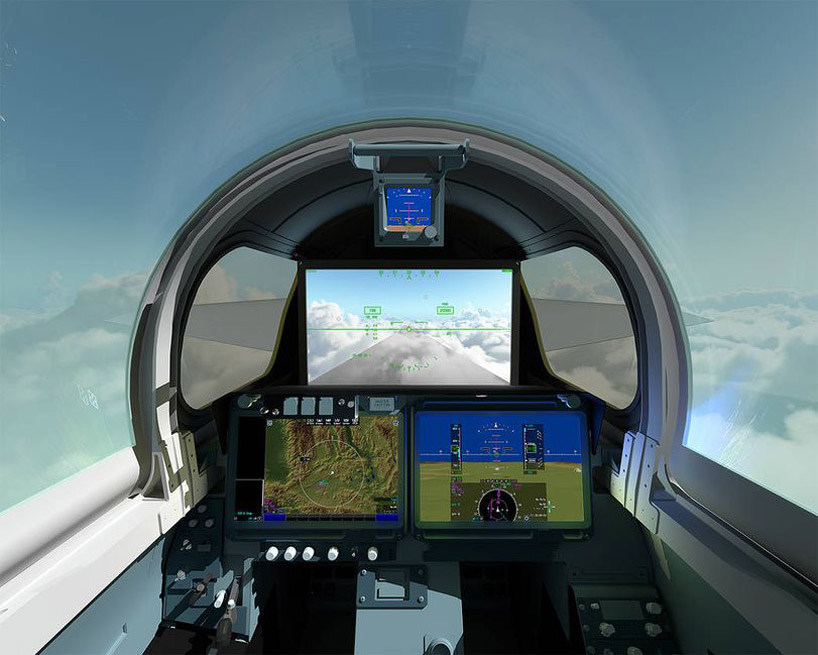 images courtesy of NASA
lockheed martin has started building the first part of its X-59 quiet supersonic jet for NASA in november 2018, a partnership that is set to bring supersonic travel back to the commercial aviation industry. the news came after the space agency outlined plans for a three-year development timeline, meaning the X-59 could take its first flight in 2021 if all goes according to plan.
lockheed was awarded a $250 million contract to develop tech for NASA's low-boom flight demonstration program earlier this year. the manufacturing juggernaut has now committed to a timeline for the maiden test flight of its X-59 quiet supersonic technology (QueSST) aircraft, a demonstration plane that aims to reduce the noise generated when an aircraft breaks the sound barrier.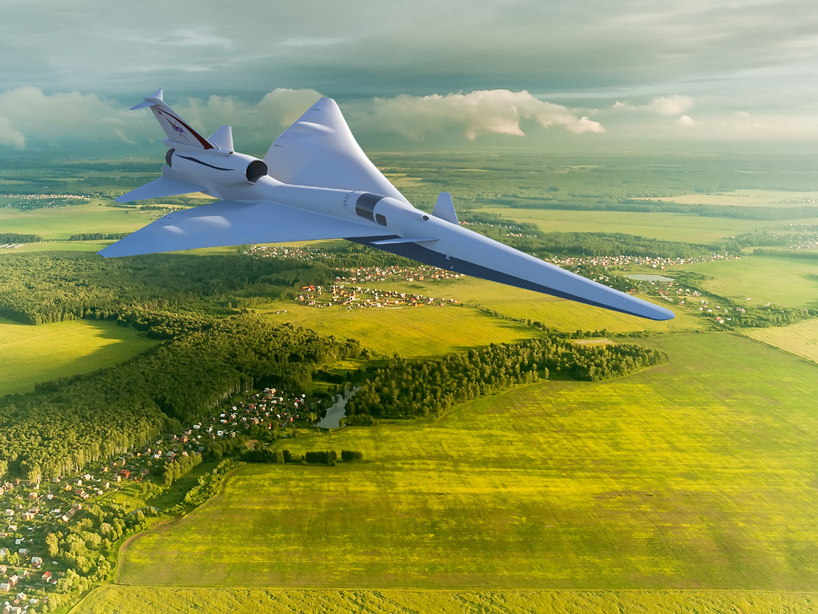 the X-59's first flight will be used to collect feedback on how acceptable its quieter sonic booms are. to ensure that the project will achieve a noise level that most people will find agreeable, NASA plans to conduct tests using an F/A-18 hornet aircraft over texas this month. 500 local volunteers will provide feedback to guage how audible the aircraft is flying over both sea and land.
the X-59's aerodynamic design comprising a long, slender body is what allows it to be relatively quiet, creating a sound only as loud as a car door closing whenever it transitions to supersonic speeds. the low-boom x-plane will be 29 metres (94ft) long with a nine metre (29.5ft) wingspan. the plane is expected to be barely audible given that it will fly at an altitude of 55,000 feet and at speeds of 940 mph.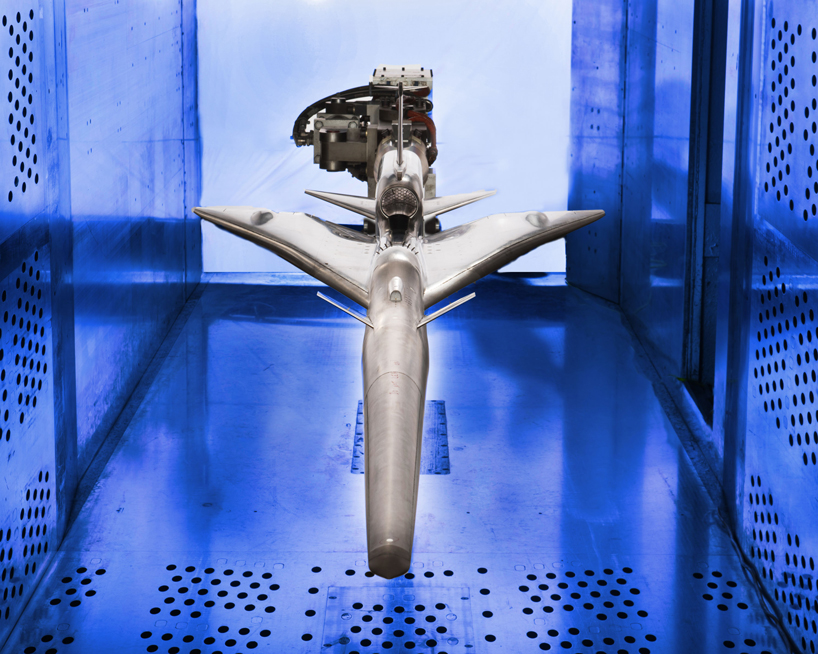 a quiet supersonic plane could convince authorities to give them permission to fly over land, paving the way for faster air travel. if NASA and lockheed successfully overturn current regulations, they'd bring the first commercially operable supersonic plane to market since the concorde, which retired in 2003.
'the start of manufacturing on the project marks a great leap forward for the X-59 and the future of quiet supersonic commercial travel,' said peter iosifidis, low boom flight demonstrator program manager lockheed martin skunk works. 'the long, slender design of the aircraft is the key to achieving a low sonic boom. as we enter into the manufacturing phase, the aircraft structure begins to take shape, bringing us one step closer to enabling supersonic travel for passengers around the world.'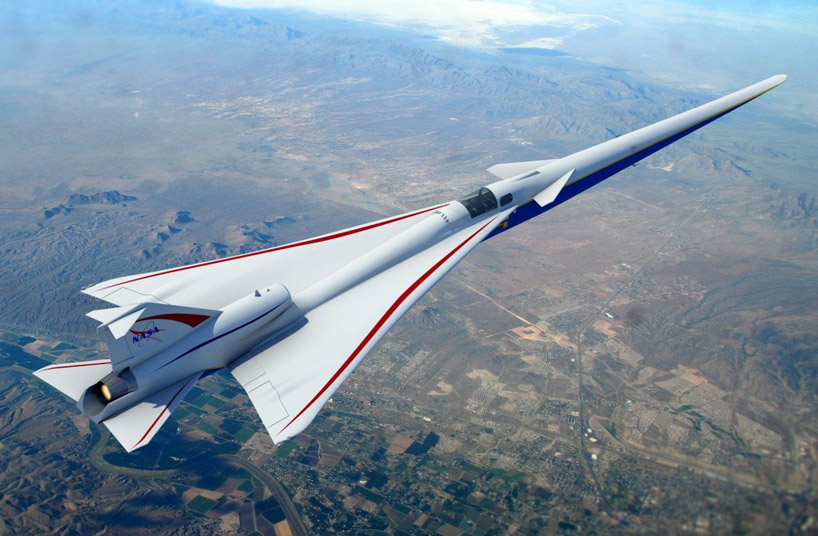 'this aircraft has the potential to transform aviation in the united states and around the world by making faster-than-sound air travel over land possible for everyone,' NASA administrator jim bridenstine said about the lockheed deal. 'we can't wait to see this bird fly!'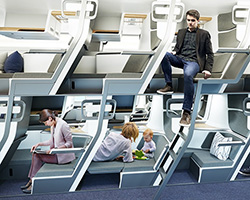 jun 19, 2020
jun 19, 2020
may 28, 2020
may 28, 2020
may 17, 2020
may 17, 2020
may 11, 2020
may 11, 2020
may 07, 2020
may 07, 2020
apr 27, 2020
apr 27, 2020
NASA
(124 articles)
jul 01, 2020
jul 01, 2020
jun 28, 2020
jun 28, 2020
jun 25, 2020
jun 25, 2020
a diverse digital database that acts as a valuable guide in gaining insight and information about a product directly from the manufacturer, and serves as a rich reference point in developing a project or scheme.