scientists at the queens university human media lab have unveiled MagicScroll, the world's first rollable touch-screen tablet inspired by ancient rolls. dating back to ancient egypt, scrolls served as the main medium for information storage as they were a logical solution for recording long texts, supporting the continuous nature of the written discourse. following this principle, MagicScroll portrays a seamless flexible screen that is set to push the boundaries of flexible device technology into brand new territory.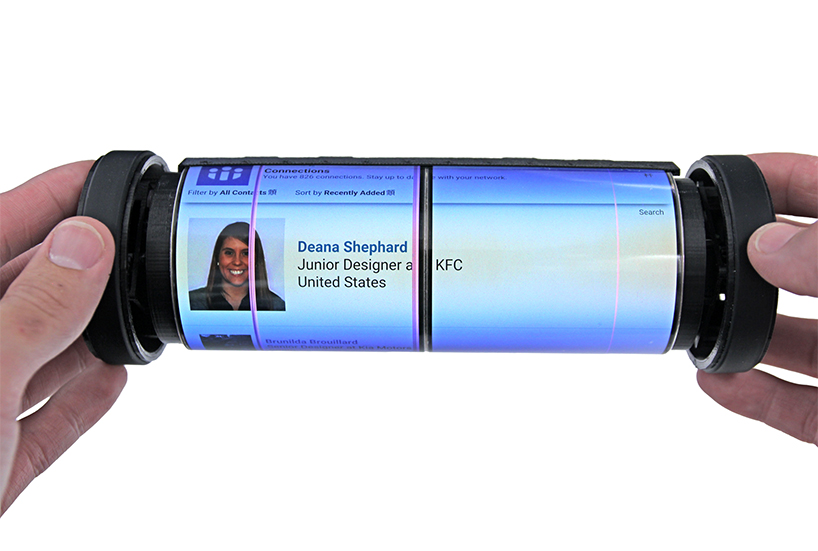 all images by human media lab
comprised of a high-resolution 7.5'' 2K resolution flexible display, MagicScroll can be rolled and unrolled around a central, 3D-printed cylindrical body containing the device's computerized inner-workings. the scrolling is achieved thanks to two rotary wheels at either end of the cylinder. if the users reaches certain information that needs closer attention, the tablet can be completely unrolled, resulting in a larger tablet display. the lightweight cylindrical body can fit a pocket when rolled and can be used as a phone.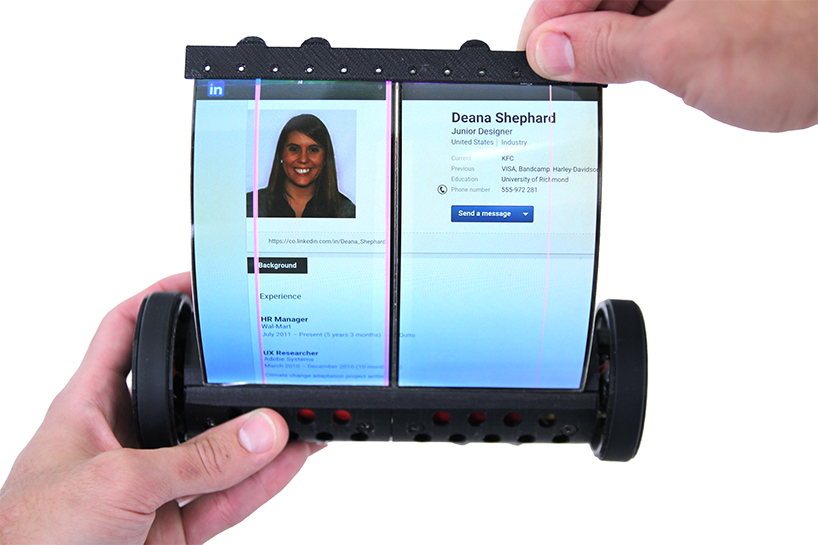 'we were inspired by the design of ancient scrolls because their form allows for a more natural, uninterrupted experience of long visual timelines,' says dr. vertegaal, professor of human-computer interaction and director of the queen's university human media lab. 'another source of inspiration was the old rolodex filing systems that were used to store and browse contact cards. the MagicScroll's scroll wheel allows for infinite scroll action for quick browsing through long lists. unfolding the scroll is a tangible experience that gives a full screen view of the selected item. picture browsing through your instagram timeline, messages or linkedin contacts this way!'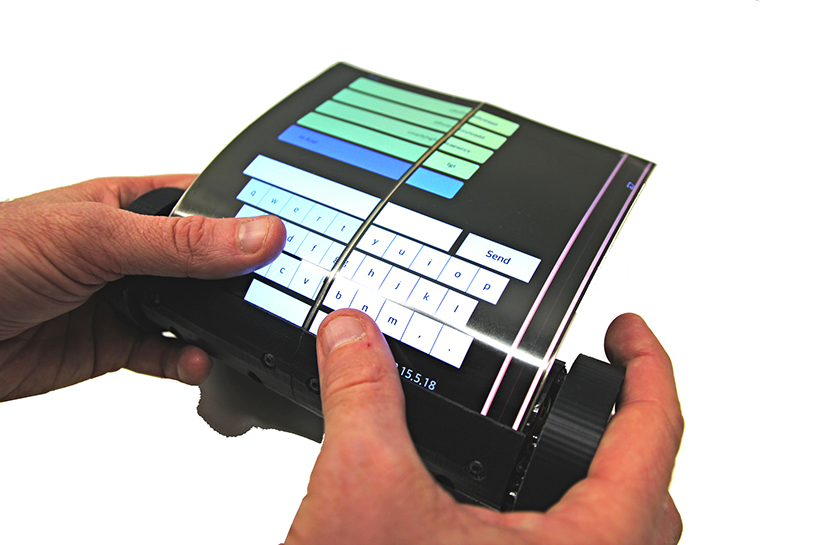 'eventually, our hope is to design the device so that it can even roll into something as small as a pen that you could carry in your shirt pocket,' says dr. vertegaal. 'more broadly, the MagicScroll project is also allowing us to further examine notions that 'screens don't have to be flat' and 'anything can become a screen.'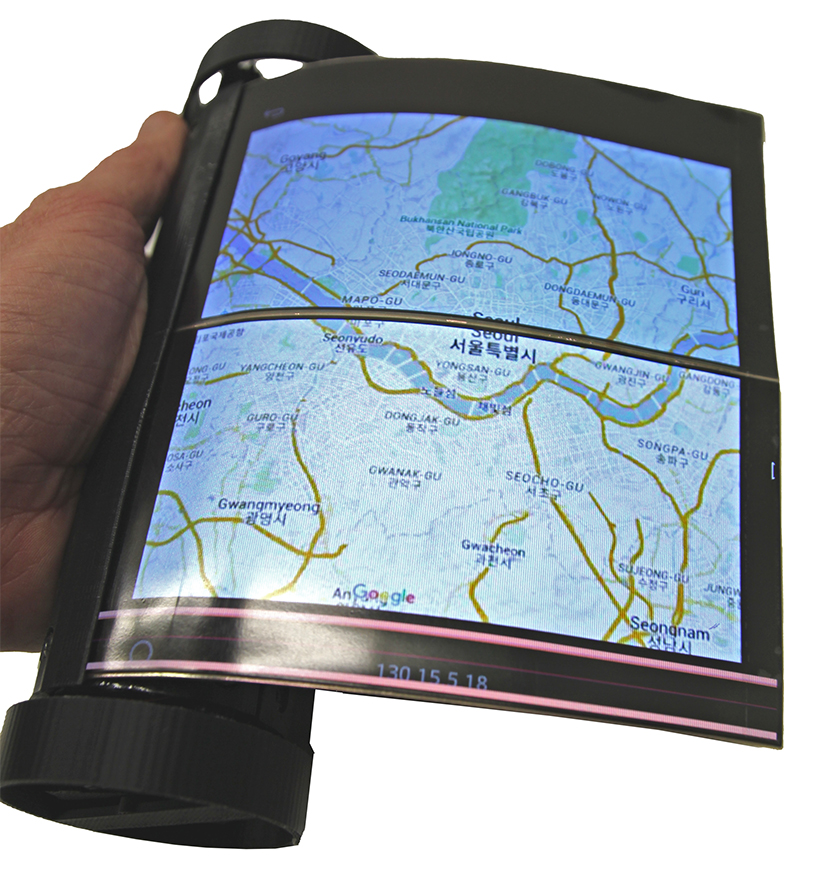 a diverse digital database that acts as a valuable guide in gaining insight and information about a product directly from the manufacturer, and serves as a rich reference point in developing a project or scheme.