design duo marion pinaffo and raphaël pluvinage explore the invisible world of electronics in 'papier machine'. the project takes the form of a booklet gathering 14 paper-made toys ready to be cut, colored, folded, assembled or torn. the colorful prints are silkscreened with special inks containing different electric properties as the designers sought 'to reveal what hides behind our machines' magic black boxes'. through rudimentary and interactive actions such as scratching, folding, throwing or pulling, the user gets acquainted with electronic principles embodied in the toys.
marion pinaffo and raphaël pluvinage have been selected for the rising talent awards at maison et objet 2017 in paris, and are exhibiting 'papier machine' at the fair.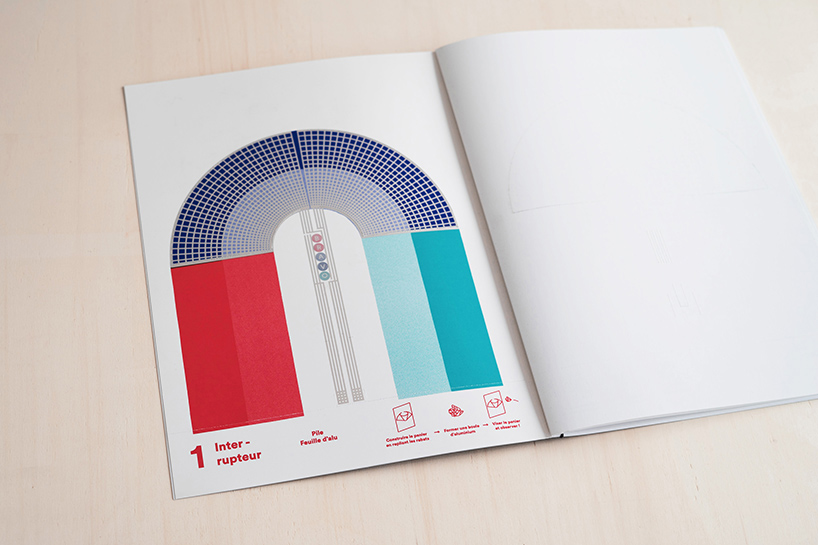 in 'switch', electric properties in the ink causes the symbols to change 
through 'the colorful labyrinths of paper', users can experience a world of materials, shapes, colors, stories and even smell. the designers describe the toy assemblage as an 'expedition through the invisible aesthetics of the electronic'. the project was exhibited at the musée des arts décoratifs in paris in may 2017, and is presented at maison et objet 2017 in september. see 6 of the 14 projects below. 
score a basket to watch the papers change color
'gyroscope' has magnetic qualities which bring a marble to life
a marble races across a magnetic track

'writing track' requires users to write with pencils in order to create a reaction
scratching the surface with a graphite pencil brings the track to life

'tilt switch' uses the weight of power to drive an electrical imbalance 
experiment with symmetry and sound 

'mass sensor' brings paper windmills to life
confetti floats through space in 'mass sensor'

'power reversor' creates a paper zip-line powered by electric current
reverse the electrical current with a press of your finger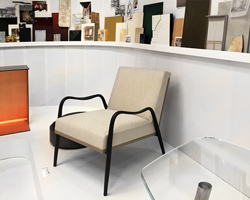 oct 07, 2017
oct 07, 2017
sep 20, 2017
sep 20, 2017
sep 19, 2017
sep 19, 2017
sep 13, 2017
sep 13, 2017
sep 11, 2017
sep 11, 2017
sep 08, 2017
sep 08, 2017
paper
(180 articles)
oct 15, 2017
oct 15, 2017
sep 27, 2017
sep 27, 2017
sep 20, 2017
sep 20, 2017
sep 20, 2017
sep 20, 2017
sep 19, 2017
sep 19, 2017
sep 14, 2017
sep 14, 2017
toys
(10 articles)
aug 18, 2017
aug 18, 2017
jul 31, 2017
jul 31, 2017
jun 22, 2017
jun 22, 2017