mar 12, 2012
marvel re evolution: digital and AR comic books
the apps of 'marvel re-evolution' aim to make comic book reading more interactive
at SXSW interactive, marvel comics introduced two new digital projects for comic books under the name of 'marvel re-evolution': the 'marvel infinite comics' digital comic book format, and 'marvel AR' augmented reality application. both apps are officially inaugurated for both iOS and android april 4th, 2012, in coincidence with the release of 'avengers vs. x-men #1'.
'marvel infinite comics' makes use of tablet and smartphone technology to offer extra features to digital version of comics, including moving characters and animated special effects. marvel's editor-in-chief axel alonso explains: 'this is the first time we're creating content with digital media in mind, instead of taking comics and slapping them onto the screen.' comics can be viewed in either a standard, zoom and pan navigation, or via the 'guided view' animated panel-by-panel option. purchasers of print copies of comic books will automatically have access to the digital version via a redemption code. (editor's note: the original 'marvel comics' app, which simply provides digital versions of hundreds of marvel comics, is already available for apple (here) and android (here) devices.)
the 'marvel AR' app, developed in collaboration with 'visual browser' producers aurasma, lets users access special content by scanning products marked with the marvel AR logo. the content to be included ranges from video footage and concept sketches to interviews with the artists and shortcuts to info about past events.
the 'marvel infinite comics' format is to be inaugurated alongside the first issue of 'avengers vs. x-men'
screenshots of the 'marvel infinite comics' app, whose base version is already available (updated version due out april 4th, 2012)
marvel executives discuss the 'marvel re-evolution' project and new apps video © forbes
via forbes
apps
(107 articles)
sep 07, 2016
sep 07, 2016
sep 06, 2016
sep 06, 2016
aug 29, 2016
aug 29, 2016
aug 17, 2016
aug 17, 2016
aug 10, 2016
aug 10, 2016
aug 07, 2016
aug 07, 2016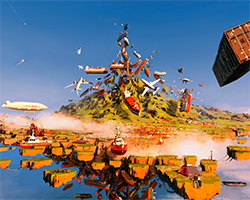 may 20, 2017
may 20, 2017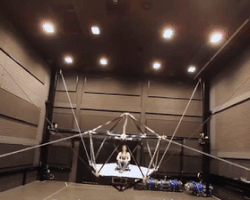 sep 27, 2016
sep 27, 2016
sep 09, 2016
sep 09, 2016