mclaren + LEGO built a full-scale '720S' supercar for this year's goodwood festival of speed, replacing its aluminum and carbon-fiber structure with 267,300 tiny orange bricks. the one:one scale model arrived at the goodwood stand incomplete and visitors had the opportunity to add over over 12,700 bricks to complete the supercar build for charity.

all images © mclaren + LEGO
mclaren automotive worked with the LEGO's speed champions team based in billund, denmark, providing in-depth vehicle CAD drawings in order to determine the correct number of bricks for the model. the six-person professional LEGO building team, bright bricks, took around 2000 hours and used 280,000`bricks to assemble the supercar. in comparison, a real production mclaren '720S' takes around twelve days for the british-automaker to build. the model was constructed over a steel frame, and a real set of pirelli 'P zero corsa' tires. the visitors helped raise over $3,000 for charity at goodwood festival of speed, and took the opportunity to lay down the final 12,000 bricks. 

LEGO
(129 articles)
oct 18, 2017
oct 18, 2017
oct 03, 2017
oct 03, 2017
oct 03, 2017
oct 03, 2017
sep 28, 2017
sep 28, 2017
sep 01, 2017
sep 01, 2017
aug 31, 2017
aug 31, 2017
oct 14, 2017
oct 14, 2017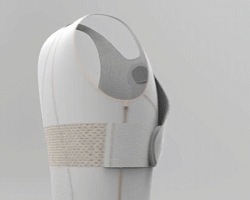 sep 26, 2017
sep 26, 2017
sep 20, 2017
sep 20, 2017