mercedes-benz vans is presenting an integrated solution for new customer requirements with the 'vision van' study, which was presented and evolved as part of the 'advance' initiative. this all-electric vehicle combines various innovative solutions for last-mile delivery in urban and suburban environments. it is the first van worldwide to fully digitally connect all people and processes involved, from the distribution centre to the collector. furthermore, it is the first van ever to feature a fully automated cargo space and integrated delivery drones. for example, if a parcel service provider stops his vehicle in a residential area, it will be possible to deliver multiple packages to nearby consignees autonomously by air–even if they are not at home–in addition to manual delivery. this makes the deliverer's job easier, reduces the delivery time and offers end customers new opportunities such as same-day delivery at an agreed time. mercedes envisages deployment of the 'vision van' boosting efficiency by up to 50 percent on the last mile. the vehicle is equipped with a 75 kW electric drive and–depending on the intended application–has a range of 80 km to approximately 270 km. with the 'vision van', deliveries are emission-free.

vision van is the first vehicle of its kind to feature a fully automated cargo space and integrated delivery drones
this strategic future initiative advance for the transport industry sees the division systematically taking up its customers' changing requirements. the transformation of the industry is the result of various economic and social trends, among them urbanization, the growth in e-commerce, the intelligent networking of a wide range of technologies in the internet of things, and the proliferation of platform-based business models. a field of particular interest for the stuttgart-based van manufacturer is new mobility concepts for the on-demand transportation of goods and people. in future, these intelligent mobility concepts could supplement public transit by making fast, efficient and individual transport of passengers possible during peak and off-peak hours via ridesharing concepts. the intelligent networking of technologies can also make the transportation of goods more efficient and considerably improve transport on the last mile. in this pioneering field mercedes-benz vans is also working on innovative leasing, rental and sharing models, which are completely tailored to the needs of van customers.

ridesharing concepts are being explored to improve the efficiency of on-demand transportation of goods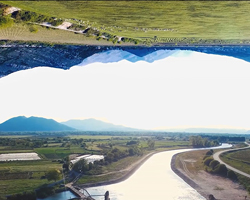 jul 19, 2017
jul 19, 2017
jul 18, 2017
jul 18, 2017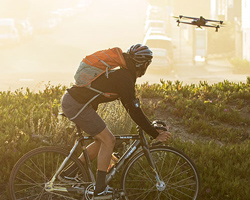 jul 12, 2017
jul 12, 2017
aug 10, 2017
aug 10, 2017
aug 09, 2017
aug 09, 2017
jul 28, 2017
jul 28, 2017
aug 16, 2017
aug 16, 2017
aug 07, 2017
aug 07, 2017
jul 18, 2017
jul 18, 2017