jan 06, 2015
mercedes-benz F 015 self-driving, luxury sedan concept debuts at CES
mercedes-benz F 015 self-driving, luxury sedan concept debuts at CES
images courtesy of daimler AG
the self-driving mercedes-benz 'F 015' which is also known as the 'luxury in motion' project, made its world premiere at the CES 2015 where it showcased how the future of the automobile is shifting towards becoming a private retreating space. this transition is based on the predication that the number of mega-cities with more than 10 million inhabitants, will increase from 30 to over 40 by 2030. also focusing on the progression from self-propelled to the self-reliant vehicle, the luxury sedan concept is electrically driven using a system similar to the F-cell plug-in hybrid used in the 2011 'F 125' research car.

the connected automobile interacts with the outside world and its passengers
videos courtesy of mercedes-benz
'the single most important luxury goods of the 21st century are private space and time,' says dr dieter zetsche, chairman of daimler AG and head of mercedes-benz cars. 'autonomously driving cars by mercedes-benz shall offer exactly that. with the F 015 luxury in motion, this revolutionary concept of mobility becomes tangible for the first time.'

the car's interior reflects elegance, quality and lightness
pinpointing on how the autonomous driving abilities will free up passengers, the mercedes-benz 'F 015' offers maximum space in a lounge-like interior. the four rotating chairs covered in ice white nappa leather and set in curved mounts of polished aluminum, provide a variable seating system that enables commuters to use their time aboard to work, relax and communicate. these soft colors contrast with the flowing and warm organic materials such as the walnut wood, and the defined metal and glass surfaces.

the smart body structure combines carbon-fiber-reinforced plastic, aluminum and high-strength steel
dr zetsche added: 'already two years ago, with the S 500 INTELLIGENT DRIVE we showed on the historical route bertha-benz took in 1888 that we have the technology which makes autonomous driving reality in everyday traffic. we have a master plan in place to take the big leap required getting from technically feasible to commercially viable. the F 015 luxury in motion demonstrates where this may take us.'

its low-slung front end, streamlined roof line and road-hugging rear end give it a dynamic silhouette
facilitating six display screens that are integrated into the instrument, rear and side panels, the inside becomes a digital arena where people can interact intuitively with the connected automobile through gestures, eye-tracking or by touching the high-resolution screens. as shown by the laser projection and LED displays, the technology enables a continuous exchange of information between vehicle, travelers and the outside world.

dr dieter zetsche explaining the design features of the concept

the doors open up in a saloon style

particle streams on the displays visualize the vehicle's movement and symbolize its intelligence

the interior features six interacting displays

up close to the head of mercedes-benz cars and the vehicle itself
jan 13, 2015
jan 13, 2015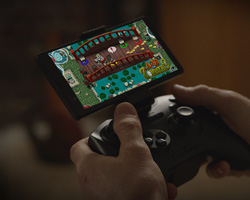 jan 11, 2015
jan 11, 2015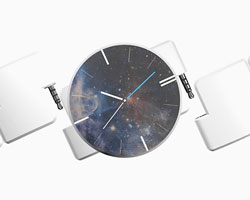 jan 11, 2015
jan 11, 2015
jan 10, 2015
jan 10, 2015
jan 08, 2015
jan 08, 2015
jan 08, 2015
jan 08, 2015
nov 01, 2017
nov 01, 2017
oct 20, 2017
oct 20, 2017
sep 21, 2017
sep 21, 2017