mercedes-benz puts wheels of future public transportation in motion with self-driving city bus
megacities, traffic gridlock, environmental problems – the hot topics are the same on every continent. under these circumstances, people's need for mobility to attend work and school and take recreation, cannot be met by private transport alone. a range of buses, especially when used as a complete, individually coordinated transport system for urban environments is a major solution. what urban public transport could look like in the future is shown by daimler's semi-automated city bus with 'citypilot' – it operates even more safely, efficiently and comfortably than conventional buses.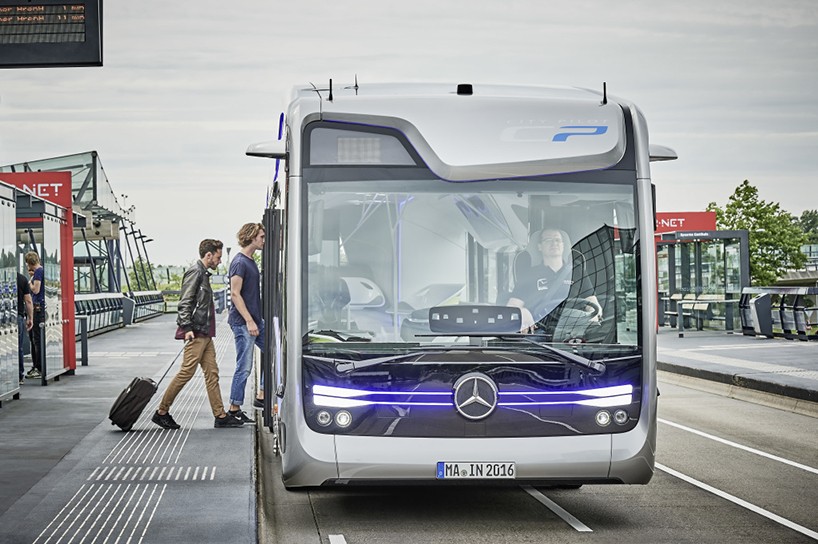 passengers preview the city bus at schiphol airport, amsterdam
connectivity, plus camera and radar systems with data fusion, are catapulting the city bus into the future. mercedes-benz is showing this technology on their 'future bus with citypilot' platform. together they set a milestone, both in the history of the bus and on the way to autonomous and accident-free driving. daimler is the leading manufacturer of vehicles with automated driving functions. with the 'future bus, daimler is now presenting its very specific idea of a city bus of tomorrow.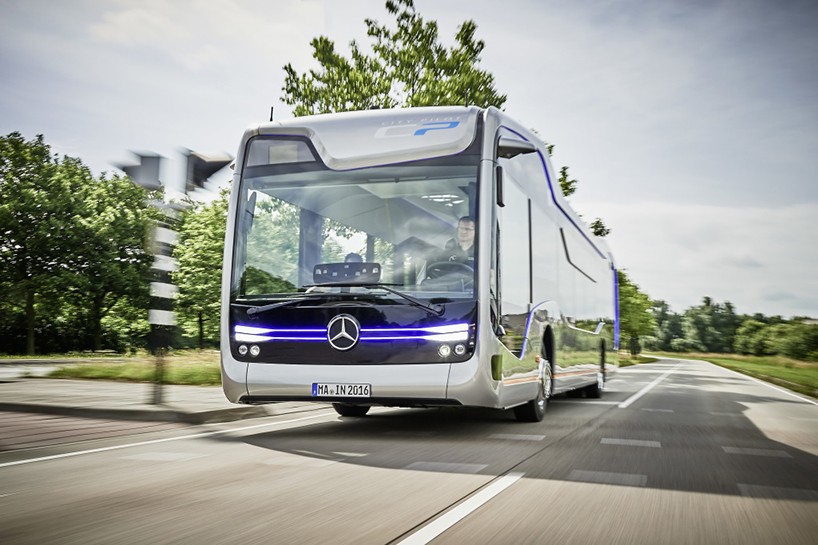 the bus takes on a familiar form with futuristic details
the 'future bus with citypilot' further enhances the attractiveness of the city bus as a means of transport. this above all applies to passengers, but also to drivers and bus operators. all three groups benefit from a revolutionary design and innovative technology. the bus becomes one with its environment, both in terms of its exterior and interior design and of the technology employed as it moves along its dedicated line and communicates with its surroundings.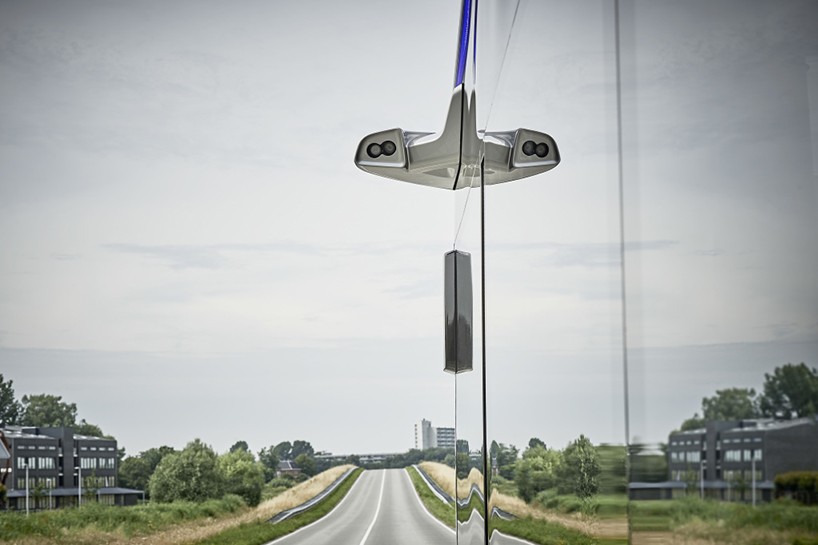 one of the many cameras that continually scan the road and surroundings
the technology of the 'citypilot' in the bus is able to recognise traffic lights, communicate with them and safely negotiate junctions controlled by them. it can also recognize obstacles, especially pedestrians on the road, and brake autonomously. it approaches bus stops automatically, where it opens and closes its doors. just under a dozen cameras scan the road and surroundings, while long and short-range radar systems constantly monitor the route ahead. there is also a GPS system. thanks to data fusion, all the data received create an extremely precise picture and allow the bus to be positioned to within centimetres. this already works in practice, as demonstrated by the world premiere of the 'citypilot' on an route covering almost 20 km, with a number of tight bends, tunnels, numerous bus stops and involving high speeds for a city bus.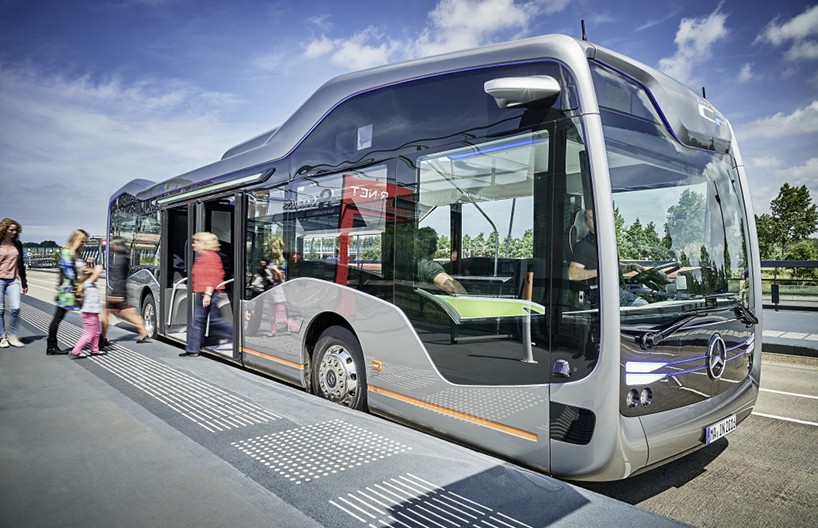 when the bus recognizes obstacles it autonomously applies the brakes
this semi-automated city bus improves safety, as it relieves its driver's workload and nothing remains hidden from its cameras and radar systems. it enhances efficiency, as its smooth, predictive driving style saves wear and tear while lowering fuel consumption and emissions. with its even rate of travel it also improves the comfort of its passengers.
the form of the mercedes-benz 'future bus' is based on the popular 'citaro' but it is a completely new departure in terms of exterior and interior design. its harmonious lines and asymmetrical contours take their lead from city architecture.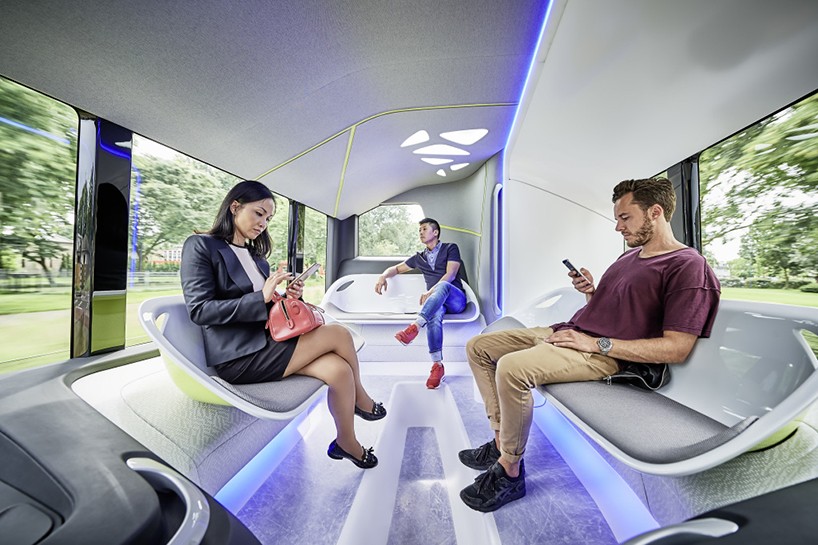 the interior has a clean design with a balanced relationship between straight lines and curves
the open-plan design of the interior takes its lead from city squares and parks. the passenger compartment is divided into three zones for different lengths of stay. designer seats are loosely arranged along the walls in each zone. grab rails reflect the park-like theme by branching upwards like trees towards the two-tone ceiling. the ceiling lighting resembles a leaf canopy. operators are able to relay information and entertainment via large monitors in the middle segment of the passenger compartment. the completely newly designed cockpit is an integral part of the interior space. the driver receives the information that they require from a large screen with an innovative display.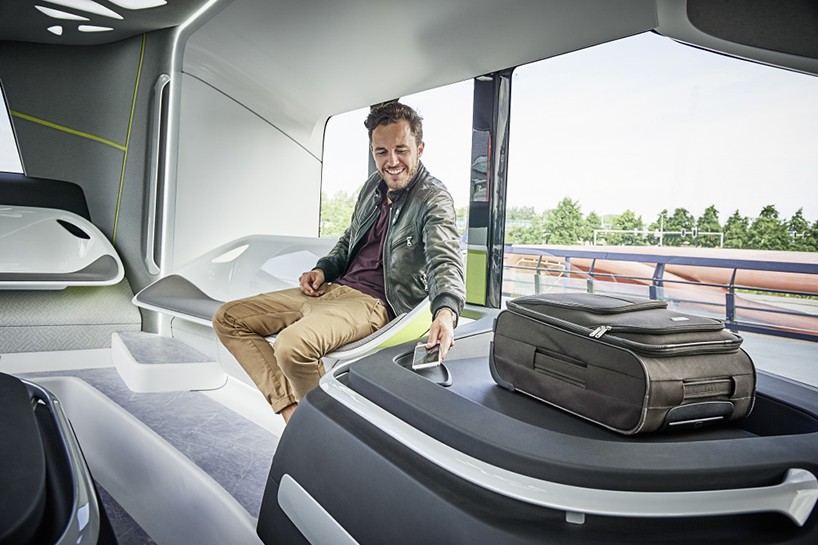 the open-plan design draws its influence from city squares and parks
the future of the city bus has begun — it is ideally suitable for bus rapid transit systems, with which it could be possible to resolve worldwide traffic problems in densely populated areas and metropolitan regions. it operates highly efficiently, significantly improves the level of safety and relieves driver workload.
'city bus of the future' unveiled by dr. wolfgang bernhard, daimler AG trucks + buses
video courtesy of mercedes-benz
jul 10, 2020
jul 10, 2020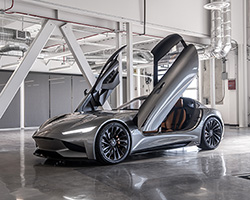 jul 10, 2020
jul 10, 2020
jun 13, 2020
jun 13, 2020
jun 03, 2020
jun 03, 2020
may 27, 2020
may 27, 2020
may 18, 2020
may 18, 2020
jun 13, 2020
jun 13, 2020
may 09, 2020
may 09, 2020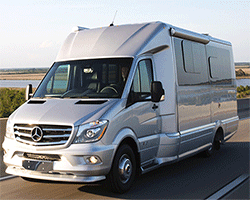 apr 18, 2020
apr 18, 2020
apr 02, 2020
apr 02, 2020
mar 27, 2020
mar 27, 2020
mar 07, 2020
mar 07, 2020
a diverse digital database that acts as a valuable guide in gaining insight and information about a product directly from the manufacturer, and serves as a rich reference point in developing a project or scheme.