aug 12, 2013
META augmented reality glasses: the age of flat devices is over
META augmented reality glasses: the age of flat devices is over
a venture emerging from columbia university, META, founded by meron gribets (a computer and neuro science major at the school), with the help of professor steven feiner, is the world's first developer kit and platform for augmented reality, in which users, through the gestural control of their hands are able to move and manipulate 3D virtual objects within their real environment.
merging the virtual world with the real world, the wearable computing offer a field of view of 23 degrees for each eye at the centre of the field of vision, appearing five metres away from the viewer before stereoscopic effects are applied to allow perceived distance to vary. the lenses are individual screens (offering a resolution of 960 x 540 pixels for each eye), which appear right in front of the wearer so that they can be rendered in stereo.
the wearable device runs on unity3D software allows you to bring all of your digital assets into your immediate environment. the customized hardware components house the SDK (software development kit) that runs on unity3D software, providing the user gesture and finger tracking, general depth data that works with any objects in the range of the depth of the camera and RGB data and surface tracking (access planes and meshes of surfaces in the real world, so that you have the ability to anchor virtual objects to them, or augment them in alternative ways).
having reached its goal on kickstarter, 'META' has an estimated ship date of september 2013.

the world of possibilities with meta
video courtesy of meta augmented reality

one can use their own two hands to digitally manipulate 3D virtual objects in real space

prototype of the meta 1 headset

gamedraw on meta
video courtesy of meta augmented reality

meta lab: testing depth map and occlusion through glasses
video courtesy of metaaugmentedreality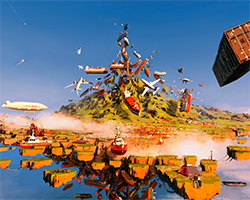 may 20, 2017
may 20, 2017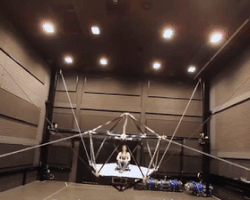 sep 27, 2016
sep 27, 2016
sep 09, 2016
sep 09, 2016