feb 03, 2016
using hololens, microsoft + NFL showcase mixed 3D displays that go beyond existing screens
using hololens, microsoft + NFL showcase mixed 3D displays that go beyond existing screens
all images courtesy of microsoft
microsoft shared a glimpse of the future of sports viewership with a concept video on how technology could shape the next 50 years of american football. with the 'hololens', sports fans can extend the experience of watching a game beyond existing screens with mix reality interactions that showcase player states, and instant replays directly on a coffee table. 
video courtesy of microsoft
NFL and microsoft hope to use 3D holograms to bring the 'the big game' to life, allowing users to experience athleticism and skill behind each team's stats. major events during a game could pop up as a 3D display that can be viewed from all angles without the need to look down at another screen like a tablet or smartphone. check out the video above to some of the early thinking around how 'hololens and the NFL could bring football to life in any living room. 
the 'hololens' would expand the view screen 
the 3D displays would expand to any surface 
the experience would be more immersive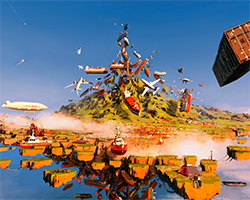 may 20, 2017
may 20, 2017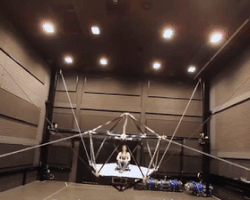 sep 27, 2016
sep 27, 2016
sep 09, 2016
sep 09, 2016