when we first interviewed oliver heilmer, head of MINI design, at the IAA 2017 in frankfurt, germany, he had only officially been in the role for a matter of days, although being part of BMW group's design since the beginning of the new millennium. as such, our interview touched upon the presentation of the MINI 'electric' and 'john cooper works GP' concept cars, and more importantly, the new technology they integrated, be it EV or 3D printing. along those lines, oliver hinted at all the theoretical technologies that MINI could be exploring further, but without giving too much away.
six months later, in spring time new york, designboom met up with oliver heilmer once again. this time, taking a MINI 'cooper S E countryman ALL4' from our office in brooklyn to the new york international auto show in upper manhattan, we discussed topics from technology to customer expectations, while making many design and architecturally inspired stops along the way.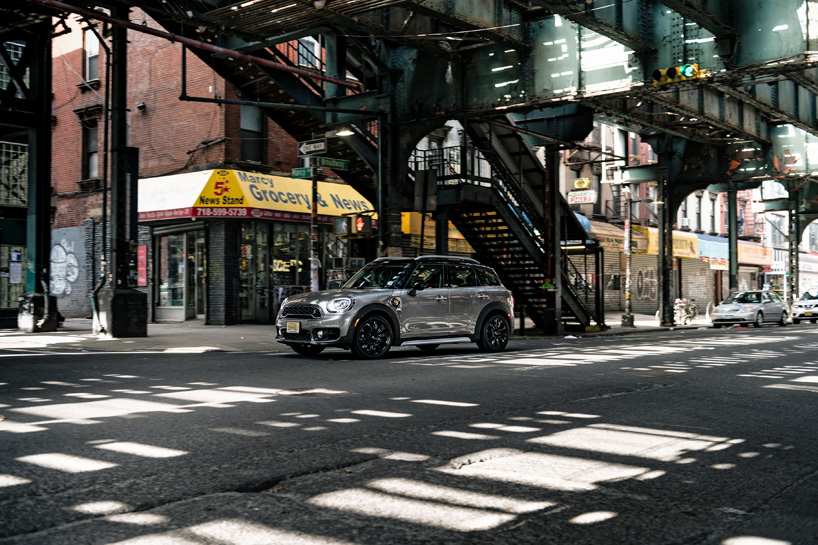 driving beneath the underpasses in williamsburg
all images courtesy of MINI
the tour started in brooklyn, where, in a renovated industrial complex called industry city, designboom has an office in the creative collaborative community of 'camp david'. surrounded by entrepreneurs, freelancers and architects alike, the site represents the energetic, thought-provoking and rejuvenating characteristics of MINI, especially how the brand connects and understands the ever-changing urban environment itself.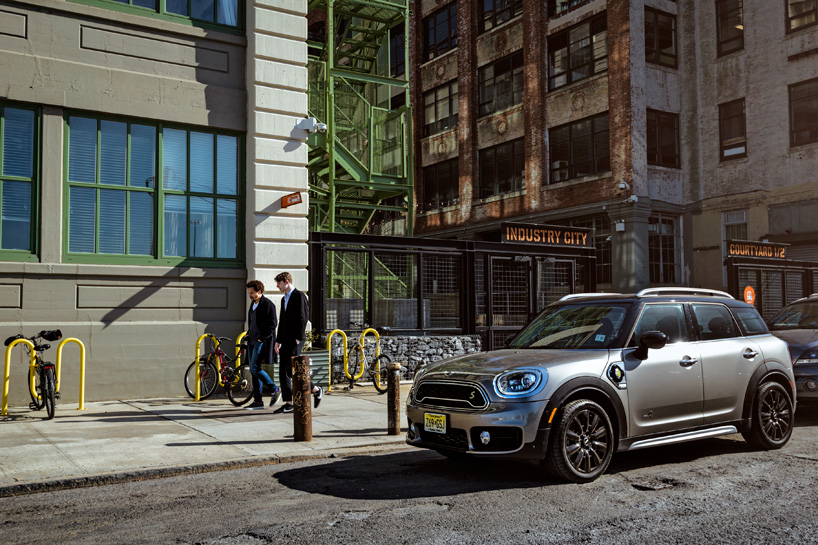 the tour started from designboom's office in industry city, brooklyn
designboom editor tim spears and oliver heilmer departed for manhattan in a plug-in hybrid MINI 'cooper S E countryman ALL4', quite fittingly one of the last designs of the brand's previous portfolio before oliver took up his new role. the conversation started with the beginning of this new era, the 'electric' and 'john cooper works GP' concepts. the receptiveness for them helped realize the plans for their first all-electric production car, which is scheduled for 2019. with this, oliver stated the special connection MINI customers have, which truly can be defined by 'less is more'. he appreciates that the customers are happy for the size of their MINIs, but they do not want to compromise and should not miss out on anything.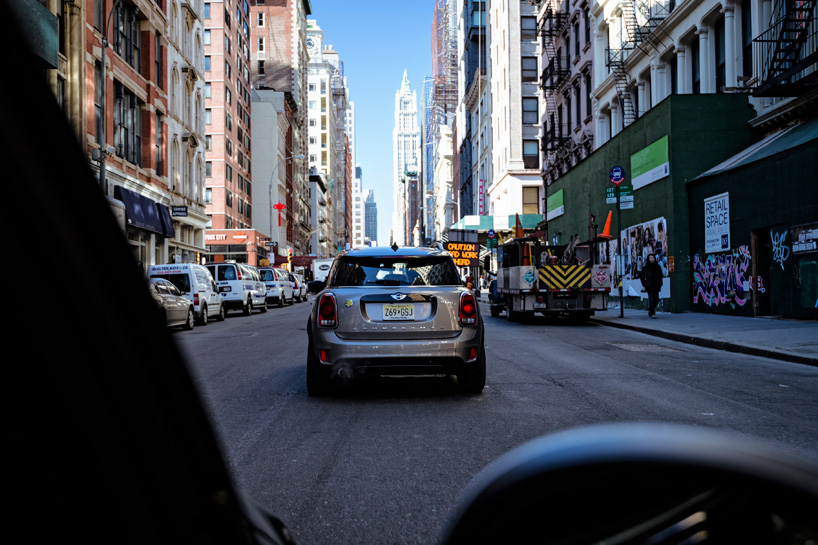 onwards to manhattan in a MINI cooper S E countryman ALL4
to be updated, as well as connected to millennials who grew up with the new MINIs and those who treasure the classic mini, the brand must be at one with the living energy of the public. in a city as diverse as new york, the urban fabric truly represents the community of MINI. the oculus by santiago calatrava acts as the core of the world trade center transportation hub and immediately, since its opening in 2016, has become a focal point of the daily lives of many new yorkers. for oliver heilmer, the architecture itself is just one example of the external inspiration he gathers from design, culture and much more.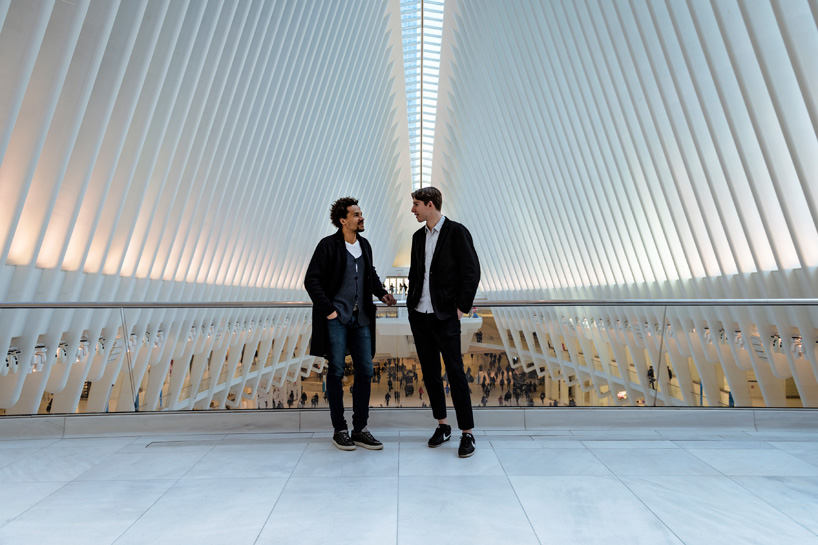 oliver heilmer (left) and tim spears (right) inside santiago calatrava's oculus
intrigued by the work of mies van der rohe, frank gehry and kelly hoppen, oliver once considered a path in architecture, when at odds between his industrial and automotive design education. however, he had always wanted to be a car designer and after starting his training in munich, oliver specialized and gained a diploma at hochschule pforzheim. for the last 18 years, he has been part of the manufacturer's design team, working on exteriors and interiors from conceptual competitions to production vehicles.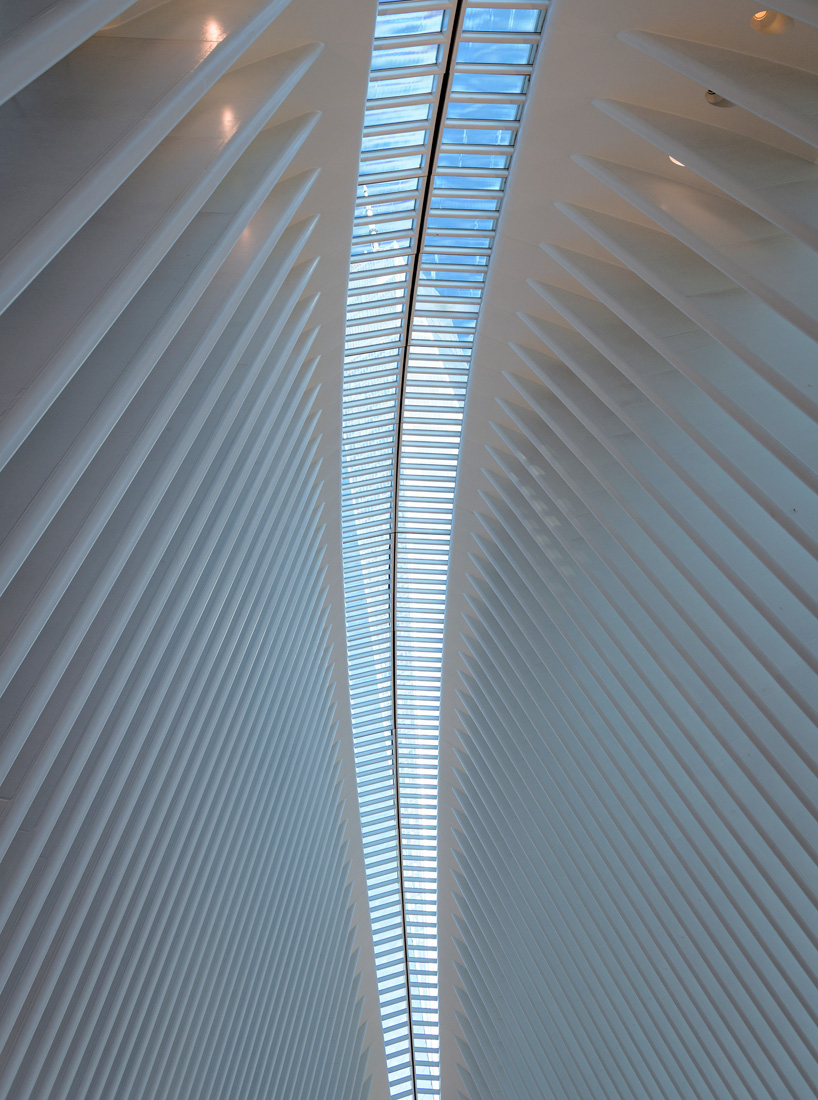 the station has become a hub for many workers in new york
with this mindset, it is clear to see why MINI and oliver alike have a reputation for doing things differently. in the wonderful, experimental and ultra-instagramable supermoon bakehouse in the lower east side, we took a pause on our tour to not only eat doughnuts, but to discuss in depth what ways MINI are actively exploring new possibilities. straight away it was clear why the designer felt that the brand should be the leader of new technologies.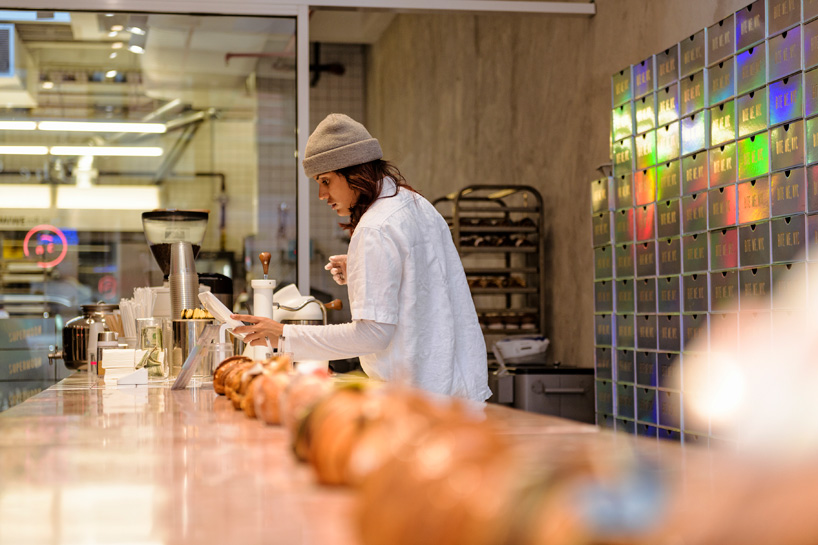 supermoon bakehouse offers a new twist on sweet and savory treats
starting with autonomous driving, arguably the most transformative new technology in automotive design right now, oliver would not speculate when exactly these vehicles will be the norm, as he, as well as many other car manufacturers, understand how much testing still needs to be done. however, when driverless vehicles do become standard and, perhaps, when they become more box-shaped, MINI's unique experience will be key. car sharing and artificial intelligence will create personality no matter what model of MINI is being used, so as a customer you could customize your preferred experience in any car you get in. in spite of all of this, the brand acknowledges that, before it races of into the realms of futuristic technologies, it needs to understand clients' expectations and passions. as such, they know that soon it will be special to drive yourself and so they are preparing for both manual and autonomous realities.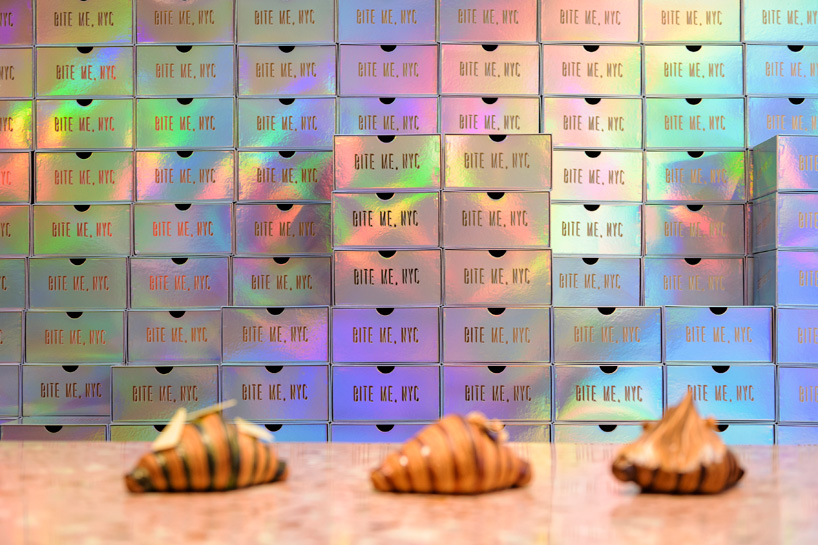 it is anything but a traditional bakery
one of the most fascinating elements of the MINI 'electric' concept was its use of 3D printed parts for its wheels. now, although conceptual, oliver confirms that they are exploring the process further in order to offer potentials, from small individualization elements to fabricating entire cars. customers will see the 'MINI yours customised' program (full product range from may 2018), where their models will begin to feature 3D printed interior and exterior fittings, such as the dashboard trim or the side scuttles. in the long term, and maybe as the finishing of the technique improves people will be able to configure an almost modular but exceptionally emotional and functional environment. this, as oliver says, is the dream of future manufacturing as traditional tools are super expensive, whilst 3D printing also allows changes to made immediately and at the last minute.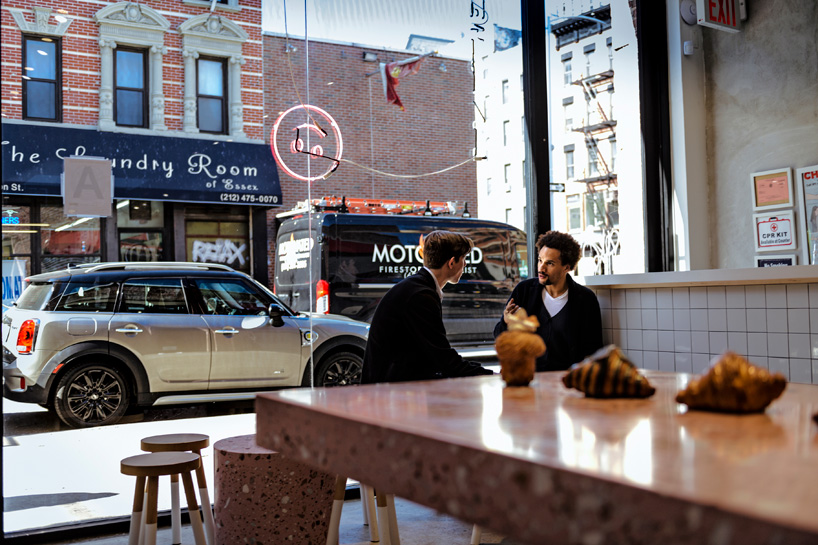 oliver explaining all the ways in which MINI is exploring new technologies
continuing this talk of 3D fabricating, our tour ventured down 'clout corridor', an intersection in the cast-iron façades and cobbled streets of soho, which is lined with forward-thinking fashion labels, like OFF-WHITE, VFILES and nikelab 21. taking the recent work of adidas, specifically its collaborations with parley for the oceans, it is the positive use of new materials that inspires oliver. the sport brand explores performance itself, rather than shoe design, and that ethos echoes with him as MINI look into new fields to further its own message, such as the fascinating approaches by MINI LIVING and MINI FASHION.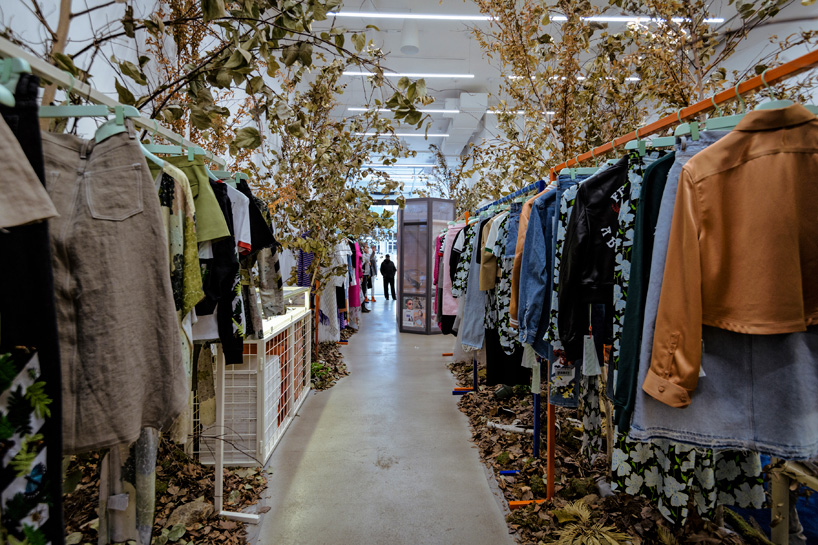 inside OFF-WHITE's store on 'clout corridor'
while matching their heritage, it is this exploration of new possibilities, not just specifically in automotive design, that defines MINI and their new head of design. taking sam stewart's 'cryptid' exhibition at fort gansevoort as a clear vision of this, it is not just being different for the sake of it. MINI's explorations merge past and future references, whilst stirring exciting and vivid emotion. and at the heart of their future, electric vehicles fit perfectly. the sustainable system opens up new architectural thinking and, especially in the thoughts of the classic mini, the possibility to make designs as compact as possible in the future.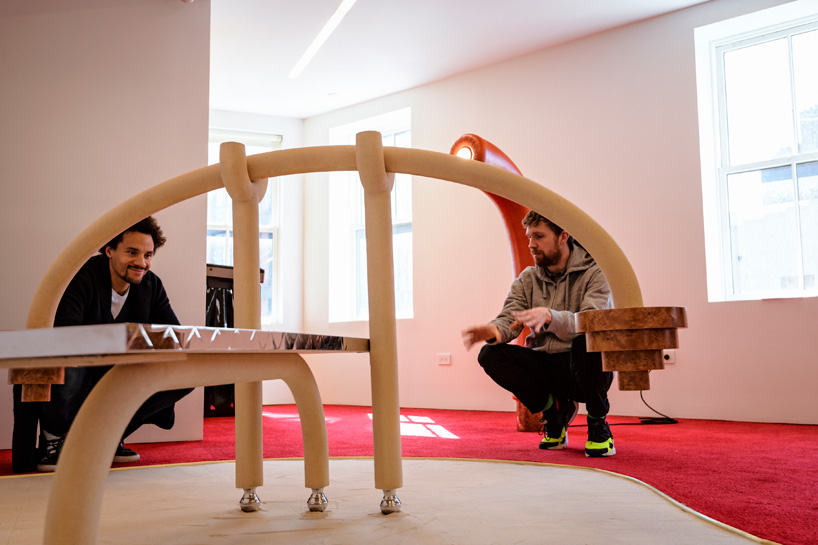 sam steward (right) giving us a private tour of his 'cryptid' exhibition at fort gansevoort
the high line development by james corner field operations and architects diller scofidio + renfro has not only been a catalyst for green change in new york but also urban environments around the world, with countless duplicates completed or planned in the future. along the formerly abandoned railway line, zaha hadid architects' 520 west 28th residence has been officially completed. the smooth, effortless, continuous flowing of the exterior design is, in a way, not too dissimilar to automotive design. taking a private tour of the residence and its amenities, the translation of its fluidness to the interior really stands out. as well, in an amazement of details, from architectural elements such as the handrails to the furnishings, almost all features are of the firm's own design, creating a completely synced environment.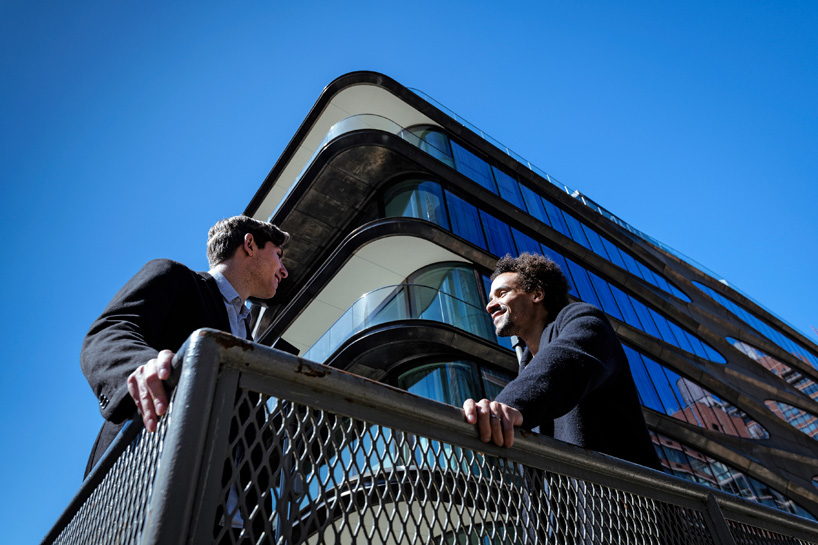 on the high line, standing right beside zaha hadid's recently completed 520 west 28th residence
the possibility of collaborating with other creatives and companies like zaha hadid architects has not dismissed by oliver heilmer and MINI. themselves, as well as BMW, have previously partnered for the name of innovation, just see the past designs with zagato and superleggera. however, they know they must continue these external collaborations and, following their work with scholten & baijings in 2014 or jaime hayon in 2015, designers might be the best method to engage in alternative styling, as, for MINI, they realize that technology will be the fundamental aspect of their designs in the future.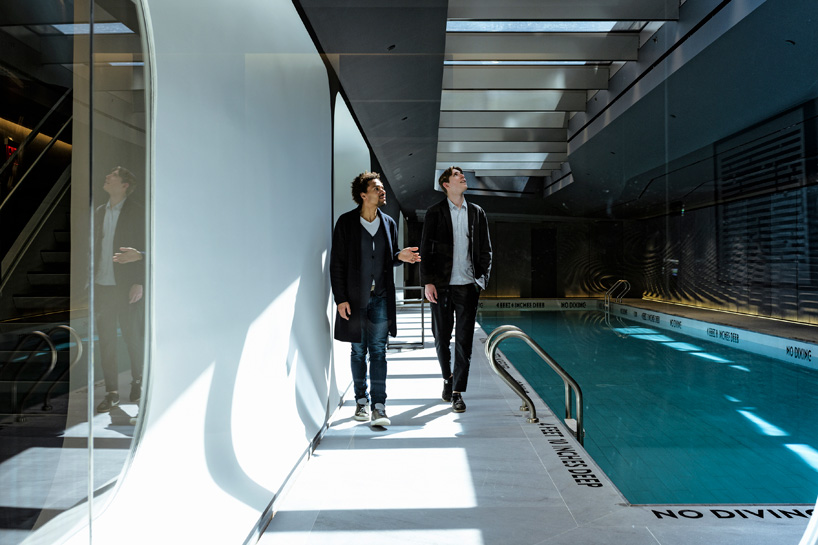 exploring the building's many residence amenities
with all this talk of technology, it is important to stress oliver's focus on heritage, as highlighted with the 'classic MINI electric' one off that debuted at our final stop on the tour, the new york international auto show 2018. the 'MINI VISION NEXT 100', presented in 2016, showed the maximum of what a future MINI could look like, in terms of its new architecture, progressive styling and still compact shape. however, he knows that this will not be the exact look of the brand in the years to come. he is open to revolution; being excited by the unknown possibilities but not the unknown direction. although acknowledging how fun it was to design for MINI say 10 years ago or more, he is even more excited by this new chapter of automotive design. and as lovers of the british icon, we could not be more enthralled with oliver heilmer leading as the new head of MINI design.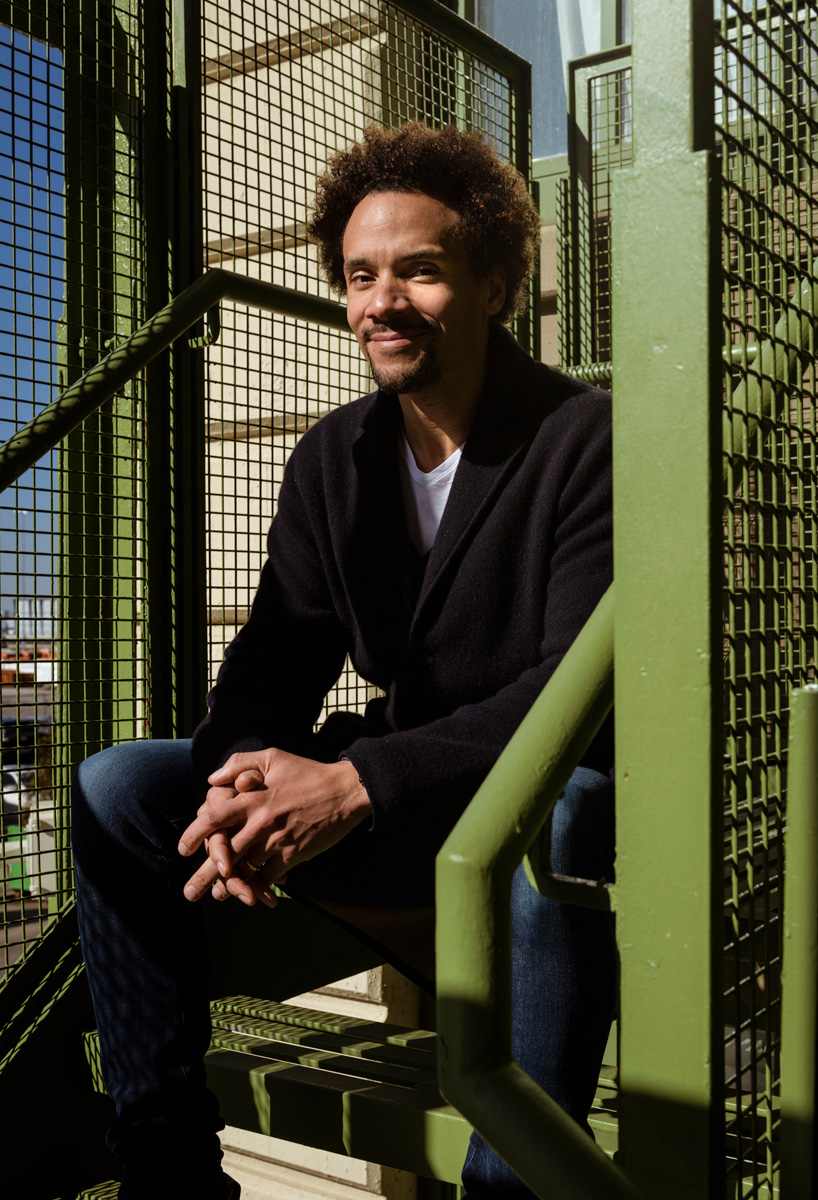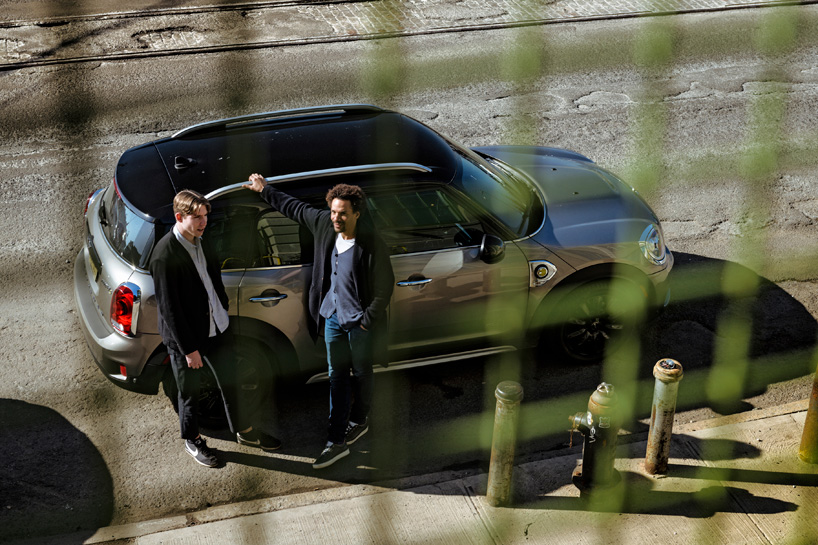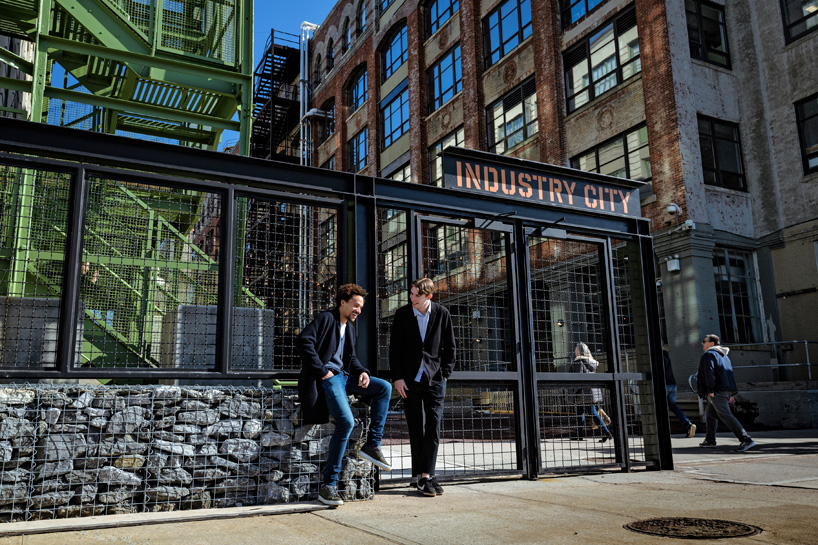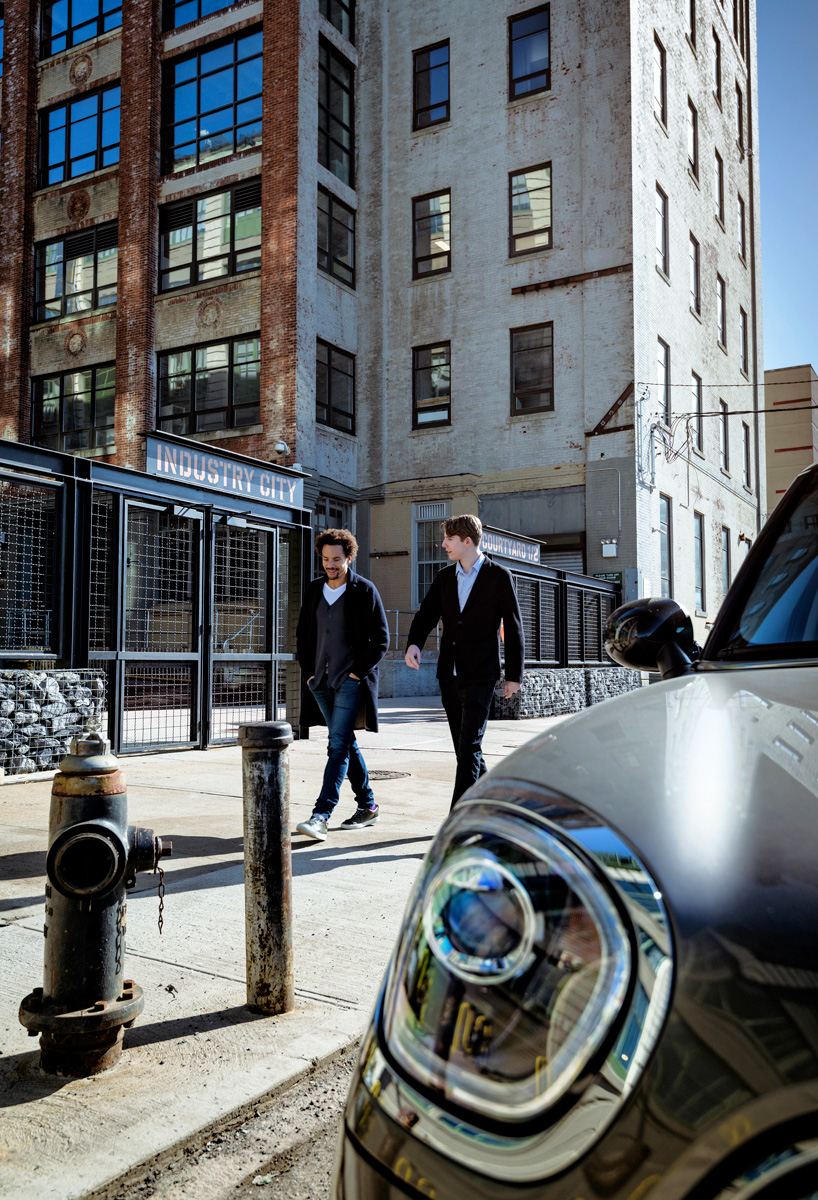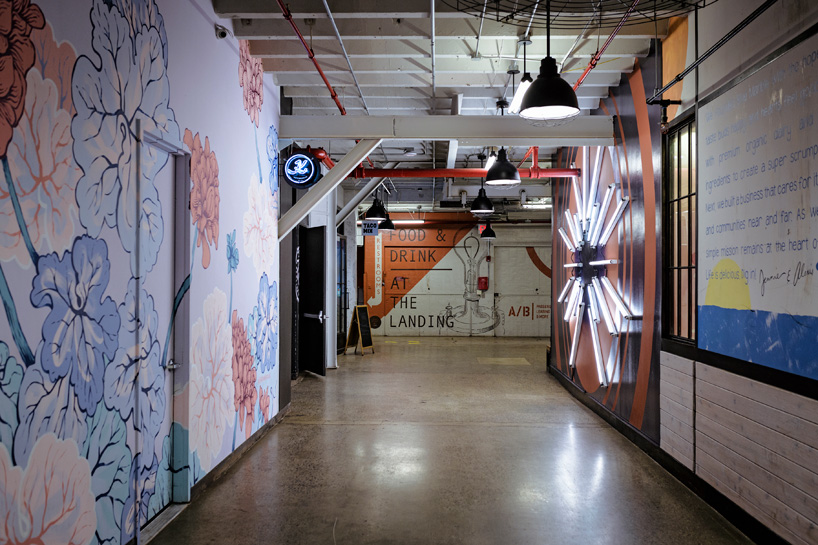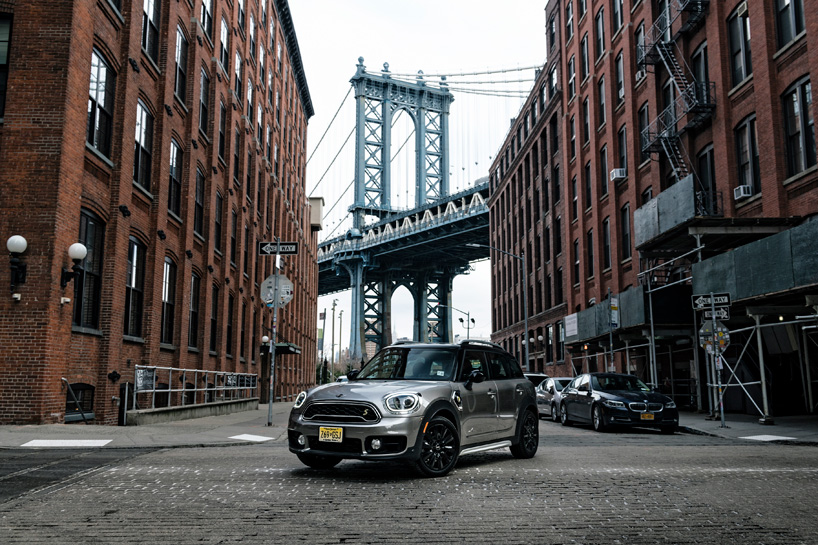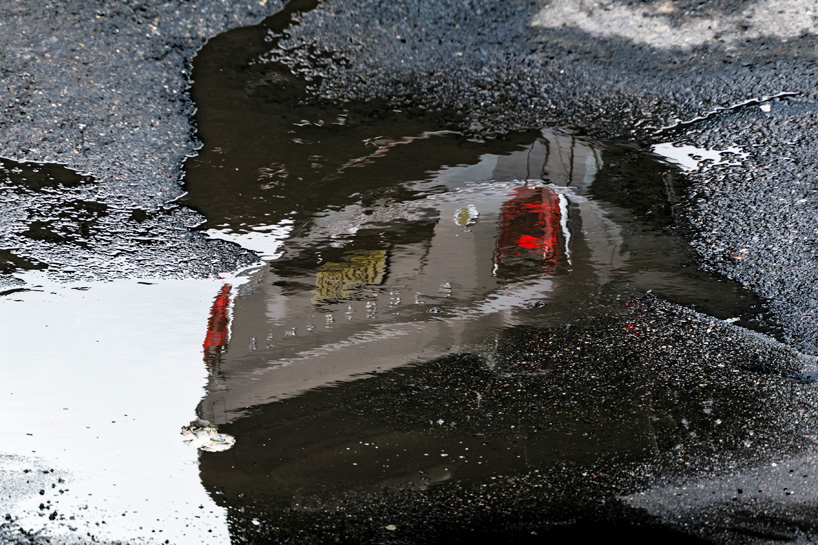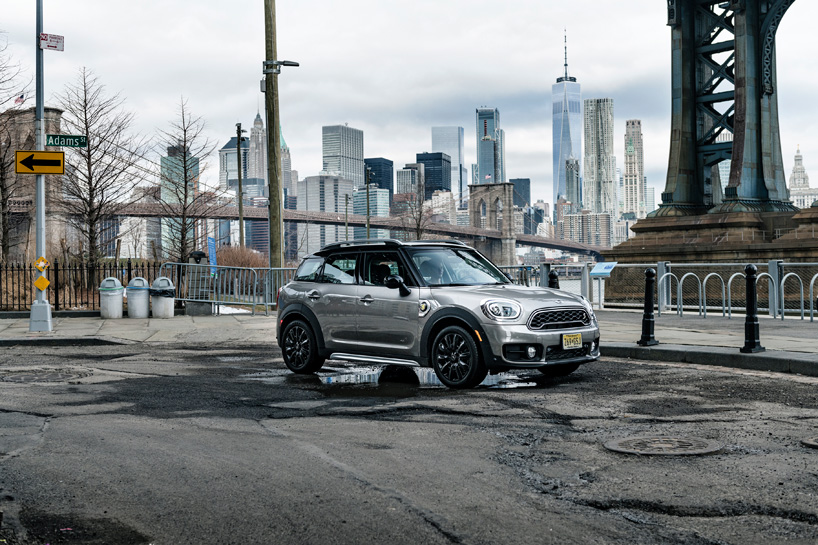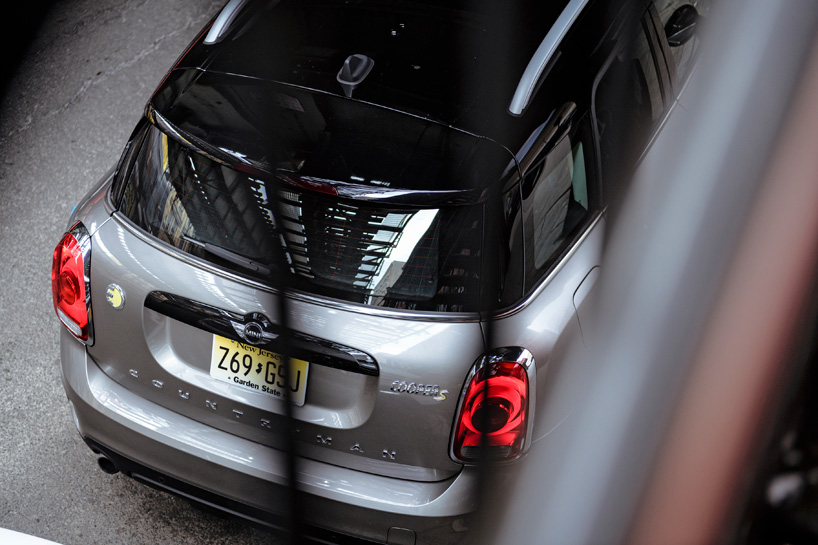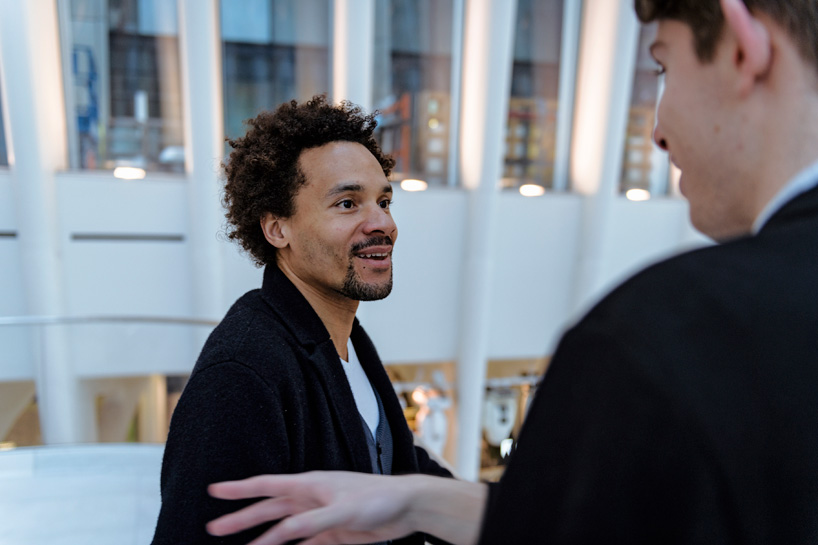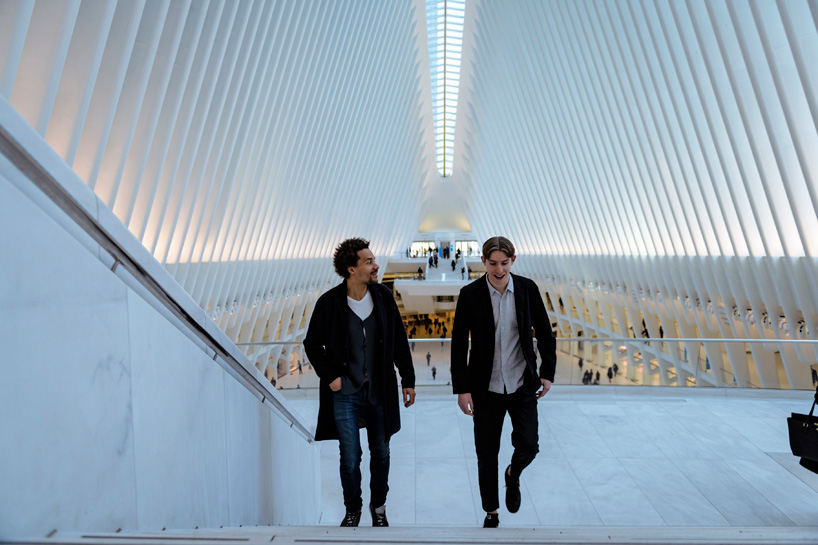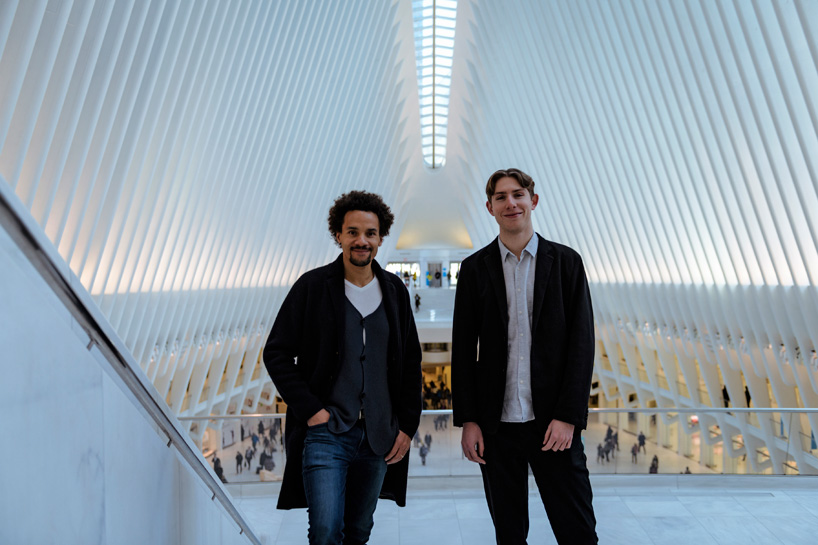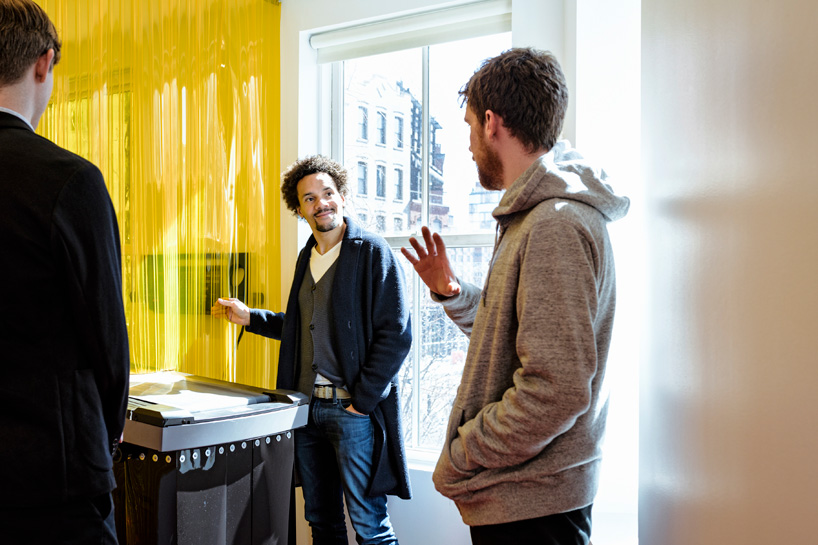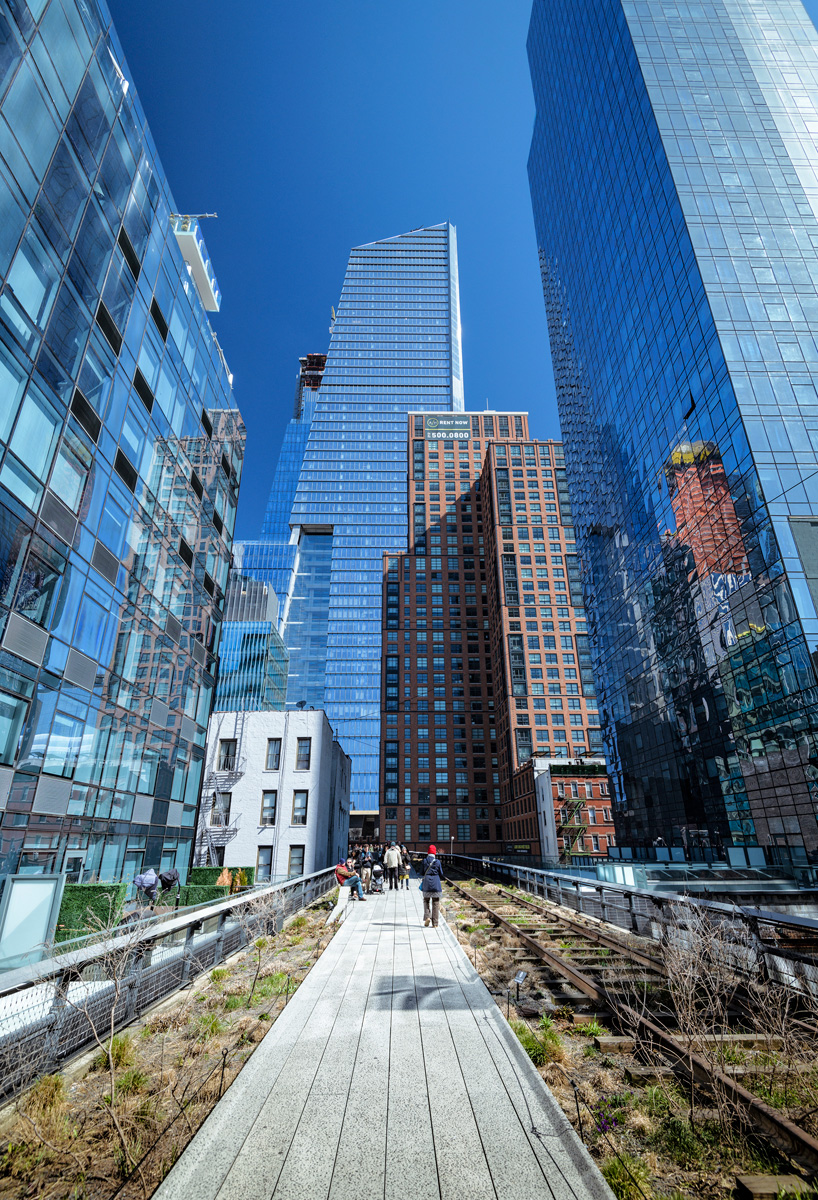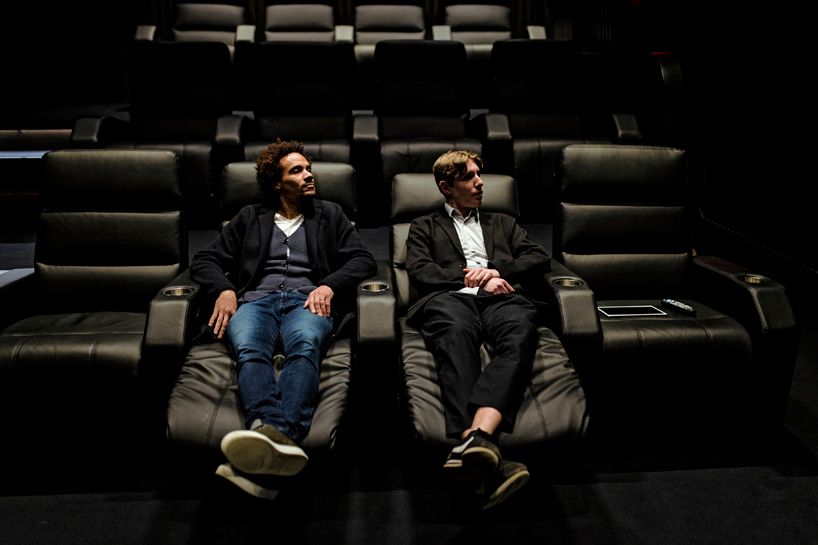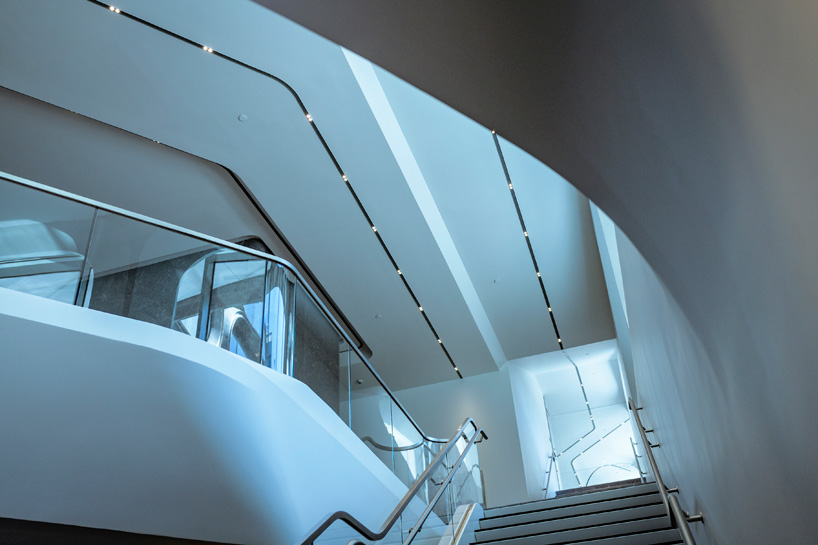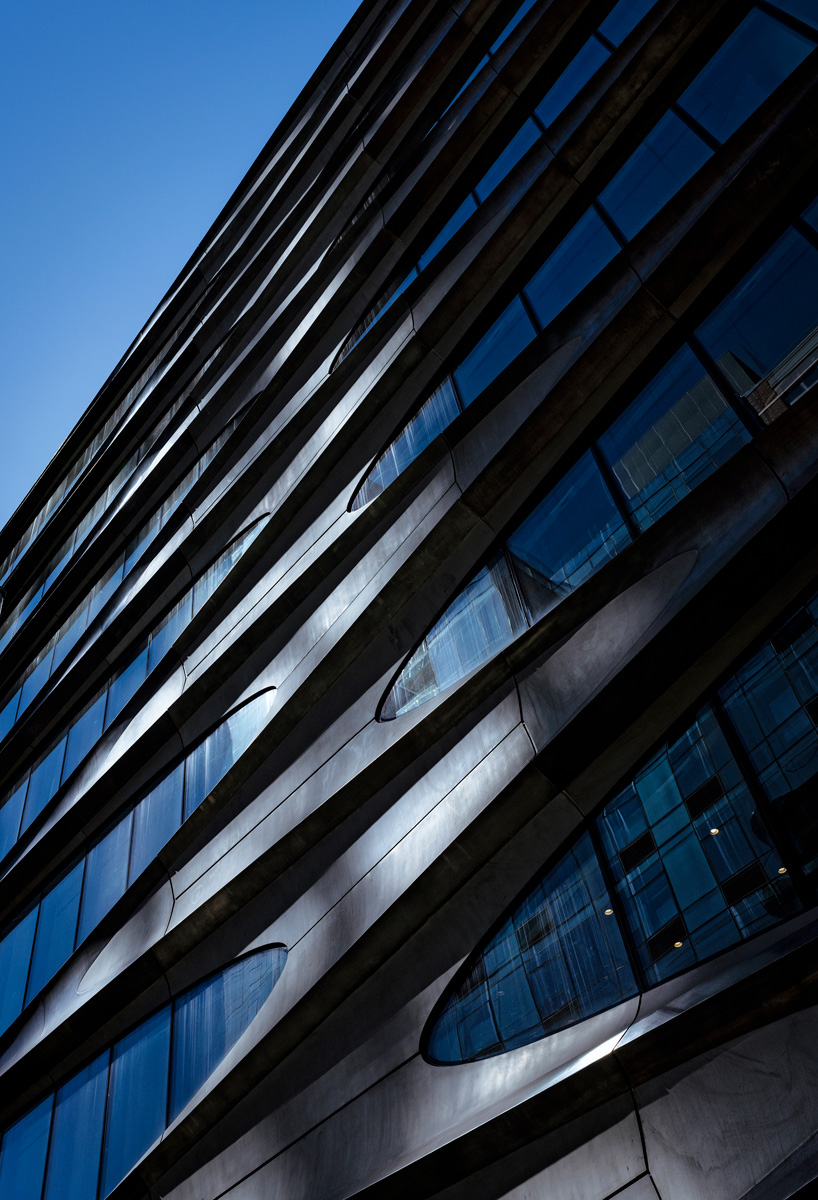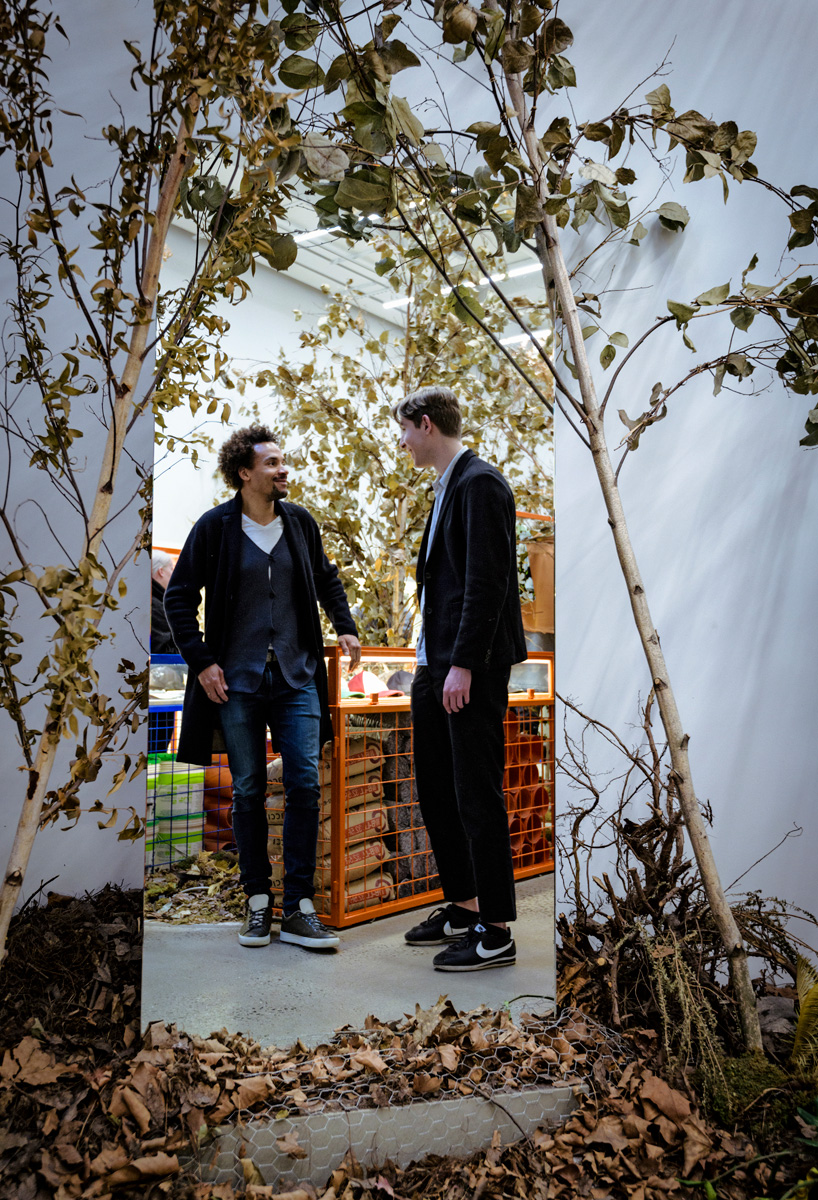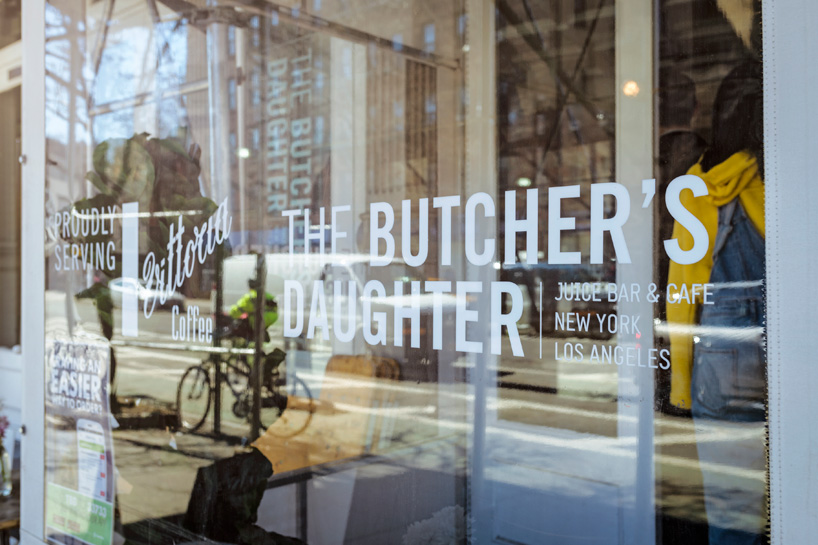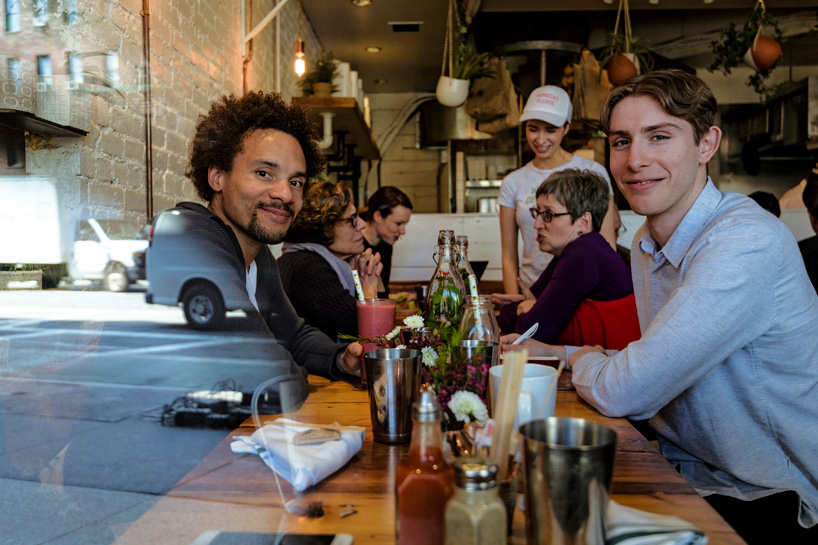 a diverse digital database that acts as a valuable guide in gaining insight and information about a product directly from the manufacturer, and serves as a rich reference point in developing a project or scheme.
designboom will always be there for you
milan, new york, beijing, tokyo

,
since 1999