MIT engineers have developed a material that is 10 times blacker than anything that has previously been reported. the material is being exhibited as a piece of art called 'the redemption of vanity', a collaboration between diemut strebe, artist-in-residence at the MIT center for art, science and technology, and brian wardle an MIT aeronautics and astronautics professor.
the exhibition includes a 16.78-carat natural yellow diamond from LJ west diamonds, estimated to be worth $2 million, which has been coated in the ultra-black material. as a result, the multi-faceted diamond appears as a flat, black void.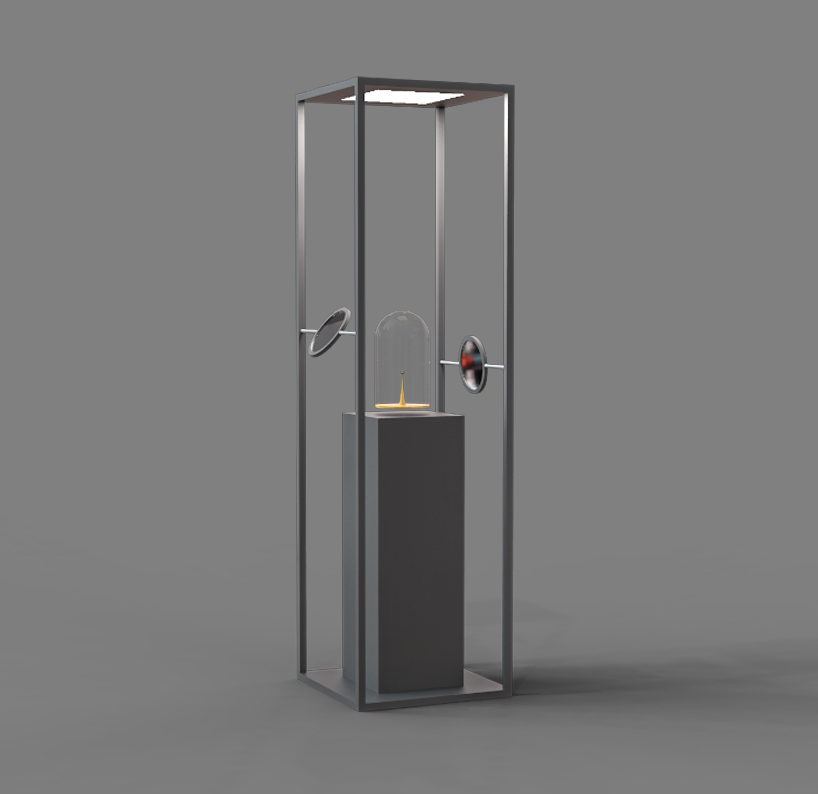 photo © diemut strebe, render by © r capanna
header image © diemut strebe
working with strebe to realise the piece, engineers at MIT set about to create an ultra black material. they experimented with ways to grow carbon nanotubes (CNTS) — microscopic filaments of carbon — on electrically conducting materials such as aluminum, to boost their electrical and thermal properties.
the final material is made from (CNTS) that the team grew on a surface of chlorine-etched aluminum foil. the foil captures at least 99.995 percent of any incoming light, making it the blackest material on record. in other words, it reflected 10 times less light than all other super-black materials, including vantablack.
'I remember noticing how black it was before growing carbon nanotubes on it, and then after growth, it looked even darker,' says co-author of the research, former MIT postdoc kehang cui, who is now a professor at shanghai jiao tong university.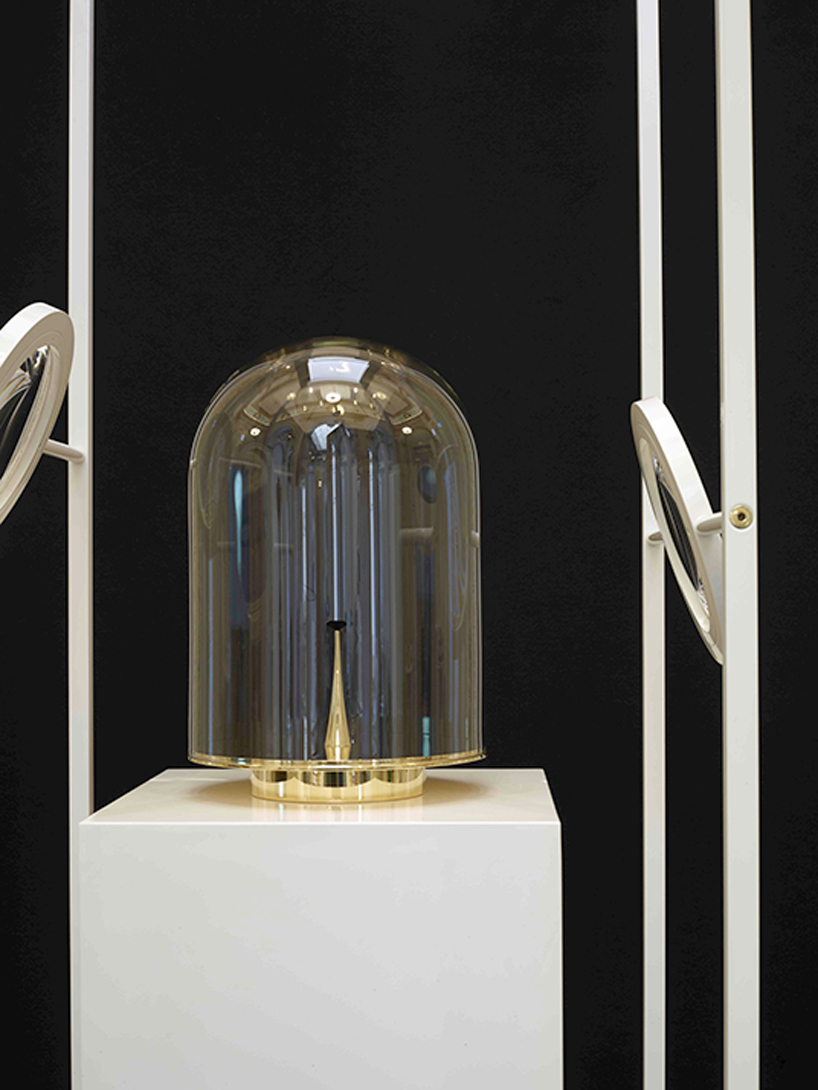 image © diemut strebe
'there are optical and space science applications for very black materials, and of course, artists have been interested in black, going back well before the renaissance,' wardle says. 'our material is 10 times blacker than anything that's ever been reported, but I think the blackest black is a constantly moving target. someone will find a blacker material, and eventually, we'll understand all the underlying mechanisms, and will be able to properly engineer the ultimate black.'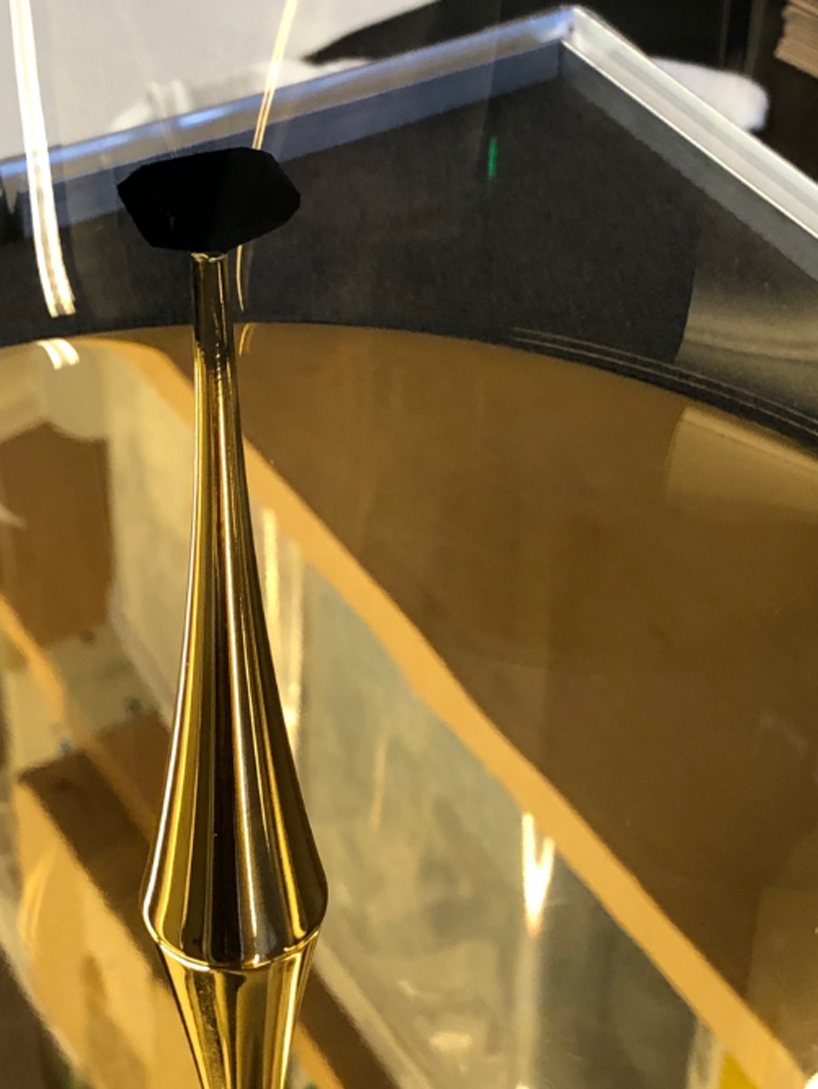 image © diemut strebe
scientists believe that forests of carbon nanotubes can trap and convert most incoming light to heat, reflecting very little of it back out as light, thereby giving CNTs a particularly black shade. they hope that the material can be used in optical blinders that reduce unwanted glare, to help space telescopes spot orbiting exoplanets. 'CNT forests of different varieties are known to be extremely black, but there is a lack of mechanistic understanding as to why this material is the blackest. that needs further study,' wardle explains.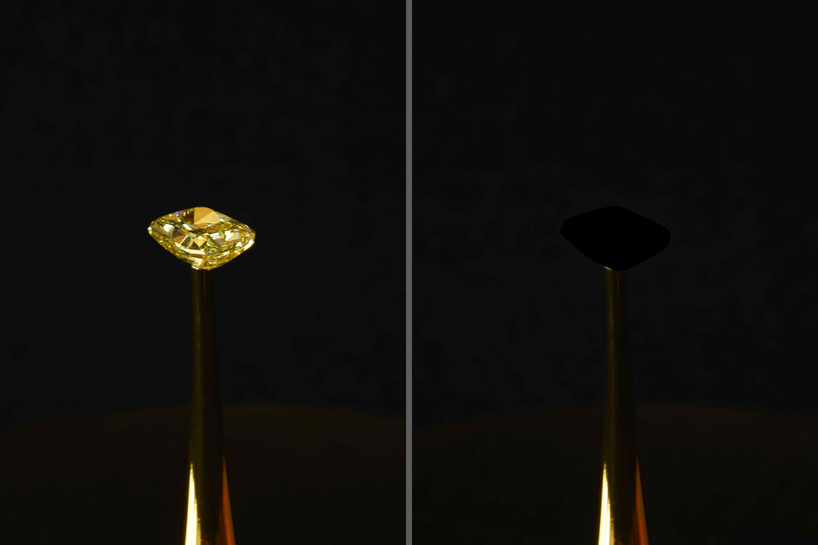 image © diemut strebe
image courtesy of MIT
a diverse digital database that acts as a valuable guide in gaining insight and information about a product directly from the manufacturer, and serves as a rich reference point in developing a project or scheme.