MIT's self-assembly lab has unveiled a collection of functional objects at new york's patrick parrish gallery using rapid liquid printing – the future of 4D design. presented in the exhibition liquid to air: pneumatic objects, the collection comprises the latest since the team first presented the advancement rapid liquid printing and its ability to create bags within minutes.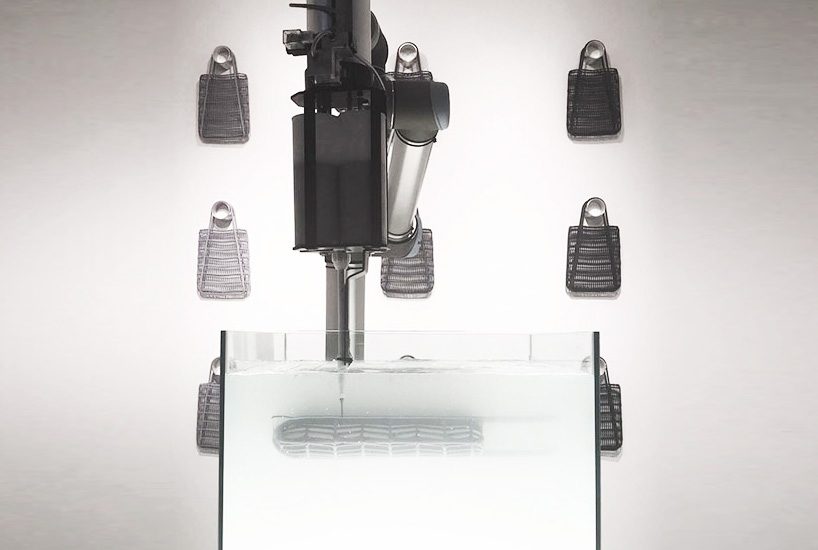 images courtesy of MIT's self assembly lab
now the 4D manufacturing technique is realising market-ready products including lights and vases. the products are part of a collection created by swiss designer christoph guberan and the self-assembly lab and are on display, and available for purchase at the patrick parrish gallery in new york.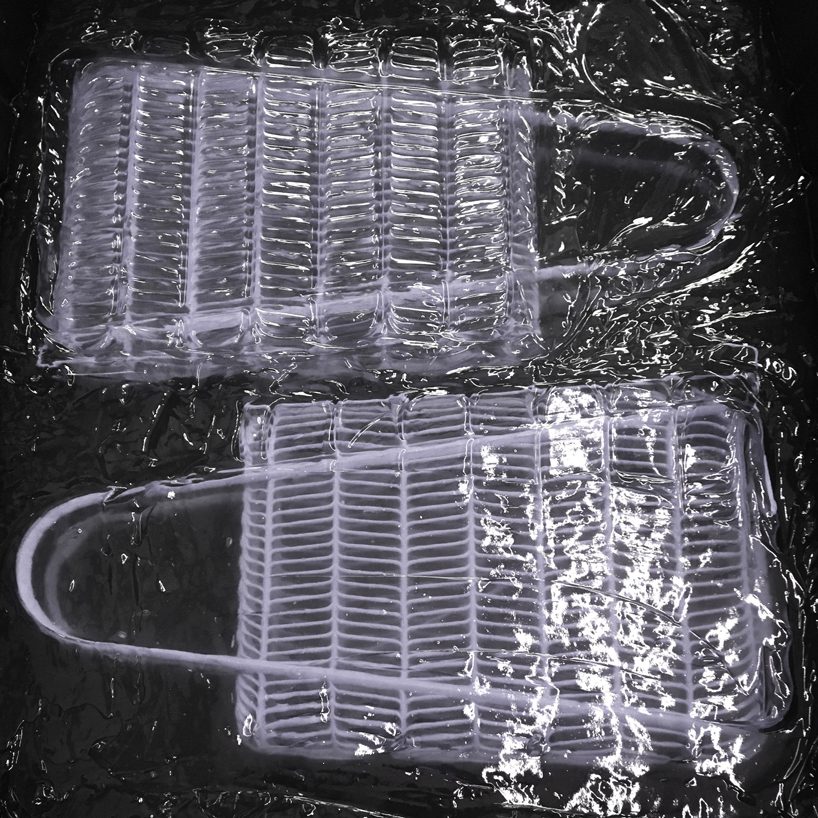 rapid liquid printing was developed MIT's self-assembly lab and steelcase inc. last year, and allows for vast improvements upon 3D-printed processes now familiar to us. the technique allows for the creation of large scale objects in just minutes, and is poised to make large-scale manufacturing of customized furniture a reality.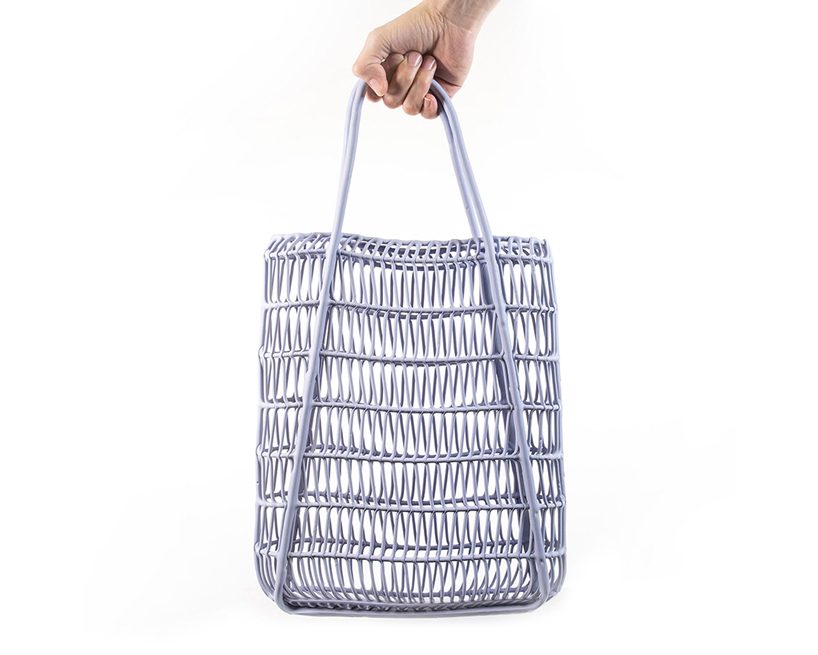 the process involves printing inside a gel, essentially giving the designer the possibility to draw in 3D without the limitations of gravity. without having to work up designs layer by layer like traditional 3D printing methods, RLP allows printing objects to happen faster, on a scale as big as the machine will permit.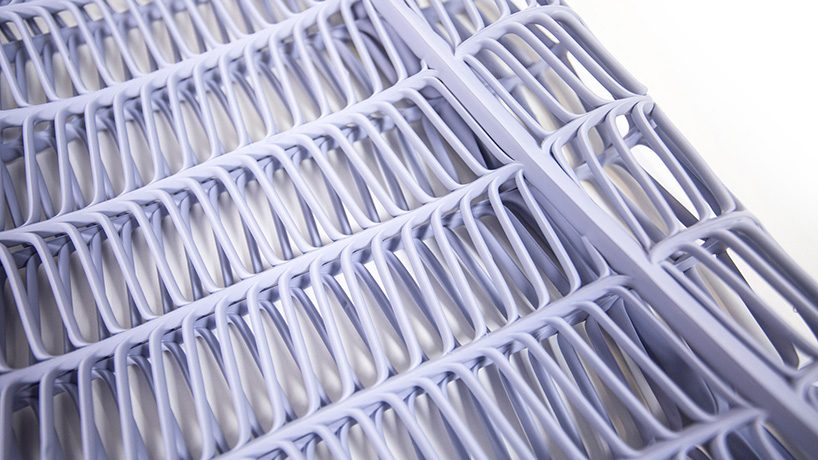 the design is then hardened by a chemical reaction on coming into contact with the gel, instead of using light or temperature setting methods. the finished object can then be removed from the gel, without any need for curing. rapid liquid printing works with rubber, foam, plastic, or any other industrial liquid material for that matter.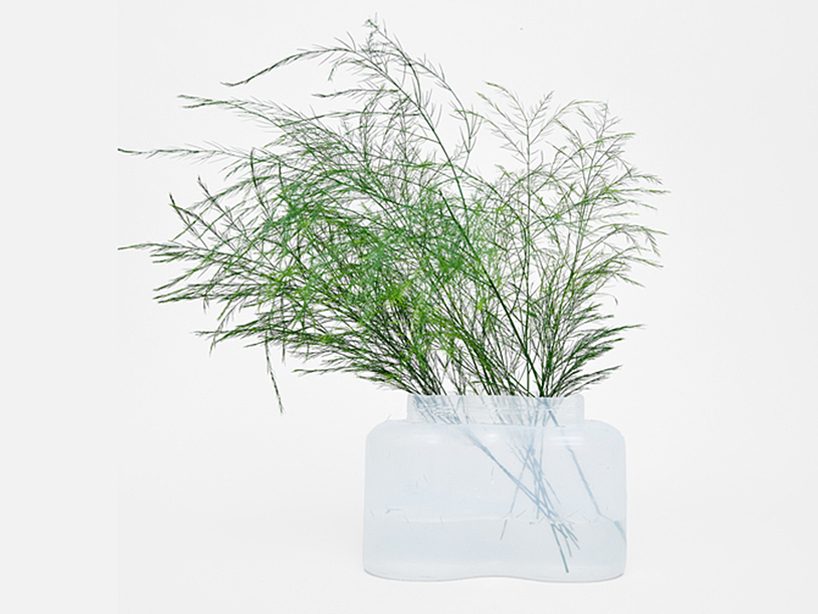 all other images courtesy of patrick parrish gallery
parrish, guberan, and the self-assembly lab brought the lab's first live demonstration to the public a few months ago, at design miami in december. their presentation included a fair-booth installation that produced a flexible, rubber tote bag printed in just minutes.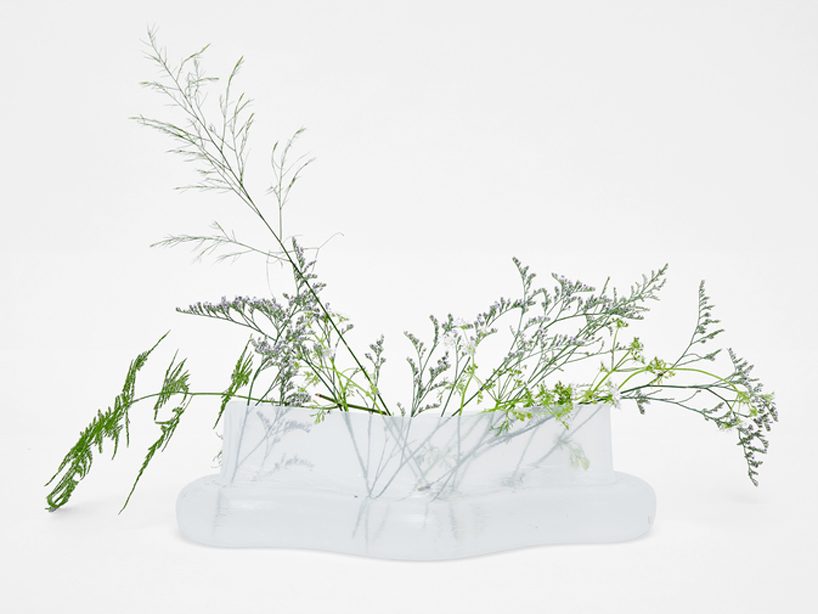 christophe guberan liquid-printed vessel
more recently the lab partnered with BMW to present an exhibition named 'liquid printed pneumatics' at the V&A museum in london. the objects on display demonstrated uses of a similarly printed material made from inflatable silicone that could be applied to a car's interior to create furnishings that could self-transform, adapt and morph into any size or shape.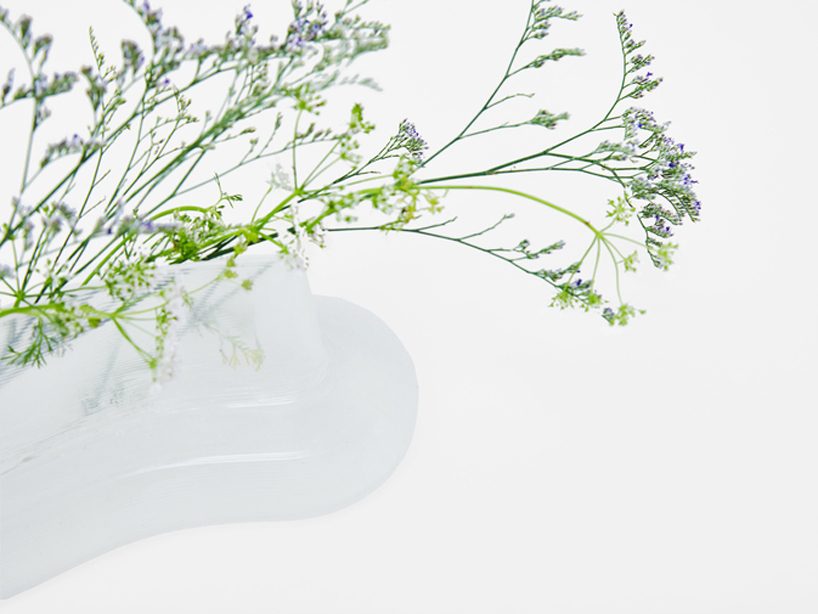 for the exhibition at patrick parrish, the designers have created objects by printing inflatable objects with a stretchy silicone that can be inflated. the market-ready objects include vases and lamps made from the silicone material, and are blown up whilst still in the gel to achieve their shape. they are available to the public for prices ranging from $95 to $3,200 depending on the size and complexity of the object.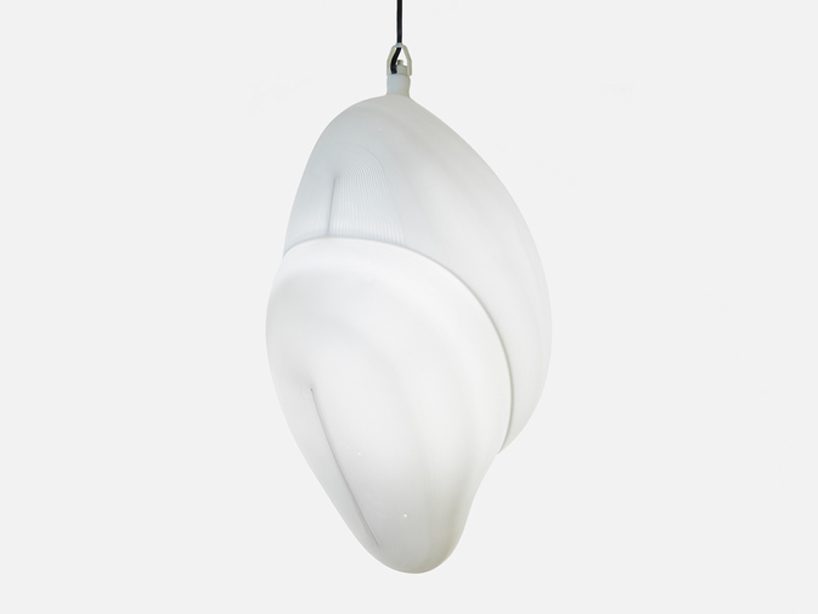 christophe guberan liquid-printed hanging light
the only thing stopping the method from taking off right now is its limitations when it comes to scale. products can only be made as big as the gel tank in which it is created. however, researchers at the self-assembly lab see the potential in the future to apply these production methods in everything from airbags emergency shelters.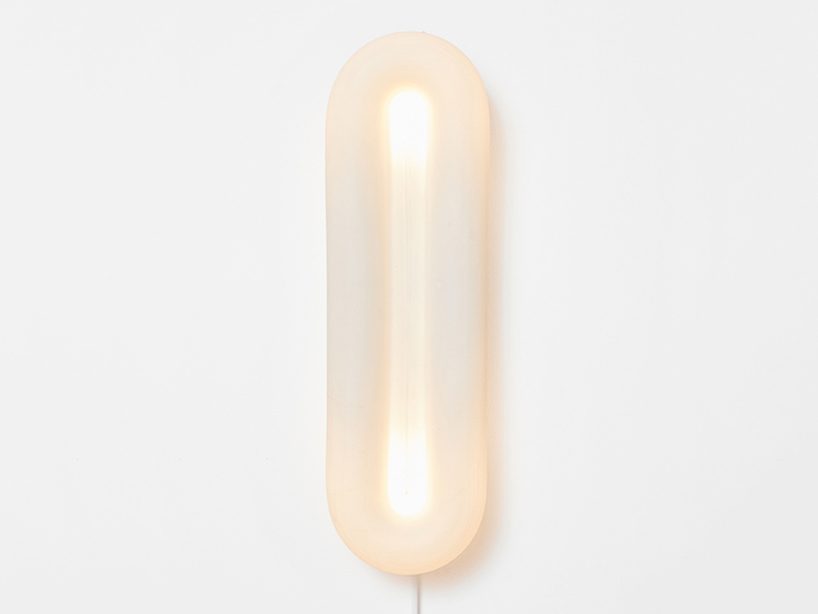 christophe guberan liquid-printed wall light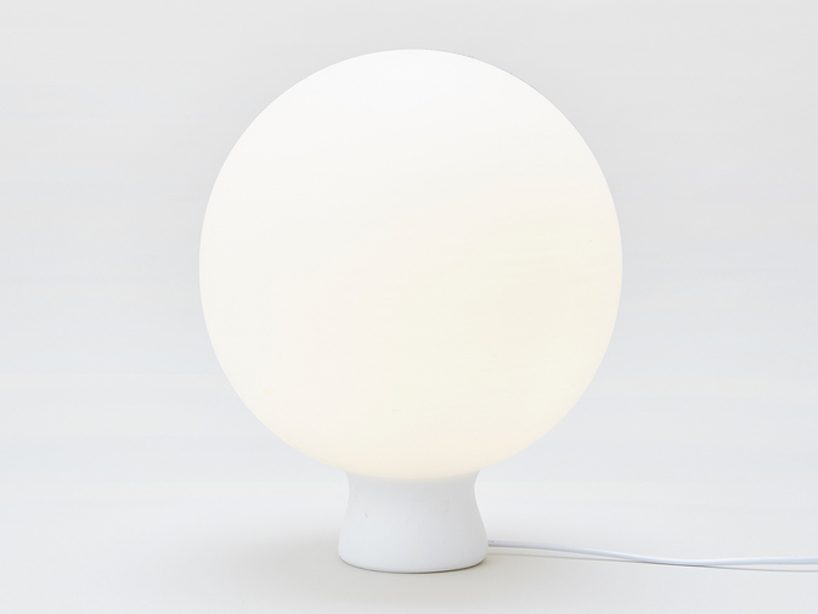 christophe guberan liquid-printed table light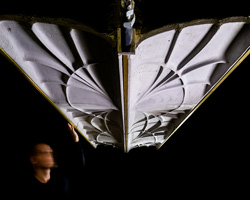 jun 28, 2020
jun 28, 2020
jun 17, 2020
jun 17, 2020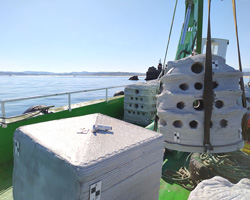 jun 16, 2020
jun 16, 2020
jun 15, 2020
jun 15, 2020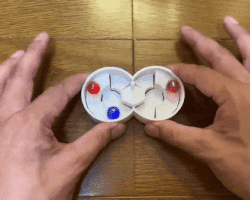 jun 10, 2020
jun 10, 2020
jun 06, 2020
jun 06, 2020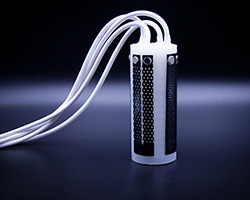 feb 14, 2020
feb 14, 2020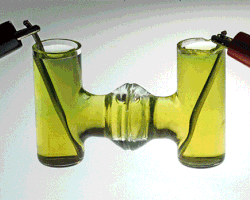 oct 04, 2019
oct 04, 2019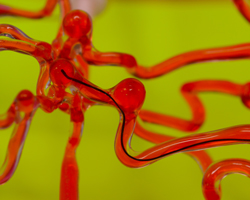 sep 03, 2019
sep 03, 2019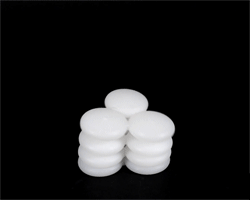 may 23, 2018
may 23, 2018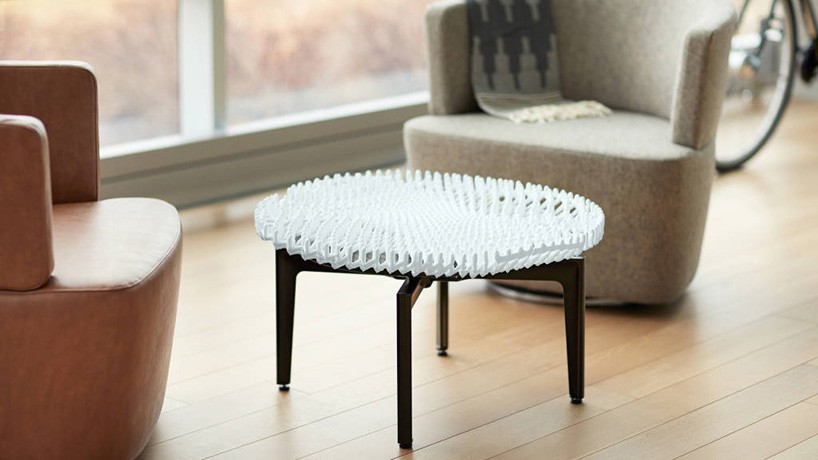 apr 26, 2017
apr 26, 2017
a diverse digital database that acts as a valuable guide in gaining insight and information about a product directly from the manufacturer, and serves as a rich reference point in developing a project or scheme.