montblanc augmented paper: once again, revolutionizing the writing experience, montblanc has revealed 'augmented paper', which seamlessly merges traditional writing into digital space. ahead of the IFA 2016 in berlin, designboom was given an exclusive opportunity to try out their latest innovation.
joining together the analogue and digital worlds, 'augmented paper' unites the quality, enjoyment and natural feel of a classic montblanc writing product with the efficiency of digitalizing work. with a simple press of a button, the user's written text or sketch is translated into the digital form on a smart device that features the 'montblanc hub' app.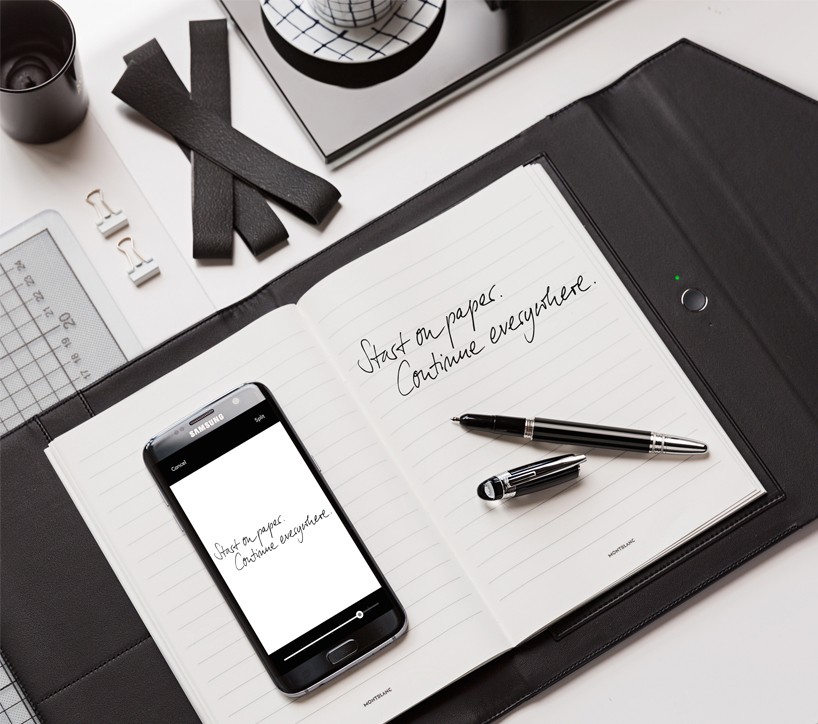 once translated and on the device, the content can be edited, shared and stored. as demonstrated on the day by their creative director, zaim kamal, links, which act as stages for each page's creation, can show the development of notes or sketches, almost like a thought process. this helpful feature also allows those who have been sent the links, such as members of the montblanc design team, to edit early development stages, rather than just the final digital text.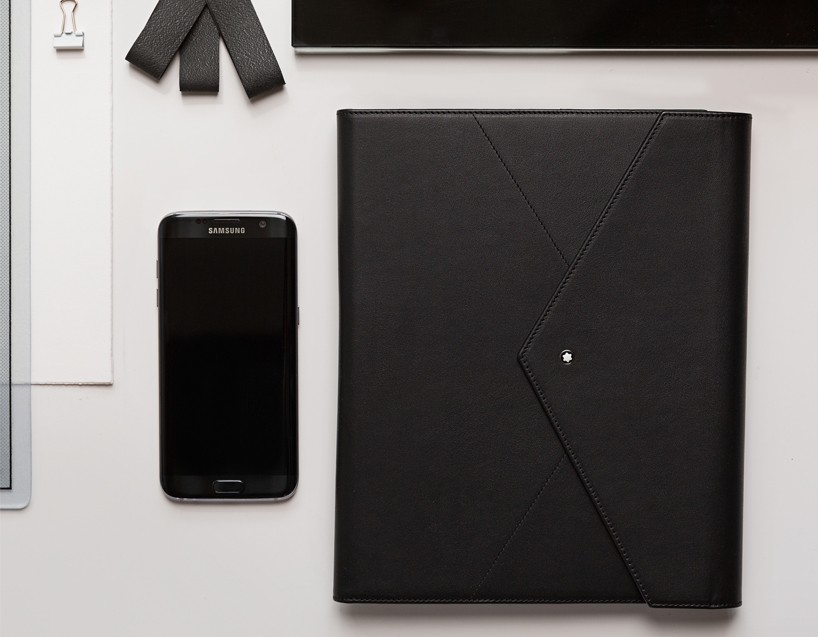 the 'paper' fits seamlessly with the company's product collection
the 'augmented paper' equips a notebook, a special 'starwalker' writing instrument and an elegant envelope organizer. manufactured from the same italian leather used in the new 'urban spirit' collection, the holder showcases the company's high craftsmanship through a soft tactile feel, sophisticated matte effect, and a stylish design.
offering a long battery life of eight hours of continuous use and a week's worth of regular use, the product truly enables the customer. whether using it when traveling on a plane or when in business meetings, the tool is perfect for use in small spaces and when a laptop is too distracting.
after a walk-through and a test of the new product, we sat down with zaim and dr. felix obschonka, associate director new technologies, to discuss how montblanc are balancing their traditional design heritage with the integration of the latest technologies.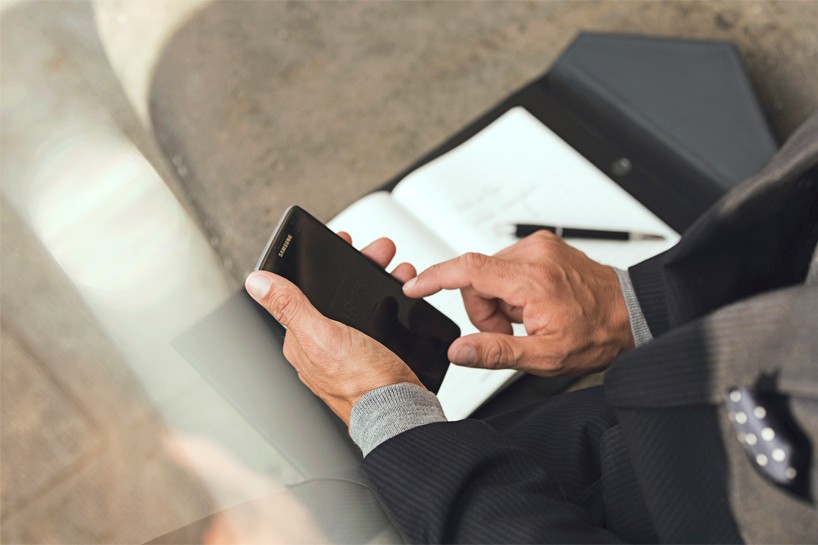 if disconnected to the smart device, the product can store 100 pages of work
designboom (DB): for a product like this, who came up with the initial idea behind it? the technology or the design team?
zaim kamal (ZK): it was a give and take of this actually. felix and his team, came to us to show the possibilities of what we can do with this new technology. then we set about designing it, so we thought about functionality, how to use it with both right and left hand, what are the right design answers for this technology? we were constantly going back to felix and asking if our designs were possible.
for example, the pen tip, it look simple but the design team created 30 different variations. I have this very specific idea of the tip, I said I need the tip to be further out from the pen as I change angles when I draw. then the engineer told us that we needed it to be at a certain distance in order to pull it out easily. this collaboration process lead to lots of iterations. it is all because we all wanted to achieve what was right and the best way to create the product.
we look at so many details and some people ask why, but I always say that if we do everything right, no one will congratulate us on the details. however, if they are not perfect, then everyone will find out and tell us. overall, the design team and felix's technology team help push and challenge each other to create better ideas and products.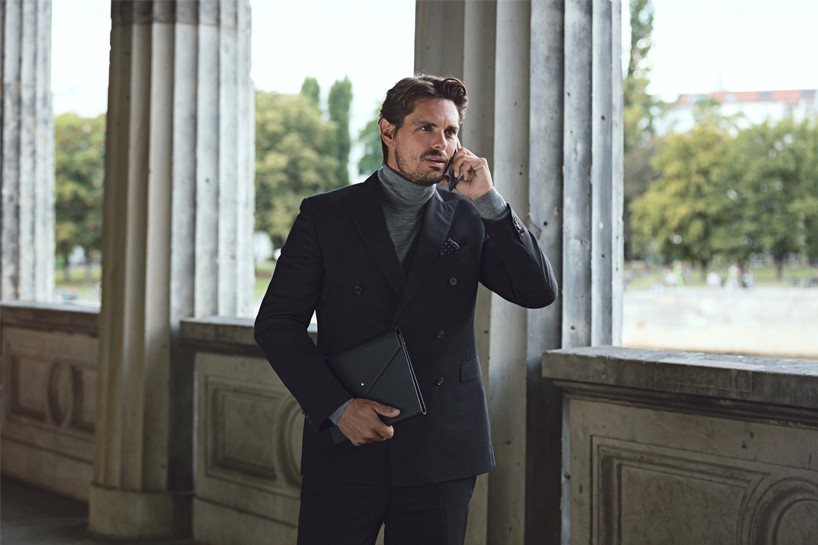 the 'augmented paper' displays montblanc's traditional innovation and style
DB: looking at the new product and the new technologies included in it, how are technological developments aiding and shaping montblanc's design philosophy and reach?
Dr. felix obschonka (FO): in our history, we have always been the pioneers and looking at where there are problems that need to be solved – this is in our DNA. I would say that if there is a need and if you feel that this kind of product (digital) is in our mandate, as the leader of fine writing, and then yes, we go into the digital direction. however, we are not going into the digital world just to show that we can. we have gone and are going there because that is what people expect from montblanc and we have to do this. we and our customers are very interested, anxious and excited about new technology, so we need to meet their requests.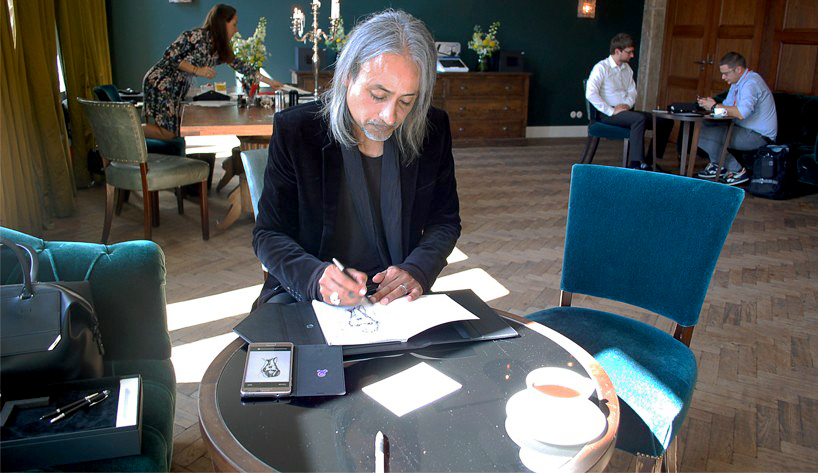 zaim gives a walk-through of sketching whilst using the links feature
image © designboom
DB: what do you consider to the some of the main challenges of developing and integrating new technologies with your products?
ZK: I think that once we were given the framework of the technology, it was relatively easy to design around it. I would say that there are never any problems, there are only challenges that can be solved. for me, design is about finding new solutions.
one example, when we normally do leather stitching, it goes all the way across the product, but we couldn't stitch across the power button on this. we didn't know how close we could stitch to it so we had to challenge our manufacturers to stitch right up to the edge. in the end, they had to take the machine's foot off to get right to the power button's edge. this was a challenge that we had to solve. the manufacturers, designers and engineers all relish these challenges because now we know it is actually possible and can be done next time.
FO: there was several challenges. whenever you start a new project, its design is always a challenge. to make a product truly beautiful, timeless and nice to use is a very difficult task. the technology how and where you integrate it and do it is a big issue. this biggest challenge is and was, to make the product as simple and easy to use as possible by scratching away and looking at details. by doing this, a nice solution, with a perfect look, was created.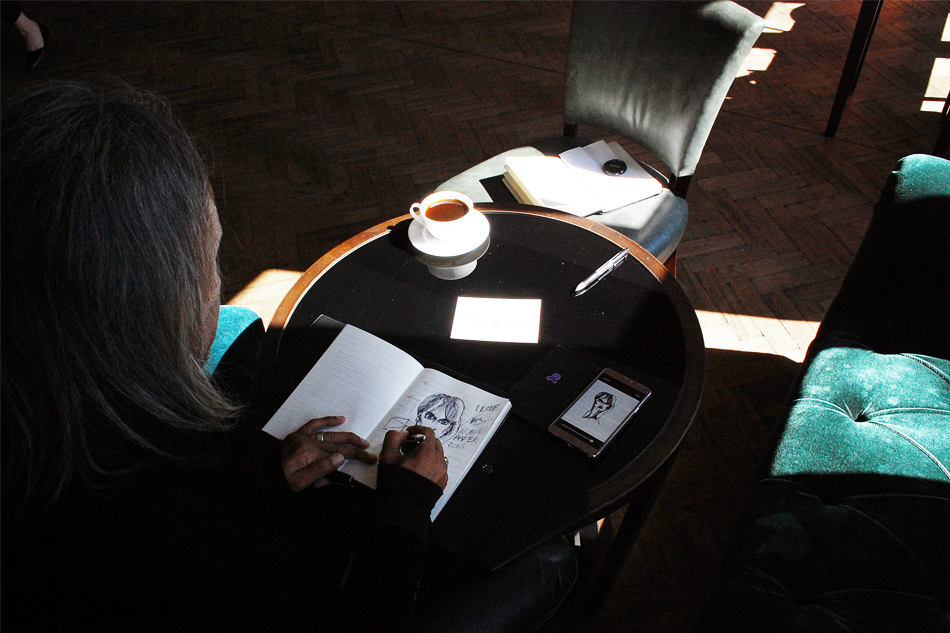 image © designboom
DB: how do you expect the audience to react and engage with the innovation?
FO: traditionally, I would say, we try to make things very simple and easy to understand. we are not just putting in all the technology we could do, as we need it to have a very intuitive user experience. as well, we didn't want to overwhelm our customers and make them worry about what to do with our product and their features. usually, it is a small step of technology that is surrounded by good design. people react very positively to this because its something that everyone wants from a luxury brand.
ZK: I think the best thing about our products and specially this one, is when people come to me and say that this has really enhanced the way they work, the way they draw, the way they write. this product (augmented paper) will get this exact response because it allows users to focus on what they do, be it writing or drawing. it has given them a tool that purely enhances the functionality of tasks.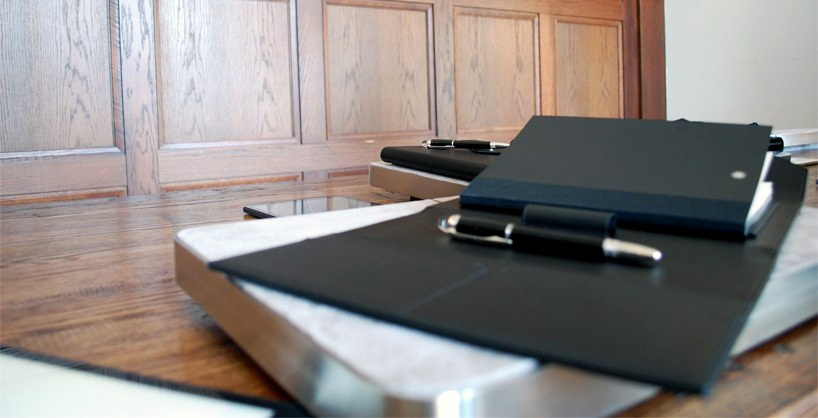 the product features a specially designed 'starwalker' pen
image © designboom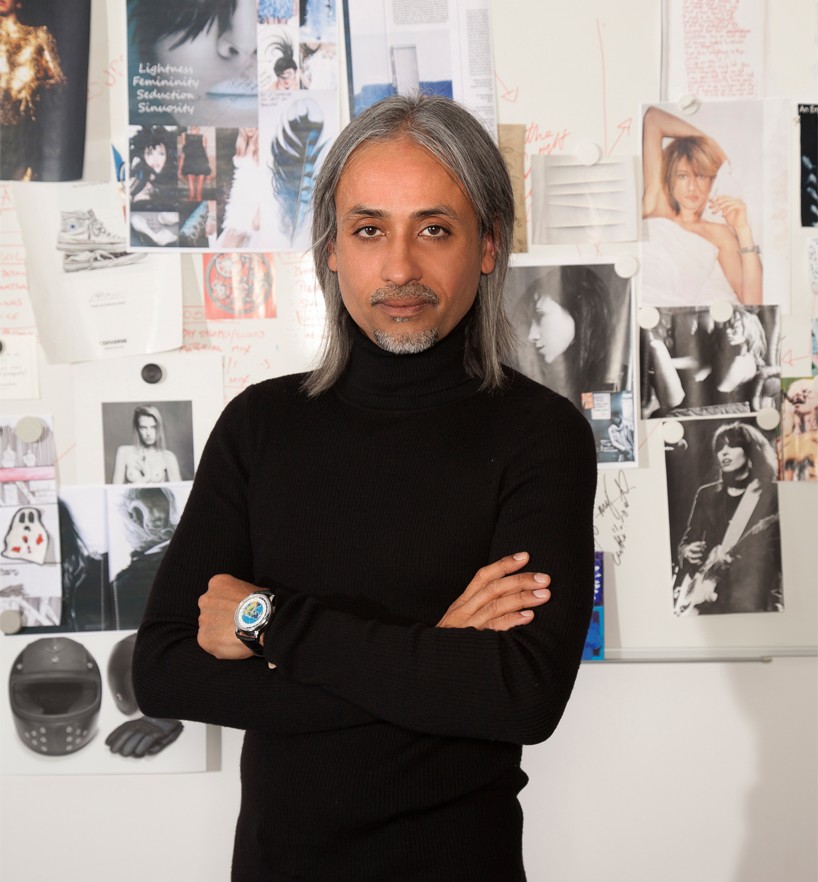 creative director, zaim kamal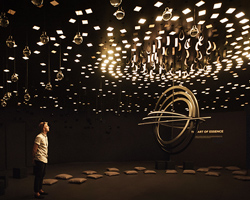 sep 12, 2016
sep 12, 2016
sep 11, 2016
sep 11, 2016
sep 10, 2016
sep 10, 2016
sep 09, 2016
sep 09, 2016
sep 09, 2016
sep 09, 2016
sep 09, 2016
sep 09, 2016
oct 16, 2018
oct 16, 2018
sep 10, 2018
sep 10, 2018
may 21, 2017
may 21, 2017
may 09, 2017
may 09, 2017
apr 11, 2017
apr 11, 2017
nov 11, 2016
nov 11, 2016
a diverse digital database that acts as a valuable guide in gaining insight and information about a product directly from the manufacturer, and serves as a rich reference point in developing a project or scheme.