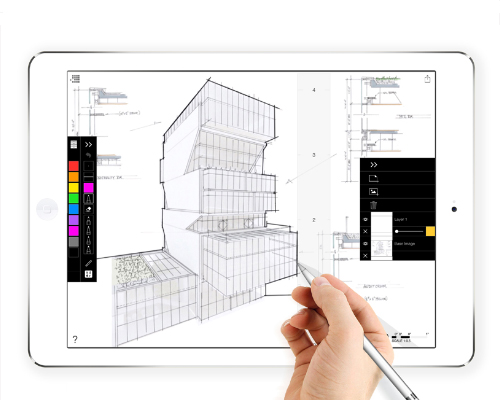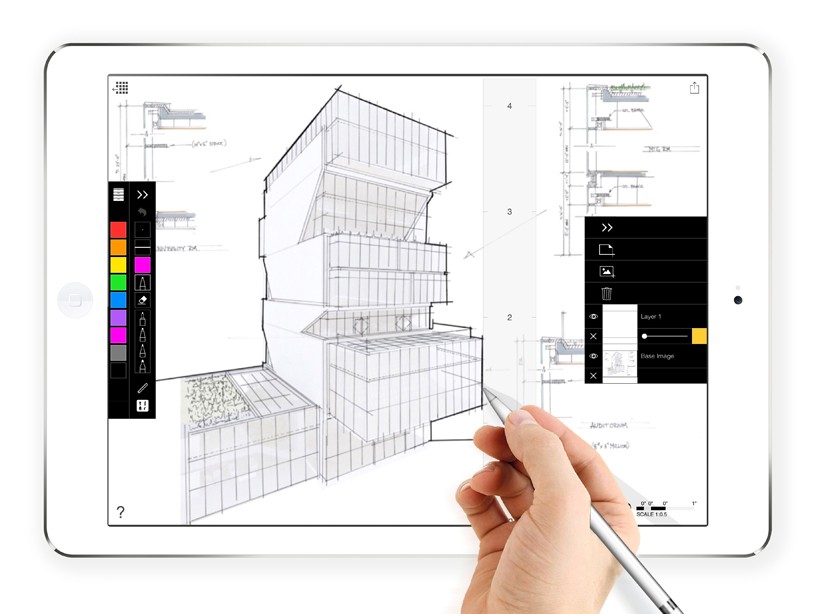 nov 11, 2015
morpholio launches two powerful design tools for apple's latest iPad pro and pencil
morpholio launches two powerful design tools for apple's latest iPad pro and pencil
image courtesy of sean gallagher, diller scofidio + renfro
to date, the majority of serious design software has been developed for the desktop. screen real estate, stylus precision, and horsepower were missing in mobile devices, but will finally be delivered to architects and other design professionals with apple's release of the 'iPad pro' and 'pencil'. accompanied by the launch of the larger tablet and digital sketching tool, morpholio has created two apps to maximize both the screen space and computing power – the 'trace pro' and 'board pro'.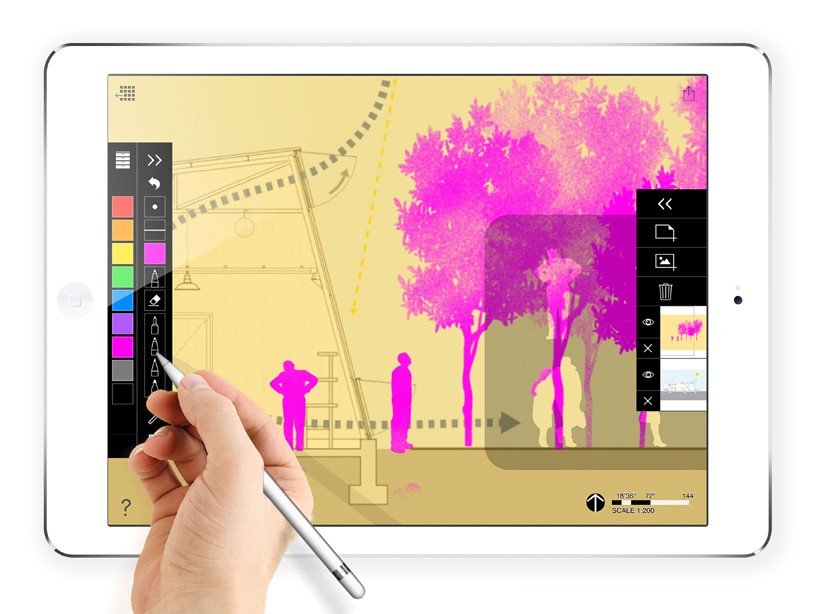 the app offers a pro stencils 
image courtesy of workac
trace pro
the 'trace pro' delivers simplicity, fluidity, and delight of the architect's iconic trace paper sketch combined with the intelligence, flexibility, and scaling of CAD. it is a timeless design tool re-imagined to fuse the creative benefits of analog behavior with the power of digital magic. 'software should mirror the gestures, intuition, and behavior of the creative,' explains toru hasegawa, morpholio co-creator. 'trace pro seeks to amplify it, and in doing so, make it as smart and elastic as possible.' 
video courtesy of morpholio
it enables zooming from a city, into a house, into a room, into a table–in seconds. export entire drawing sets to clients in one tap. control layers anywhere on any drawing at the same time. 'trace pro' will drastically change how creatives work: fluidly between media, and across devices – mobile and desktop together.

it can handle multiple drawings 
image courtesy of javier galindo, JGCH
'trace pro' is the drawing software for ideation, that optimizes the relationship between designers and devices, making creative work more productive and more meaningful. it is not only a new way of working it is part of the latest renaissance in drawing, imagining the heart of the designer merged with the brain of a computer.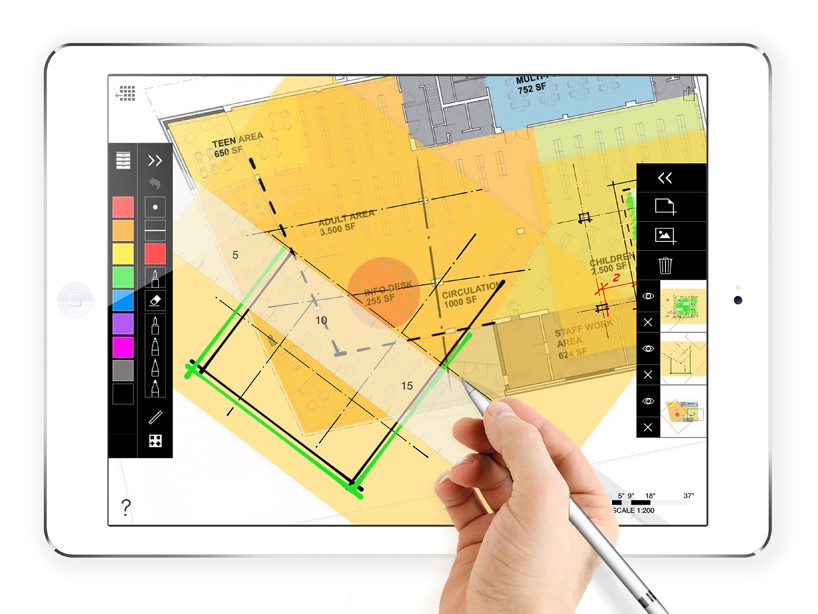 creatives can draw in layers 
image courtesy of workac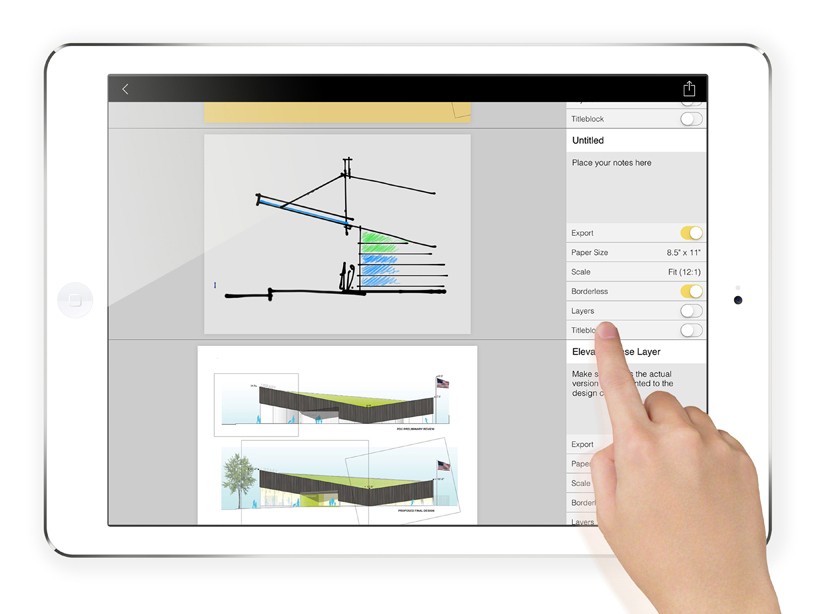 the breakout mode
image courtesy of workac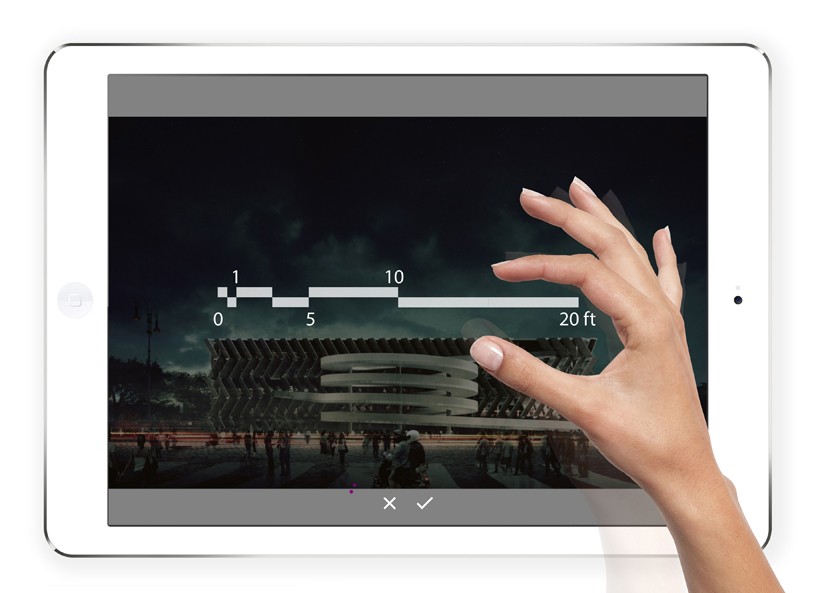 the app can set scales to any drawings 
image courtesy of javier galindo, JGCH
board pro
the 'board pro' brings skill and pleasure of the designer's presentation board with the intelligence, flexibility, and curation of pinterest. it is a design tool re-imagined to combine the creative benefits of working by hand with the detail of digital accuracy. from the comfort of a sofa or while moving through a showroom, users can capture incredible products, sketch details or notes, and beautifully convey a space or concept. 'board pro' fights back against the overwhelming digital library with a carefully curated gallery searchable by color, company, and product type. to achieve this, morpholio collaborated with the biggest and brightest names in interior design to feature over 1000 classic, fresh and cutting edge products.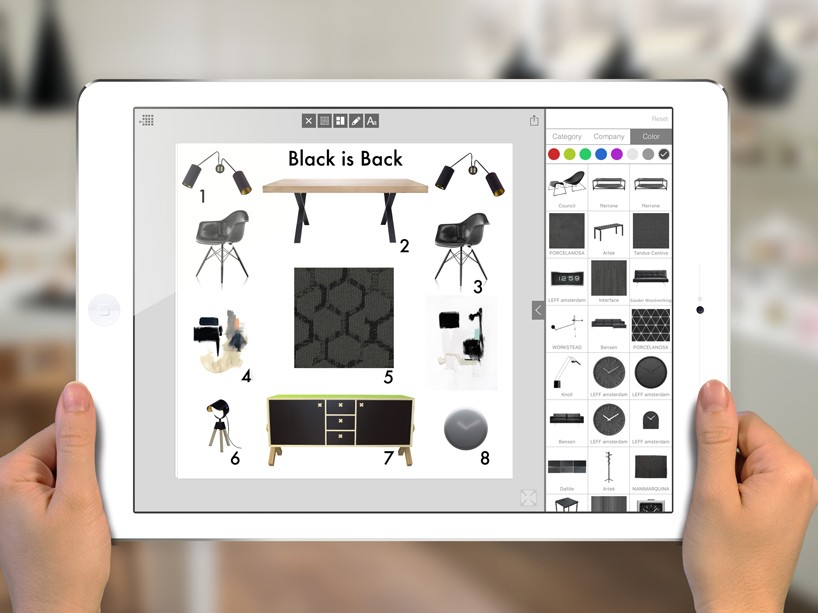 the side panel offers 1000 of classic pieces
image courtesy of morpholio
technology's promise was always to make life easier and smarter and these tools are delivering in a big way for designers. the majority of interior designers are sole practitioners or boutique firms, and they need tools that save valuable time, provide access to great sources, can be easily edited, and allow them to produce from anywhere with ease. 'board pro' was created by designers for a world of design enthusiasts.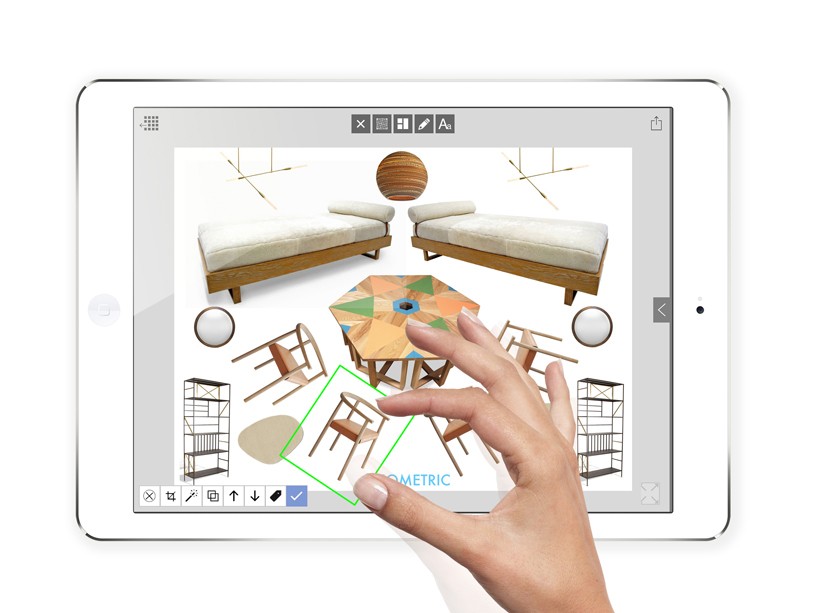 add different designs to one simple board
image courtesy of morpholio
video courtesy of morpholio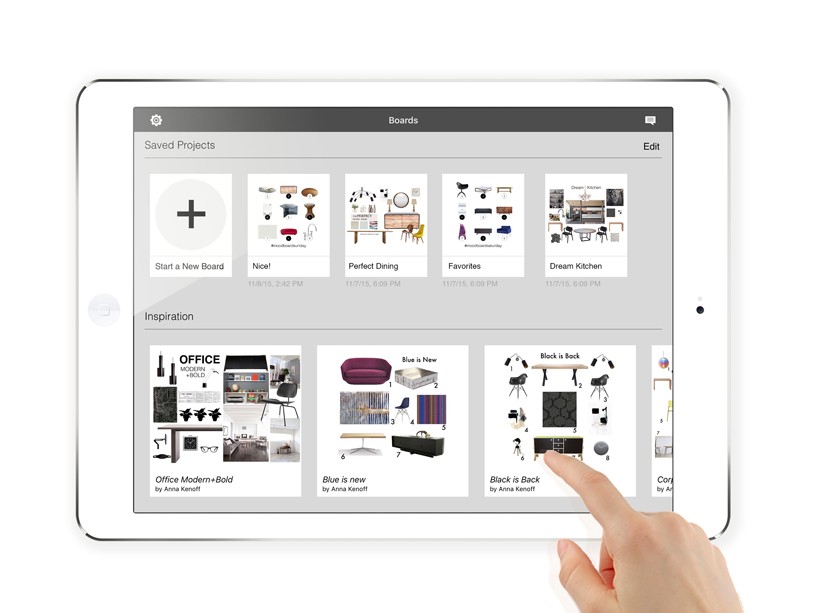 save a variety of boards
image courtesy of morpholio 
apps
(107 articles)
sep 07, 2016
sep 07, 2016
sep 06, 2016
sep 06, 2016
aug 29, 2016
aug 29, 2016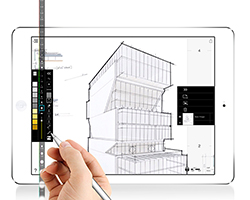 mar 22, 2016
mar 22, 2016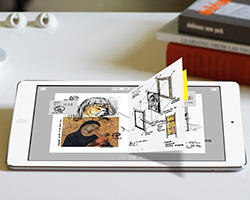 aug 04, 2015
aug 04, 2015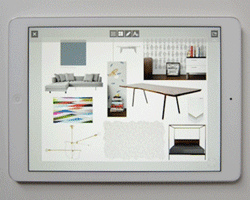 aug 18, 2014
aug 18, 2014