japanese lifestyle retailer MUJI, and finnish autonomous driving company sensible 4, have launched the first driverless bus for all weather conditions. titled 'GACHA', and previously announced on designboom here, the self-driving shuttle bus has been presented in helsinki with a view to begin public-facing operations as soon as this april. GACHA will begin operating for the general public in the city of espoo in april 2019, before rolling out to hämeenlinna, vantaa, and helsinki later in the year.
UPDATE 11/7/2019: 'GACHA' self-driving bus has been awarded the 2019 GOOD DESIGN gold award, which is evaluated for the quality of effort in providing solutions for social issues, or the potential for future development. see the jury's evaluation below —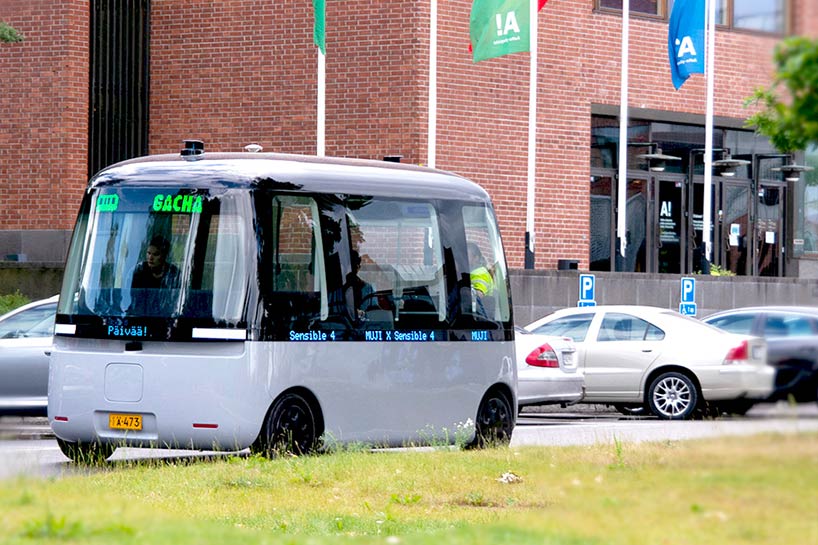 the GACHA early pilot program started on june 27, 2019 in espoo city, finland
'self-driving buses are being experimented all over the world at the moment', the GOOD DESIGN award 2019 jury evaluation states. 'the design could easily become rather inorganic and mechanical for its main function to transport humans and goods. this is definitely not the case with gacha. it well incorporates the MUJI brand's signature minimalistic look and comfortable construction into mobility design. we were impressed with the fact that, instead of merely providing a means of transportation, it offers a community space in which locals can go from one place to another while interacting with others in the lounge-type seating.'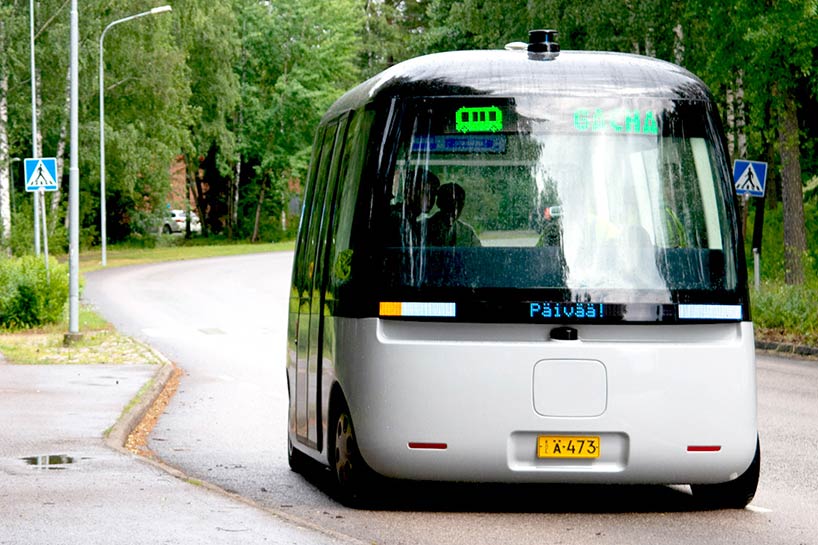 while sensible 4 provided the technology for the 4.5-meter-long vehicle, including positioning, navigation, and obstacle detection, MUJI has provided the vehicle's design, developing the functional aesthetic and user experience. the team aims for the fleets to operate as a part of the cities' existing transportation systems in 2021, with a long-term objective of establishing partnerships with other cities globally.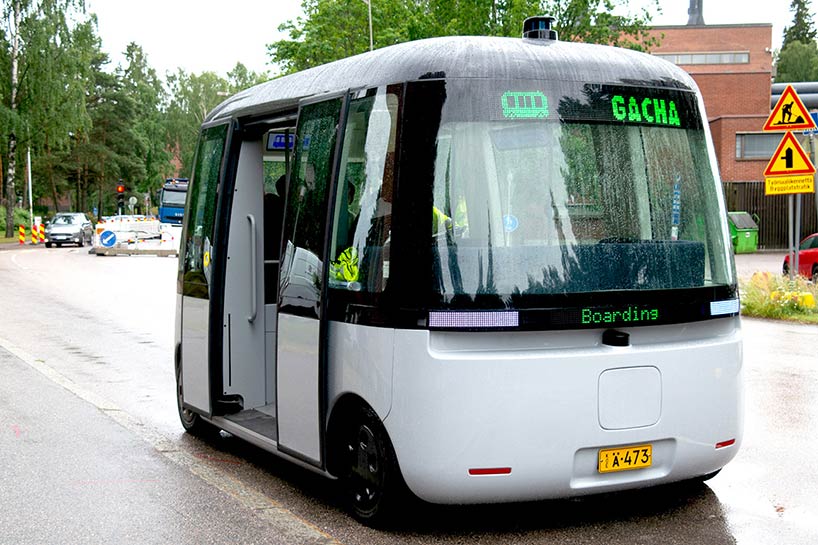 aside from its all-weather capabilities, the design also has no front or rear. the interior seating — accommodating ten in addition to six standing passengers — follows the soft rounded square shape of the vehicle, creating more space for passengers, while the LED light belt serves as both headlights and an external communication screen. MUJI and sensible 4 say that the inspiration for the design came from a toy capsule, a universal shape that 'embodies joy and excitement, bringing peace and happiness to those who encounter it.'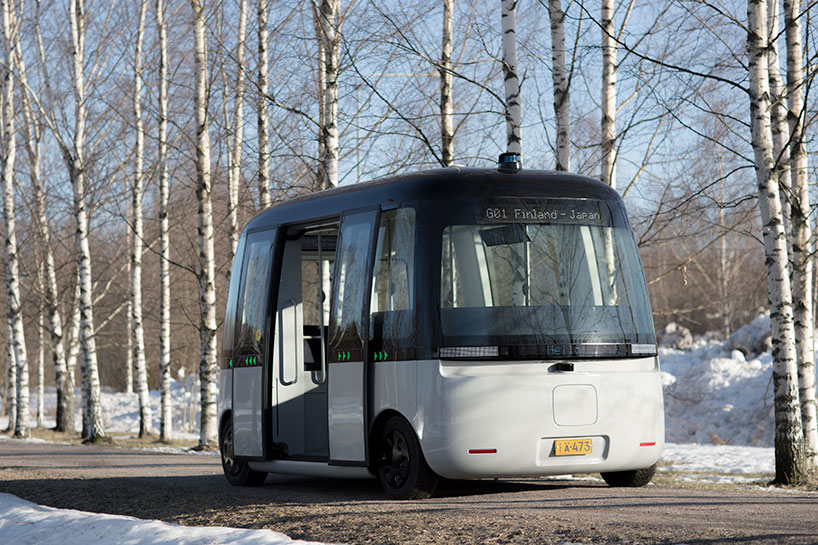 image by justus hirvi/bonzu + MUJI
'the GACHA development got started when sensible 4 team, working back then with the first generation of robot buses, noticed that they just don't perform at all even in light rain, not to mention the typical winter conditions in finland,' says harri santamala, CEO of sensible 4. 'completely autonomous self-driving technology is not here yet. most self-driving cars can operate only in ideal weather conditions and well-marked roads. this is what sensible 4 has managed to change through repeated tests in the harsh winter conditions of the finnish lapland.' see designboom's previous coverage of the project here.

image by justus hirvi/bonzu + MUJI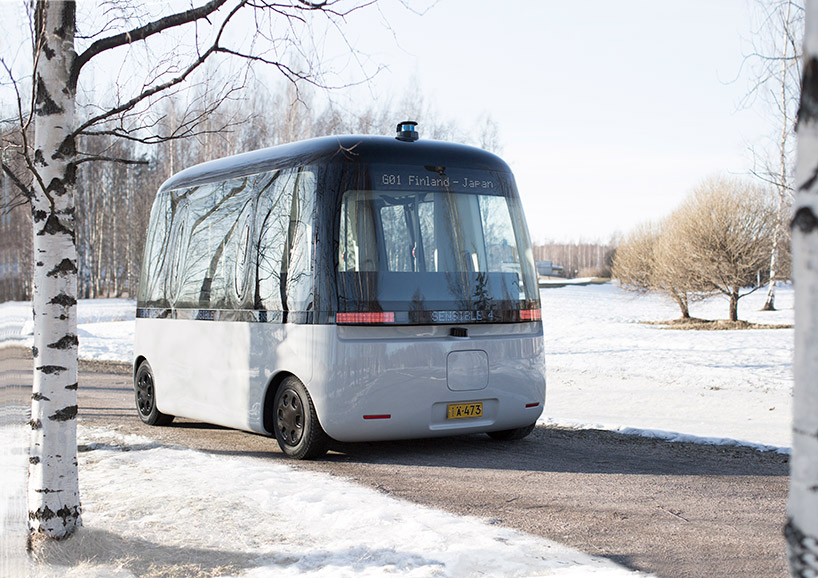 image by justus hirvi/bonzu + MUJI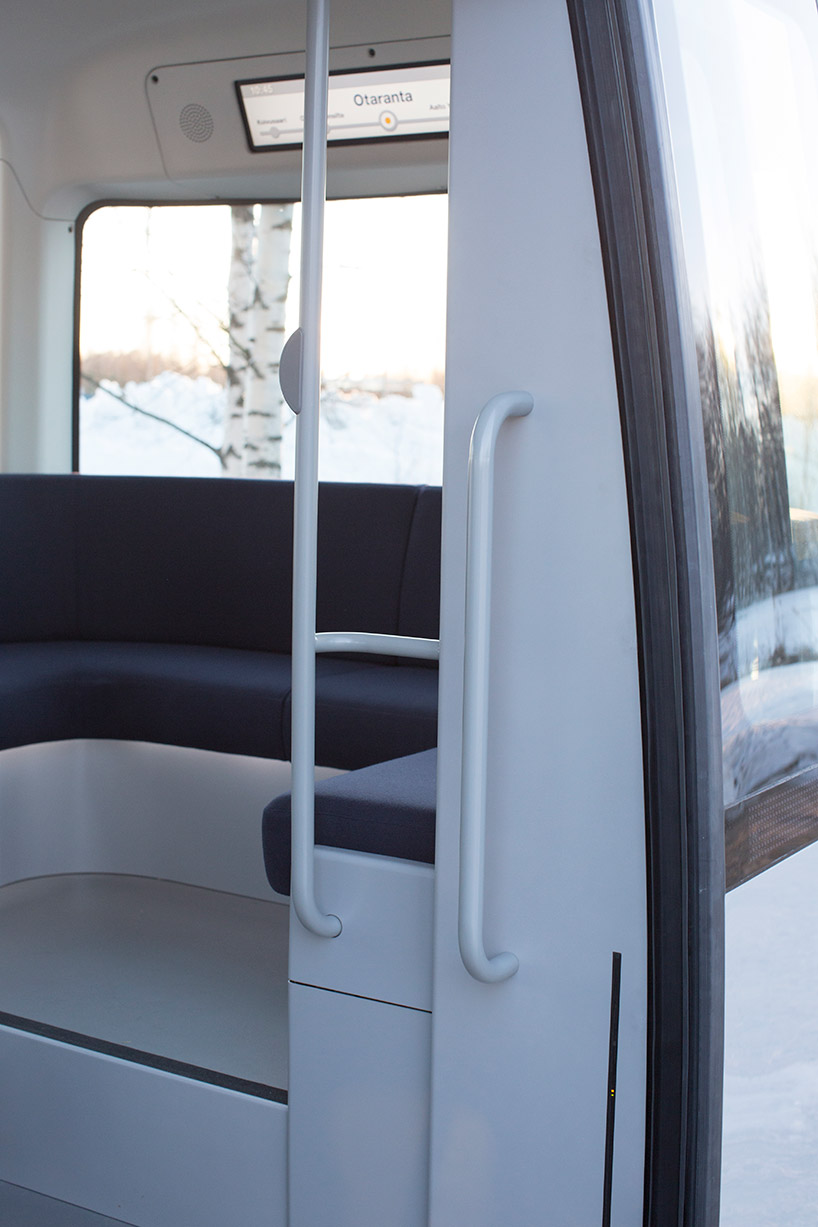 image by justus hirvi/bonzu + MUJI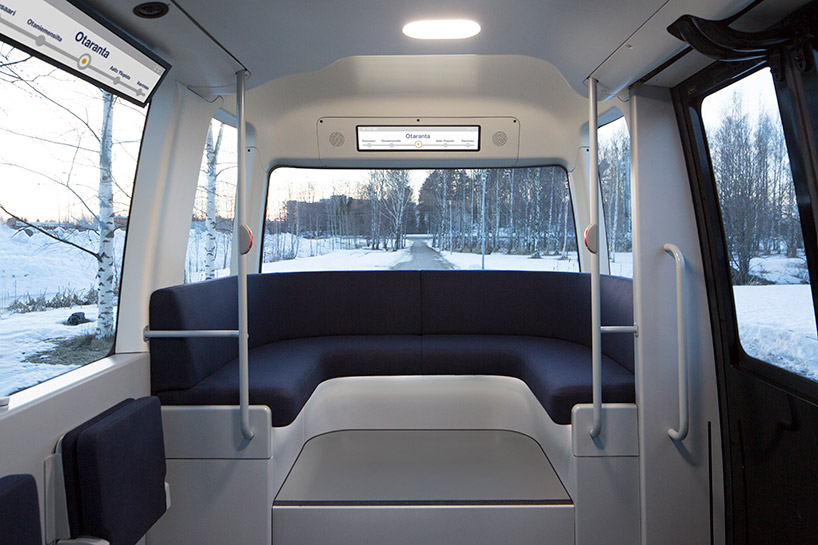 image by justus hirvi/bonzu + MUJI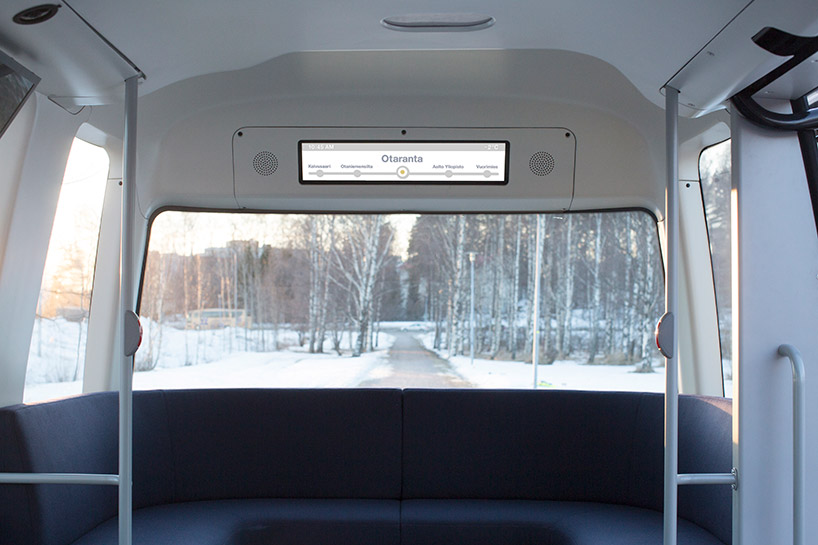 image by justus hirvi/bonzu + MUJI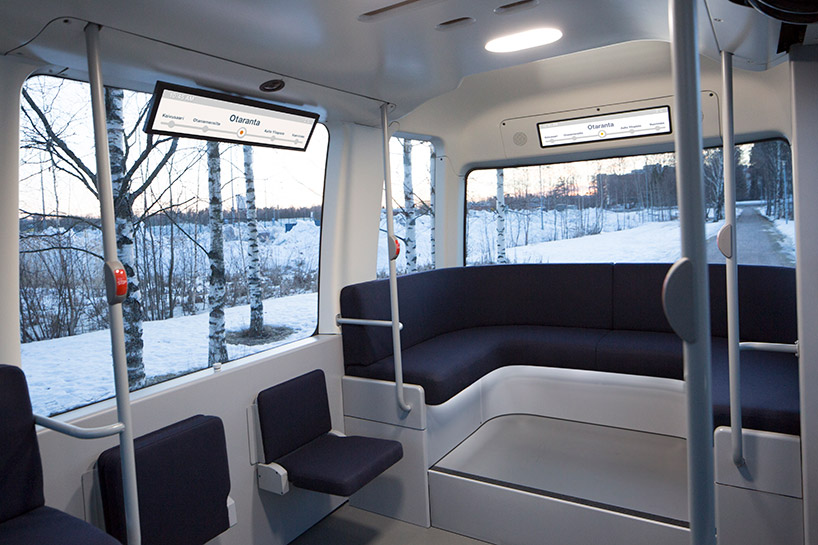 image by justus hirvi/bonzu + MUJI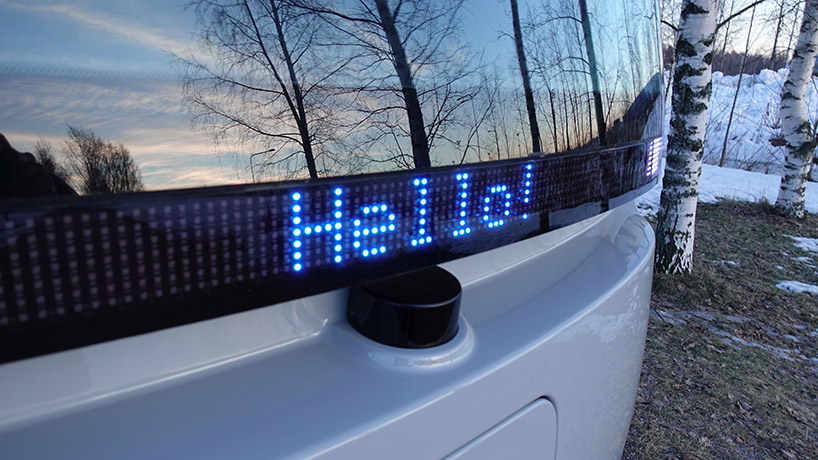 image by justus hirvi/bonzu + MUJI
project info:
design: MUJI and sensible 4
max speed: 40 km/h autonomous (25 mph)
powertrain: 4WD electric
range: 100+ km (62 miles)
dimensions (l*w*h): 4.5 * 2.4 * 2.8 m (14.75 * 7.87 * 9.18)
capacity: 10 seats, 6 standing
features: fast charging with wireless charging as an option; easy access for people with limited mobility; exterior displays around the vehicle for vehicle intention communication

the GOOD DESIGN award was founded in 1957 by the japanese ministry of international trade and industry and is hosted by the japan institute for design promotion. the 'g mark' emblem reflects comprehensive design values and principles that aim to enrich lives, industries and society.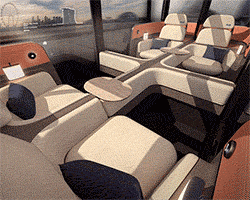 mar 13, 2020
mar 13, 2020
feb 19, 2020
feb 19, 2020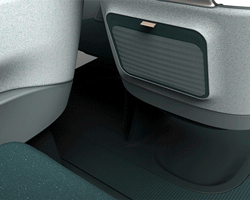 jan 27, 2020
jan 27, 2020
jan 08, 2020
jan 08, 2020
jan 07, 2020
jan 07, 2020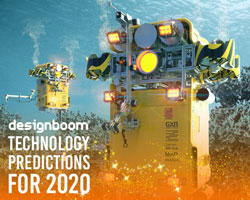 dec 30, 2019
dec 30, 2019
nov 15, 2019
nov 15, 2019
nov 12, 2019
nov 12, 2019
nov 10, 2019
nov 10, 2019
nov 15, 2019
nov 15, 2019
nov 12, 2019
nov 12, 2019
nov 10, 2019
nov 10, 2019
MUJI
(20 articles)
jan 12, 2020
jan 12, 2020
mar 26, 2019
mar 26, 2019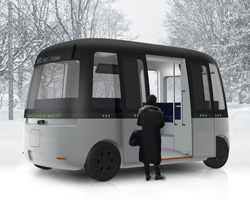 nov 01, 2018
nov 01, 2018
a diverse digital database that acts as a valuable guide in gaining insight and information about a product directly from the manufacturer, and serves as a rich reference point in developing a project or scheme.