NASA is constructing a piloted X-plane, designed from scratch to fly faster than sound with the latest in quiet supersonic technologies. the mission – known as the low-boom flight demonstrator – will be to demonstrate the ability to fly supersonic, yet generate quiet sonic booms.
NASA say the plane will provide crucial data that could enable commercial supersonic passenger air travel over land. currently, regulations based on aircraft speed ban supersonic flight over land. NASA hopes this mission will demonstrate how effective the quiet supersonic technology is in terms of public acceptance by flying over a handful of U.S. cities, which have yet to be selected.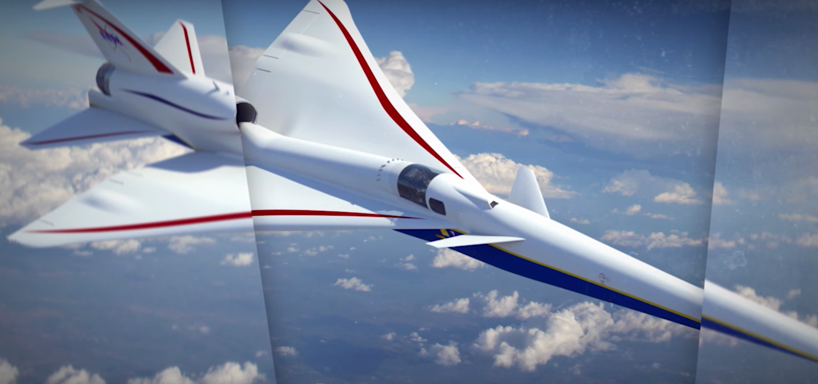 image courtesy of NASA
the uniquely-shaped hull in the X-plane's design is the reason for its quiet sonic boom. this particular definition generates supersonic shockwaves, sending them away from the aircraft in a way that prevents them from clashing to form louder booms. unlike a conventional aircraft design which coalesce as they expand away from the airplane's nose and tail, the much weaker shockwaves reach the ground still separated. according to NASA these will be heard as a 'quick series of soft thumps…if anyone standing outside notices them at all.'
lockheed martin, an aeronautics company based in california, will build the X-plane and is set to be compelted by 2021 before embarking on two phases of testing. the design research speed of the x-plane at a cruising altitude of 55,000 feet is mach 1.42, or 940 mph. its top speed will be mach 1.5, or 990 mph. the jet will be propelled by a single general electric f414 engine, the powerplant used by f/a-18e/f fighters.
data is targeted for completion by 2025 when it will be delivered to the federal aviation administration (FAA) and the international civil aviation organization (ICAO). hopefully, these bodies will use the information to develop and adopt new rules based on perceived sound levels to allow commercial supersonic flight over land.
'it is super exciting to be back designing and flying X-planes at this scale,' said jaiwon shin, NASA's associate administrator for aeronautics. 'our long tradition of solving the technical barriers of supersonic flight to benefit everyone continues.'
may 28, 2020
may 28, 2020
may 17, 2020
may 17, 2020
may 11, 2020
may 11, 2020
may 07, 2020
may 07, 2020
apr 27, 2020
apr 27, 2020
apr 01, 2020
apr 01, 2020
NASA
(118 articles)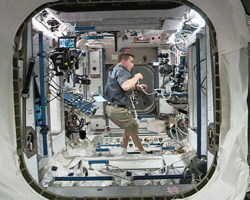 may 31, 2020
may 31, 2020
may 30, 2020
may 30, 2020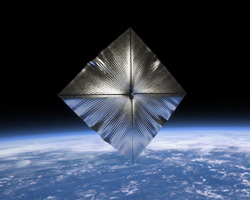 apr 29, 2020
apr 29, 2020
a diverse digital database that acts as a valuable guide in gaining insight and information about a product directly from the manufacturer, and serves as a rich reference point in developing a project or scheme.