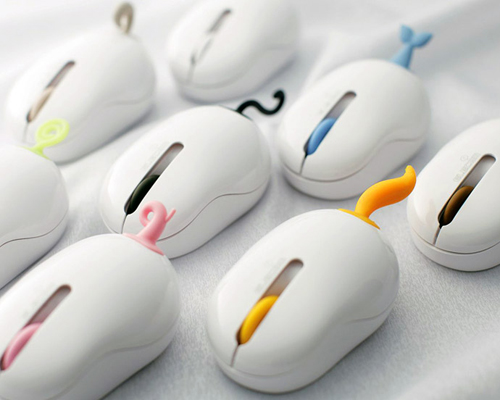 jul 12, 2011
nendo + elecom: oppopet mouse
the 'pig' model of the 'oppopet' wireless mouse designed by nendo for elecom
the 'oppopet' ('oppo pet') series of wireless computer mouses, produced by elecom in collaboration with nendo (canada-born, tokyo-based designer oki sato) feature a USB receiver shaped like an animal tail, making the device appear like a small pet. announced last year, the series has just been released in japan.
'oppopet' requires no driver, and can be used by simply connecting the USB tail to a laptop or computer. equipped with an on-off switch, the 2.4GHz, 3-button optical mouse weighs 55 grams and runs on a single AAA battery. it is produced in models including a fox, dog, dolphin, cat, pig, squirrel, chameleon, and rabbit.
the tail doubles as the device's USB wireless receiver
view of receiver
the 'oppopet' models include a fox, dog, dolphin, cat, pig, squirrel, chameleon, and rabbit
'oppopet cat'
'oppopet dog'
'oppopet chameleon'
'oppopet dolphin'
'oppopet rabbit'
via akihabara
—
design-aerobics 2011: TECH GADGETS course september 15 – november 15, 2011 as more and more technological objects find their way into everyday life designboom will hold an online design course on the theme of 'tech-gadgets'. we'll look at the most significant designs yet and ponder what might be around the corner. to see a lesson sample and information on how to enroll click here.
nendo
(213 articles)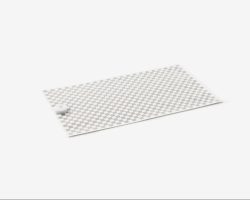 aug 27, 2017
aug 27, 2017
jun 16, 2017
jun 16, 2017
jun 08, 2017
jun 08, 2017