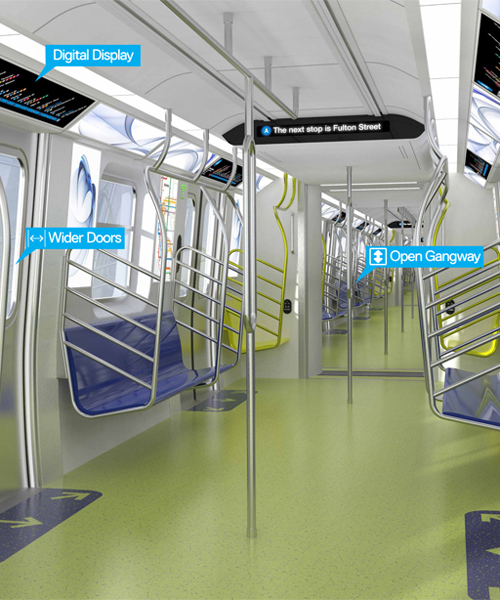 jul 21, 2016
new york subway redesign includes open car end carriages with WiFi + USB chargers
new york subway redesign includes open car end carriages with WiFi + USB chargers
the metropolitan transit authority and the governor of new york, andrew m. cuomo, have unveiled plans to amplify the city's subway system. the overhaul seeks to bring forth 1,025 new subway cars that will include vital enhancements to the exteriors and interiors of their regular carriages, such as: wider doors, and up to 750 open ended cars that will reduce wait times and increase capacity; as well as the implementation of new design standards for subway stations.
the re-imagined and improved subway cars have been established after reviewing the best practices of a number of major metropolitan areas around the globe. the following key elements have been identified for the new york system:
open car end design: the MTA anticipates that out of 1,025 new cars, up to 750 will feature an open car end design that will replace the door between carriages with an accordion-like connector in order to create longer, open spaces. this will allow for greater passenger flow and increase commuter capacity in the process. these types of cars have become an international standard: in london 31 percent of cars will be open car end by the end of the year; in paris the figure climbs to 37 percent; and in toronto to 56 percent.
wider doors: the door width of the new cars will be expanded from the current MTA standard of 50 inches to 58 inches. wider subway doors can reduce delays by allowing customers to enter and exit more quickly, and have become an international standard. according to a computer simulation of passenger flow conducted on behalf of the MTA, in crowded scenarios wider doors can reduce a train's 'dwell time' in the station by 32 percent.
customer amenities and security: the interiors of the new carriages will host a range of new amenities, including: WiFi, USB chargers, full color digital customer information displays, digital advertisements, illuminated door opening alerts and security cameras to promote passenger safety.
exterior features: design elements for the exterior of the new subway cars include a new blue front with large windows, LED headlights, and a blue stripe with gold accents along the sides.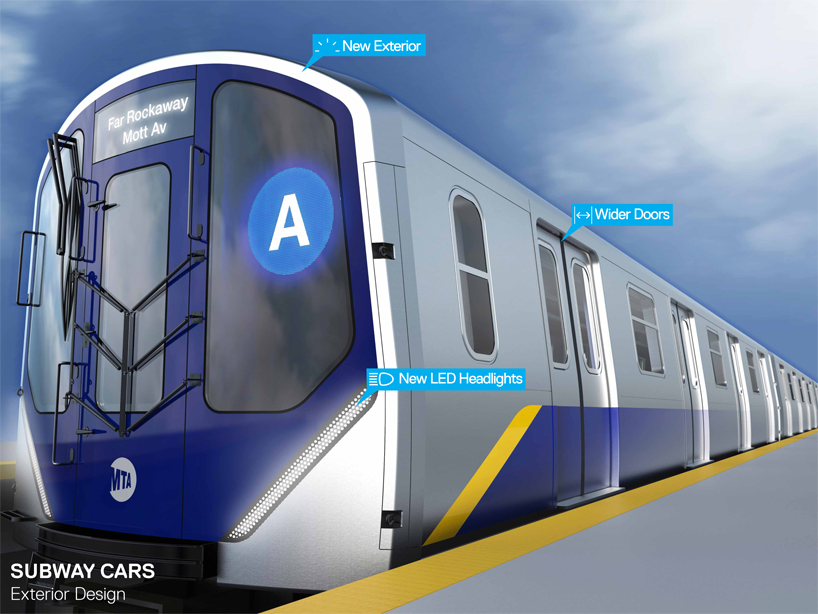 along with the announcement of new subway cars, the development also see improved schemes and features for subway stations. thirty-one stations from across the city's five boroughs will undergo extensive renovations (with component and renewal work at more than 170 others) that will build upon a larger campaign that is set to heighten customer experience. the major elements that will be integrated will encompass:
– enhanced LED lighting throughout all stations;
– improved signage to make it easier for customers to navigate stations, including digital, real-time updates on on-time performance at subway entrances, before customers even enter the station; and
– inclusion of amenities, such as count down clocks, improved cellular connectivity, furniture with integrated charging stations, Wi-Fi and new contemporary art.
the renovations will also consider the architectural legacy of each space, and remain sensitive to the historical elements of the selected stations.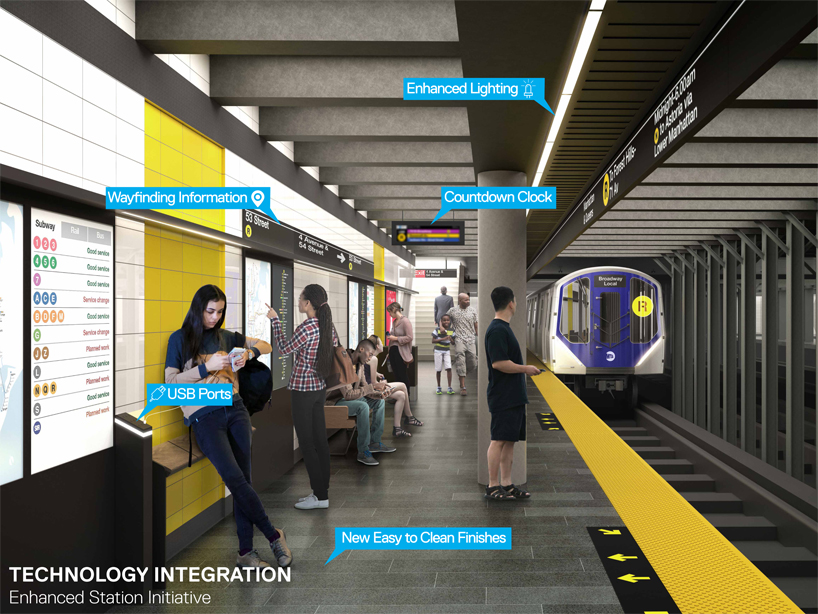 the MTA worked with world-renowned design consultants who specialize in train and transit facilities in the realization of the plan. antenna design, and engineering consultant, CH2M, have created the new subway car design; while grimshaw architects and arup have spearheaded the stations' initiative.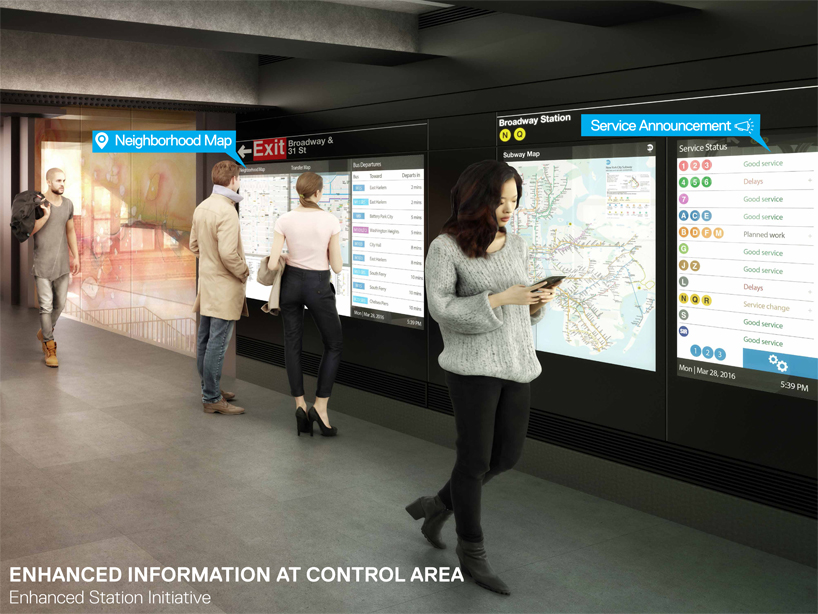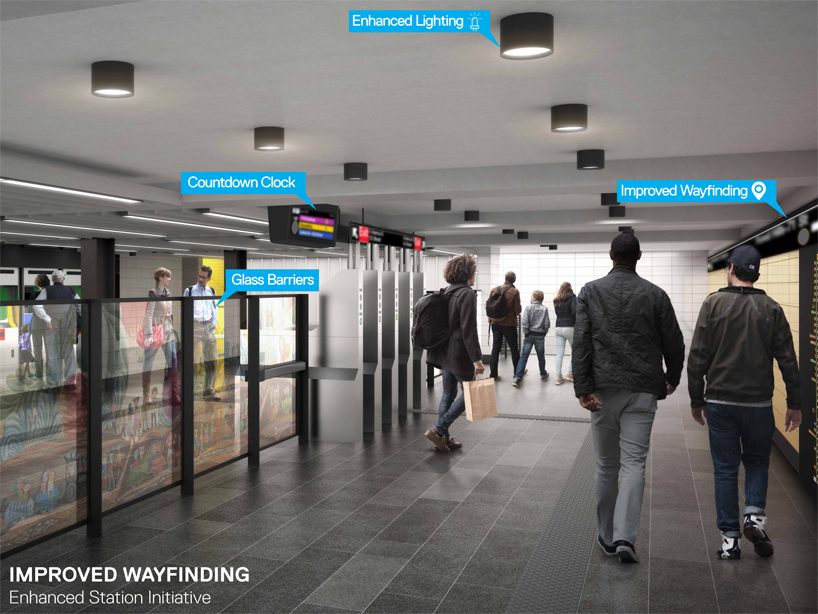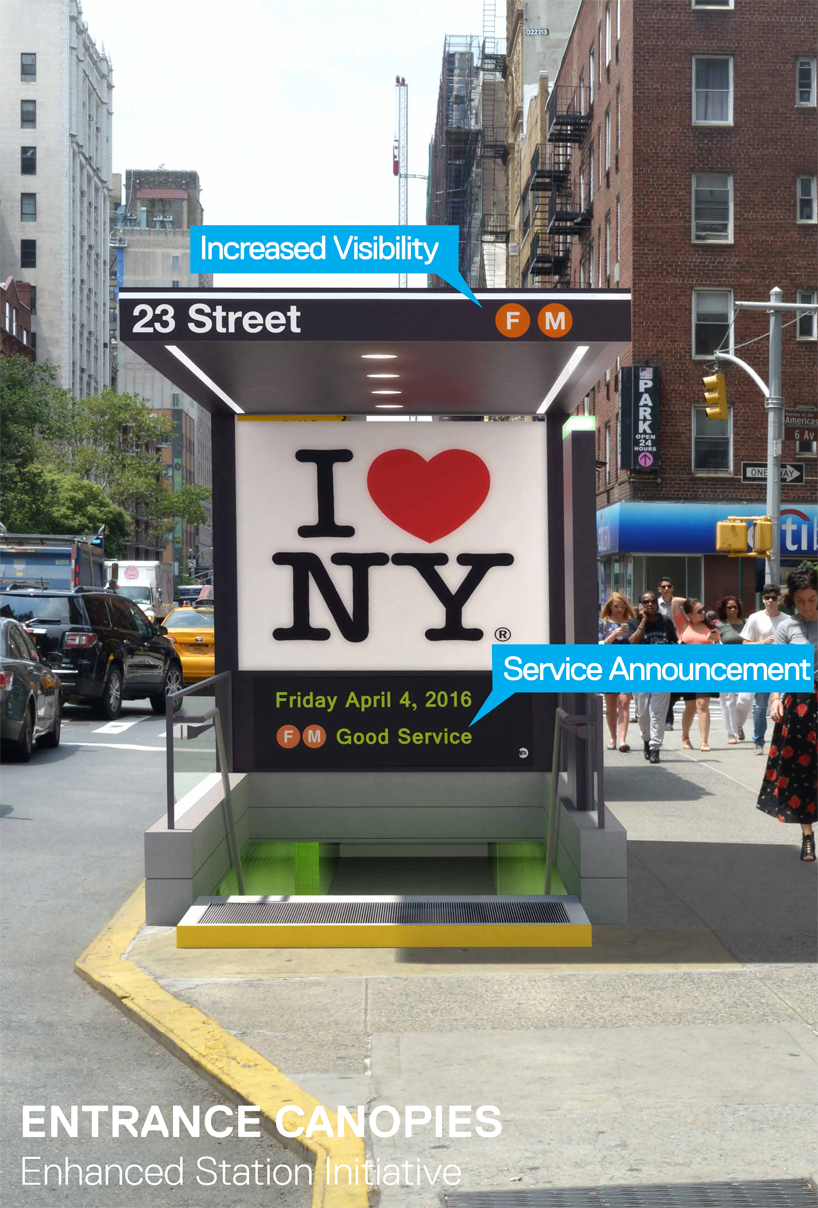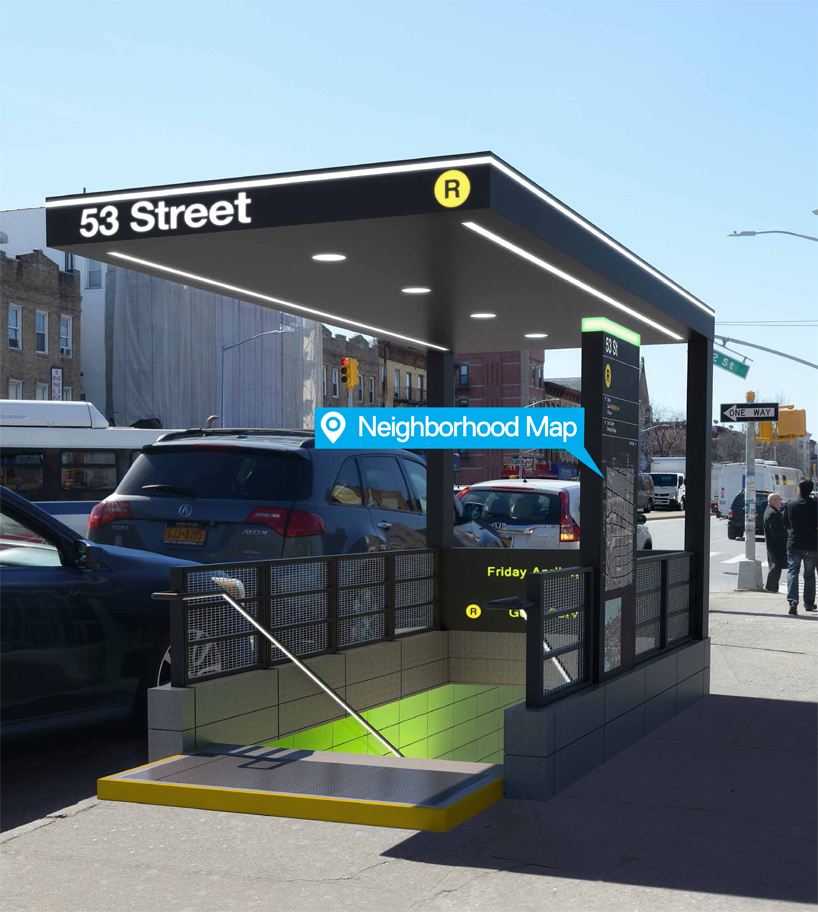 governor andrew m. cuomo unveiling detailed plans to enhance the new york subway
video courtesy of NYGovCuomo
Save
Save
Save
Save
Save
Save
Save
Save
Save
Save
Save
Save
Save
Save
Save
Save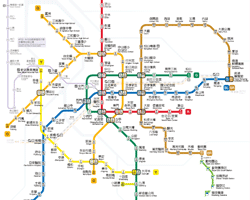 mar 04, 2020
mar 04, 2020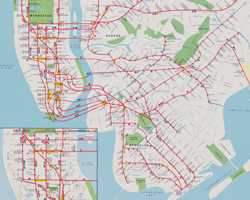 feb 26, 2020
feb 26, 2020
feb 26, 2019
feb 26, 2019
jan 02, 2019
jan 02, 2019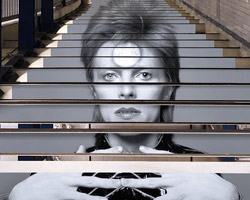 apr 24, 2018
apr 24, 2018
jul 17, 2017
jul 17, 2017
a diverse digital database that acts as a valuable guide in gaining insight and information about a product directly from the manufacturer, and serves as a rich reference point in developing a project or scheme.