jun 08, 2012
next nature
the 'next nature' book investigates the changing face of the natural world– and of ourselves– as a result of human interaction
author: koert van mensvoort and hendrik-jan grievink contributors: bruce sterline, kevin kelly, rachel armstrong, tracy metz, bas haring, peter lunenfeld, caroline nevejan, berry eggen, jose de mul, zach zorich, ties van de werff, maartje somers publisher: ACTAR language: english year: 2011 size: 17 x 24 cm, 6.7 x 9.4 inches , 472 pages ISBN: 978-84-92861-53-8 http://www.actar.es/
_____________________________________________________________________
designboom rating:
_____________________________________________________________________
'today the human impact on our planet can hardly be underestimated. climate change, population explosion, genetic manipulation, digital networks, plastics islands floating in the oceans: 'we were here' echoes all over. although many people have tried to improve our relationship with nature, only few have asked the elementary question, 'what is nature?'
this book will radically shift your notion of nature. it shows how our image of nature as static, balanced, and harmonic, is itself one of the most successful products of our time, and needs to be reconsidered. where technology and nature are traditionally seen as opposed, they now appear to merge or even trade places.
we must no longer see ourselves as the anti-natural species that merely threatens and eliminates nature, but rather as catalysts of evolution. with our urge to design our environment, we cause the rising of a next nature which is unpredictable as ever. nature changes along with us!'
– the 'next nature' book
this photographic compilation investigates the aesthetics of information
content
'technology has domesticated us. as fast as we remake our tools, we remake ourselves. we are co-evolving with our technology, so that we have become deeply co-dependent on it.'
containing short essays, photographic investigations, and 'infotizement' ads, 'next nature' offers specific advice towards designers in navigating the new world that technology opens, and reflects on the past, present, and future of humans as a creative species. along the way, readers will discover some already existing technology that might surprise them: sliceable rolls of egg in chinese supermarkets, 3D printers that generate human blood vessels, houses created from the careful growing of tree roots.
the authors are both directors of next nature, a netherlands-based concept lab associated with the eindhoven university of technology. the studio investigates methodologies of design in a technologically mediated world and showcases next-generation products in its 'nano supermarket'.
'rayfish footwear', one of the 'infotizement' fictional ads in the book, has recently caused controversy online; read more about the company's claims to breed genetically engineered custom-patterned stingrays
the book's bold and highly visual format makes browsing easy, with images scattered throughout the book suggesting questions for further departure. short photo essays document biomimicry marketing strategies, suggest guidelines for contemporary product designers, and showcase the evolution of online gaming. hitting upon a subject of particular interest, readers can delve further into insightful, cohesive essays, some of which survey the historical foundation behind psychological or social phenomenon, and others of which critically investigate the concepts we use to define and understand our modern-day world.
in illustrated short essays, 'next nature' provides a historical context to present-day innovation
'we consume illusions': we used to be able to identify food by its colour, feel, and smell. our meals needed no packaging. now, even bananas come branded and wrapped in cellophane. many marketing claims are just as artificial– wholesome, all-natural, farm-fresh. if it's true that we eat with our eyes first, then what we eat are ads.' – p. 282-283
infographics are among the range of visual data conveyed in the book
useful to both designers and informed consumers, two photographic essay series document the use of biomimicry marketing strategies and guidelines for anthropomorphic product design
'office rebellion' comic by packard jennings – p. 242-245
is it for me?
does the chaos of the modern world at times make you nostalgic for a simpler past? have you ever noticed how many cars are named after animals? when you think of nature, do you think of fields and forests, harmony, healthiness, and peace? are you curious about genetically modified foods?
while the list of questions is eclectic, if you've answered 'yes' to any, then this book is for you.
easily browsable with its short essay format and engaging graphics, 'next nature' offers an expansive survey of present day technologies and the philosophies with which we understand them. its thesis– that the binary of 'nature/technology' is mistaken, and that we need to redefine 'nature' to include ourselves– is as important for designers as it is for the everyday modern human, as we are all already living in the 'next natural' world that it describes.
'the bounty of nature, though vast, does not hold all possibilities. the mind does.' – 'next nature'
front cover
six 'magazines' bound together into a single book comprise the chapters of 'next nature'
'next nature' is organized as a pile of six fictional magazine specials: – 'recreation', examining how our conception of 'nature' was created; – 'wild systems', investigating complexity and systems theory; – 'office garden', demonstrating how technology domesticates people and what strategies designers can employ to create 'humane tech'; – 'supermarket', offering readers a safari through the modern savanna, with its genetic modifications and heavy advertising; ' – anthropomorphobia', exploring the mutual imitations of people and products; – …and 'back to the tribe', studying the place of social instincts and genetic heritage in our modern technologically-mediated world.
read more about the book on the 'next nature' website.
the book's spine reflects the six fictional 'magazine' chapters stacked within
oct 21, 2019
oct 21, 2019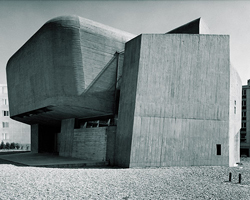 sep 27, 2019
sep 27, 2019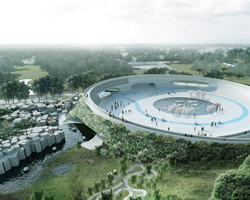 jun 11, 2019
jun 11, 2019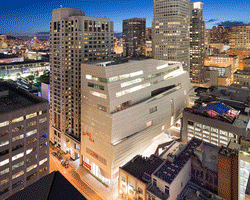 apr 28, 2019
apr 28, 2019
apr 26, 2019
apr 26, 2019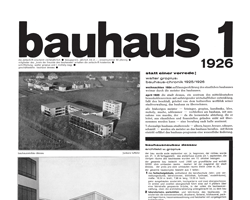 apr 07, 2019
apr 07, 2019
a diverse digital database that acts as a valuable guide in gaining insight and information about a product directly from the manufacturer, and serves as a rich reference point in developing a project or scheme.