nuon solar team has won the 2017 world solar challenge with its newest design for a solar powered car, the nuna9. the dutch group has claimed their seventh title in the challenger class — taking the lead early in the competition and remaining at the forefront of the race until the finish line. marking the 30th anniversary year of the solar-powered electric car race, the competitors presented an improved design from the previous year's nuna8. the team's manager, sander koot, said that they adjusted their strategy and driving style to accomodate the nerve-wracking weather conditions the participants faced during the race as the vehicle had to withstand wind gusts of up to 60 kilometers per hour.

the nuon solar team was one of 42 competitors in this bracket of the competition
images courtesy of nuon solar team
for this year's bridgestone world solar challenge the dutch team presents a vehicle design that is significantly smaller than previous generations measuring 3.3 long by 1.6 meters wide and weighing 135 kilograms. the previous design generation weighed around 150 kilograms. the 4 wheel vehicle traveled 3,000 kilometers through the australian outback beginning in the city of darwin and traveling south through the country to cross the finish line in adelaide. when the solar car race first ran in 1987, many of the major international car manufactures dominated the competition. it wasn't until 2001 that university teams, like nuon, took the lead in a race between 42 international competitors.

the solar powered car race took place in australia

the cars began their journey in the northern city of darwin

the cars traveled down the center of australia to the finish line in adelaide

overall, the cars traveled 3,000 kilometers through the australian outback

the first edition of the bridgestone world solar challenge was in 1987

in 2001, university teams began to participate in the race, eventually taking the lead

the competitions mission is for each team to manufacture the most efficient solar team

the nuna 9 won the challengers class of the race

the car measures 3.30 meters in length by 1.6 meters in width

the vehicle weighs 135 kilograms and use 2.64 meter squared gallium arsenide solar cells
nov 02, 2017
nov 02, 2017
oct 29, 2017
oct 29, 2017
sep 19, 2017
sep 19, 2017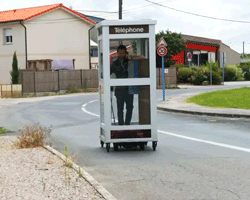 aug 15, 2017
aug 15, 2017
aug 07, 2017
aug 07, 2017
jul 16, 2017
jul 16, 2017
nov 06, 2017
nov 06, 2017
nov 03, 2017
nov 03, 2017
oct 26, 2017
oct 26, 2017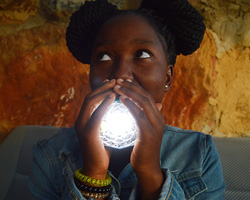 sep 01, 2017
sep 01, 2017
aug 26, 2017
aug 26, 2017
aug 24, 2017
aug 24, 2017