jun 12, 2009
oskar zieta and CAAD: 'fidu rotor' at DMY berlin design week 09
'fidu rotor' by oskar zieta and students from CAAD
in the search for possibilities concerning renewable energies, a wind turbine was produced using 'free inner pressure deformation' (fidu technology), a method developed by oskar zieta.
'fidu rotor'
'fidu rotor'
'fidu rotor' fixture
a vertical axis wind turbine (VAWT) format was chosen since they can operate efficiently without sophisticated and expensive equipment to orient them into the wind. they are often more flexible in their design and have a wider range of applications than horizontal turbines with regards to the potential to decentralize yet upscale the capacity for energy production.
the project was developed by oskar zieta, philipp dohmen with students from CAAD (chair of computer aided architectural design) switzeralnd: mathias bernhard, katerina bouziana, kent brockmann, gunes direk, aphrodite stavropoulou, jasmin zarali.
it was on display at DMY berlin design festival 09 as part of the DMY youngesters exhibition.
image © designboom
image © designboom
models of 'fidu rotor' image © designboom
the dimensions and proportions were based on existing studies of free-standing wind turbines. models were used to test which forms and contours resulted in the desired profiles. three separate wing designs were subsequently advanced and developed: a single-chamber, triple-chamber and a waveform wing. these designs lead to different approaches regarding the connection of the three-armed support. the production of the primary components of the wind turbine was accompanied by a search for suitable assembly methods.
models of 'fidu rotor' image © designboom
model of 'fidu rotor' image © designboom
'fidu rotor' concept
the concept is for a low cost wind turbine, for individual use.
manufacturing process of the 'fidu rotor' metal sheers are cut precisely
the blade of the turbine
the blade being cut
the blade being blown up using fidu technology
blades all blown hung ready for assembly
blades all blown hung ready for assembly
blades all blown hung ready for assembly
the complete set of parts of the 'fidu rotor'
'fidu rotor' being assembled
'fidu rotor' being assembled
'fidu rotor' blade
'fidu rotor' blade
'fidu rotor' connected with screws
'fidu rotor' blade
'fidu rotor' blade
'fidu rotor' blade
'fidu rotor'
jun 29, 2009
jun 29, 2009
jun 29, 2009
jun 29, 2009
jun 28, 2009
jun 28, 2009
mar 28, 2015
mar 28, 2015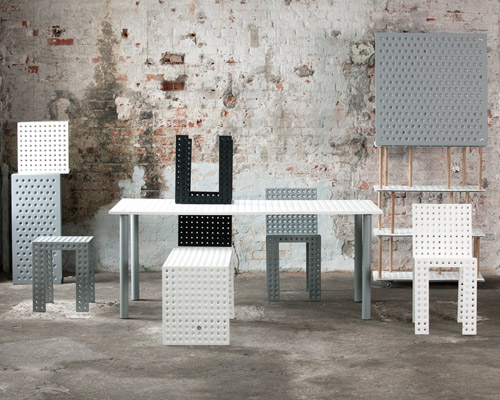 may 28, 2014
may 28, 2014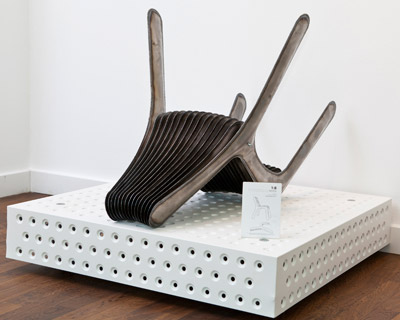 jun 20, 2013
jun 20, 2013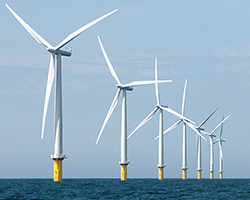 may 23, 2017
may 23, 2017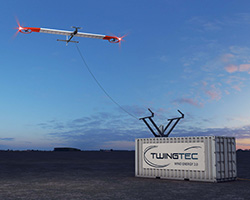 may 08, 2017
may 08, 2017
aug 11, 2016
aug 11, 2016