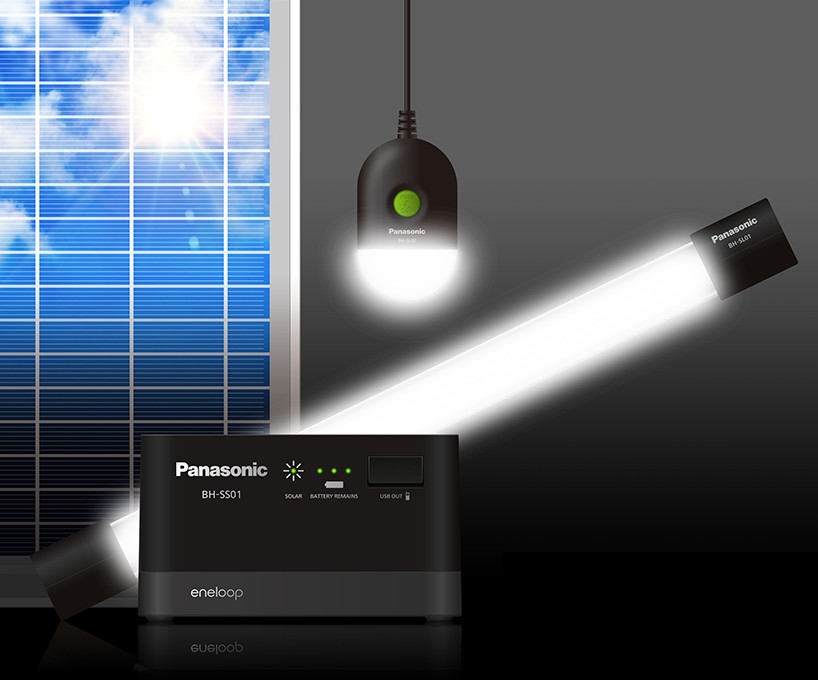 nov 26, 2015
panasonic's eneloop solar storage kit awarded 2015 g-mark japan GOOD DESIGN best 100
panasonic's eneloop solar storage kit awarded 2015 g-mark japan GOOD DESIGN best 100
all images courtesy of panasonic
japan GOOD DESIGN award: panasonic created the 'eneloop solar storage' system by developing their reusable battery line to harness natural sunlight. the world energy outlook organization has recorded 1.3 billion people worldwide live in areas with no or intermittent electricity – that's approximately 20% of the world's population. in most of these regions, people use kerosene lamps, rechargeable lanterns and diesel generators to provide lighting. the japanese electronics company wants to help everyone in regions without electricity by offering an efficient sustainable energy and lighting solution that can be used as a selectable night light and power source for charging small items of equipment such as cellphones. the clean energy platform generates power from sunlight, stores it and provides bright light from LED lamps. the kit includes a 15W solar panel, a main battery unit with ten long five year lifespan eneloop nickel metal hydride (NiMH) cells and two types of high efficiency LED lamps. 

the 'eneloop solar storage' system around the globe
video courtesy of panasonic
the 'eneloop solar storage' system connects to two 1.5 W and 5 W dimmable LED lamps which are fitted with five meter cables that enable them to be used in different rooms. when the batteries are fully charged, the setup of LEDs can provide uninterrupted light for approximately 24 hours.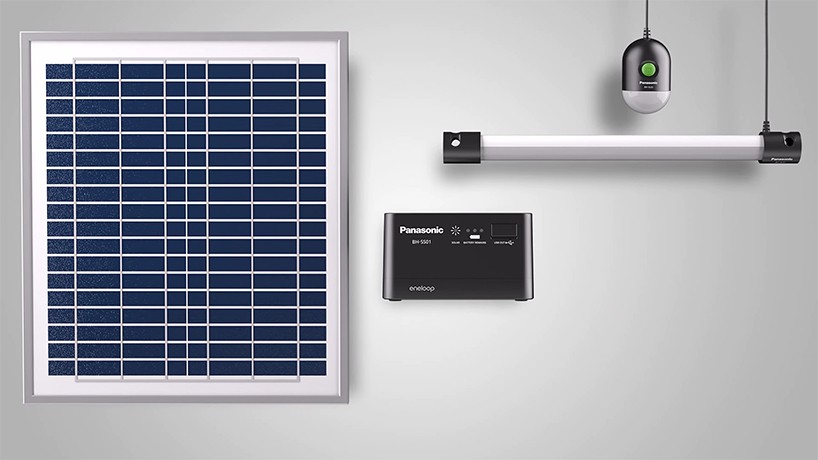 the kit comes with a solar panel, a main battery unit, and two LED lamps
panasonic has adopted highly durable battery cells that can be fully charged in about five hours using the power from the high power solar panel. the 1.1 kilogram power hub is also equipped with a one amp USB socket that charges up to three smartphones. to handle the constant brutality of remote environments the main unit, LED lamps and solar panel are dust and water proof.  
this power storage solution meets the needs of people all around the world, with broad applicability to a variety of situations. for its highly effective design, the panasonic 'eneloop solar storage system' has been presented with the 2015 g-mark japan GOOD DESIGN best 100 award. 

the front panel of the battery unit

 
the slim unit offers three 12 volt outputs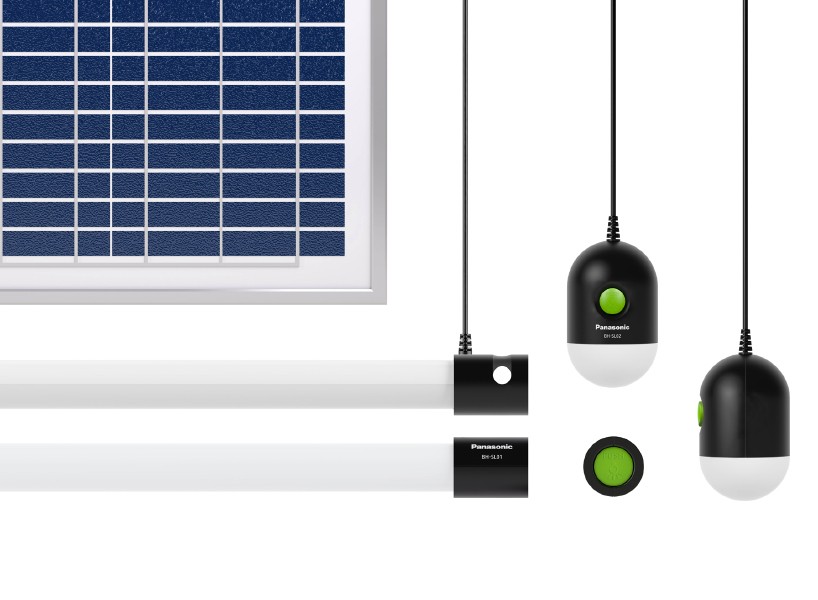 all the components are dust and water proof   
 
the battery unit can charge up to three smartphones
 
the rear panel outputs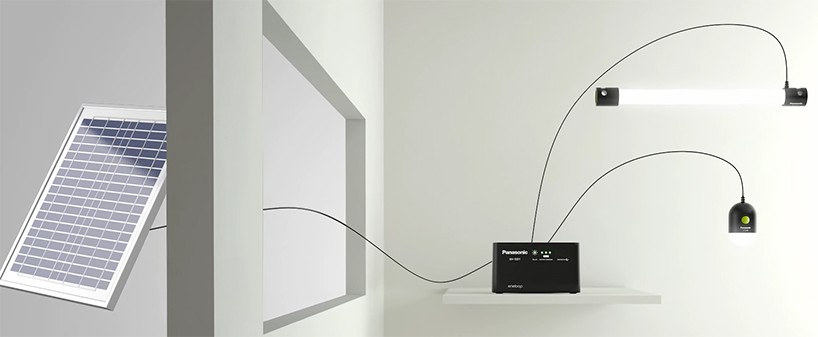 the LED lamps are connected via five meter long cables  
 
the battery unit weighs 1.1 kilograms
the platform's service cycle
the panasonic eneloop solar storage system is the winner of the 2015 japan GOOD DESIGN BEST 100, presented during tokyo designers week 2015.
the GOOD DESIGN award was founded in 1957 by the japanese ministry of international trade and industry and is hosted by the japan institute for design promotion. the 'g mark' emblem reflects comprehensive design values and principles that aim to enrich lives, industries and society. 
Save
Save
Save
Save
dec 15, 2015
dec 15, 2015
nov 28, 2015
nov 28, 2015
nov 25, 2015
nov 25, 2015
dec 15, 2015
dec 15, 2015
nov 28, 2015
nov 28, 2015
nov 25, 2015
nov 25, 2015