dec 21, 2011
philips healwell medical lighting
split view of an example hospital room with the 'healwell' system activated at different times of day
the 'healwell' system by philips is a total lighting solution for hospital rooms, designed to speed recovery.
as a complete system, 'healwell' includes a skylight-like LED light, atmospheric and accent lights along the walls, and an nightlight and personal reading light near the patient's bedside. each of the components can be implemented separately, and all can be retrofitted into existing rooms.
the dynamic light modules support patients' natural circadian rhythms when activated to mimic daylight cycles. gradually increasing light in the morning, 'healwell' alters not only light levels but also tone, shifting from cooler in early hours to warmer in the afternoon and evening. alternatively– the result of case studies suggesting the importance of empowering patients– a remote control permits users to set the light to their mood or desires. the system also contains an 'examination light' setting, activated with a single click of a button, for use by hospital staff in case of emergency.
a nine-month period of in-hospital testing at the maastricht university medical center in the netherlands demonstrated the efficacy of 'healwell' in improving patients' sleep duration and quality, decreasing the amount of time required to fall asleep, and increasing patient mood (as based on the hospital anxiety and depression scale scores).
the system will be officially released at the arab health 2012 conference, taking place january 23rd – 26th in dubai.
video demo of the 'healwell' system
ceiling module in the 'healwell' lighting system by philips, as seen as the company's research center in eindhoven during dutch design week 2011 image © designboom
'healwell' night lighting
jan 04, 2012
jan 04, 2012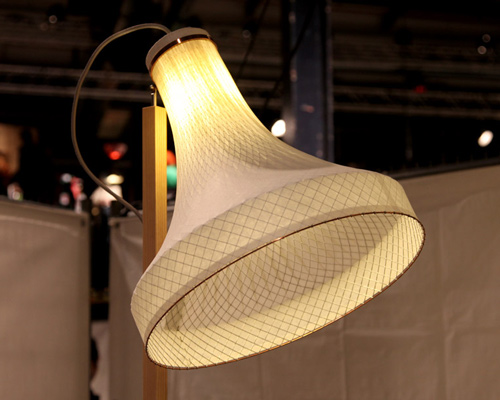 jan 02, 2012
jan 02, 2012
dec 28, 2011
dec 28, 2011