feb 21, 2013
pneupard: a cheetah robot with artificial muscles
'pneupard': a cheetah robot with artificial muscles by andre rosendo
led by osaka university phd student andre rosendo, and bachelor shogo nakatsu, the aim of 'pneupard' is to replicate feline structure to better understand how cheetahs can excel in so many different areas in locomotion. after grasping their secret, it would be possible to apply the knowledge to make faster and more stable robots.
when compared to other current mechanical animals, none have been able to perform on a balanced treadmill walking only by adopting muscle signals (known as EMG) from cats into a robot. it is the belief that the secret for animal locomotion does not lie on higher computational power (bigger brains), but in self-stable structures – as cats have 30 gram brains, and approximately the same number of leg muscles as humans in heir hind limbs. to better understand the animal, limb lengths are replicated and muscle momentum in the arms and range of motion is recreated.
pneupard: a cheetah robot with artificial musclesvideo courtesy adaptiverobot
by using pneumatic artificial muscles – made of a rubber tube surrounded by a nylon sheath, which contracts when filled with air, the full robot will have 38 active muscles in a lightweight structure of less than 7 kilograms, which will be achieved with carbon, 3D printed ABS parts and CNC machined magnesium.
'the video demonstrates the robot walking on the treadmill with the hind limbs attached to a sliding structure. the only sensor aiding the mechanical cheetah during the walk are force sensors on the tip of the limb. in the future, a spine will be attached, reproducing different gait patterns. as there still isn't a target for maximum speed, a bio-mimetic platform will allow to make lighter and faster robots, working as a stepping stone for future targets.'
CAD dwg of pneupard
CAD dwg of pneupard
robots
(226 articles)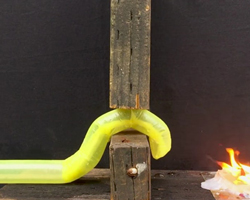 jul 20, 2017
jul 20, 2017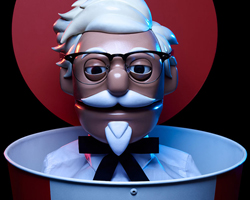 jul 11, 2017
jul 11, 2017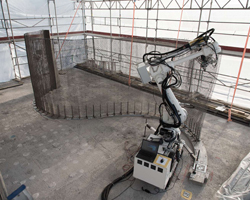 jun 30, 2017
jun 30, 2017