at CES 2017, polaroid debuts its latest innovation that pairs wireless technology with the classic 3×4" picture. the 'polaroid pop' camera is a modern-day re-imagination of the iconic instant print and pays homage to the brand's long legacy. the traditional digital camera experience features a 3.97-inch touchscreen LCD for framing shots, a 20-megapixel CMOS sensor, dual LED flash for high quality images, and 1080p HD video recording abilities. an integrated, zink® zero ink printer allows users to develop full-color, 3×4" format photos in just under a minute.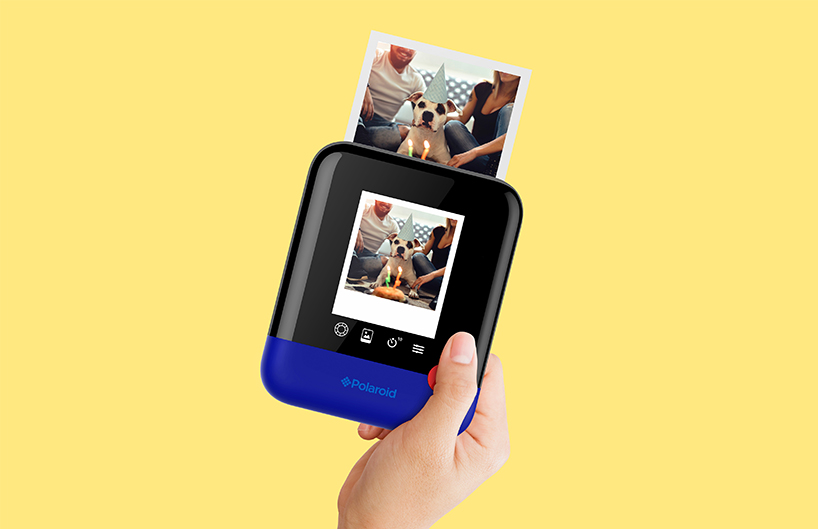 'polaroid is celebrating its 80th anniversary in 2017 and we could not think of a better way to kick-off this milestone year than with the debut of the polaroid pop instant digital camera at CES 2017,' said scott w. hardy, president and CEO of polaroid. 'perfectly blending nostalgia with modern design and functionality, the polaroid pop embodies the brand's 80-year history; staying true to the polaroid core values of sharing, instant, fun and ease-of-use, while pushing the envelope with a fresh form factor and the latest technology.'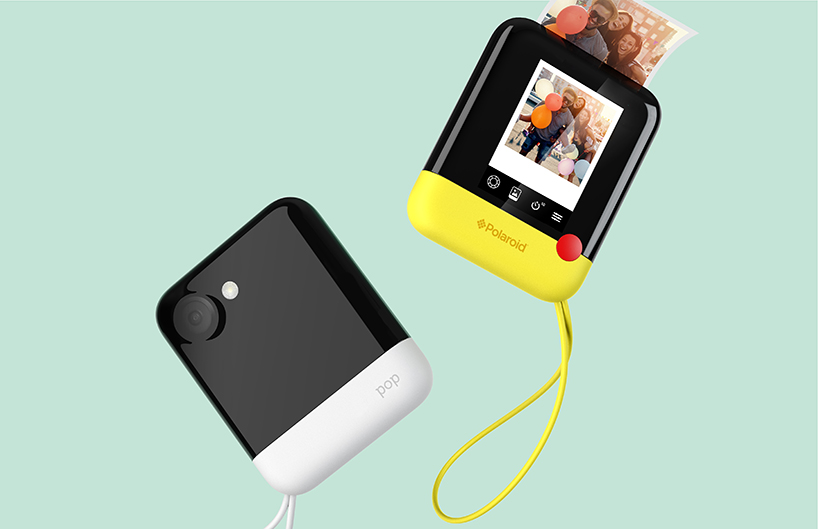 the 'polaroid pop' connects to a mobile device, transforming the camera into an instant photo printer.three color modes — black and white, color, and vintage sepia — give users the brand's classic look and feel. via the polaroid print app, users can add filters, digital stickers, and effects to their images.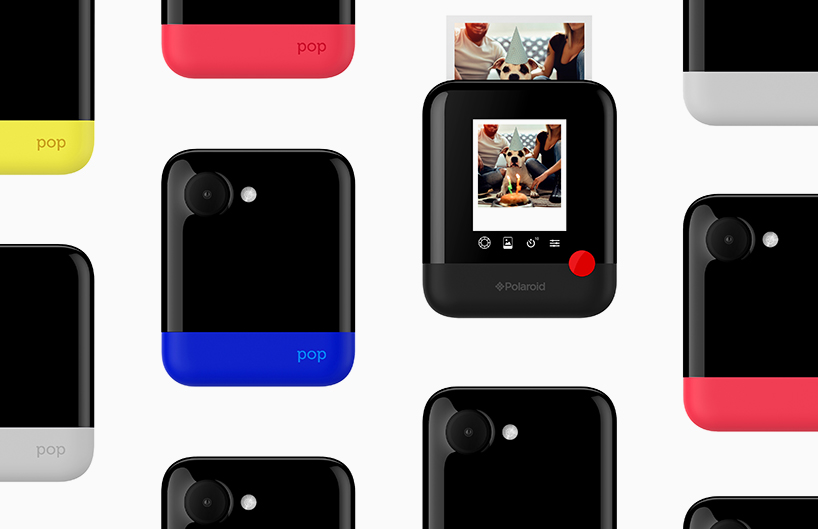 designed in partnership with ammunition — the studio behind the polaroid zip instant photoprinter, polaroid snap instant digital camera line and polaroid cube lifestyle action camera line — the 'pop' has a simple and modern aesthetic. a jet-black camera body is accented with either a 'pop' of color, or a monochromatic look, while the red shutter button provides users with the easy-to-use control they have come to know and love from polaroid.
jul 20, 2017
jul 20, 2017
jun 14, 2017
jun 14, 2017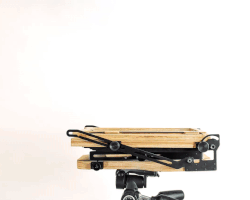 may 30, 2017
may 30, 2017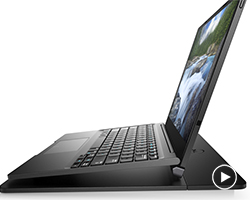 jul 12, 2017
jul 12, 2017
feb 17, 2017
feb 17, 2017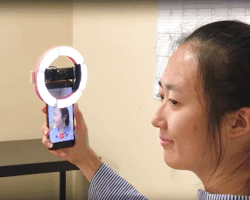 jan 11, 2017
jan 11, 2017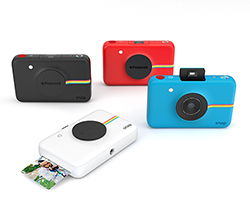 sep 07, 2015
sep 07, 2015
jan 26, 2012
jan 26, 2012
sep 09, 2011
sep 09, 2011