feb 23, 2016
rimac introduces full-electric concept_one performance car for 2016 geneva motor show
rimac introduces full-electric concept_one performance car for 2016 geneva motor show
all images courtesy of rimac
croatian carmaker rimac is unveiling a production version of an all-electric sports car, the 'concept_one' at the 2016 geneva motor show. the concept was born an idea that an electric powertrain can make a performance car not only faster but also more adjustable and agile. the 'concept_one' is powered by four extremely powerful permanent magnet electric motors, one for each wheel, located in the centre of both axles. the layout is very different compared to traditional combustion engines, resulting in a completely new vehicle platform. in order to reduce weight and make it possible to package such a powerful powertrain system into the chassis, all powertrain systems were developed alongside the same team to enable a high degree of integration between the components. 

the 'concept_one' is powered by four extremely powerful permanent magnet electric motors
the all wheel torque system distributes a total of 800kW for optimum traction. it uses inputs from several precise sensors strategically positioned around the chassis and suspension to calculate the optimal torque distribution between the wheels through complex mathematical models and control algorithms. this enables the 'concept_one' to accelerate from standstill to 100 km/h in just 2.6 seconds and then reach 300 km/h in a mind warping 14.2 seconds. 

complex mathematical models and control algorithms distribute the power to the wheels
in the five years of development, the 'concept_one' went through numerous iterations and development phases to fulfill the highest criteria of performance and quality. 'it is quite unique that a whole car can be designed, developed and manufactured under one roof,' explains adriano mudri, head of design at rimac. 'rimac automobili's extreme broadness of know-how and skill sets  opens an array of possibilities for chasing perfection on every level.'

rimac have been developing the car for five years
the infotainment system inside visualizes the all-wheel drive and regenerative braking system. controlled through physical buttons machined from billet aluminum, it can also change the brake force distribution, torque settings, as well as various other functions. by doing so, the driver can adapt the car to his preferences, from a calm and neutral setting to a track-oriented setup.

the car includes a regenerative braking system
rimac is very ambitious with plans to produce the 'concept_one' as much as possible in-house. the most challenging aspect is developing a battery that can deliver one megawatt of power. in doing so, they've managed to produce a pack that can deliver one megawatt of power during acceleration and absorb 400 kW during braking. the management system ensures optimal conditions for a long battery life and long term performance.  

the electric system explained
video courtesy of rimac
the interior cabin 
the factory in located in croatia, near zagreb, 
the electric power unit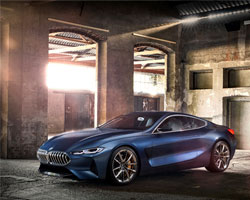 may 29, 2017
may 29, 2017
may 26, 2017
may 26, 2017
may 18, 2017
may 18, 2017
jul 13, 2017
jul 13, 2017
jul 05, 2017
jul 05, 2017
jul 04, 2017
jul 04, 2017
mar 22, 2016
mar 22, 2016
mar 15, 2016
mar 15, 2016
mar 13, 2016
mar 13, 2016