roland creates kiyola kf-10 digital piano with wood by karimoku


designed in-house at karimoku and handcrafted in japan, the 'kiyola KF-10' is intended as both a high-end musical instrument plus an item of furniture. the cabinet is built from natural timber, enabling a contoured profile and a slim, stable stand that would be impossible to create with the processed wood typically used in piano construction. with its model name translating from japanese as 'elegance and beauty', the 'KF-10's' cabinet offers the organic look and feel exclusive to genuine wood, with individual grain patterns unique to each instrument.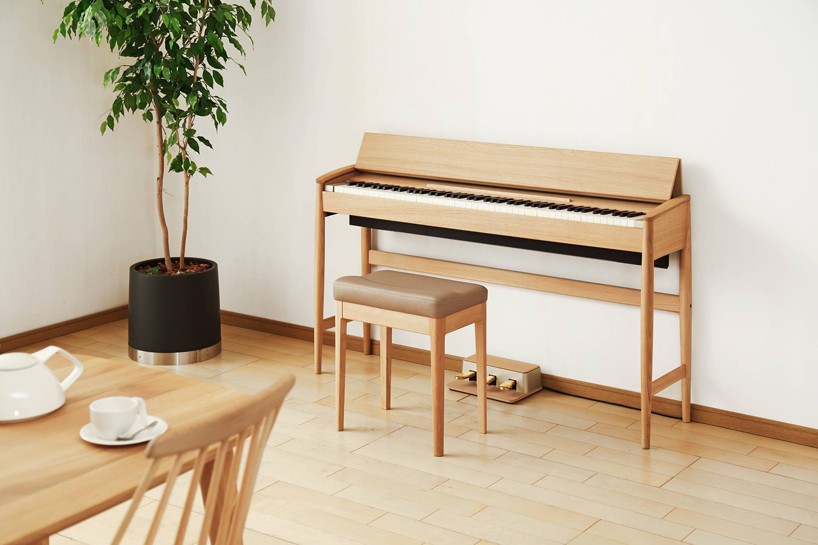 digital piano's cabinet is crafted from genuine timber
this refined digital piano achieves its form and function in harmony: a powerful instrument that makes a sophisticated statement in the home. the presence of roland's digital piano technology delivers the performance a player demands, with features including 'superNATURAL piano' sound modelling, dynamic sensing technology via the new 'PHA-50' keyboard, wireless connectivity to your music-making apps and a dynamic array of speakers to fill the home with sound. additionally, both a foot pedal and ergonomically designed piano bench feature as part of the 'kiyola'.

video courtesy of roland
made in japan from all-natural wood by their largest wood-furniture maker since 1940, the result is a slim, stylish, ergonomically contoured cabinet that complements living spaces like a piece of artisan furniture. the walnut and pure oak finishes make use of environmentally friendly, low-formaldehyde timber. the cabinet's smooth, contoured side panels are inspired by karimoku's high-end sofas, while the slim legs help it blend seamlessly into the living space. by keeping the controls to a minimum, the 'kiyola KF-10' preserves the organic look, with the volume knob and buttons all located on the side to prevent any distraction while playing. the cabinet lid also doubles as the music rest, for an aesthetic that is simple and compact. over years of ownership, users can expect the ageing of natural wood, as saw in vintage instruments and furniture. karimoku's experienced craftsmen build each cabinet at their japanese factory which is located in the same part of japan as roland's headquarters and factories. the cabinets are then shipped to the roland plant for assembly of the internal electronics, speakers and keyboards.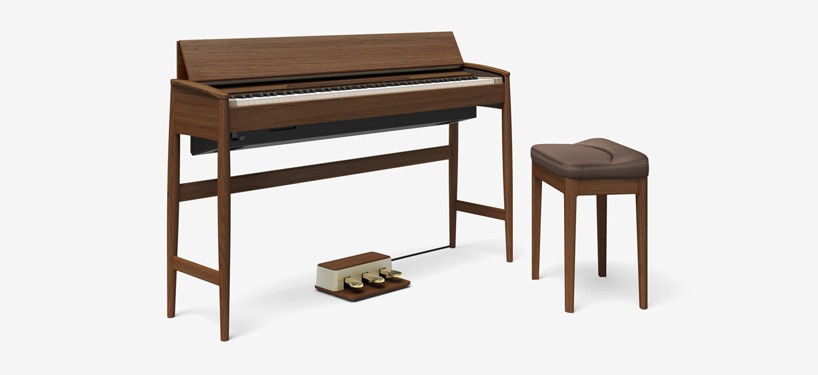 model also available with walnut finish
long periods sitting incorrectly on a badly designed piano bench can be uncomfortable, and may even cause strain to bones and joints, lower back pain and long-term damage to the spine. to address this, the 'kiyola' takes advantage of karimoku's experience of furniture design – and associated scientific research – by including an ergonomically designed piano bench. extensively studied and tested by the japanese craftsmen, it features a distinctive arched shape that promotes good posture, a wider sitting area that distributes weight more evenly, and a cushion made from soft, high-density foam. as a result, users can play their piano for longer without discomfort or fear of health issues.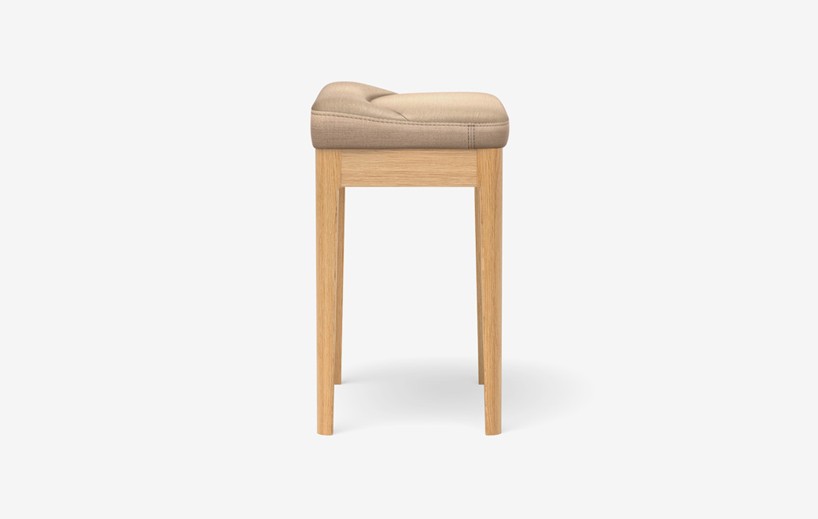 ergonomically designed piano bench improves posture and reduces likelihood of back damage
the 'KF-10's' artisanal appearance doesn't come at the expense of its playability: beneath the lid features 'superNATURAL' piano modelling. unlike most digital pianos – which trigger a sample of a note when a key is pressed – this technology recreates the full tone and response of an acoustic piano, by emulating the complex interactions that take place during the creation of audible sound. the result is a rich, vibrant, characterful tone that responds to playing style and touch, complemented by four speakers that deliver a sound that is all-enveloping. the 'kiyola' also features roland's latest 'PHA-50' keyboard, with each key combining wooden sides and a durable inner moulded material, for a traditional look and familiar feel. to further support expressive players, it also includes a pedal unit that supports half-pedal technique.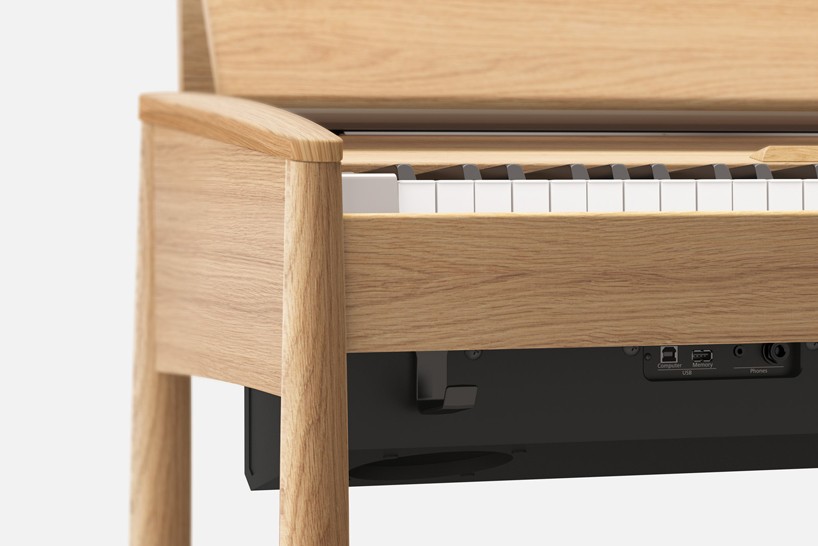 modern keyboard feels familiar to players of traditional instruments
despite its minimalist appearance, users can wirelessly connect to a smartphone or tablet to access music apps for practicing and finding influences. by controlling the dedicated app via an 'iOS' or 'android' device, players can personalize by selecting internal sounds, playing onboard songs or setting the built-in metronome. roland's 'piano designer' app allows fine-tune editing of tone, while it's easy to practice using music apps like 'piaScore' and 'sheet music direct' – the foot pedal also lets users turn the pages. when it's not being played, the 'KF-10's' wireless speakers play high-quality audio from mobile devices.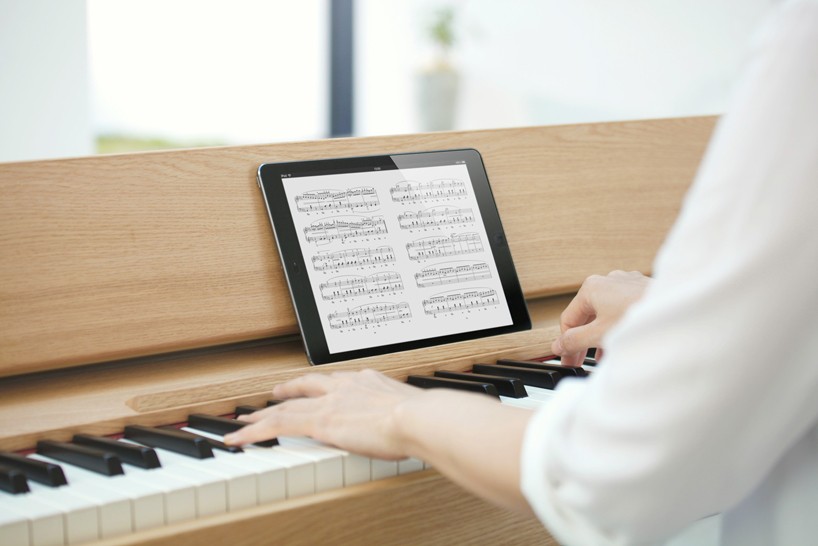 wireless connectivity for a host of electronic devices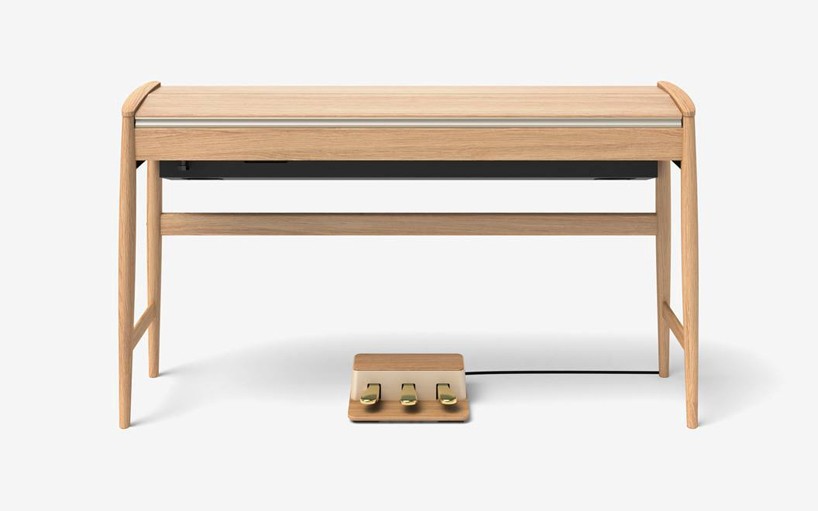 minimalist form with an intelligent foot pedal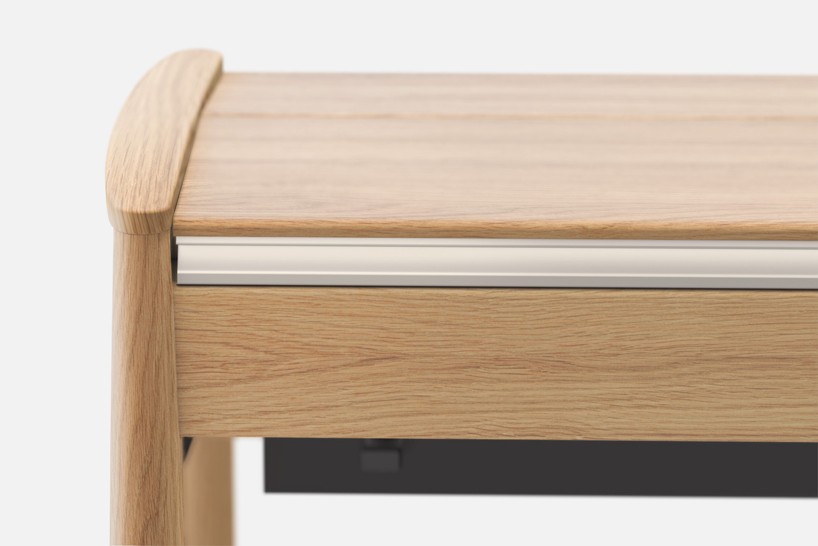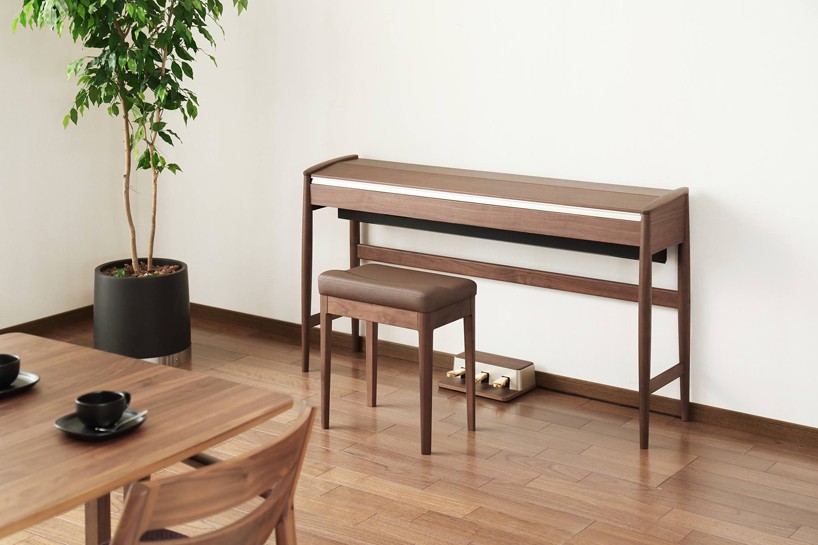 roland karimoku kiyola 'kf-10' in walnut finish
mar 09, 2020
mar 09, 2020
aug 10, 2018
aug 10, 2018
apr 15, 2016
apr 15, 2016
jan 19, 2016
jan 19, 2016
may 05, 2012
may 05, 2012
apr 17, 2012
apr 17, 2012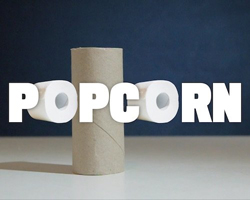 jun 23, 2020
jun 23, 2020
jun 10, 2020
jun 10, 2020
may 18, 2020
may 18, 2020
may 12, 2020
may 12, 2020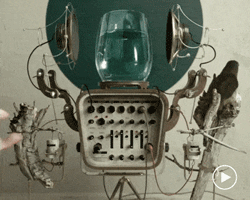 apr 14, 2020
apr 14, 2020
mar 27, 2020
mar 27, 2020
a diverse digital database that acts as a valuable guide in gaining insight and information about a product directly from the manufacturer, and serves as a rich reference point in developing a project or scheme.