with aesthetics like the first pioneering motorcycles of the early 1900s, ruff cycles' 'ruffian' is a retro-inspired electric bicycle where riders can travel in a style more like that of motorbikes than typical peddle bikes. powered by the 500 Wh bosch drive performance CX, it can reach speeds of up to 25 km/h (15.5 mph) to help propel users up steep inclines or along for city and countryside cruises. furthermore, it delivers this power and dynamics whilst being emission free.

the 'ruffian' e-bike is available in north american markets
the 'ruffian' e-bike by german brand ruff cycles achieves its retro aesthetic thanks to its minimal yet curved aluminum frame and steel tank, which only weighs 33kg although being highly resistant and robust. toned in black, brown or gray, the electric bicycle features 26"65mm wheels with cruzo tires that paint large white sides to complement the highlights on its body. additionally, it includes disc brakes by shimano deore, shimano alfine 8-speed, a vertical adjustable leather saddle, and a front and rear LED light.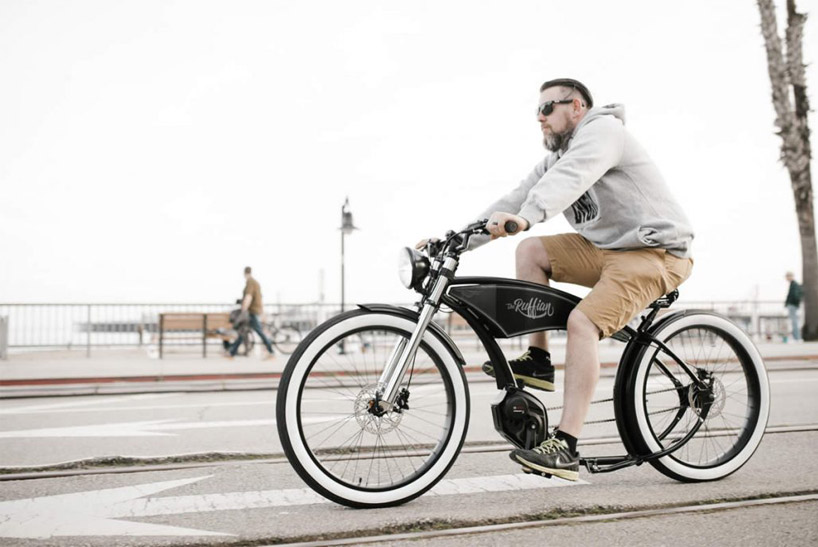 cyclists can ride in the same style as that of motorcycles
initially launched at the intermot in cologne 2016, the 'ruffian' is now available in north america, as well as the european market.

the emission free vehicle is defined by its retro-inspired aluminum frame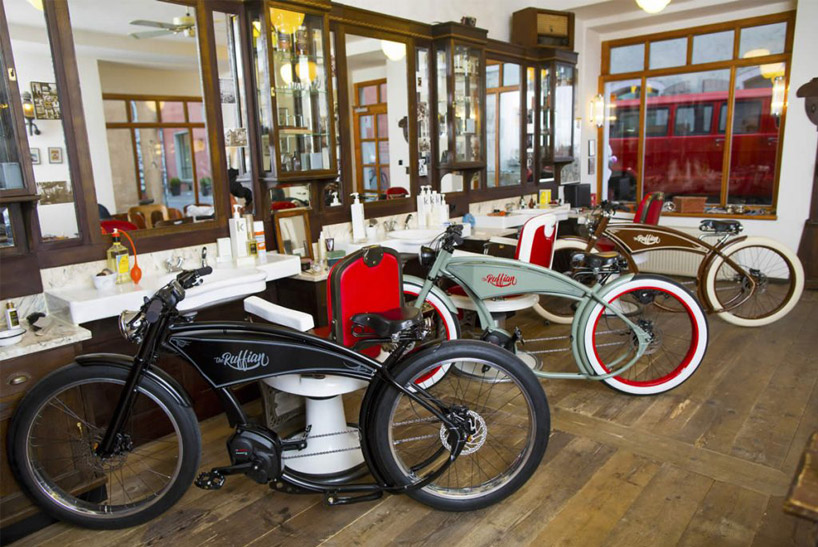 the 'ruffian' first debuted at intermot in cologne 2016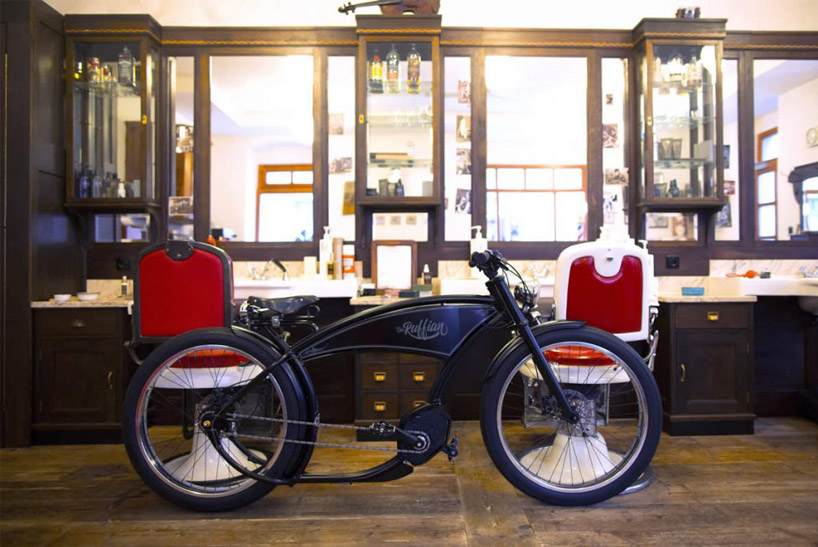 the electric bicycle in its black form

the white tires complement the highlights on the brown edition's body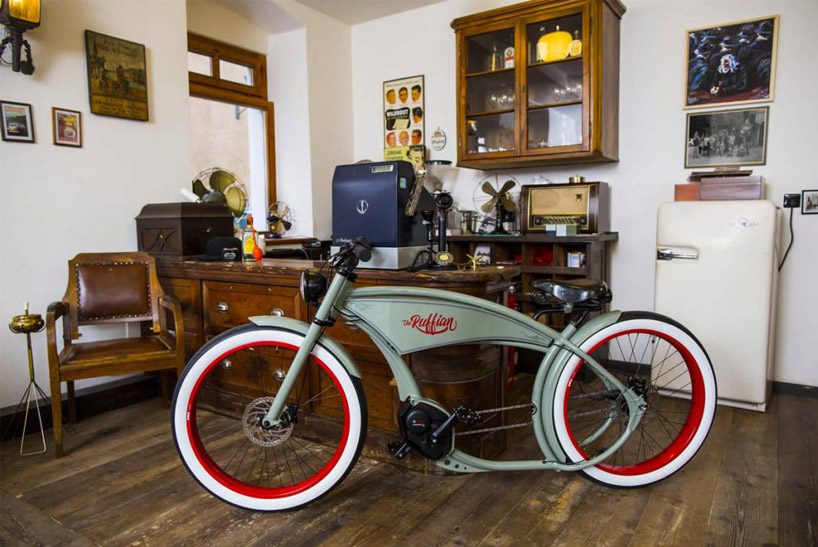 the gray version
[h/t] new atlas
oct 28, 2017
oct 28, 2017
oct 20, 2017
oct 20, 2017
oct 20, 2017
oct 20, 2017
oct 12, 2017
oct 12, 2017
oct 05, 2017
oct 05, 2017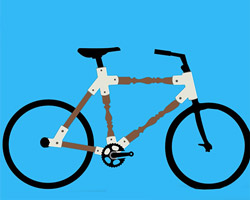 sep 22, 2017
sep 22, 2017