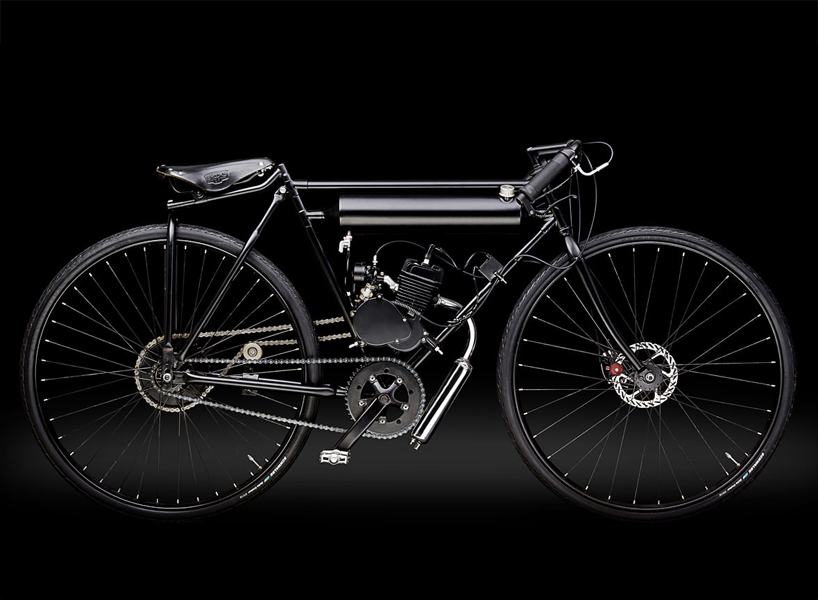 may 19, 2017
the screaming pigeon motorized bicycle by dicer bikes
based on the 1950's iconic bicycle of china, the 'screaming pigeon' features a bespoke fuel tank and is capable of reaching a top speed of 70 km/h (43 mph). this supercharged, custom model of the uniquitous 'flying pigeon' combines a favorite 1950's american pastime in hot-rodding, with the bike that can be found in most households across the far east.

all images © dicer bikes
the 'screaming pigeon' bicycle is inspired by the first 'boardtrack' motorcycles of america, with a single cylinder gas engine and a custom designed fuel tank fitted to a men's classic 28″ twin-bar roadster. the 'flying pigeon's' original rod-brake system has been abandoned in favour of a more effective front disc brake. the dicer bikes company is the creation of australia-based creative director, brad wilson, who has been recognized at the cannes festival and has directed multinational ad-campaigns. he also likes to bring creative solutions to new fields, which led him to build the 'screaming pigeon'. 
the attraction that drew  brad to the 1950's 'flying pigeon' was its unique twin-bar frame, which he makes the focal point by fusing the sleek fuel tank between. the engine is a single cylinder 50 cc that produces a modest two horsepower, powering it speeds quicker than most inner city speed limits.harking back to boardtrack bikes, there is a throttle and old-school jackhammer grips with reverse levers located beneath.
the fuel tank slots over the second frame member seamlessly and is made from stainless 1.5 mm tubing. a seat bracket covers the rear wheel paying homage to early boardtrack racers, while introducing 'screaming' modern refinements — including a sealed bottom bracket, and a stylish, black leather brooks seat.
Save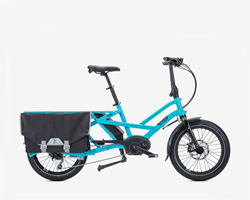 aug 08, 2017
aug 08, 2017
aug 08, 2017
aug 08, 2017
aug 06, 2017
aug 06, 2017