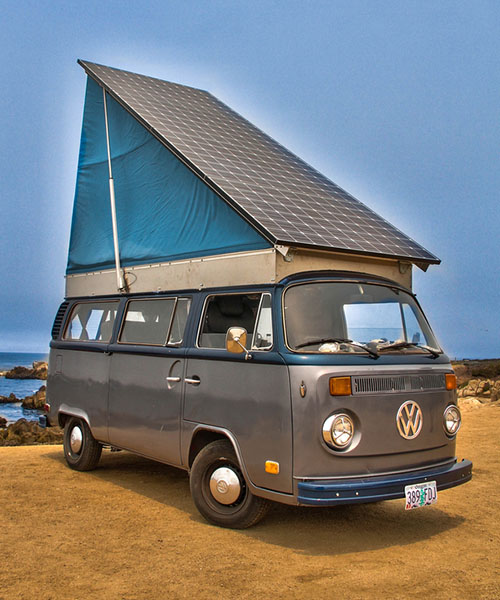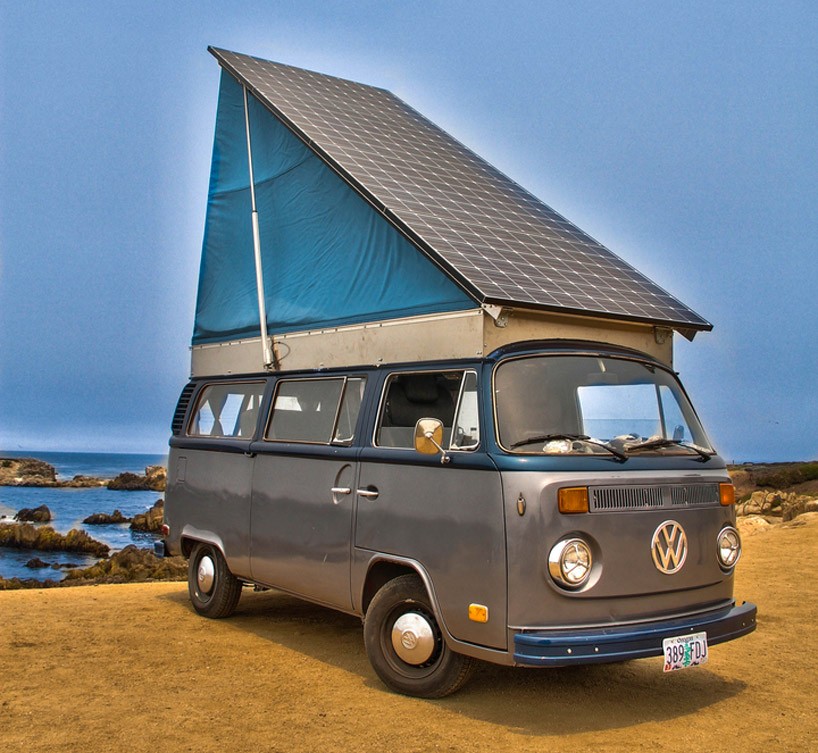 dec 02, 2016
family creates solar electric volkswagen camper van
brett belen has been a builder of solar electric vehicles for years, making cars that could be simply refuelled by parking them in the sun. for his most recent project, he chose the iconic volkswagen bus for its interior cabin volume and surface area of its roof. belen imagined a large photovoltaic array that could tilt for maximum solar exposure, soon realizing that the large space beneath the panels could also offer some more elbow room within the vehicle itself.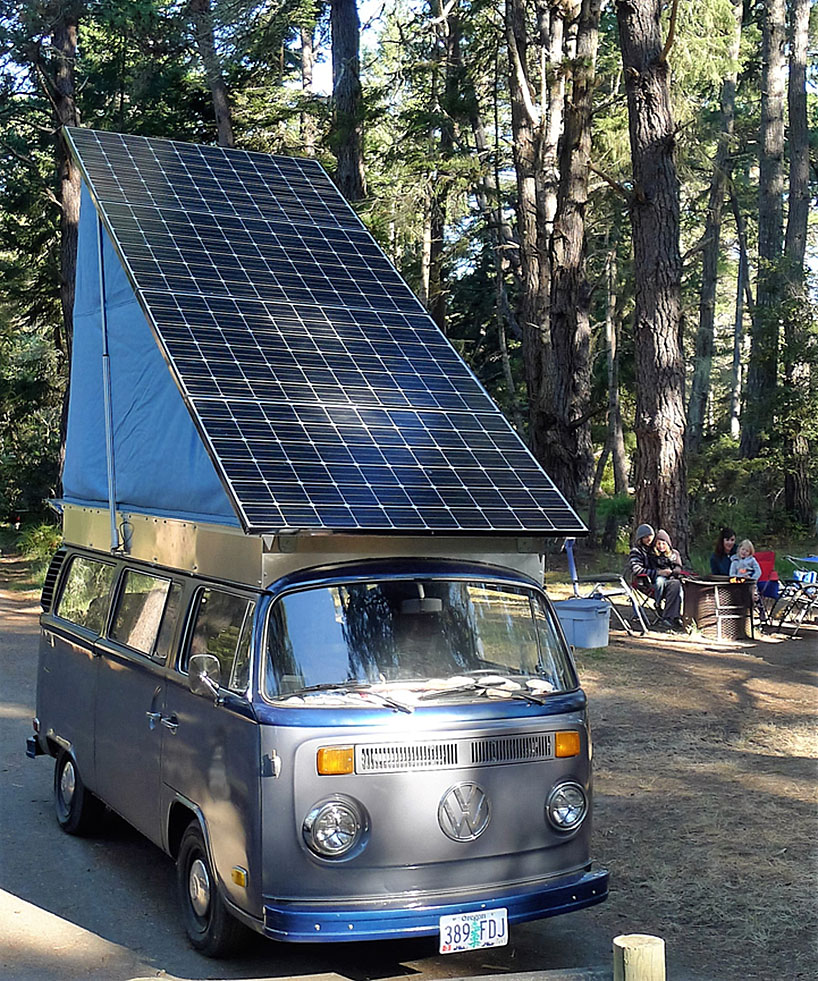 tilting solar panels deploys sleeping loft
all images © brett belen
the roof is comprised of 4,305 watt LG panels, with the 1,220 watt array pivots in the front of the van. the space above can be accessed from below via the van's 'moon roof'. actuators tilt the array up to a maximum of about 40°, adjustable for maximizing output. with an 180° spin of the vehicle, belen can position the array to catch the morning sun. at full tilt it has 40 degrees of an angle allowing it face the sun directly for far over six hours. moving the van ensures that it can always has optimum exposure. 4 x drok DC-DC converters boost each panels' voltage from 40 V to 55 V. these converters are wired in series for around 220 V. the array can theoretically put out 8 amps total at 150 volts into the battery.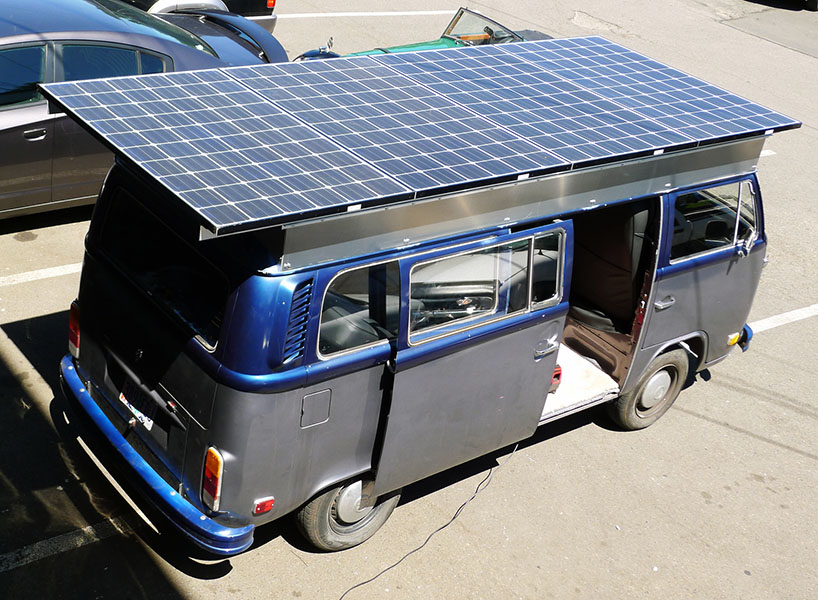 combined battery range: 1400 miles
the 'solar electric volkswagen camper van' features twelve trojan 'T-1275' lead-acid batteries provide 150 AH at a 20-hour rate. series connections boost it to a 144 volt nominal voltage. there is a 12 meter display on the dash (one to monitor each battery). the batteries are sat beneath his kids' seat so monitoring the state of each battery is an important safety feature.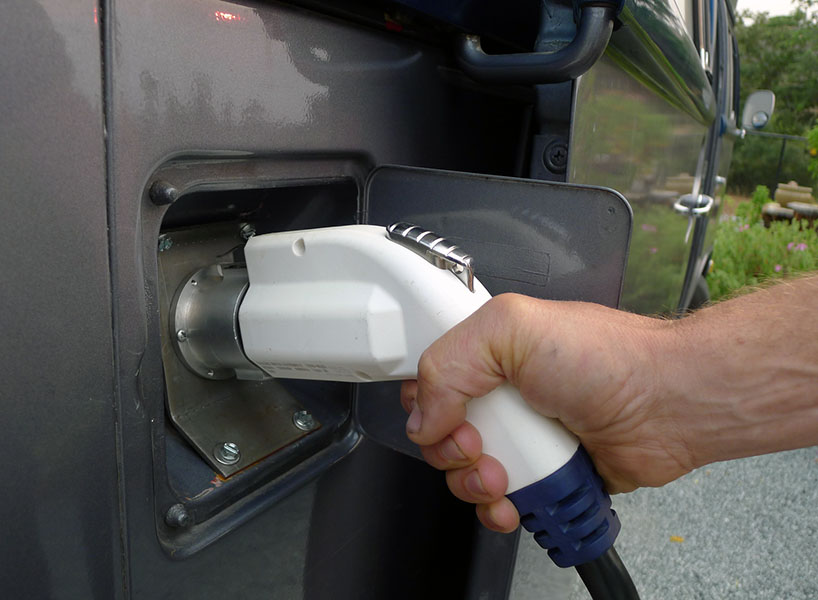 a classic receives electric power
it takes just longer than a day to fully charge the battery bank (depending on the length of day; and geographical location), and an average day of charging at the belens' home in ashland, oregon, produces a range of about 15-20 miles of city driving. the vehicle can also be charged via a grid connection, with a full battery recharge taking about two hours and 20 minutes.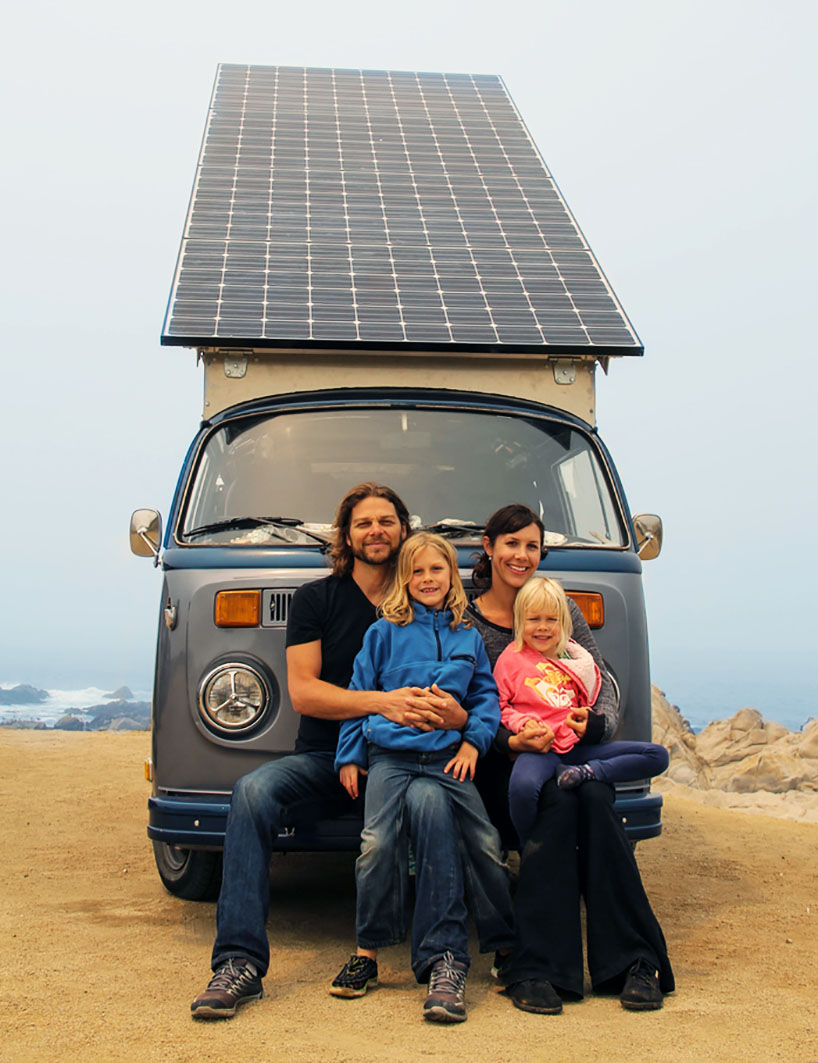 the belen family present their vehicle
nov 06, 2019
nov 06, 2019
nov 06, 2019
nov 06, 2019
nov 05, 2019
nov 05, 2019
nov 04, 2019
nov 04, 2019
nov 01, 2019
nov 01, 2019
oct 25, 2019
oct 25, 2019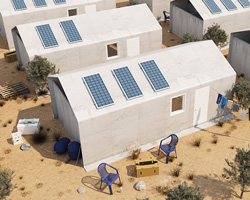 sep 20, 2019
sep 20, 2019
jun 16, 2019
jun 16, 2019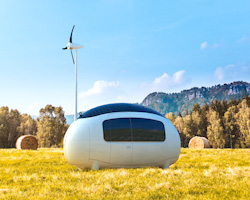 apr 30, 2019
apr 30, 2019
sep 10, 2019
sep 10, 2019
sep 05, 2019
sep 05, 2019
sep 03, 2019
sep 03, 2019
a diverse digital database that acts as a valuable guide in gaining insight and information about a product directly from the manufacturer, and serves as a rich reference point in developing a project or scheme.