jul 24, 2012
solar impulse: solar powered aircraft
'solar impulse' first solar-powered intercontinental aircraft journey
image © solar impulse / jean revillard
touching down at 8:30PM CET on july 24th, 2012, after a 6,000-kilometer (3700-mile) journey, the 'solar impulse HB SIA' airplane has broken the world record for the farthest distance ever traveled on a solar-powered aircraft. for the entire duration of the trip, the plane has been powered using four 10-horsepower motors powered exclusively by energy gathered from 11,628 photovoltaic panels. regardless of the weather, these panels harvest the energy produced from the daylight where they are then stored using 400 kilograms worth of lithium batteries.
on june 6th 2012, the 'solar impulse' already became the first solar powered airplane to complete an intercontinental flight when it flew on first leg of the longer mission from madrid, spain to rabat, morocco. landing between stops, each leg of the plane's record-breaking journey consists of approximately 800 kilometers (500 miles), achieved with an average flying speed of 70km/hr.
flight over switzerland
image © solar impulse / jean revillard
flying over switzerland
image © solar impulse / jean revillard
measuring 21.85 meters in length and 6.4 meters in ehight, the 'HB-SIA' features a large wingspan of 63.4 meters despite weighing about as much as an average car at 1,600 kg. its lightweight is accomplished through the structural use of carbon fiber; and all flight instrumentation and other equipment takes into account the need for energy efficiency as well as reliability in the relatively difficult conditions that are encountered at high altitudes.
the research and technology that went into the 'solar impulse HB SIA' is considered a first prototype for the construction of another aircraft, the 'HB-SIB'. featuring a more spacious cockpit that will permit its single passenger to lie reclined for up to 4-6 days on end, this second airplane is expected to conduct an around-the-world flight between april and july 2014.
image © solar impulse / jean revillard
take-off in switzerland
image © solar impulse / jean revillard
image © jean revillard
engineers preparing for the flight
image © solar impulse / jean revillard
view of the cockpit mid-flight
image © solar impulse / jean revillard
image © solar impulse / jean revillard
pilot in the cockpit
image © solar impulse / jean revillard  
detail of the propeller
image © solar impulse / jean revillard

detail of the propeller

oct 15, 2017
oct 15, 2017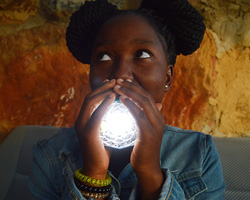 sep 01, 2017
sep 01, 2017
aug 26, 2017
aug 26, 2017
aug 24, 2017
aug 24, 2017
aug 03, 2017
aug 03, 2017
aug 01, 2017
aug 01, 2017