mobile world congress 2017: using your wall as a giant touchscreen is now possible thanks to SONY's latest creation, which has just been unveiled at MWC barcelona. the company made waves with the 'xperia touch'—a groundbreaking projector that transforms any flat surface into a 23" high definition touchscreen.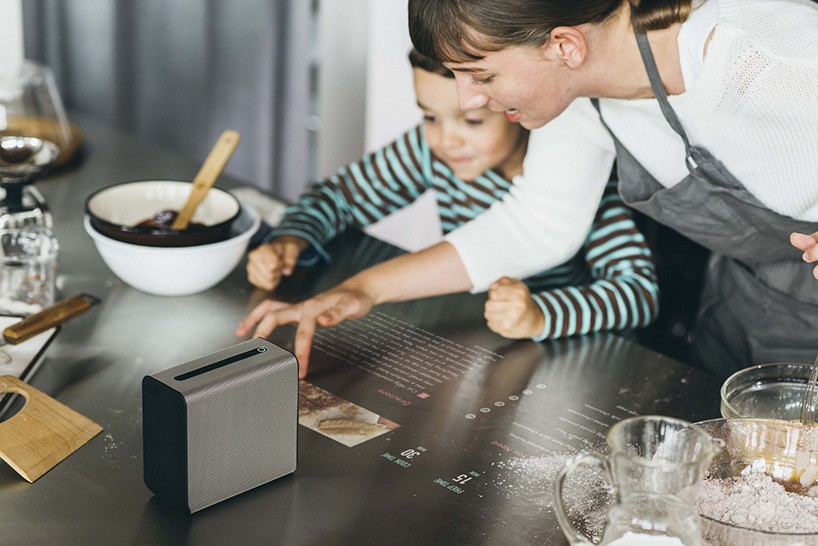 SONY unveiled the 'xperia touch' at MWC 2017
SONY's interactive android projector uses both horizontal and vertical ultrashort-throw projection to create the revolutionary UI. the interface is fast, fluid and responsive to physical touch, build using sony's SXRD projection display technology. the projection is rendered touch sensitive by a combination if infared light and real-time detection via its built -in camera, at a rate of 60 frames per second.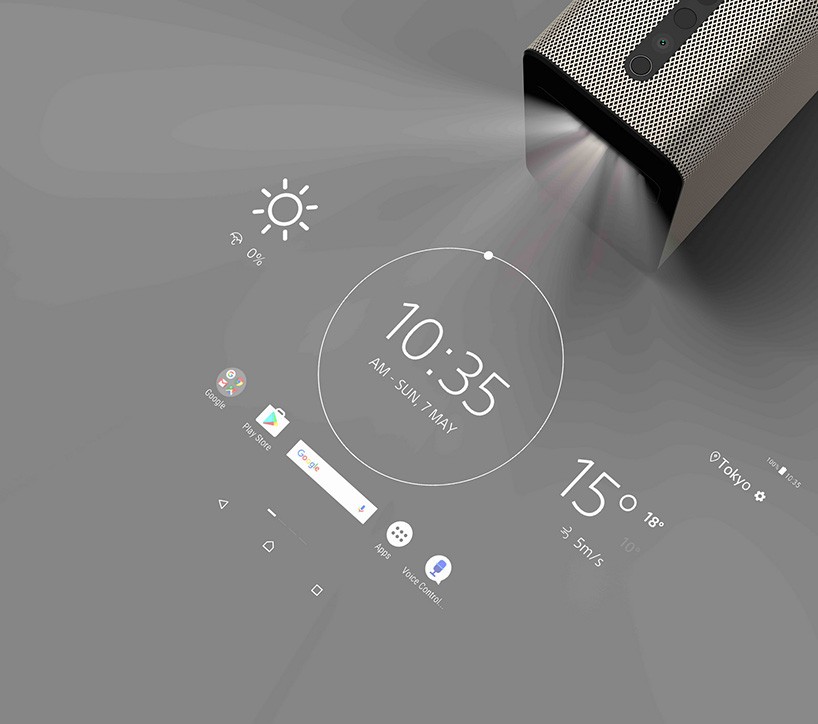 the device uses infared light to detect human touch
crowding round a single laptop screen for the annual family video call can be a thing of the past, since the smart projector transforms a wall or table into a giant screen. the projection is designed to be at once minimalistic and accessible in both brightly lit or dark conditions. the futuristic hardware incorporates equally useful software, with the devide providing weather infomation, a memo board a calendar and a skype portal. the device also runs with any app or game downloaded from the google play store.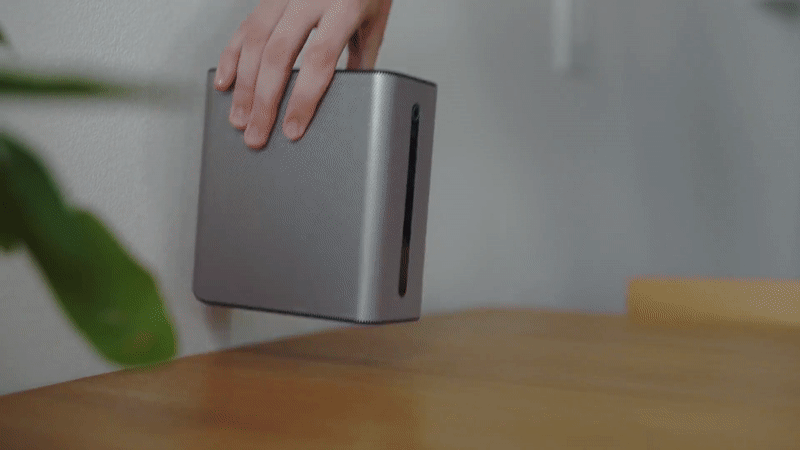 the 'xperia touch' makes any surface into a 23″ touchscreen for games and video calls
president and CEO of SONY mobile communications hiroki totoki elaborates on the futuristic concept stating that the company is set on 'creating whole new interactive communication experiences with the xperia smart products.' SONY have also unveiled the 'xperia ear open-style concept' earphones which allow you to listen to music whilst simultaneously hearing sounds from the world around you, and the xperia XZ premium which is the first ever smartphone with a 4K HDR screen. the xperia touch projector is set to start retailing in spring 2017.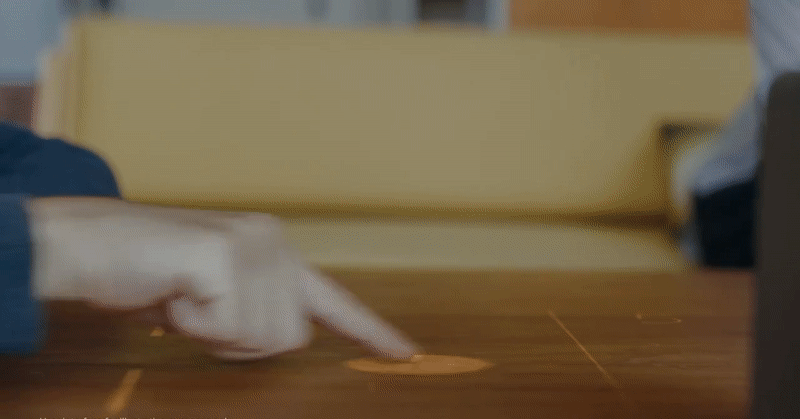 the device combines infared lighting with real-time detection via a built-in camera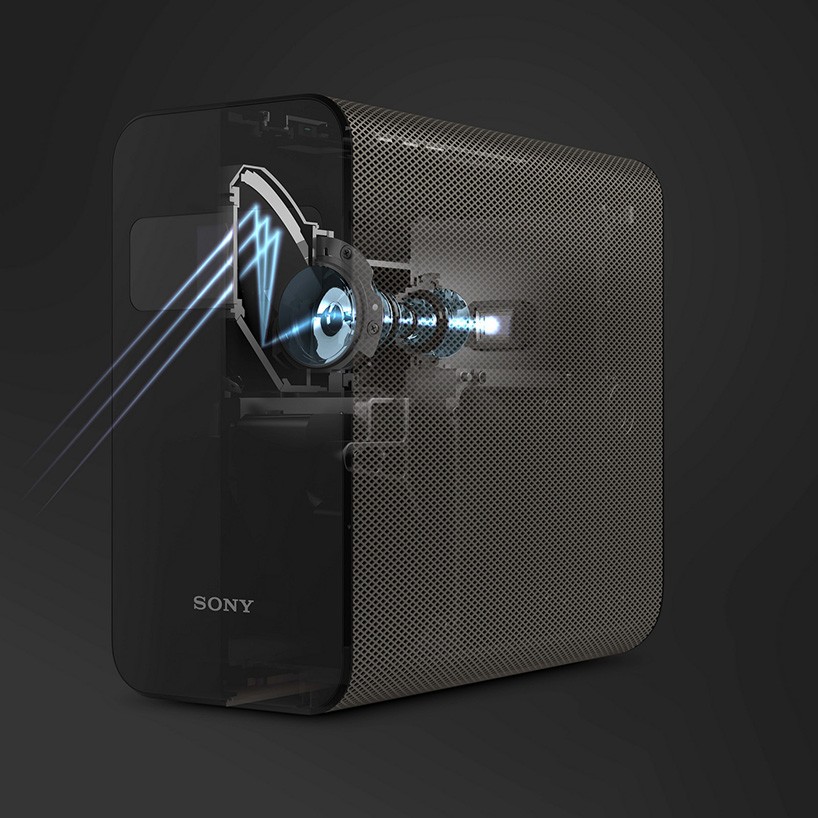 the interface is fast, fluid and responsive to physical touch, build using sony's SXRD projection display technology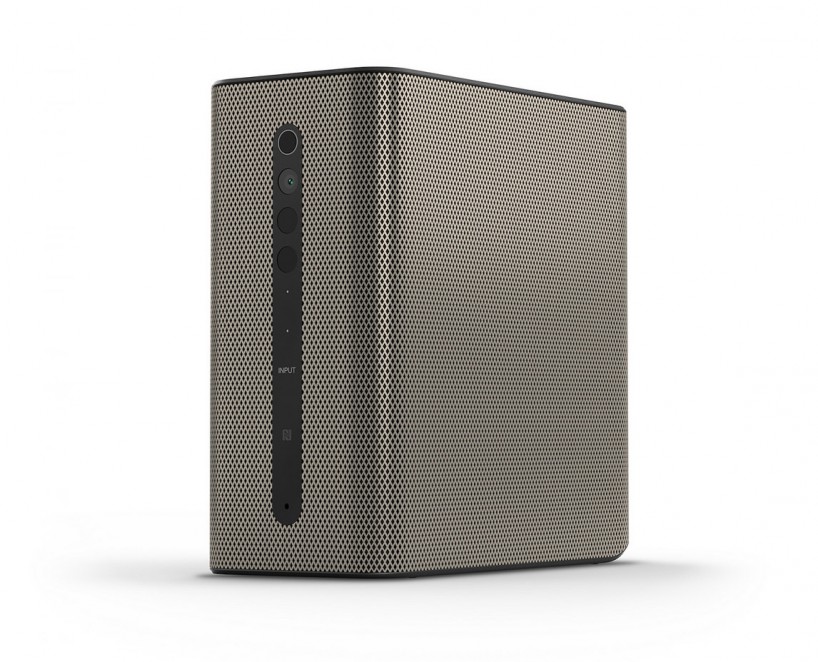 the handware has a minimalist, sleek appearance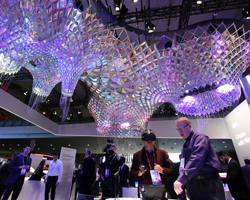 mar 03, 2017
mar 03, 2017
mar 01, 2017
mar 01, 2017
feb 27, 2017
feb 27, 2017
feb 27, 2017
feb 27, 2017
sony
(34 articles)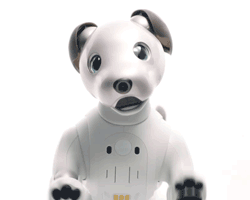 nov 02, 2017
nov 02, 2017
oct 30, 2017
oct 30, 2017
apr 11, 2017
apr 11, 2017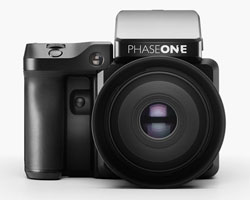 apr 04, 2017
apr 04, 2017
feb 06, 2017
feb 06, 2017
jan 16, 2017
jan 16, 2017