speedX unicorn luxury smart road bicycle at CES 2017: speedX, the tech company whose first smart bike became the most-funded bicycle project on kickstarter, is back with its latest luxury smart road bike: the 'unicorn'. announced during CES 2017, the california-based bicycle manufacturer has packed in a host of features which it claims will take the biking experience to the next level. one of the things the comany champions itself on is the built-in 2.2-inch screen cycling computer, which displays data clearly in real-time: segment time; cadence; HBR, speed, calories, altitude, GPS, distance, weather, slope and more.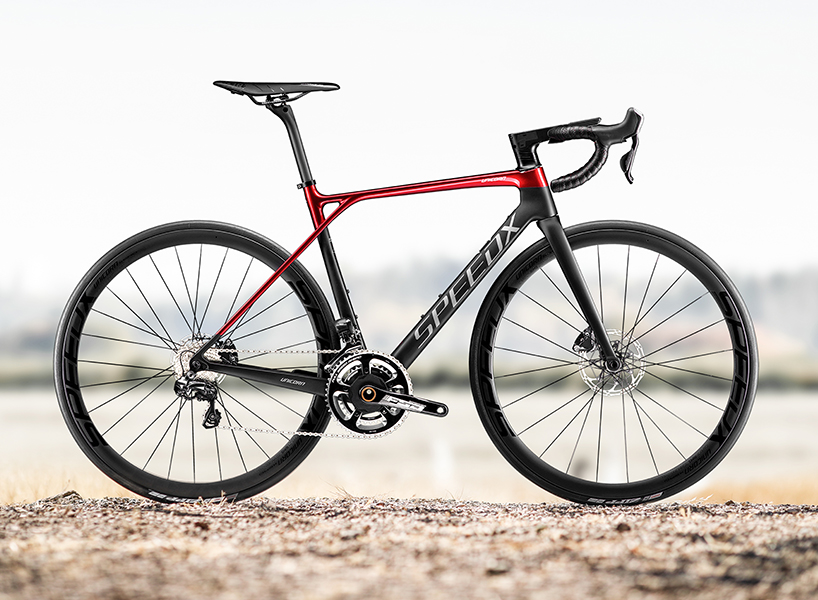 all images © speedX
looking towards the bike industry, changes have been few and far in between recently. it is dominated by some juggernauts, but they are too big to make a difference or bring some innovations in this industry. that's why in 2014, cycling enthusiasts tony li and jam gao started speedX, hoping to bring hi-tech changes to the traditional bike. they first released an app for cycling enthusiast that proved immediately popular (almost one million users). then came a bike computer that turned normal bikes into smart bikes (successfully surpassed its funding target on indiegogo). and in march this year, speedX launched its first smart bike, the 'leopard', which became the most funded bike project on kickstarter.

in-house built 'vibration control system' increases comfort when riding
while speedX found success on its first product, the process has been long and arduous. they had to triple its R&D staff after the campaign and even purchased a factory to handle its own manufacturing. with so much money raised, orders have been far over the californian company's expectation. but it managed to ship out all the orders before this new campaign, while some other companies didn't deliver.

first road bike with integrated power meter
'with speedX, we have found a fine balance between the bike's performance and its price, which means making the smart road bike affordable for most people. if you compare our bike with same configuration bike from the market, ours costs half as much. and our bikes are much smarter than others. also, we have focused on the online business which avoids the agency system and brings the best price to the customer directly,' comments raggy lau, speedX's head of global marketing.

all hidden wire design
speedX comfortably surpassed it's latest funding target on kickstarter for the 'unicorn' in just a matter of days, which can be viewed in detail here.

one of the lightest framework in the world
aug 17, 2017
aug 17, 2017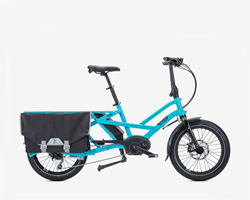 aug 08, 2017
aug 08, 2017
aug 08, 2017
aug 08, 2017