technology is increasingly being used to bring the back garden closer than previously imaginable—to the heart of the kitchen. cambridge, MA-based sproutsIO, has launched launching its premium-level, all-in-one indoor gardening system that helps grow produce as efficiently as possible. fully automated, the smart appliance grows plants soil-free via a proprietary 'hybrid hydroculture system' (combining hydroponics and aeroponics); tracks their growth; and senses their needs—be it light, water or nutrients. much of the manufacturing is done in detroit, where founder and CEO, jennifer broutin, farah grew up. the MIT media lab alumni, trained in architecture, has had a long interest in energy and urban infrastructure. sproutsIO, one day, could address issues regarding inefficient food transportation, the incredible amount of fresh water used by the agricultural industry, and the increasing urbanization across the globe. but on the simplest level, it grows the produce you want, when you want it.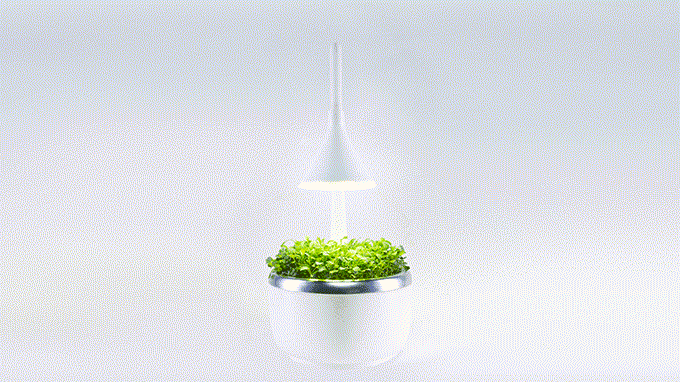 you can reliably grow fresh fruits and vegetables indoors, year-round, soil-free, using an app-controlled system that learns from your preferences. no matter the user's experience in a garden, sproutsIO makes the process of growing food pleasurable and rewarding. a variety of produce can be grown in the 'smart microgarden' from fruiting plants to leafy greens and herbs to root vegetables.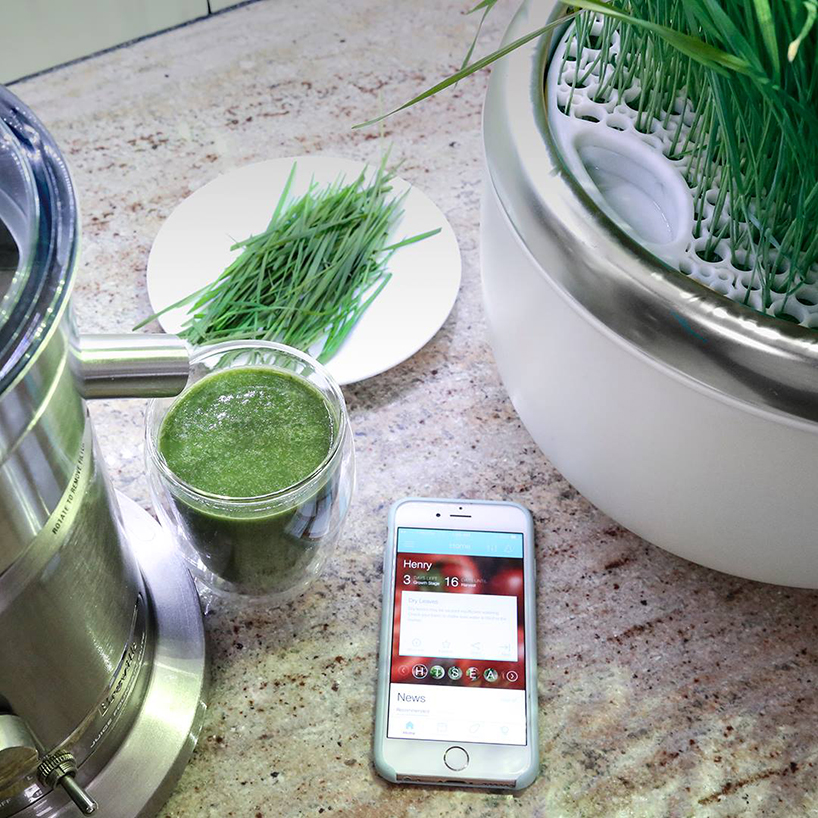 sproutsIO is elegant and thoughtfully designed. the typical pain points associated with growing such as time consuming setup; tedious maintenance routines; and ad-hoc component assembly have been solved. users can start growing in under 5 minutes. plug in the 'sproutsIO', and download and launch the 'sproutsIOgrow' mobile app to connect your the plant pot to wifi. place the 'sio seed refill' in the basin, and the camera will recognize the plants being grown and confirm recommended settings.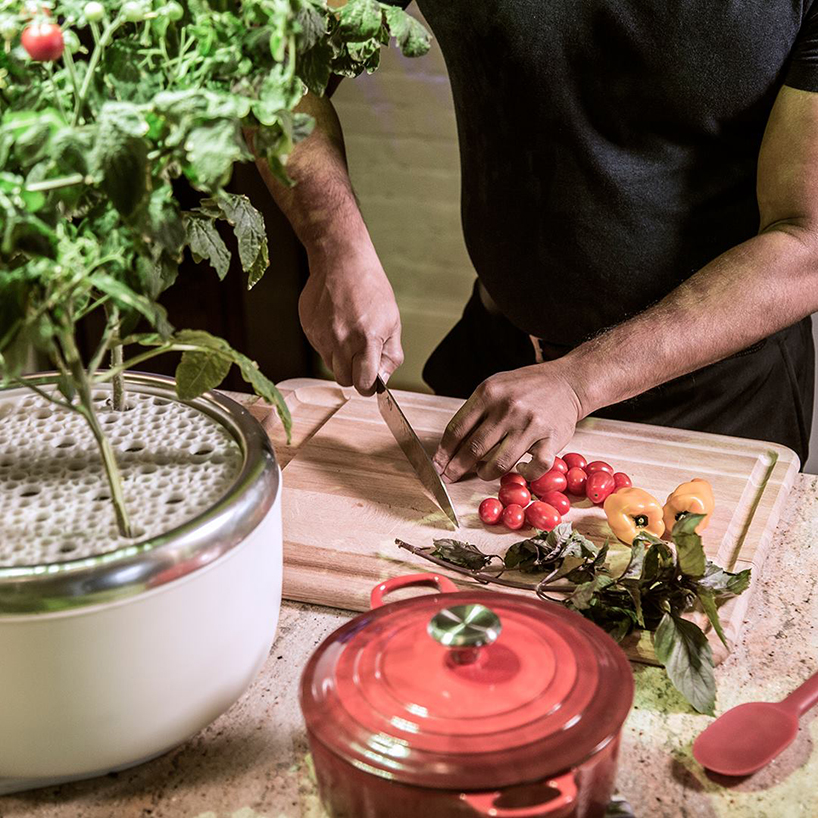 produce grown on in the microgarden doesn't need to be washed since it's not grown in soil, and no pesticides are used in the growing process. the distance from harvest to plate has been significantly reduced. dishwasher safe maintenance is simple with sproutsIO, just unscrew the sensor module and place the growing basin in the dishwasher. there is no need to disassemble and fuss with cleaning individual parts and seals.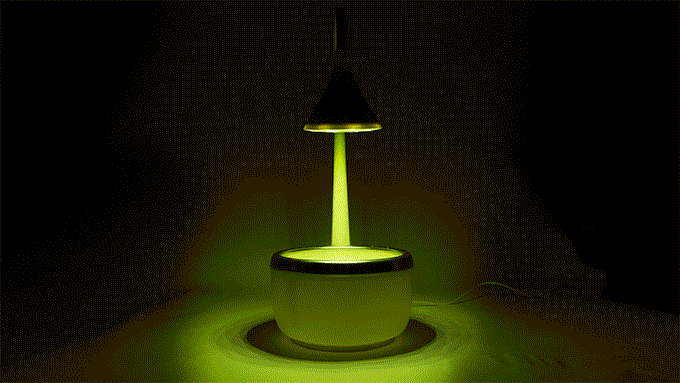 the hybrid hydroculture system has the technical performance to grow quality produce indoors, year round. machine learning software develop growing profiles and harvest schedules from real-time system data analysis. wavelength-tuned smart LED lighting, plant health imaging, time-released nutrients and electronic misting system adjust automatically to produce a sustainable and energy-efficient environment for optimized yield.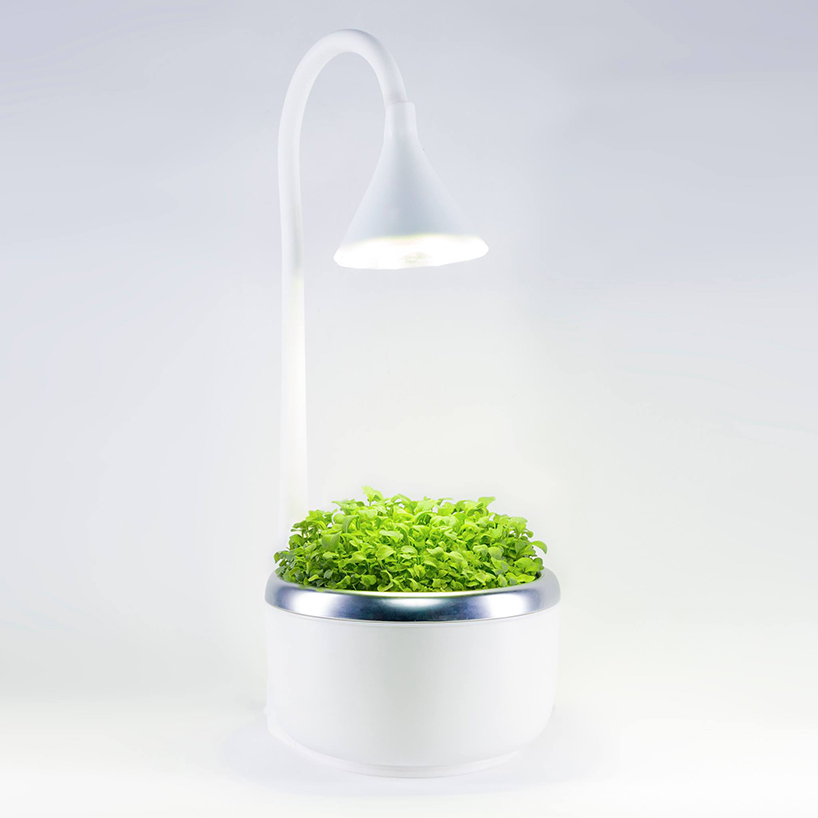 its wavelength tuned, high efficiency LED lighting can adapt to the plants' needs and ambient light levels to provide the optimum growing conditions and refined energy efficiency. by comparison, half the power of a standard incandescent light bulb to power the whole system is used. sproutsIO's LED's are also designed to appear white to the human eye, resembling daylight for comfortable viewing, while providing the blue and red spectrum needed by plants.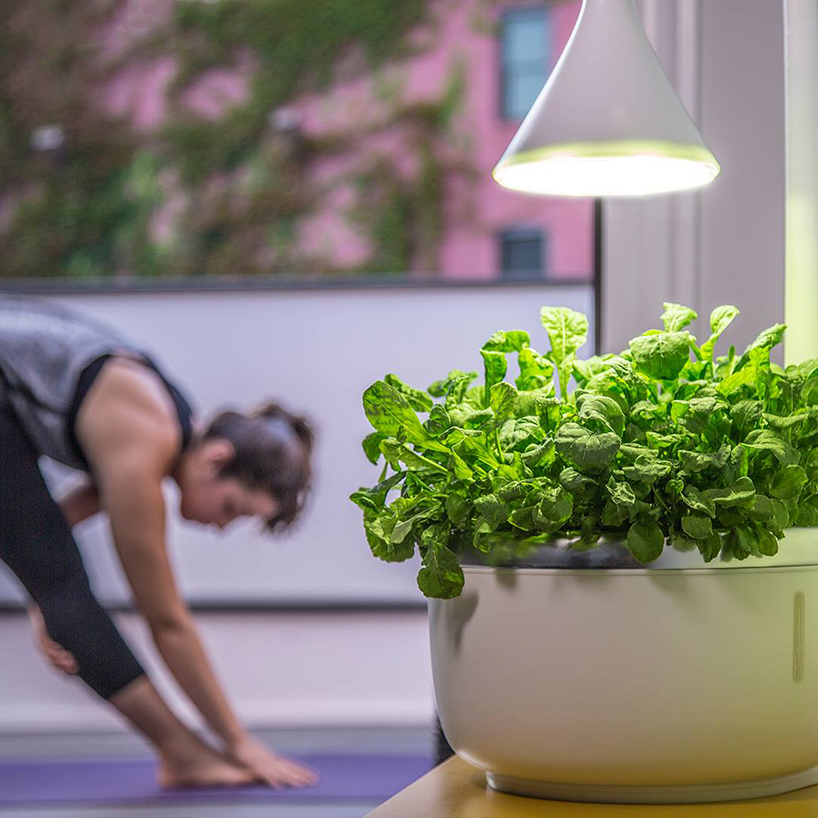 'sprousIO' is reaching out for funding via its kickstarter campaign, which can be viewed here.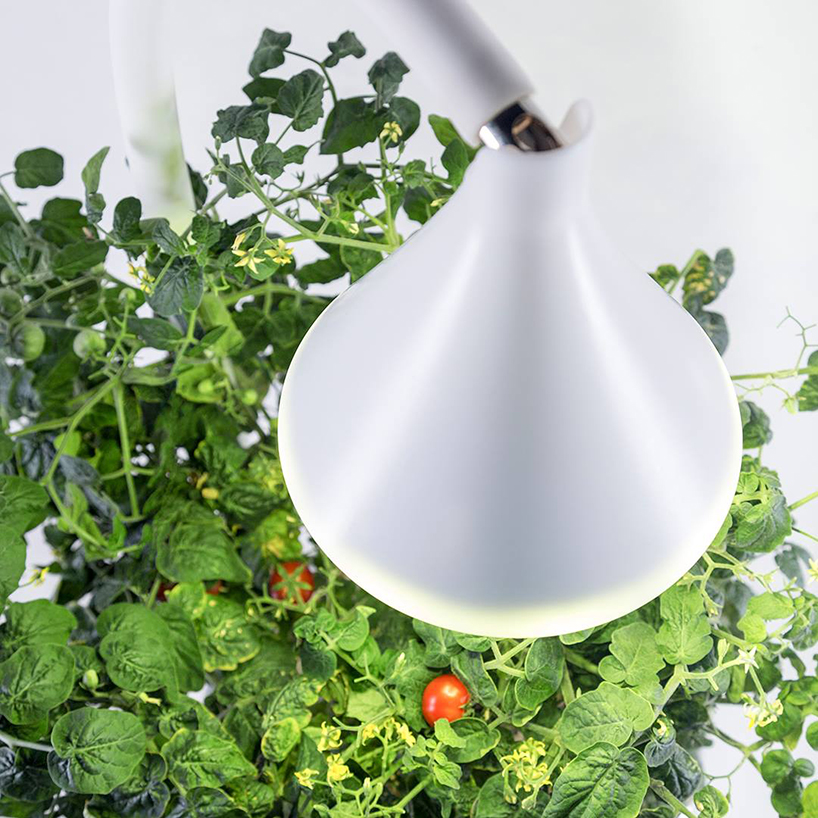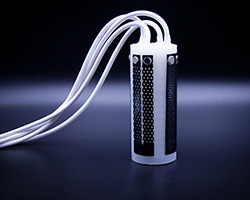 feb 14, 2020
feb 14, 2020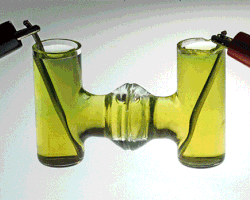 oct 04, 2019
oct 04, 2019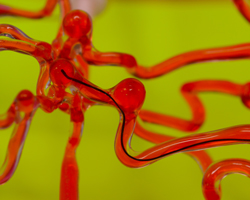 sep 03, 2019
sep 03, 2019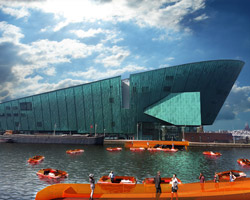 aug 08, 2019
aug 08, 2019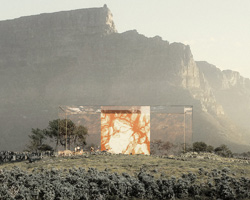 apr 15, 2019
apr 15, 2019
mar 29, 2019
mar 29, 2019
a diverse digital database that acts as a valuable guide in gaining insight and information about a product directly from the manufacturer, and serves as a rich reference point in developing a project or scheme.