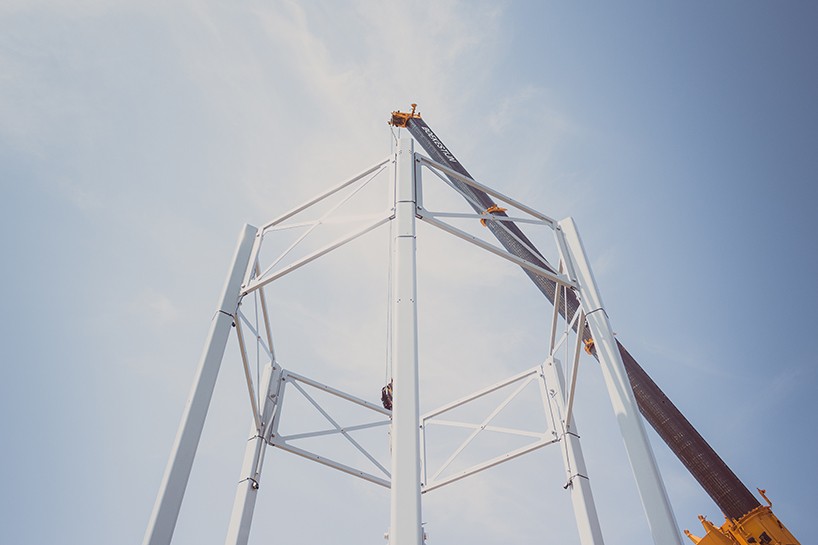 aug 14, 2015
studio roosegaarde is on a mission to save cities with smog free tower
studio roosegaarde is on a mission to save cities with smog free tower
all images courtesy of studio roosegaarde
daan roosegaarde and his studio are out to save the world once again, with a 'smog free tower' meant to purify the air of some of the world's worst cities. with a hugely successful kickstarter campaign that reached €50,000 today, the project will be realized and built in rotterdam, netherlands. using patented ion technology the massive vacuum cleaner will produce smog free bubbles of public space, allow the city's citizens to enjoy and breathe clean air for free. the seven meter tower will learn 30 cubic meters of per hour and is powered by sustain clean energy.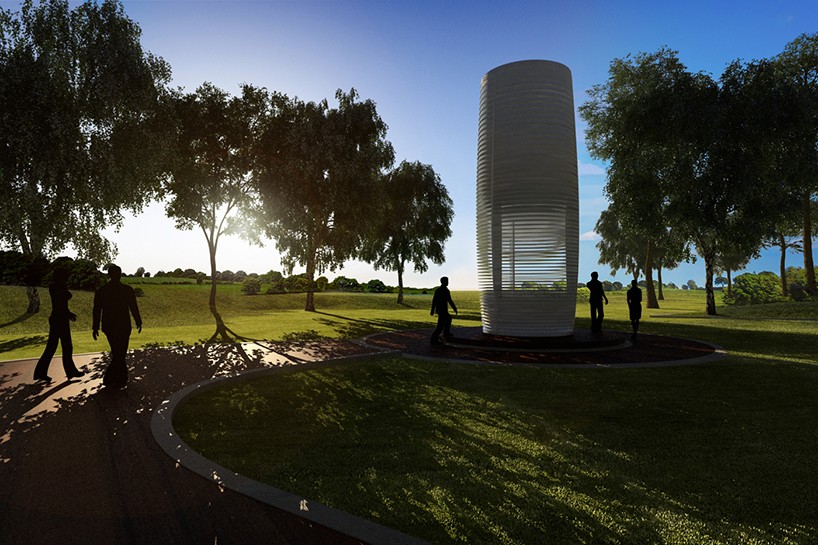 the installation will be surrounded by trees
without throwing anything away, the collected carbon from the tower will be pressurized to create 'diamond' rings and cufflinks for purchase. after a campaign in rotterdam, the installation will travel around the world, from beijing to paris, to los angeles and mexico city. studio roosegaarde believe society should do more, and not less when fighting visible pollution, and drive to make modern cities livable again.  
the project is presented at EDIT, a 10-day immersive design and innovation festival in toronto, from september 28 – october 8 2017.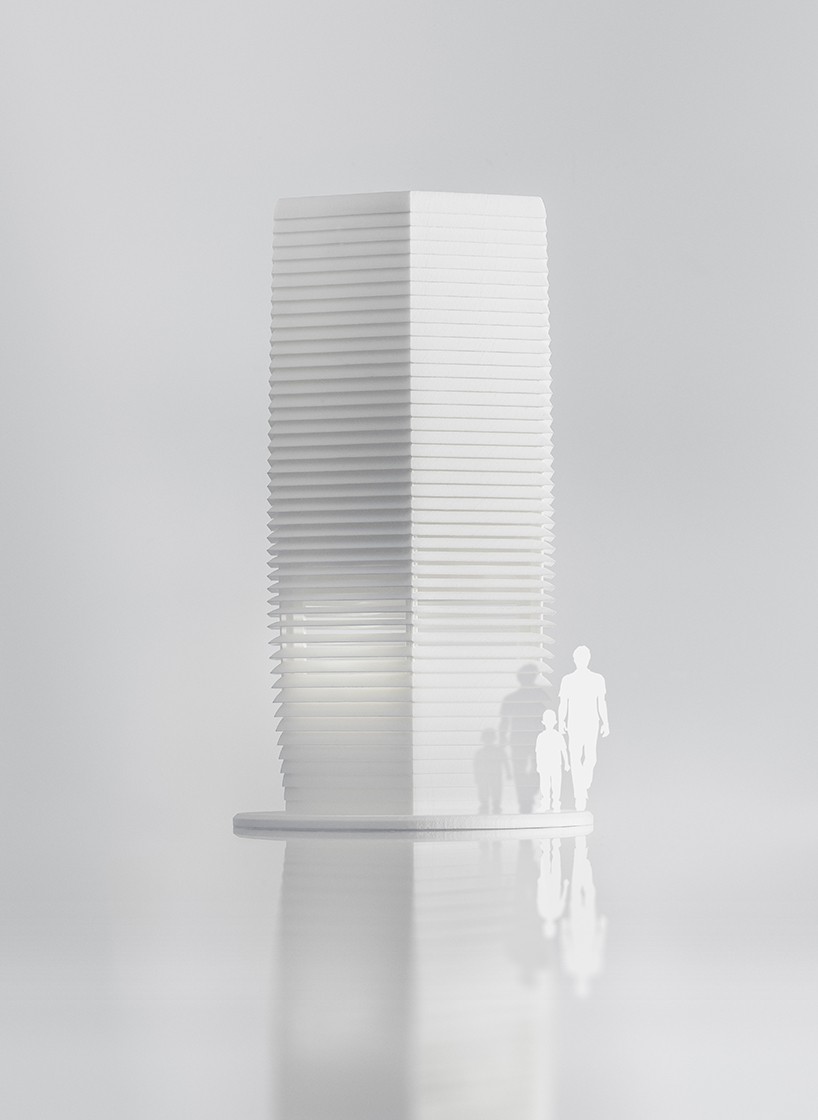 the simple tower shape will vacuum the smog through its vents
video courtesy of studio roosegaarde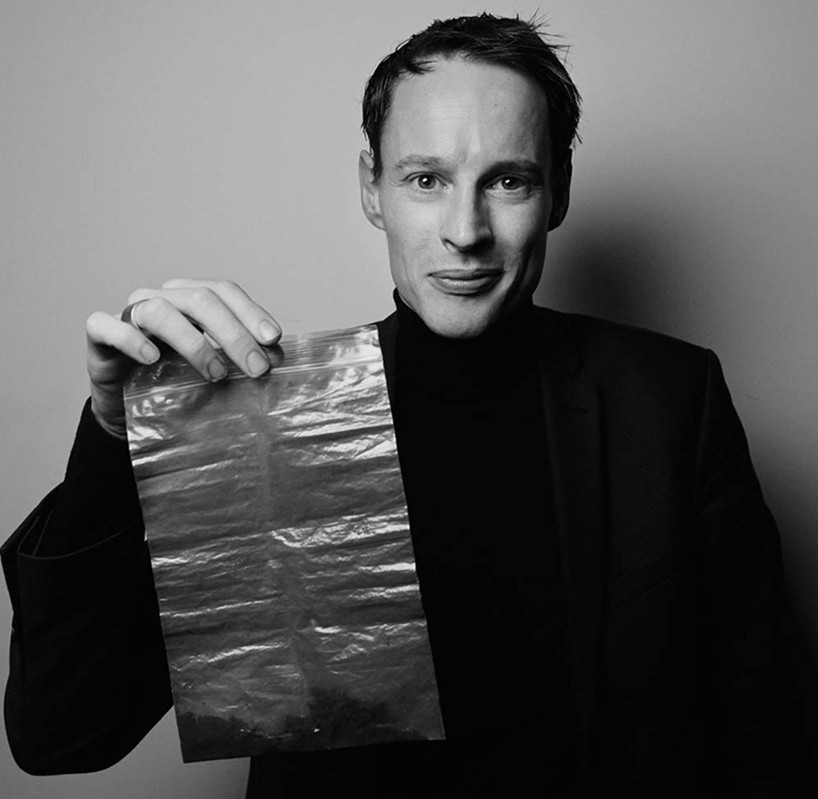 daan roosegaarde and a bag of collected smog

kickstarter update
video courtesy of studio roosegaarde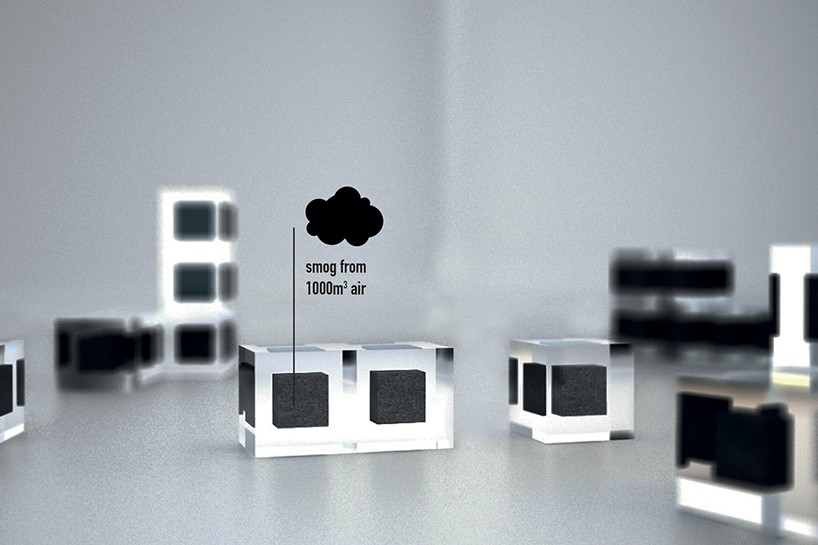 the collect smog shaped into a cube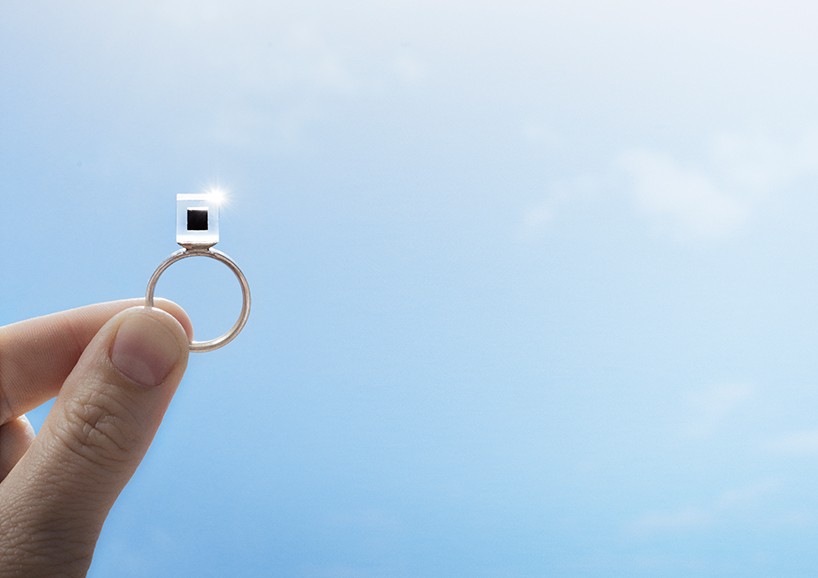 carbon 'diamond' rings available for purchase
oct 04, 2017
oct 04, 2017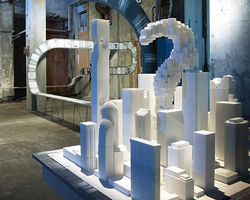 oct 02, 2017
oct 02, 2017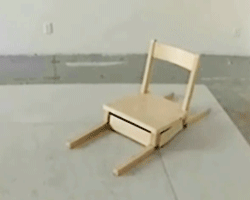 sep 24, 2017
sep 24, 2017
sep 06, 2017
sep 06, 2017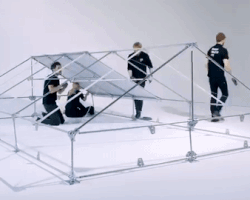 jan 31, 2017
jan 31, 2017
feb 29, 2016
feb 29, 2016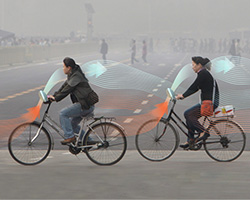 may 16, 2017
may 16, 2017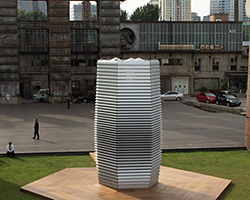 sep 29, 2016
sep 29, 2016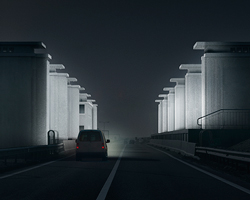 sep 05, 2016
sep 05, 2016