beyond just driverless
once upon a time, the future of autonomous vehicles (AVs) was hard to imagine. then, we got used to the idea and the thought of driverless cars painted a picture similar to our current state, with the same cars we have now, the same roads, the same journeys – just without drivers! now we've had some years for the idea to evolve and as it has, its' future has grown more complex. in the last year car giants like jaguar, renault, audi and nissan – to name but a few – have continued to develop their own autonomous models, whilst others have brought interesting concepts for AVs and the roads they will occupy one day. and so questions have arose, ones asked more often than others, over the safety of the roads once controlled by computers and how autonomous vehicles will react in emergency situations? and other less asked questions over the possibly opportunities autonomy could bring to passengers, pedestrians and more interestingly advertisers…
a road network utopia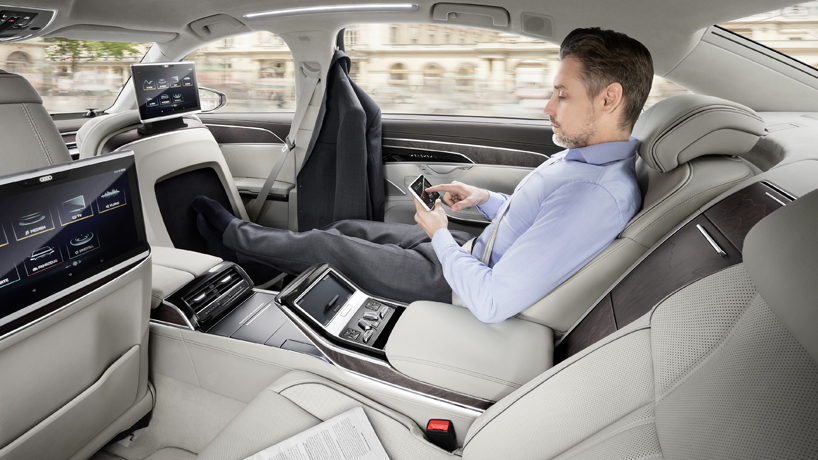 the AUDI A8 lets the driver take a break from the wheel
image courtesy of AUDI
no more traffic accidents, enlightened government regulatory policies, fewer traffic jams and parking issues, lower fossil fuel consumption and reduced air pollutions. as fleets of cheap, accessible AVs offer rides at the tap of a screen, a stress-free commute offers safe transportation options for everyone. an early example of this might be the AUDI 'A8', which made its world debut in march 2017 – the first car to enhance SAE level 3 conditional automation technologies. the automated advancement then takes over the vehicle to handle starting from a stop, accelerating, steering and braking within its lane – making a traffic jam far easier to contend with. and a future example? well, the rinspeed's snap – a skateboard and pod car-sharing concept looks ahead to a life on the road where there's not such thing as a car owner.
the future of a driverless car is VR
ubisoft's vr for renault's autonomous car
video by
ubisoft
the tech doesn't stop at automation. yes, AVs will make the most of AI to navigate the roads but VR will satisfy those on board and so long as drivers are not driving, they'll need something to do! ubisoft and car-maker renault recently unveiled a virtual reality experience for the car company's autonomous vehicle, the symbioz concept car, which uses the car and its environment to create unique immersive experiences including futuristic and surrealist landscapes.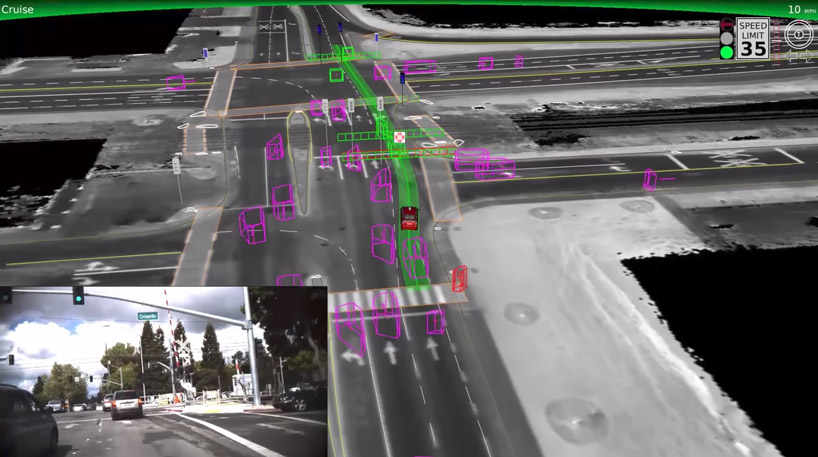 waymo are creating detailed and realistic virtual versions of areas in california
image courtesy of waymo
meanwhile engineers are using virtual reality to help AVs absorb the rules of the road. researchers are currently testing the foundations of these types of vehicles inside computer simulations whilst some are also developing methods that would allow cars to actually learn new behaviour from these simulations – read more.
drivers, more passengers = more passengers, more drivers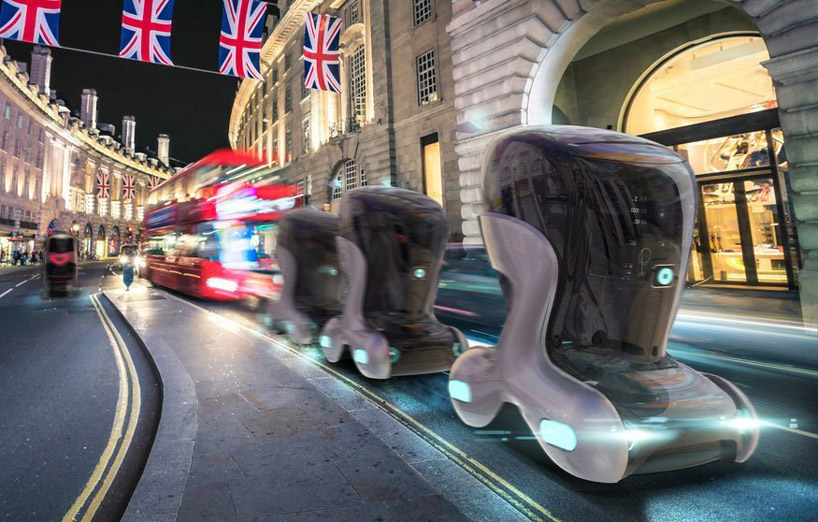 could driverless roads lead to an increase in congestion?
courtesy london transport museum
a new perspective on individualized, urban mobility and local public transport is gaining traction: car-sharing. after uber went some way in popularising the idea with uberpool, concepts for future AVs have been governed by the idea of autonomous driving meaning less drivers, less car owners, and therefore a more shared road. smart revealed their vision for the future of car sharing earlier in the year – the smart EQ fortwo – meanwhile a collaborative competition between renault and design school, central saint martins, saw a similarly 'social' oriented concept – the float. like rinspeed's snap, these vehicles work to a model of shared transit. the fear is that as this model increases in efficiency, so will the number of people using it taking us into less of a utopia and more of a…
…dystopia not helped by the fact that…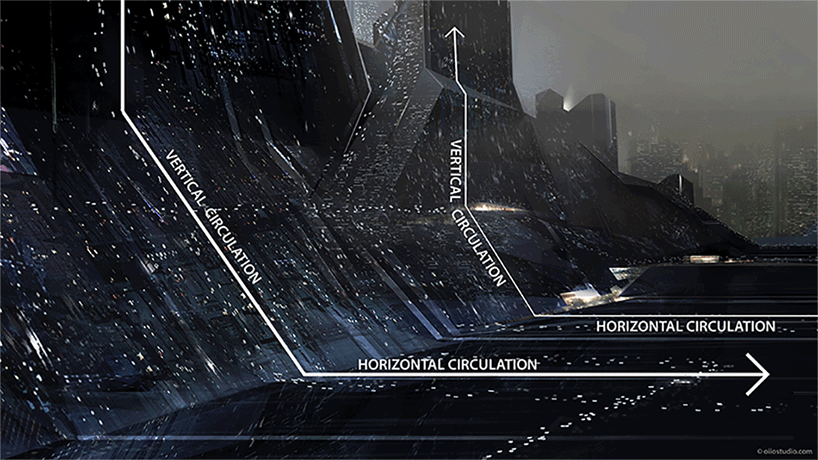 oiio presents modular car concept for 2060 LA mobility including their conceptual glance at LA in 2060 – read more.
image courtesy of oiio
google and apple, and large automotive brands such as BMW, AUDI, tesla, volkswagen, and smart have all proposed concept cars with a fully autonomous driving feature, and many to be released as early as 2020. with the help of world-renowned design critic alice rawsthorn we reported on the possible disadvantages of driverless cars earlier in the year… increased congestion, energy consumption, and pollution, failing technology and increased numbers of road accidents. as people depend heavily on cars, a fleet of AVs create a dystopian world of transportation woes – read more.
but don't get too ahead of yourself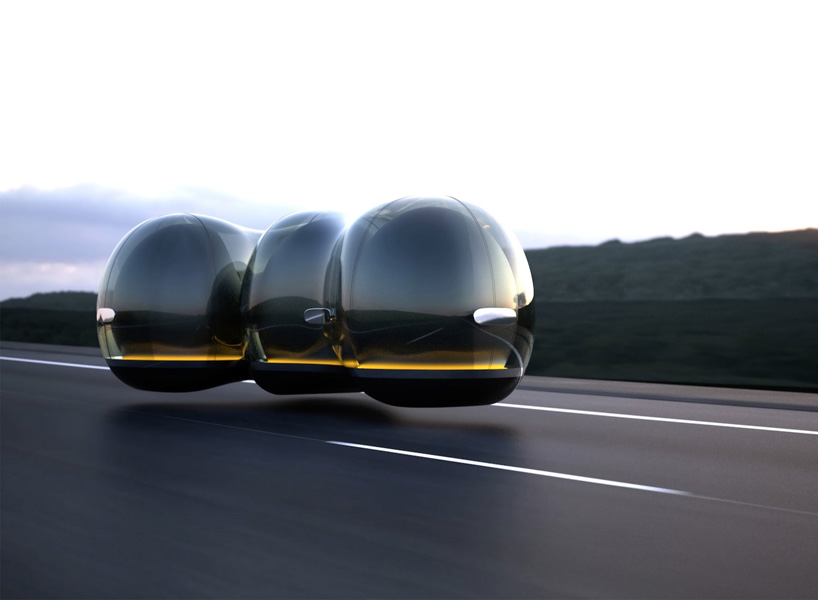 a collaborative design competition between renault + central saint martins unveils a vision of 'the car of the future' concept 2017
image courtesy of renault / central saint martins
volvo has pushed back its plans to distribute 100 self-driving SUVs to families in gothenburg, sweden, by 2017 by four years; new ford CEO jim hackett went back on expectations for the automaker's self-driving service which was supposed to be deployed at scale by 2021; google CEO sergey brin said we would have access to autonomous vehicles in fewer than five years…in 2012. beyond a fully fledged marketing campaign, perfecting sensors, absorbing all data from roads, programming AI and understanding exactly how these vehicles will be implemented, companies need to project costs and work these into extended plans. AVs might be a hot topic right now but they will most likely go through a long cooling phase before they really get on the roads.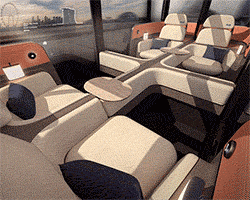 mar 13, 2020
mar 13, 2020
feb 19, 2020
feb 19, 2020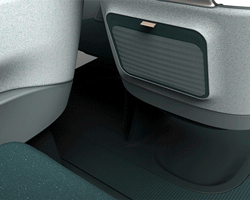 jan 27, 2020
jan 27, 2020
jan 08, 2020
jan 08, 2020
jan 07, 2020
jan 07, 2020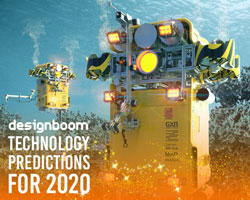 dec 30, 2019
dec 30, 2019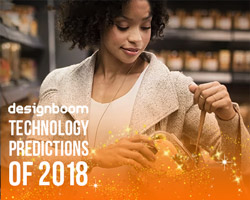 dec 31, 2017
dec 31, 2017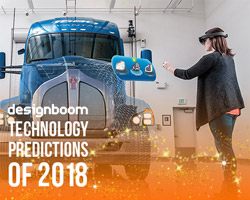 dec 29, 2017
dec 29, 2017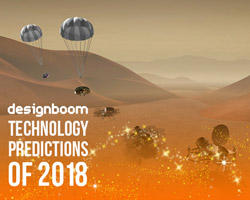 dec 28, 2017
dec 28, 2017
a diverse digital database that acts as a valuable guide in gaining insight and information about a product directly from the manufacturer, and serves as a rich reference point in developing a project or scheme.