we were promised hover boards and we got them. we were promised self lacing shoes, and we got them, too. we've been waiting for virtual reality for a while now. its been coming in jumps and starts since the nineties, but it looks like in 2017 the technology is finally going to be fully democratised. although certainly widely available already, 2017 seems to be the year that the relatively adolescent realm of virtual reality will take its place alongside our most trusted artefacts of technology: smartphones, tablets, TVs and gaming consoles. in fact, those futuristic headsets you keep seeing everywhere look set to shake up just about everything that's come beforehand.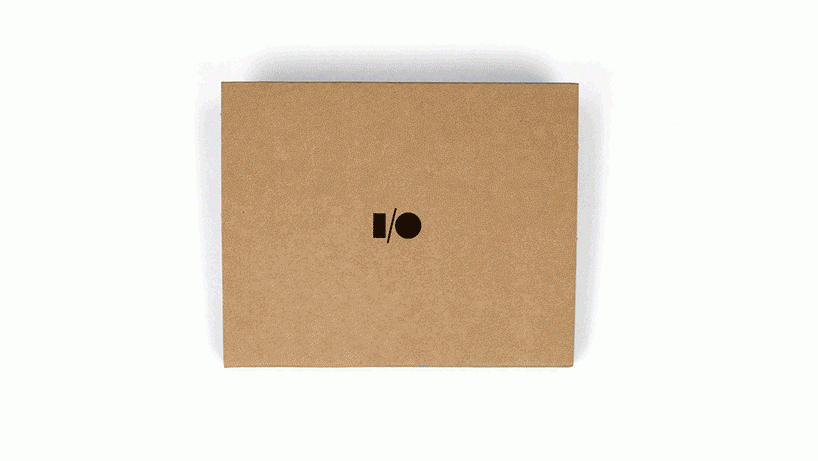 google cardboard is a DIY VR headset that turns any smartphone into a virtual display
image courtesy of google
(main) image courtesy of sony
according to digi-capital, the virtual and augmented reality industries will be worth $150 billion dollars by 2020 — and it's no surprise. over the past two years, designboom has watched the integration of virtual reality into every facet of art, technology and culture. but what happens next? in many ways, VR has become the accumulative result of our ongoing relationship with the internet, and the expanding library of devices and doors we use to access and avail of that world. in an exciting and, admittedly kind of scary expansion of this, virtual reality offers almost complete submersion in what right now we get in drips and drabs.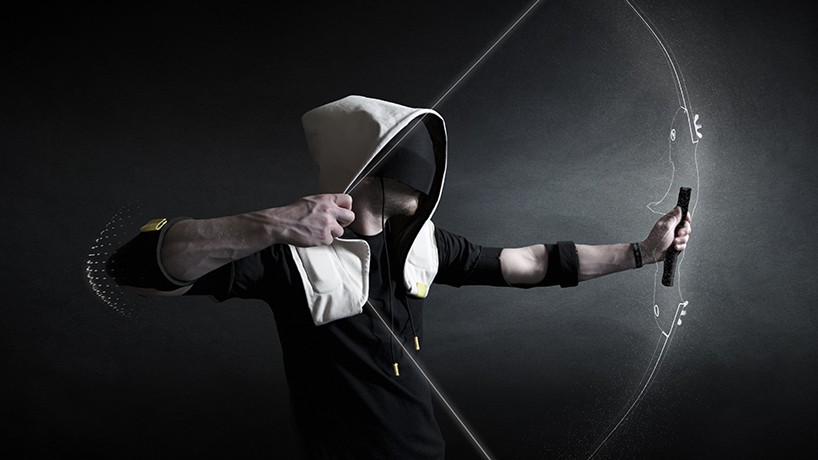 the 'shadow' by artefact group is an adaptive VR that includes an integrate hood and shoulder cloak
image courtesy of artefact group
there were more than a few things that happened in 2016 that nobody saw coming — but some of the paths that VR is set to take seem, at least for the moment, clear. the first and already arguably the most advanced of these is gaming. by rights the birthplace of VR, gaming is the industry that, at the moment, is driving the technology forward. does anyone remember the 'playstation 9' advert sony released in back in 2000? the spores that could tap into your dream gland? doesn't seem so far-fetched now, does it? take the virtuix omni for example — a concave circular treadmill that lets you physically run through virtual worlds. pairing this element with VR has the potential to result in a level of emotional and physical engagement we've not yet seen, a sense of agency and consequence heretofore absent in popular media.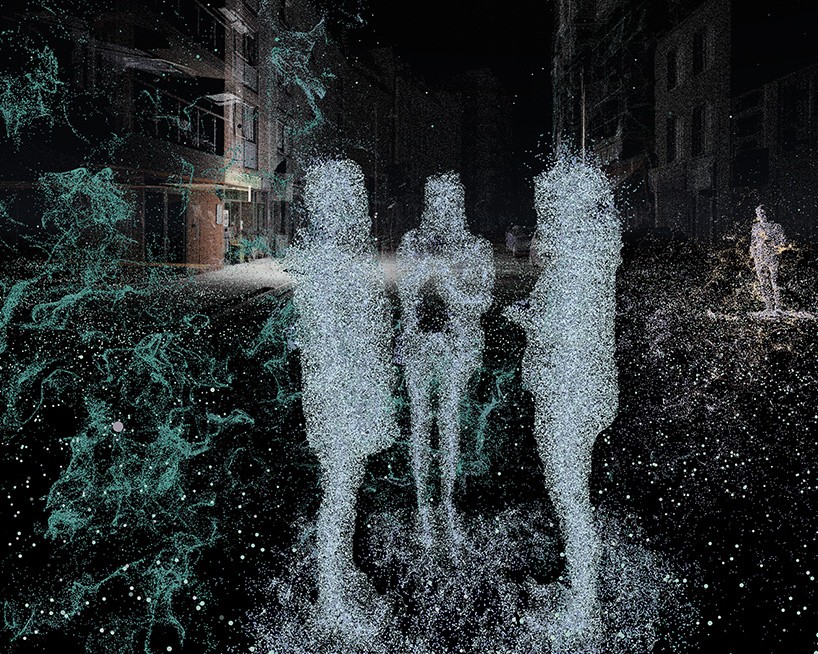 the palimpsest project uses VR to digitally record the changing face of local architecture
image courtesy of the interactive architecture lab at UCL
from the thrill of gaming, to the galleries of the art world, the different facets of the VR industry are increasing slowly in parallel with our own. for art this year, VR was the name of the game. as those little black headsets become more common, we predict artists taking on the technology to paint, sculpt and craft without limits. earlier this year, TIME magazine gave seven artists the chance to try working with the google tilt — a three dimensional painting tool — and the results were breathtaking. it's not just for visual artists either — immersive theatre company punchdrunk collaborated with samsung this summer to bring an unsettling virtual performance to the tech company's chelsea store in new york. forget streaming live performances to the cinema, before too long we'll be catching the latest broadway hit from the comfort of our living rooms.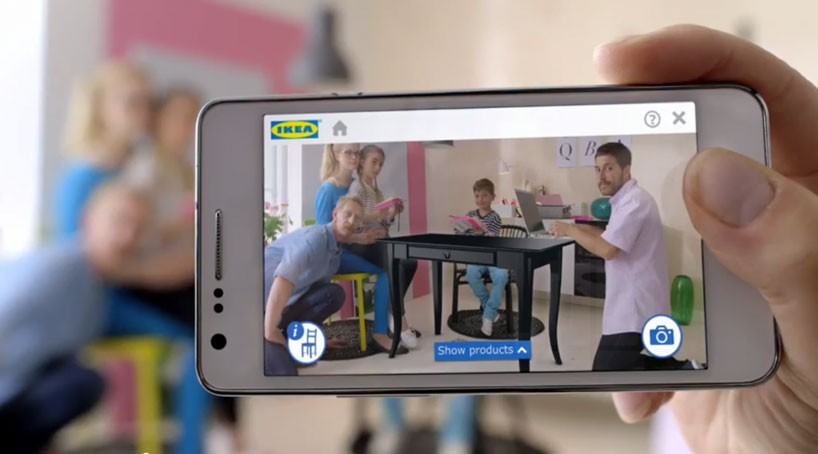 IKEA already lets you use AR and VR to preview their products
image courtesy of IKEA
we're also putting our money on this becoming a staple in the architect's toolkit. recently, we ran an interview with ole scheeren where he spoke of how rare it was to work on a 1:1 scale. imagine designing a building in true to life dimensions, growing and improving your process as the physical realities of a building are made clear. like lego, but real life. once the work is done, what's stopping potential buyers from exploring a virtual showroom? IKEA's on top of this one already, with their 'virtual home experience'. we foresee these kind of advancements across the field, from shopping online, to interior decoration.
the google tilt brush
video courtesy of google
it's even changing the way we practice medicine. killscreen magazine wrote earlier this year about how surgeons can now practice complicated surgeries multiple times in an immersive, true-to-life mock up situation, with the potential to drastically increase their success rate. using this technology, we wouldn't be surprised if 2017 was the year VR made its way into schools, giving students and teachers alike a visceral, interactive and deeply affecting way to learn — all without leaving the classroom.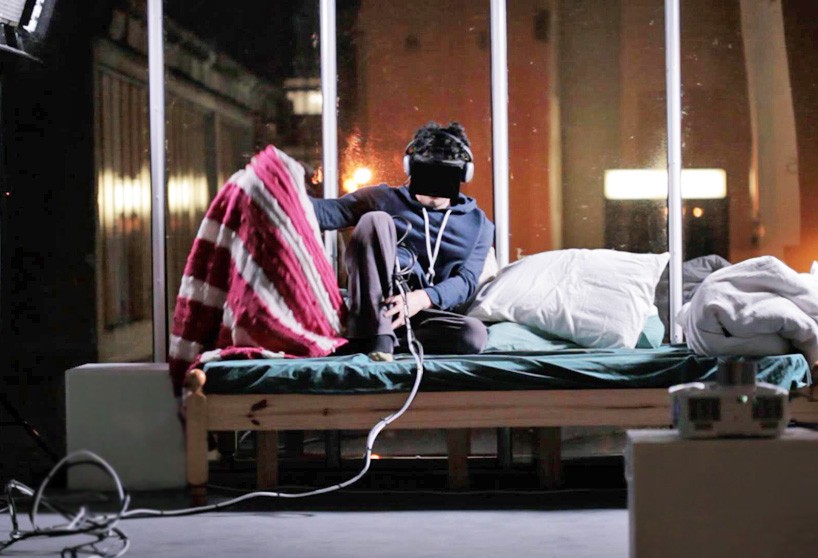 performance artist mark farid spent 28 days straight inside a VR headset
image courtesy of mark farid
true accessibility to VR means bringing it home, means moving it from it's current position as luxury investment to a home device staple. think getting up in the morning and rather than flicking on the TV or opening a newspaper, you're transported directly to the white house to catch up on the president's latest speech. we're seeing this already (kudos to the new york times) with amazing effect, but if we're going to get really intimate with VR this year, it can't stop there. for better or for worse, it looks like the technology will be hopping into bed with us too. should you feel the need to act on one of your more discreet desires, adult site PornHub has recently released a virtual reality channel, and is providing free trailers to entice subscribers. fancy taking it a step further? japanese company imagineVR has developed a fully interactive adult PC game 'BeacHouSex' for use with the oculus rift headset, created for a market whose popularity is forecast to bring the technology forward in leaps and bounds.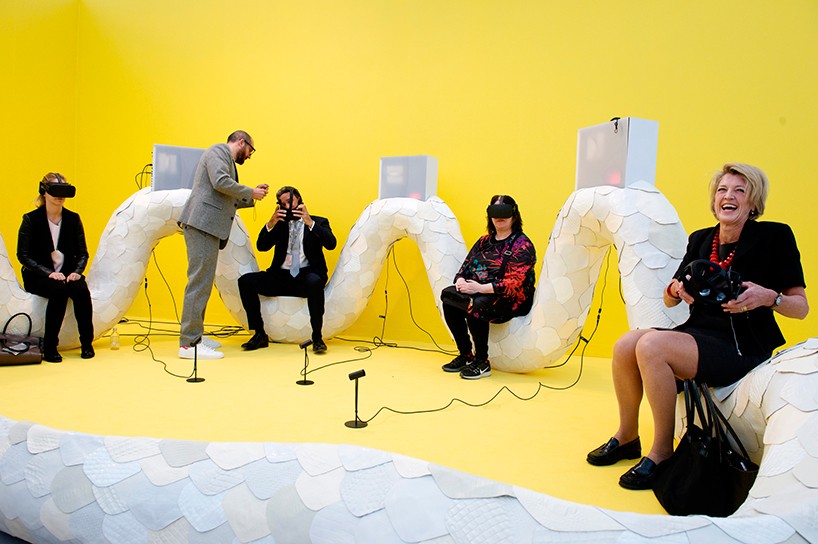 jon rafman's transdimensional VR serpent stole the show at this year's frieze london
image by linda nylind, courtesy of linda nylind/frieze
as exciting (or unsettling) as all this is on a surface level, we're looking to virtual reality as a real method of generating meaningful change. unlike back in the '90s, it's clear now that this isn't a toy — it's a tool. although in many ways VR is focused on the individual, in 2017 we want to see this technology become a community. whether we like it or not, virtual reality is changing the way we think, play, create and communicate. if this is the outlook for VR technology, then damn. the future looks…virtual.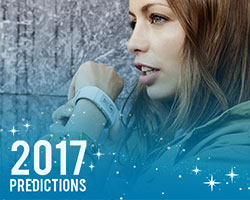 jan 01, 2017
jan 01, 2017
dec 30, 2016
dec 30, 2016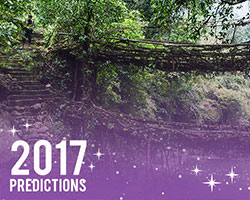 dec 29, 2016
dec 29, 2016
dec 28, 2016
dec 28, 2016
dec 27, 2016
dec 27, 2016
dec 26, 2016
dec 26, 2016
a diverse digital database that acts as a valuable guide in gaining insight and information about a product directly from the manufacturer, and serves as a rich reference point in developing a project or scheme.