on tuesday at tham luang in thailand, the last of the 12 members of the wild boar soccer team and their coach emerged from the cave safely, and elon musk looked on, his kid-sized submarine on-hand and ready should it be needed. a rescue team had spent the past three days getting the boys out following days of planning. in his own coinciding mission, the lead designer and CEO of spaceX, had seemingly done the same, the details of which were divulged divulged in a series of tweets.
Hi sir, if possible can you assist in anyway to get the 12 Thailand boys and their coach out of the cave. @elonmusk

— MabzMagz (@MabzMagz) July 3, 2018
it all started when a random twitter follower asked for his help, prompting a response from musk outlining his readiness should there be a practical way for him to do so:
I suspect that the Thai govt has this under control, but I'm happy to help if there is a way to do so

— Elon Musk (@elonmusk) July 4, 2018
like that, the money power and know-how of a multi-billionaire, with several technologically advanced companies at his finger tips, had been brought on board. what's more interesting than a multi-billionaire engineer muscling in on a search and rescue mission happening on the other side of the world however, is how exactly that multi-billionaire engineer, practically assists in a search and rescue mission happening on the other side of the world. luckily, a scattering of information over twitter outlines exactly how…
1. musk offers his hole-drilling expertise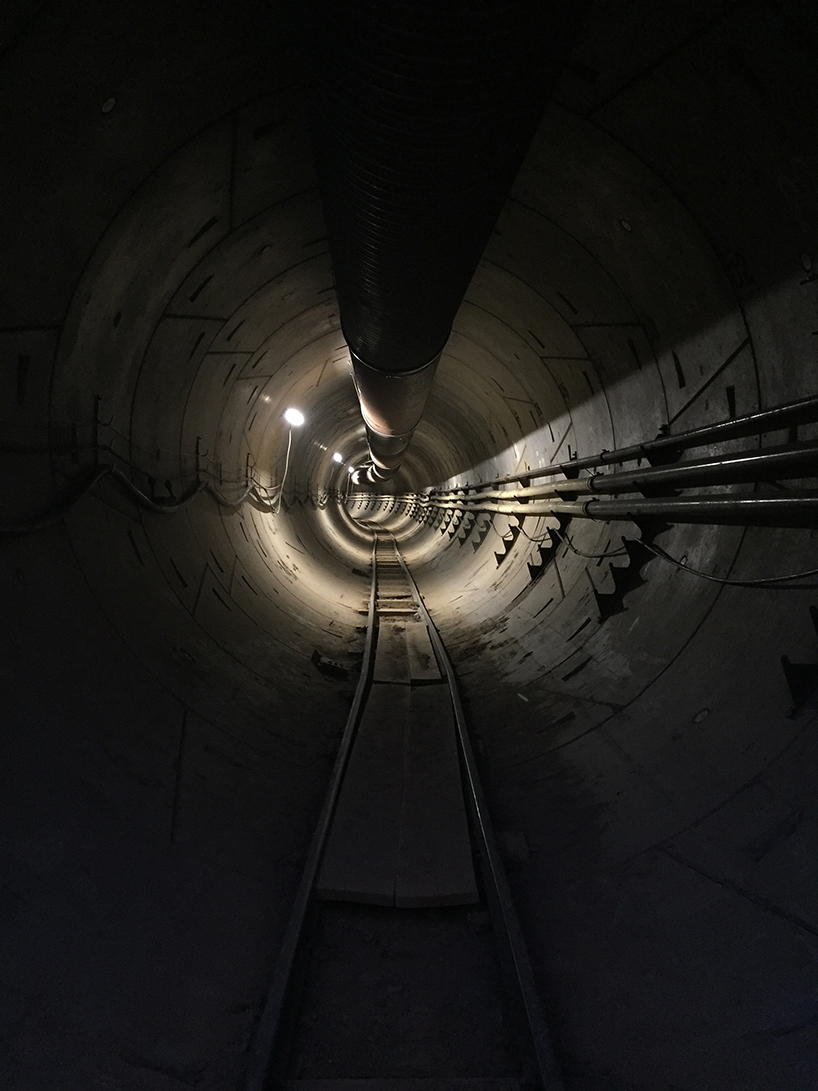 did musk envision burrowing a way into the thai cave? image of the first boring company tunnel under construction in LA
image courtesy of the boring company
on july 5, musk offers the expertise of his infrastructure and tunnel construction company, the boring company. unfortunately, the offer never gains momentum because of the risks involved.
2. inflatables and valiums are quickly suggested as possible remedies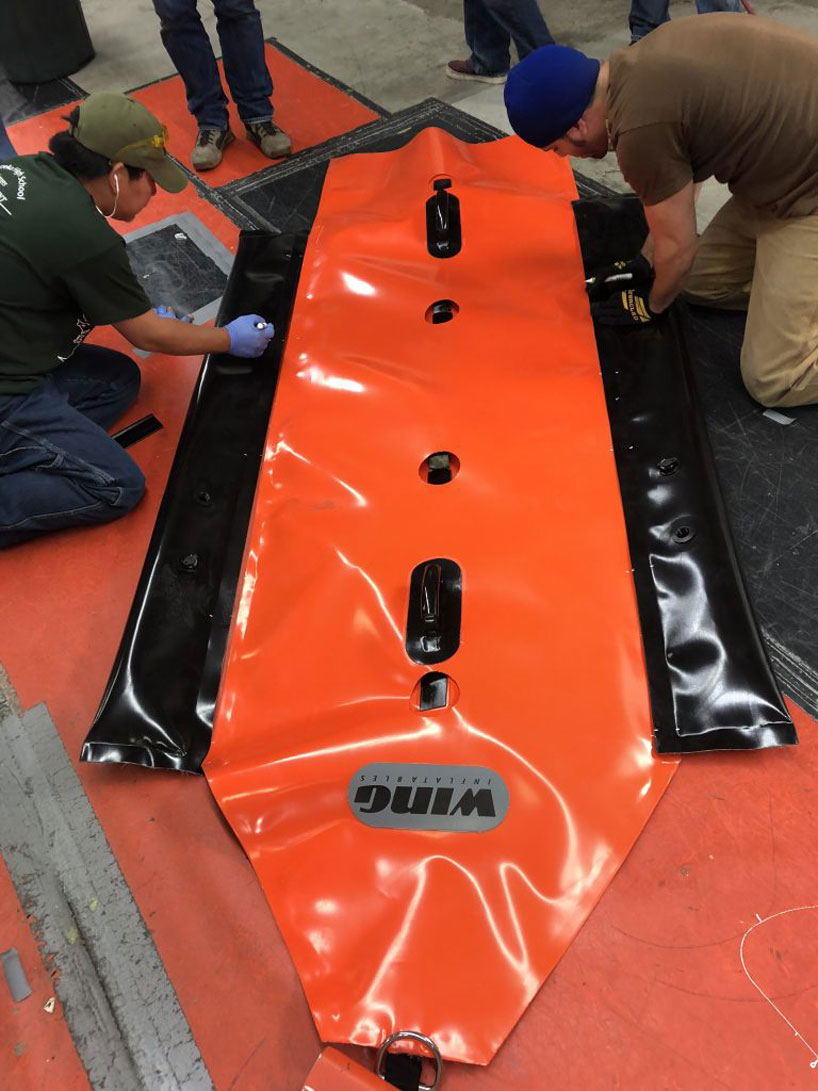 inflatables could have been sent into the thai cave
image courtesy of mad river union
photo by giovanna castro salas
tapping in one of spaceX's contractors dubbed wing inflatables, a collaborative approach outlines plans for an inflatable pouch that could carry the boys. 'we manufacture inflatable recovery parts for spaceX,' says CEO of wing inflatables andrew branagh. 'so we have a relationship. when elon had an idea, he asked our engineering team to get a hold of us.'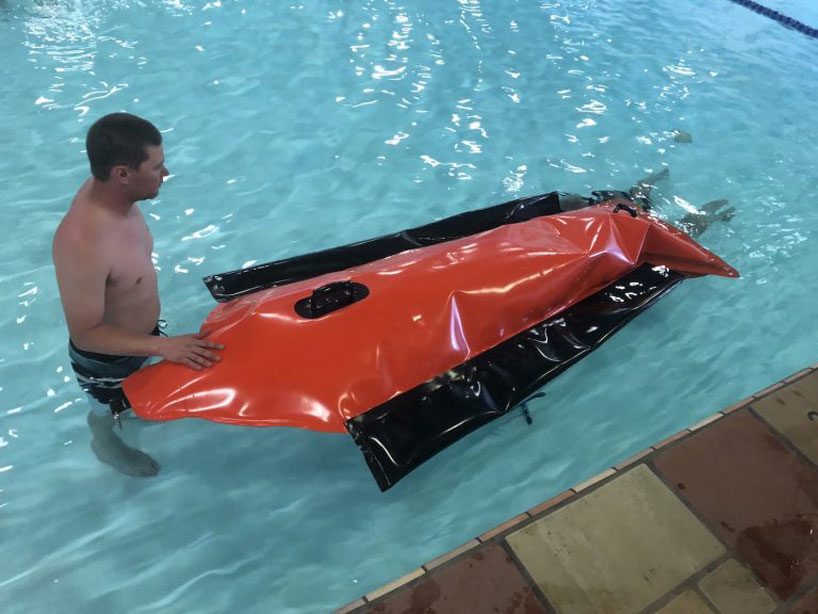 image courtesy of mad river union
photo by giovanna castro salas
'we started with a concept at 8 am and had a prototype in the pool being tested the same day,' branagh continues. 'then the team stayed until 1 in the morning and built more units.' the following afternoon, musk's jet touched down in arcata to pick up the inflatables. 'a third of the factory went to the plane to wish it luck,' branagh says.
equipped with airlocks, the pouch could be pulled along by a diver, resolving the issue of the boys not being able to swim. by turning parts of the pods one way, they would float, and by turning around others, they would float. to keep the boys calm during a long, claustrophobic voyage, branagh suggested valium.
3. meanwhile, musk directs spaceX team to transform falcon rocket into 'kid-sized' submarine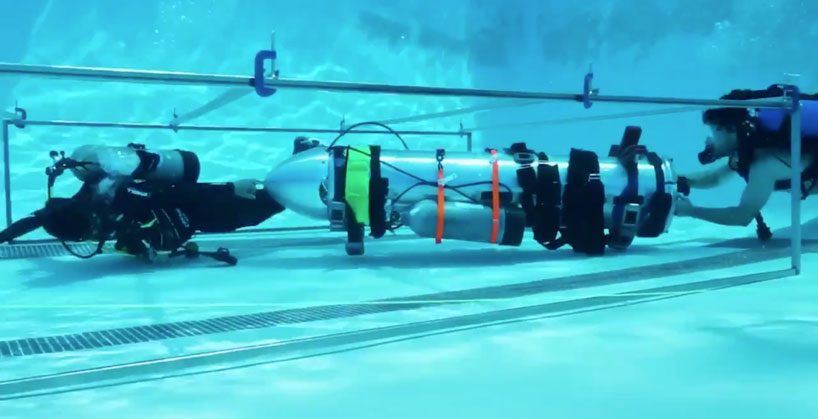 on july 9 musk revealed that the spaceX team has been testing a kid-sized submarine made from the liquid oxygen transfer tube of a flacon x rocket. it was hoped at this point that the pressure controlled tube, which was 12.2 inches in diameter, could function as an escape pod, skinny enough to be guided through the narrowest parts of the caves by expert divers. with the engineering process underway, musk continued to update the public via twitter:
Good for rescuing vulnerable patients in dangerous environments, particularly if water, toxic gas or dangerous bacteria/viruses present, as patient would remain dry & at std air pressure entire time.

— Elon Musk (@elonmusk) July 10, 2018
Aluminum shell has high thermal conductivity, so will be close to ambient. If ambient is cold, a thin layer of neoprene insulation around interior will keep occupant warm.

— Elon Musk (@elonmusk) July 8, 2018
Design based on dive team feedback (primarily Stanton): 4 air / oxygen ports front & rear, front ports protected by nosecone. Dual O-ring seal on acrylic rear plate with clear view of occupant head. Leak/buckling proof to 10X cave water pressure.

— Elon Musk (@elonmusk) July 8, 2018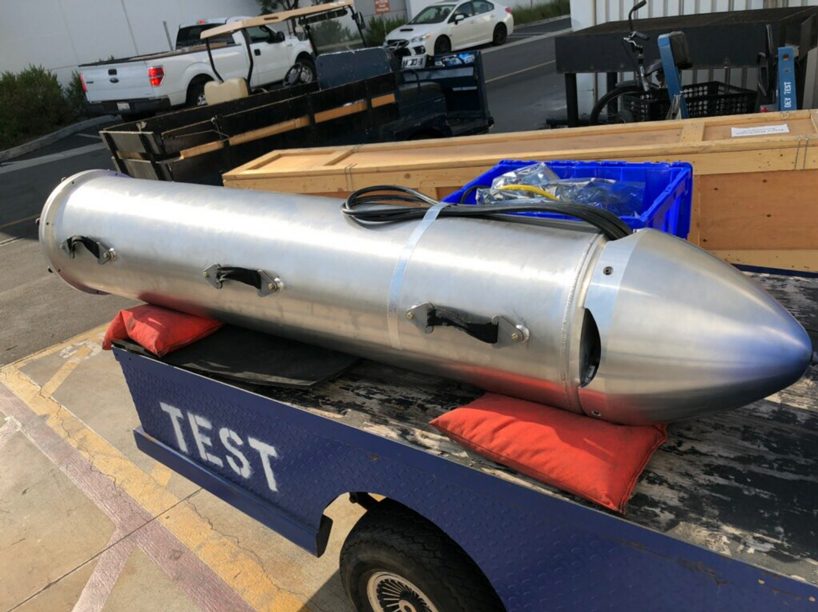 the liquid oxygen transfer tube of a flacon x rocket
image courtesy of @elonmusk
4. musk's kid-sized submarine makes it on site and the inflatable pods disappear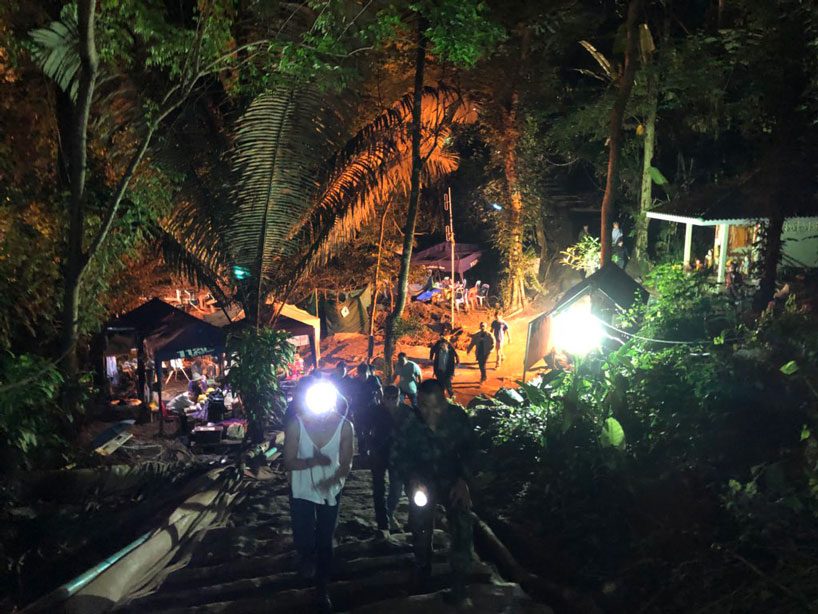 image courtesy of @elonmusk
despite musk's efforts to invent a resolution, the rescue operation which was already underway in thailand began successfully retrieving the boys. however, the kid-sized submarine was still delivered on site, although the inflatable pods never resurfaced. 'leaving this here in case it may be useful,' he tweeted. 'thailand is so beautiful.'
whether or not the device would have helped had it arrived any earlier, or if the methods already put in place had faltered, is unknown. musk's disappointment with the media criticising his attempts to help are clear as day however. in response to gizmodo blogger, adam clark estes, who recalled musk's previous failings to deliver in other situations, he tweeted: 'this reaction has shaken my opinion of many people. we were asked to create a backup option & worked hard to do so. checked with dive team many times to confirm it was worthwhile. now it's there for anyone who needs it in future. something's messed up if this is not a good thing.'
jun 09, 2020
jun 09, 2020
may 14, 2020
may 14, 2020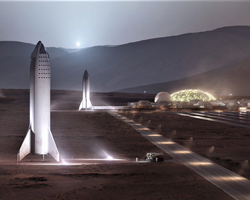 nov 08, 2019
nov 08, 2019
sep 30, 2019
sep 30, 2019
jul 29, 2019
jul 29, 2019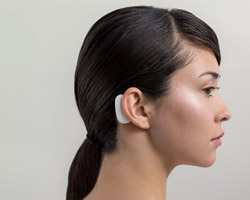 jul 17, 2019
jul 17, 2019
spaceX
(33 articles)
jun 09, 2020
jun 09, 2020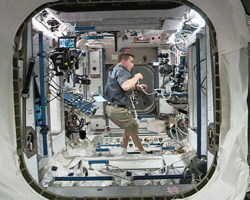 may 31, 2020
may 31, 2020
may 30, 2020
may 30, 2020
a diverse digital database that acts as a valuable guide in gaining insight and information about a product directly from the manufacturer, and serves as a rich reference point in developing a project or scheme.