innovations with 3D printing really never seem to slow down. 2018 saw the technology being integrated in a wide variety of fields, from manufacturing to medicine and more. although this is still the case in 2019, 3D printing projects have become even larger in scale and more complex in build… if that was even imaginable. from bio-printed organs to prefab shelters destined for space, our 3D printing stories share a collective ambition to inspire experimentation and imagine a whole world of future possibilities.
continuing our round ups of 2019, we look back at the TOP 10 3D printing stories that grabbed our and, most importantly, designboom readers' attention over the past 12 months.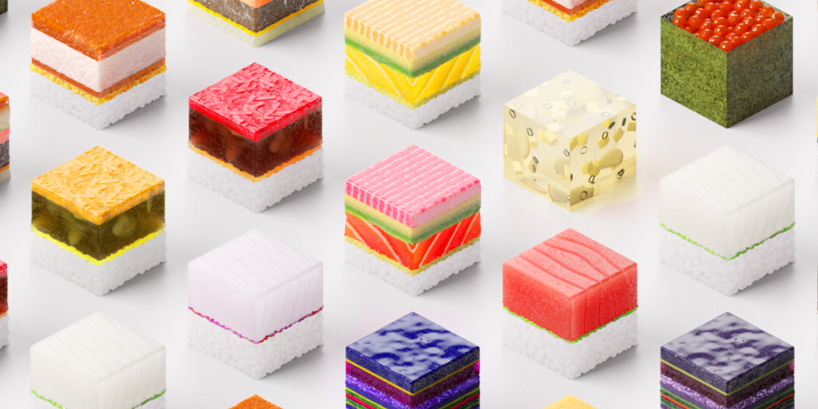 image courtesy of open meals
a japanese company is fusing science and sushi to create nutrient-rich foods based on individual requirements. open meals wants to create 3D-printed sushi by analyzing the saliva, urine and stool of diners so that every piece is tailored to their needs. the concept envisions a restaurant that employs a system of robotic arms and 3D printers that are fed with biodata to create the sushi. ahead of launching in 2020, the restaurant will send a 'health test kit' inviting guests to mail back a vial of their waste.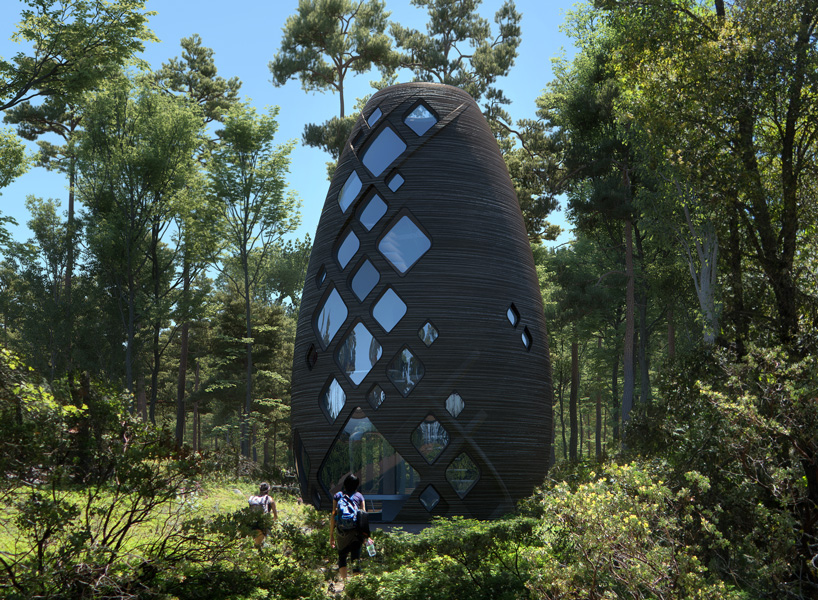 image courtesy of AI spacefactory
AI spacefactory launched 'TERA', a space-tech habitat designed for off-grid living on earth. designed to be a 'B&B unlike any other', 'TERA' will be a high-tech, luxury eco-home nestled in the woods of upstate new york with sweeping views of the hudson river. it is designed to be minimally invasive to its surrounding environment. as such, the home can be broken down, recycled and re-printed elsewhere, without leaving any trace.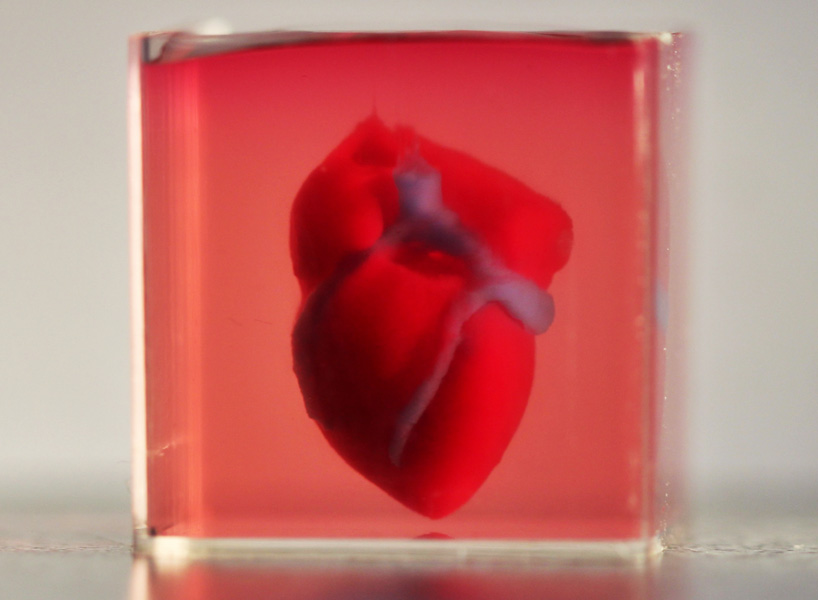 image courtesy of tel aviv university
the possibility of engineering new hearts for transplants has literally grown more likely after researchers unveiled a 3D printed heart using human cells. it took a team at the tel aviv university only three hours to print the organ, which includes all blood vessels, ventricles and chambers. it might only be the size of a rabbit's but this proof-of-concept experiment could eventually lead to personalized organs or tissues that could be used in the human body.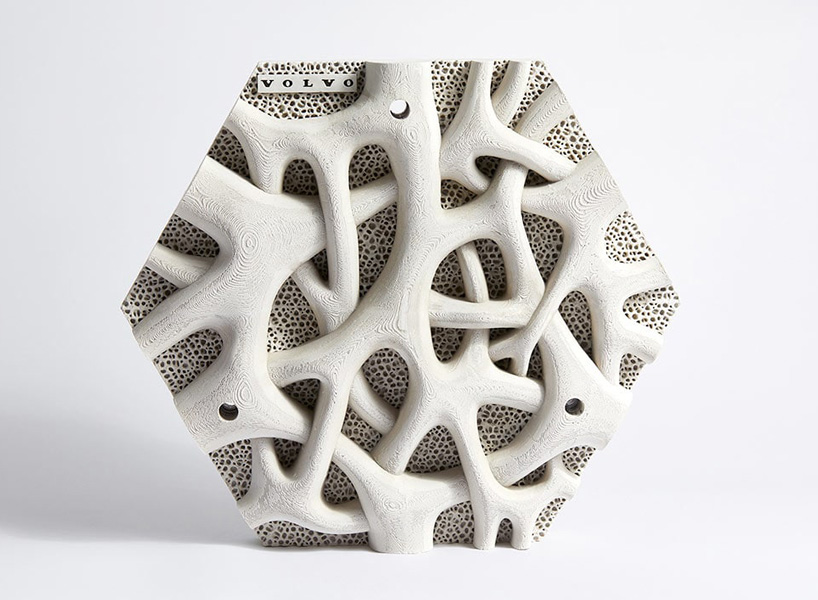 image courtesy of volvo
in an effort to combat ocean plastic pollution, swedish car maker volvo has partnered with the sydney institute of marine science and reef design lab to develop the living seawall. made up of 50 3D printed tiles that mimic the root structure of mangrove trees, the project aims at adding complexity to the existing seawall structure and provide a habitat for marine life. the tiles have been installed along an existing seawall structure in sydney harbor, with researchers monitoring the biodiversity and water quality around the living seawall for the next 20 years.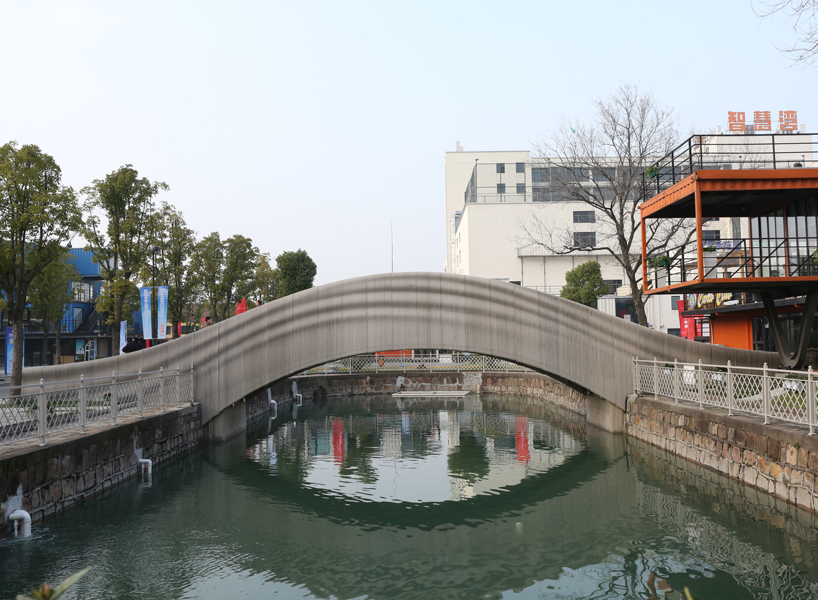 image courtesy of JCDA
the world's largest pedestrian bridge 3D printed entirely in concrete has been completed in the baoshan district of shanghai. the project was designed and fabricated by a team led by professor xu weiguo of tsinghua university's school of architecture, 'zoina land joint research center for digital architecture' (JCDA) together with shanghai wisdom bay investment management company. the 3D printed bridge spans 26.3 meters with a width of 3.6 meters. in the development of the structure, the design team took precedent from the ancient anji bridge — the world's oldest open-spandrel, stone segmental arch bridge — in zhaoxian, china.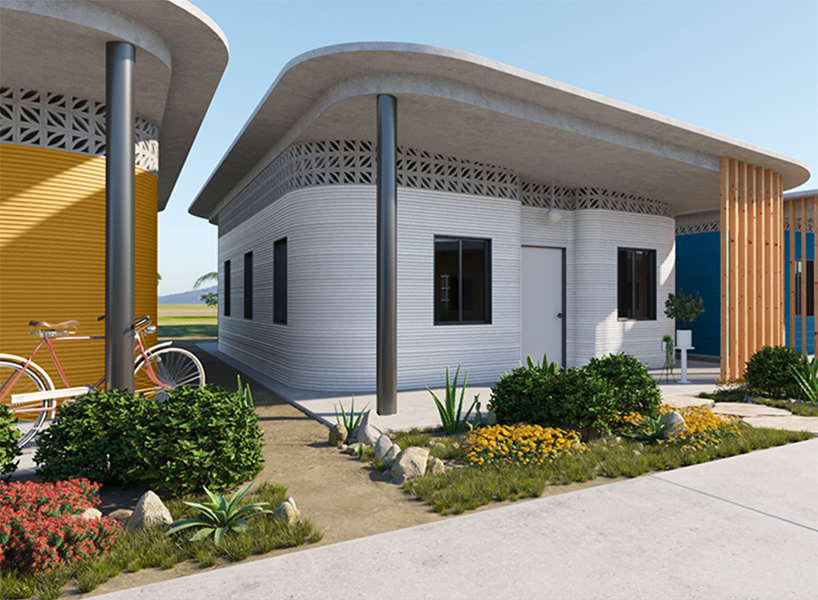 image courtesy of fuseproject
in latin america, yves béhar and fuseproject aimed to build the world's first 3D printed community with each home fabricated in just 24 hours. the project looked to offer safe housing to shelter vulnerable populations from both environmental and physical danger. as opposed to how those in need are typically the last to benefit from innovations, the studio enhances 3D printing technologies as a new yet highly powerful tool for major construction. to realize the project, fuseproject partnered with new story, a non-profit working on a mission to end global homelessness, and ICON, a construction technology company dedicated to revolutionizing homebuilding.

image courtesy of patrick jouin
french designer patrick jouin revealed a prototype of the TAMU chair during milan design week 2019. inspired by nature, the prototype features a geometric design, is completely foldable, and has been conceived with as less material as possible. using the dassault systèmes 3Dexperience platform, he attempted to replicate organic processes with machine algorithms. their platform was born with the mission to make it easier for users to design and create 3D printed products – and jouin exemplifies this.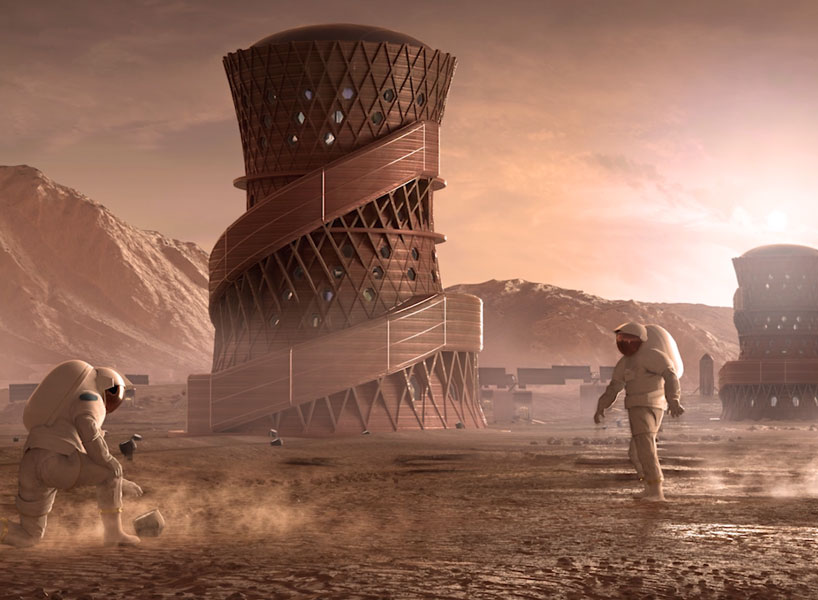 image courtesy of NASA
NASA named the top three teams in the complete virtual construction phase of its 3D printed habitat competition. the challenge saw teams create detailed virtual models of shelters designed specifically for life on mars, with the winners each claiming a share of US$100,000. first launched in 2015, NASA's 3D printed habitat challenge invited teams from various fields to submit proposals for creating sustainable human environments for use on the moon, mars and possibly beyond. the latest phases finalizes architectural layouts and the interior spaces.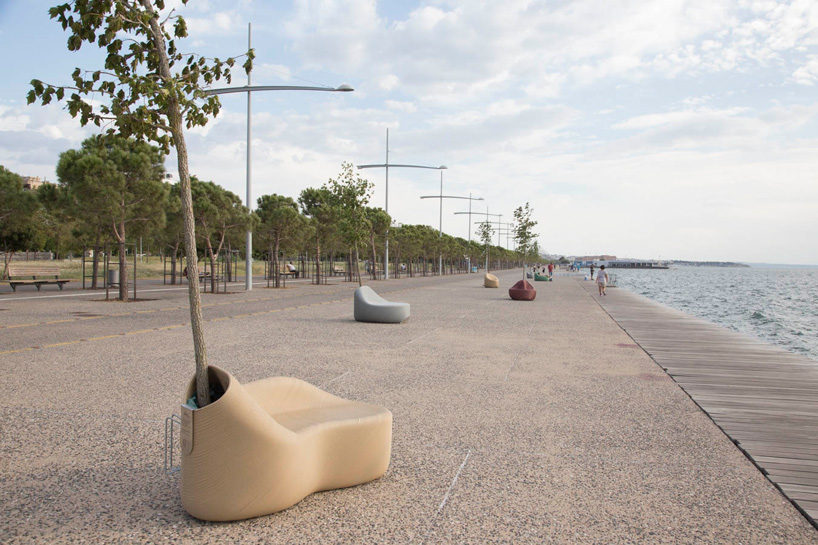 image courtesy of marily konstantinopoulou
rotterdam-based research & design studio the new raw has further expanded its 'print your city' initiative with the zero waste lab in thessaloniki, greece. the project invites citizens to bring their plastic household waste in the lab, design their own custom street furniture, and 3D print it with the help of a robotic arm and on-site recycling facilities. with the aim to creating a circular economy, the scheme is part of coca-cola's zero waste future program in greece.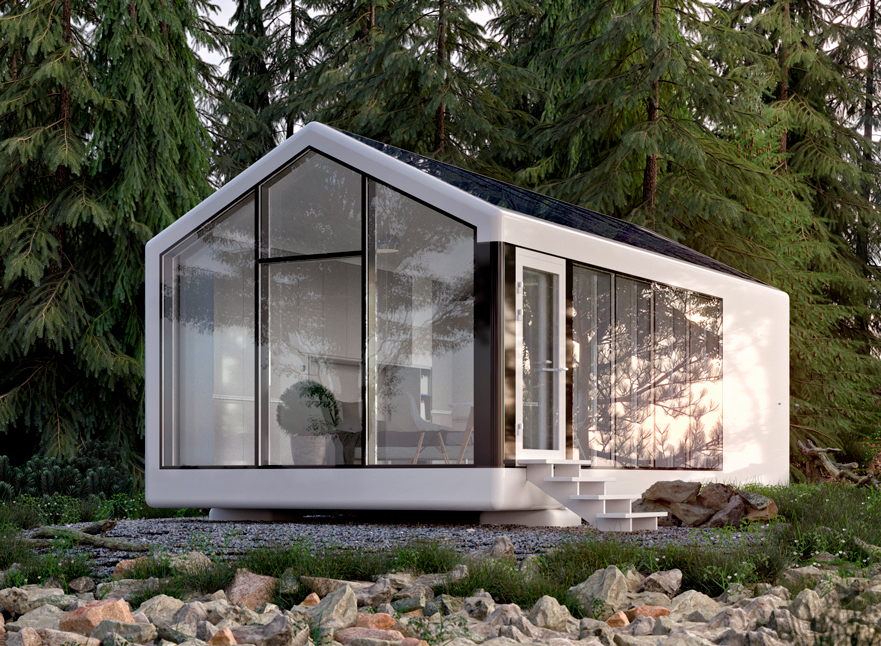 image courtesy of haus.me
a 3D printed prefab smart home with off-grid capability has started shipping, offering buyers the chance to live anywhere. the 'haus' model is a fully autonomous unit with the option to run entirely on solar power. haus.me has developed a patented composite polymer insulation that can be 3D printed into a construction material for building walls. combined with the company's six-panelled windows, the prefabricated units have the potential to save buyers thousands of dollars in annual energy costs.
see designboom's TOP 10 stories archive:






jul 07, 2020
jul 07, 2020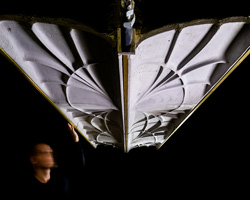 jun 28, 2020
jun 28, 2020
jun 17, 2020
jun 17, 2020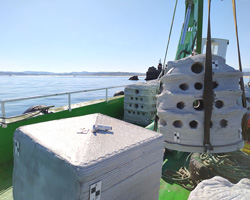 jun 16, 2020
jun 16, 2020
jun 15, 2020
jun 15, 2020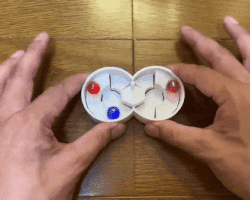 jun 10, 2020
jun 10, 2020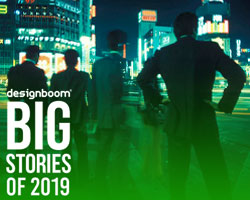 dec 25, 2019
dec 25, 2019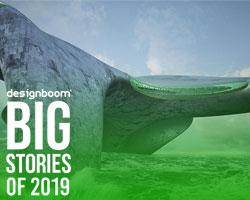 dec 23, 2019
dec 23, 2019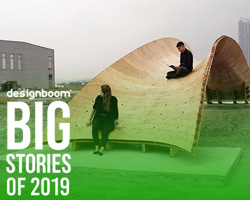 dec 20, 2019
dec 20, 2019
a diverse digital database that acts as a valuable guide in gaining insight and information about a product directly from the manufacturer, and serves as a rich reference point in developing a project or scheme.