following the trend from 2018, our TOP 10 concept cars of 2019 are now – for the first time – all electric. whether debuting at trade shows, livestreamed presentations or both, the electrification of these models have sparked further ecological and technological conversations surrounding the rapidly changing topic of mobility. manufacturers are not only showcasing how new powertrains will deliver the same – if not better – performance experiences than traditional combustion engines, but also even higher levels of sustainability. as our TOP 10 list reveals, sustainable mobility spans from renewable 'green' sourced energy through to interiors crafted from environmentally friendly materials.
continuing our round-ups of 2019, we look back at 10 concept car stories that attracted our and, most importantly, designboom readers' attention over the past 12 months.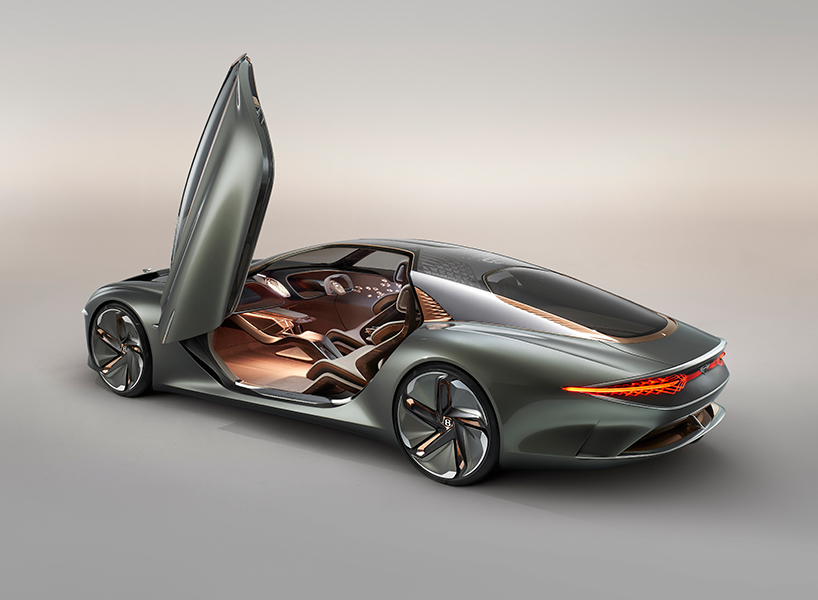 image courtesy of bentley
celebrating the brand's centenary, the bentley 'EXP 100 GT' conceptualizes a future for luxury mobility that is sustainable, autonomous and electric. beautifully sculpted both outside and in, the car not only reimagines grand touring but predicts these changes by the year 2035. it is a future that richly intertwines zero emissions, sustainable materials and highly advanced technologies. this includes the ability to freely choose between driving yourself and being driverless, and the use of AI to the point where every extraordinary journey can be captured and relived.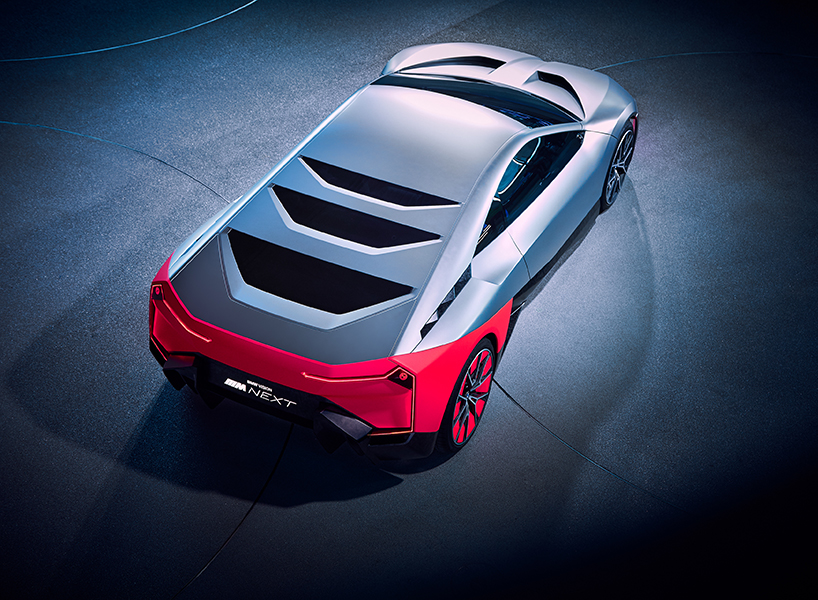 image courtesy of the BMW group
'boost your moment', says BMW as they unveil the 'vision M NEXT' concept car at their annual next gen event in june 2019, which takes design influences from their 'turbo', 'M1′ and i8' models. the electric vehicle challenges the preconception that when self-driving cars are the norm, people will not be able to have the pleasure of driving themselves in the future. it does so by using intelligent technologies to offer carefully targeted assistance where occupants will be able to choose when, where and how they can drive themselves.
domagoj dukec, head of BMW design, explores this design further in our latest video with BMW in munich, germany. he delves deeper into how BMW blends the boundaries of futuristic yet traditional styling to act as the key to unite new technologies into our mobility experience.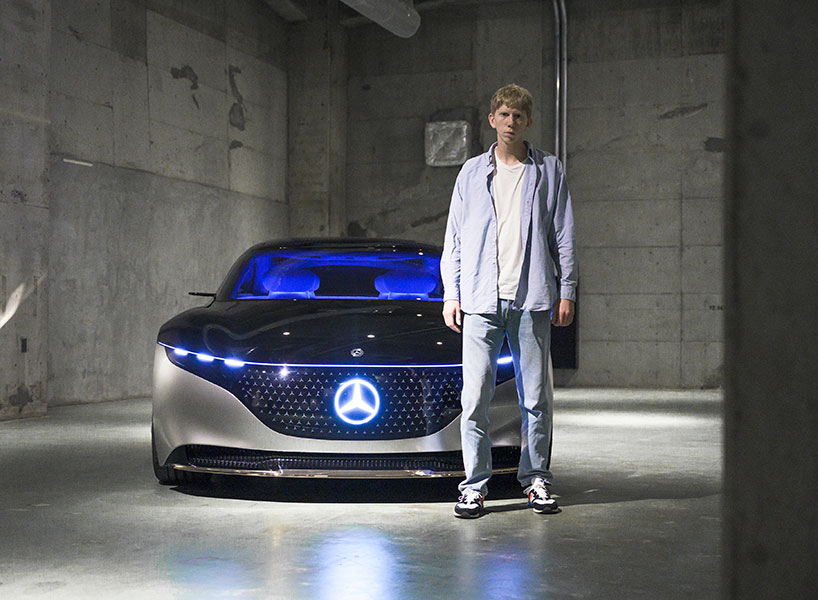 image courtesy of daimler AG
following the EQC – the brand's first production electric car, the mercedes-benz vision EQS highlights their future for green, luxury mobility. sustainability is interwoven within the elegant, two-toned car design, from both the craftsmanship of the sculptural exterior and interior forms through to its innovative services. the vehicle itself encourages users to charge with 'green' energy via specific stations, and spreads this environmentally friendly feeling as you travel in a sustainable space of luxury.
taking a detailed look at mercedes' new study for sustainable luxury, designboom travelled to japan for the tokyo motor show to experience directly the new mercedes-benz vision EQS.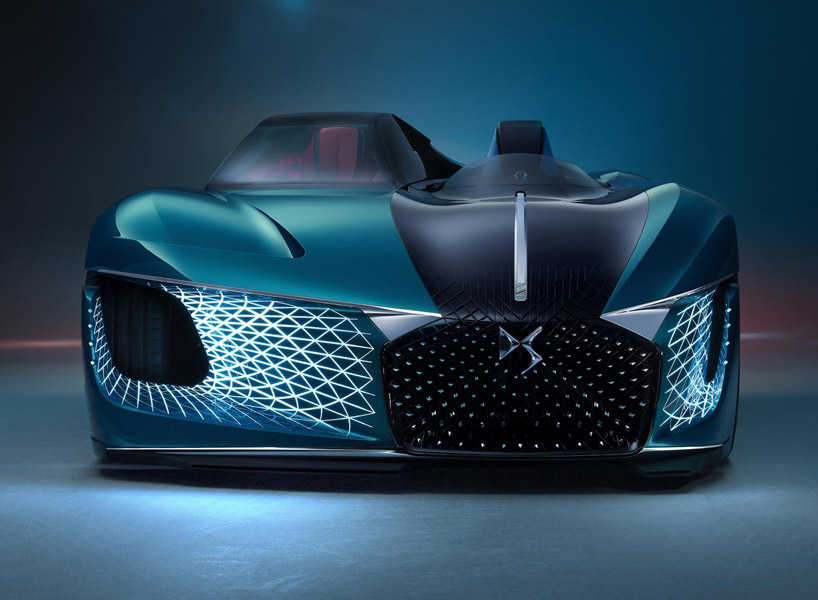 image courtesy of DS automobiles
following renders in 2018, DS automobile's vision for motoring in 2035 has just got more real. the french automakers gave the public a first look at its DS X E-tense concept supercar, an electric drive housed in a futuristic, asymmetric body. the X E-tense is a thousand-kilowatt (1,360 hp) front-wheel-drive with a carbon fiber chassis. its most eye-catching design element, however, is the asymmetric shape that puts its driver out in the wind but keeps the passenger enclosed.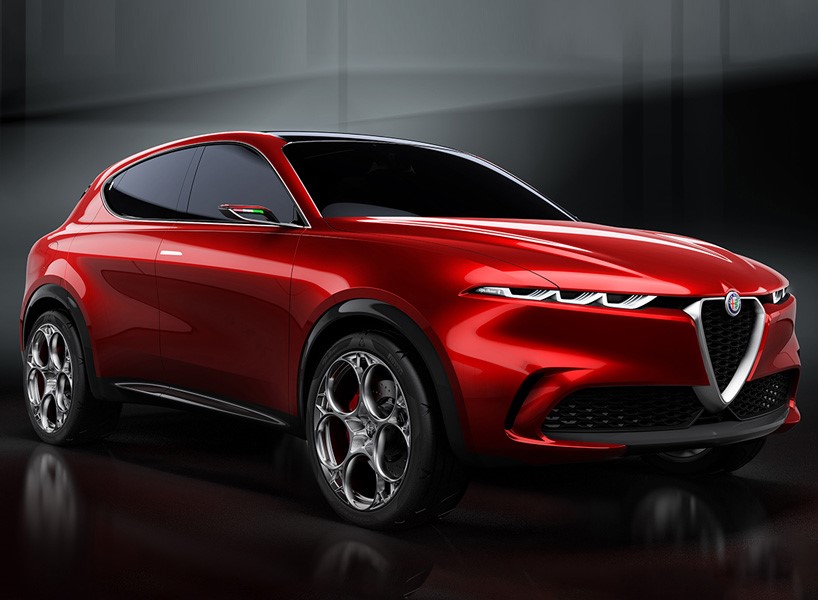 image courtesy of alfa romeo
as the brand's first plug-in hybrid, the alfa romeo tonale concept debuted at the 2019 geneva motor show. the compact SUV combines electrification with the italian marque's unique, distinctive and famed styling. sculpted with the essence of art, bold and elegant exterior volumes are paired with pure lines and even sculptural front and rear lights. the result creates a harmony between their racing heritage and the anticipation for the future.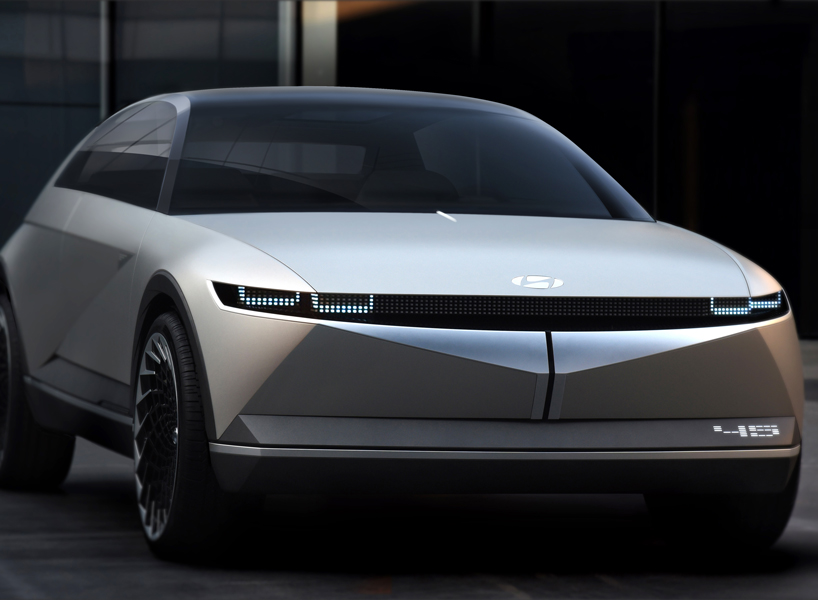 image courtesy of hyundai
hyundai pays homage to their pony coupe with its new self-driving concept car, unveiled at IAA 2019 in frankfurt. the '45 EV' puts a twist on the 1974 icon which helped establish the brand's design DNA. the concept not only references the number of years since the pony coupe but also the 45-degree angles at the front and rear of the car's exterior. it then celebrates the clean lines and minimalistic structure of the original.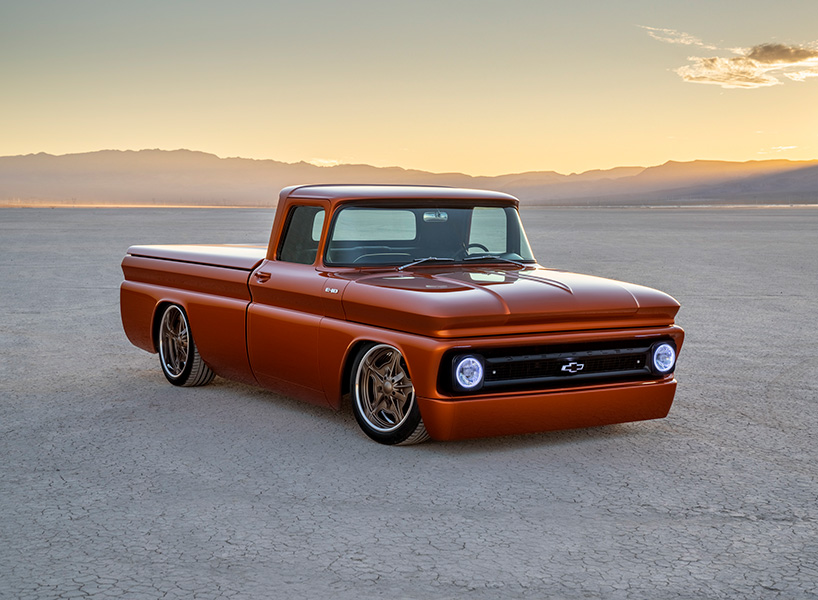 image courtesy of chevrolet
chevrolet has teamed up with general motors to unveil a new electric pickup concept, based on the bolt EV. the E-10 takes off from the 1962 C-10 pickup truck and is powered by an electric connect & cruise concept crate propulsion package, which imagines a retro-vintage future for hot rodding. this is composed of a double stack of chevrolet performance concept electric crate motors (eCrate), two 400-volt batteries and a conventional supermatic 4l75-e automatic transmission. the concept made its debut in last vegas on november 5 2019 at this year's SEMA show.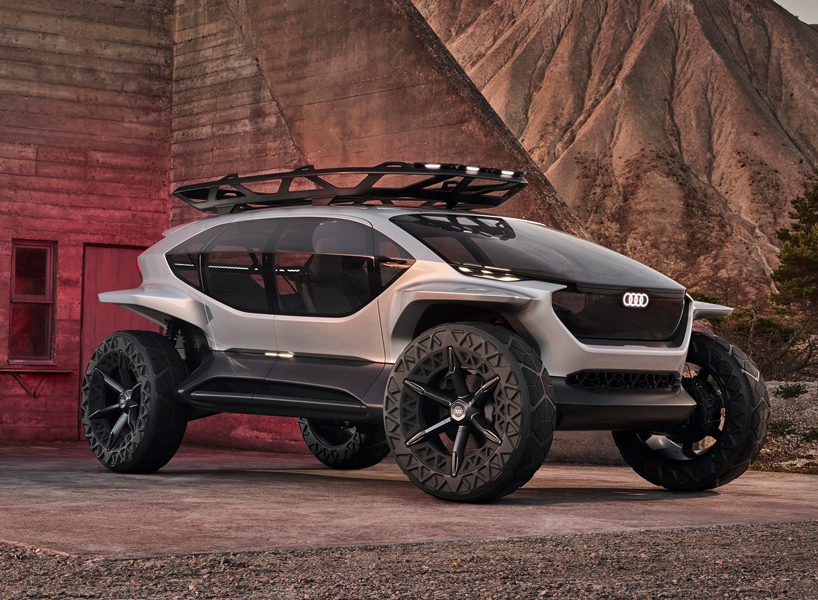 image courtesy of AUDI AG
AUDI revealed an electric off-roader as the fourth member of its visionary concept car family at IAA 2019, joining the aicon, PB18, and AI:ME. the four-seater AUDI AI:TRAIL quattro combines the capacity for automated driving with superb off-road capabilities. the four-seater offers a combined system output of 429 hp (320 kW) with a maximum torque of 1,000 Nm. its battery provides a range of between 248 and 310 miles (400 to 500 km) on roads or 'easy off-road terrain'.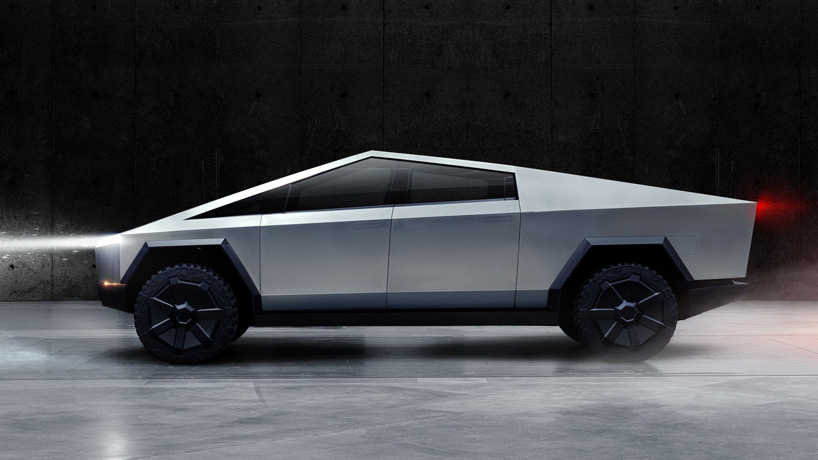 image courtesy of tesla
tesla revealed its cybertruck, which gained a lot of interest. CEO elon musk tweeted that the design was partly influenced by the lotus esprit sportscar that doubled as a submarine in the james bond film the 'spy who loved me'. the result is what looks like a low-poly blade runner fantasy, equipped with a bulletproof exoskeleton and armored glass. although seemingly conceptual, the model is said to have already received 200,000 orders for production.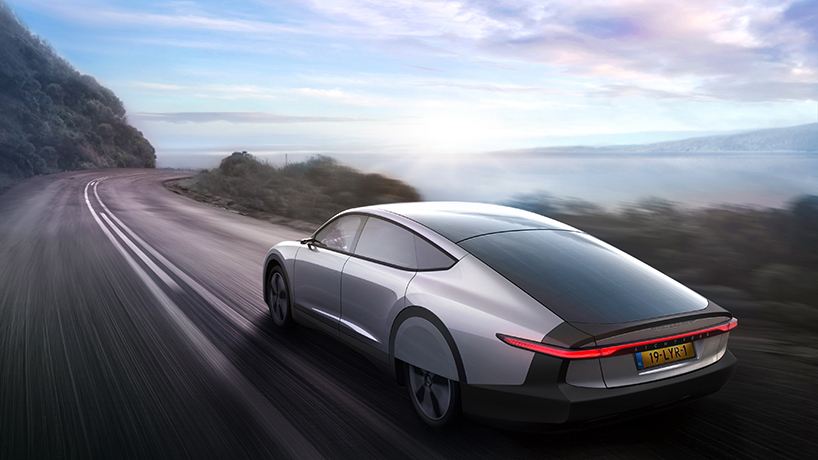 image courtesy of lightyear
aiming to become the most sustainable vehicle on the market one day, the lightyear one is the world's first long-range solar car. its sleek, elongated shape aims to 'get the most out of every ray of sunshine', with the hood and roof comprising five square meters of integrated solar cells covered in safety glass. by charging from the sun, the car offers an exceptional battery range of 725 km (450 miles). over 100,000 orders have already been received ahead of its estimated production in 2021.
see designboom's TOP 10 stories archive:






jun 13, 2020
jun 13, 2020
jun 09, 2020
jun 09, 2020
may 03, 2020
may 03, 2020
apr 22, 2020
apr 22, 2020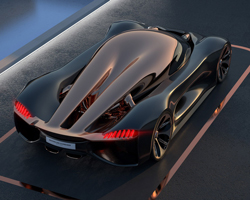 apr 21, 2020
apr 21, 2020
apr 15, 2020
apr 15, 2020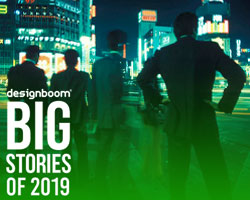 dec 25, 2019
dec 25, 2019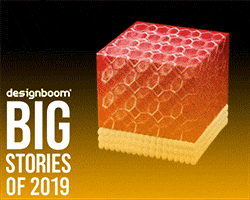 dec 24, 2019
dec 24, 2019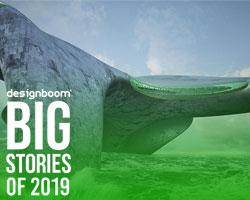 dec 23, 2019
dec 23, 2019
a diverse digital database that acts as a valuable guide in gaining insight and information about a product directly from the manufacturer, and serves as a rich reference point in developing a project or scheme.