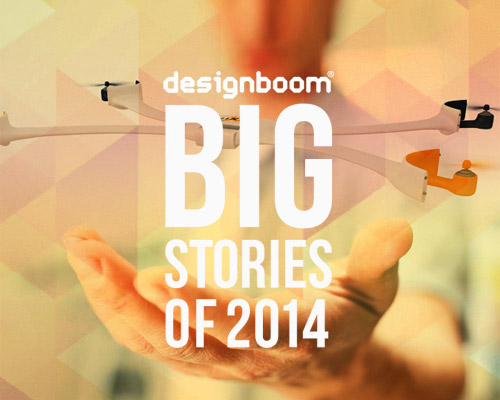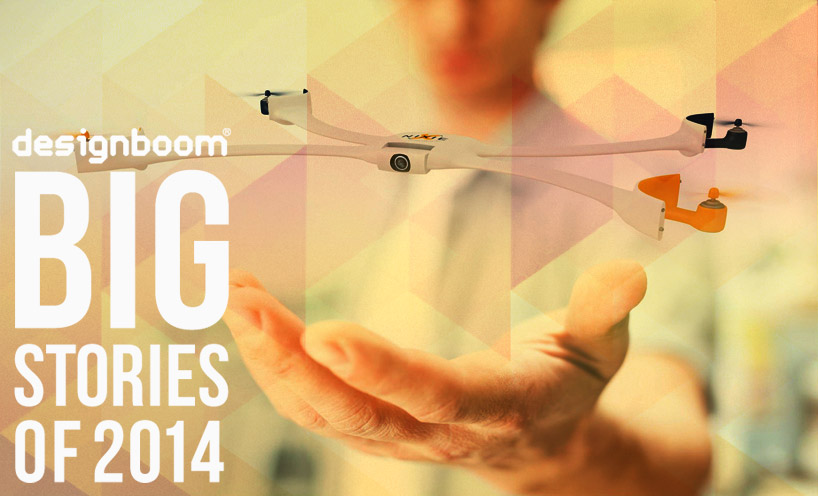 dec 26, 2014
TOP 10 drone design stories of 2014
TOP 10 drone design stories of 2014
carrying on from 2013, drone design has developed further enticing international companies such as google, facebook and amazon, to test the possibilities of this new technology. from automatic delivery systems for large scaled operations, unique perspectives for video capturing, and increasing internet connectivity to all points of the globe, the capabilities of these unmanned flying devices are constantly improving. after a year of numerous drone design related news hitting the headlines for innovative or controversial reasons, designboom lists the 10 stories that caught our attention in 2014 as we continue our annual round up.
the connectivity lab by facebook and internet.org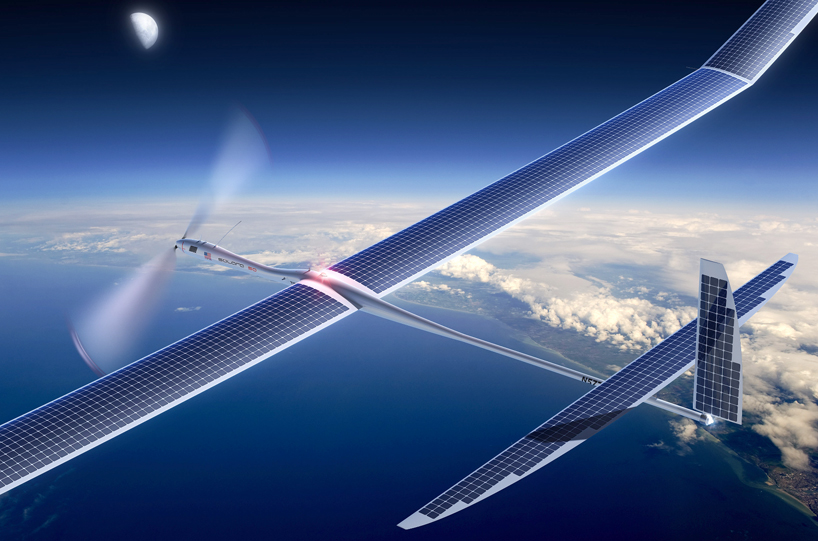 image courtesy of titan aerospace

after its acquisition of high-flying robotics company, titan aerospace, facebook announced the introduction of 'the connectivity lab', a team dedicated on working on new aerospace and communication technologies to advance internet.org's mission of improving and extending internet access. with a work crew including experts from NASA, the project explores a variety of systems, such as long-endurance altitude planes, satellites, mesh networks, radios and lasers for expanding and providing online connectivity to 100% of the world's population. this includes the possibility of solar-powered drones that will fly as high as 65,000 feet and stay aloft for as long as five years, to provide web service across the globe.
over the last two years, google X has been building an autonomous drone capable of delivering goods across the country. named 'project wing', the initiative from the tech-giant's 'moonshot' lab is a service system that uses self-flying vehicles to complete specific delivery tasks. as part of the research, the team built a prototype vehicle and traveled to queensland, australia to conduct a series of test flights. there, they successfully delivered a first aid kit, candy bars, dog treats, and water to a couple of farmers from across town. currently, google X is exploring different methods to develop the technology to make a safe delivery system possible for the future, which they estimate will take a few years.
smart atoms spaxels by ars electronica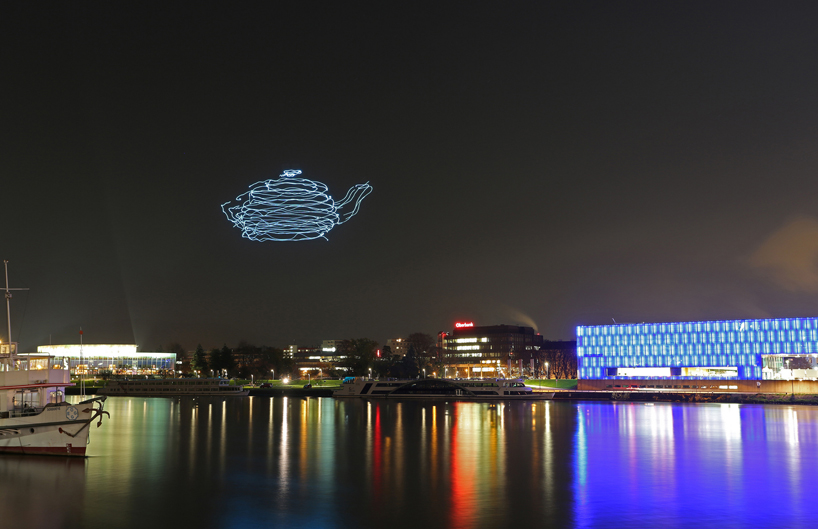 image courtesy of gregor hartl fotografie and ars electronica
the 'smart atoms' spaxels version, developed by ars electronica futurelab, used these space pixels to fly in precise formation in order to draw three-dimensional objects in midair. the LED-equipped quadcopters flew as interlinked blocks to not only form visual likenesses but also to generate images with material-virtual characteristics. the 'smart atoms' were presented during the 2014 festival arc electronica at the future playground.
inspire 1 drone by DJI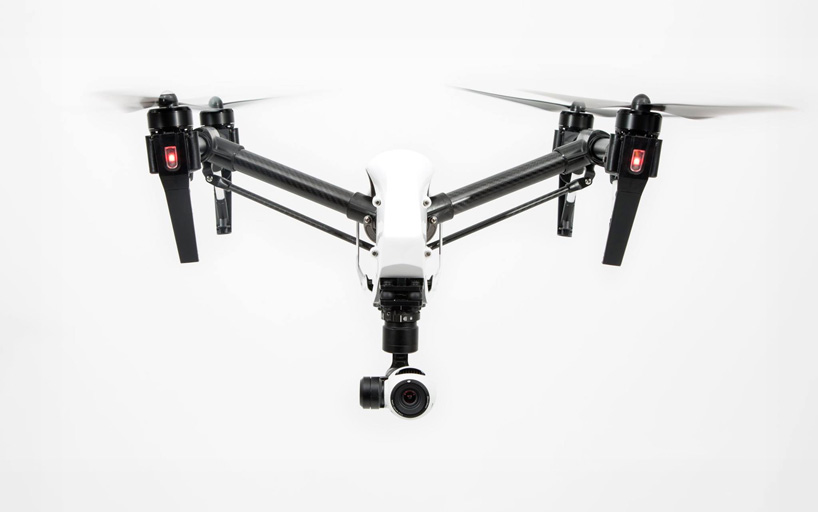 image courtesy of DJI
the DJI 'inspire 1′ drone captures 4K videos and 12 megapixel photos thanks to featuring the company's most advanced camera to date. with strong carbon fiber arms which lift out of sight, a comprehensive mobile app enables the user to have an unrestricted 360° view of the world below in real-time 720 HD. the all-in-one flying platform's gimbal holding offers expert stabilization to secure the built-in camera and to provide smooth 4K footage in any flight conditions. these systems can be removed from the aircraft for safe transportation as well as for future upgrades.
KWID concept by renault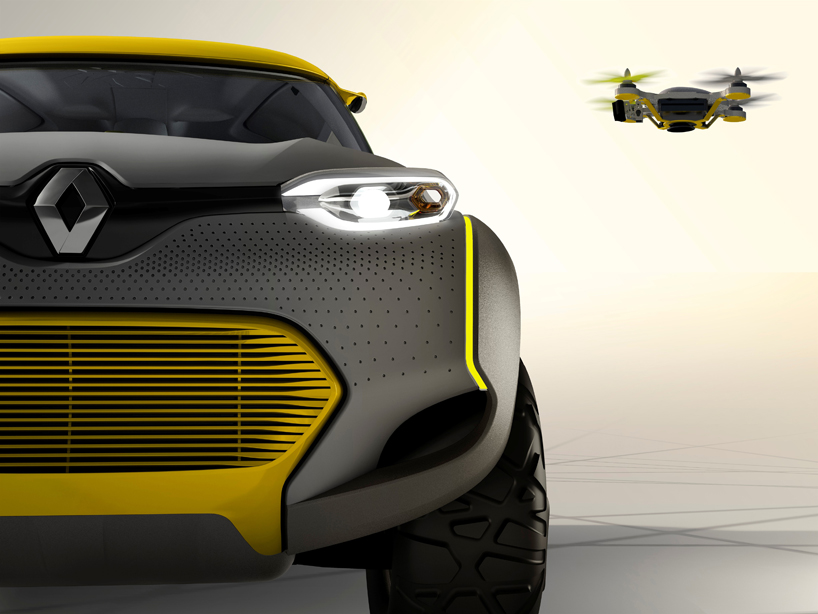 images courtesy of renault
renault unveiled the 'KWID concept' at the delhi auto show, a concept car that features a built-in drone quadcopter. taking off from the rotating rear portion of the off-road vehicle's roof, the 'flying companion' can be operated in one of two modes – the manual or automatic mode using a pre-programmed flying sequence and GPS coordinates, which enables the copter to be controlled using a tablet inside the vehicle. the drone can be used for a variety of purposes, including scouting traffic, taking landscape pictures and detecting obstacles on the road ahead.
nixie quadcopter by fly nixie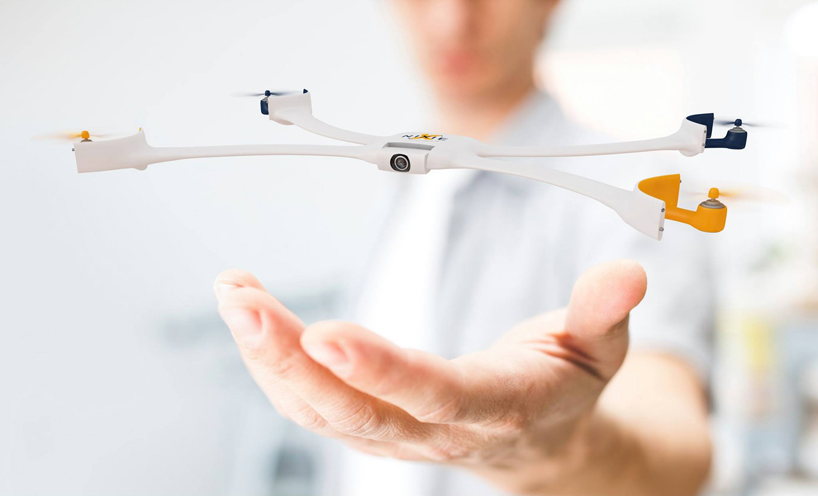 image courtesy of fly nixie
the 'nixie' quadcopter drone by fly nixie, was the first wearable camera to fit around a wrist and was the winner of intel's make it wearable challenge. it has a tiny, rotating polaroid in its middle body that captures active pictures of the user from unique angles and positions. when not in use, the gadget acts similarly to a bracelet by fixing around the wrist so that it is safe and easily accessible to the wearer. when transforming for operation, the straps divide and unfold to create a quadcopter that flies, takes photos and videos, then comes back to the owner.

parcelcopter 2.0 by DHL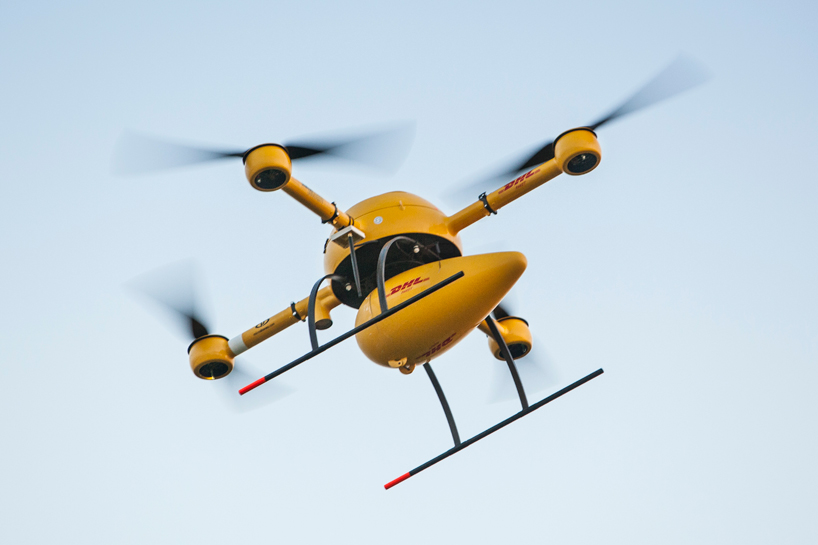 image courtesy of DHL
DHL 'parcelcopter 2.0′ marked the first autonomous delivery flight in europe by sending emergency medication to the island of juist. the unmanned aircraft operated outside of the pilot's field of vision to transport the urgent goods to the north sea archipelago and was the next phase of the parcelcopter research project launched in december 2013. the institute of flight system dynamics at RWTH aachen university and microdrones GmbH were the development partners alongside DHL that modified the drone to perform against the special challenges posed by the weather conditions.
sparked by cirque du soleil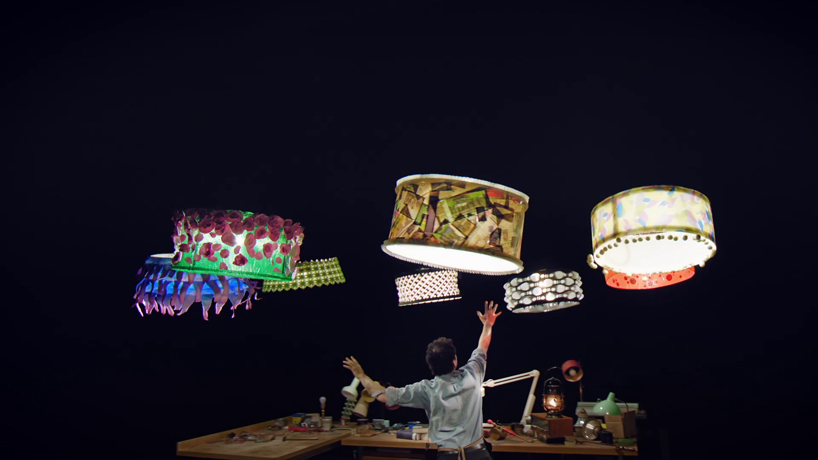 image courtesy of sparked team
titled 'sparked', the collaborative drones between cirque du soleil, ETH zurich and verity studios demonstrated the interaction capabilities between humans and machines in a dynamic performance. a floating group of computer controlled gadgets were shot as a short film and took place in the flying machine arena in zurich, switzerland. the visuals are real, meaning no CGI, wires or slow-moment were used to enhance the clip.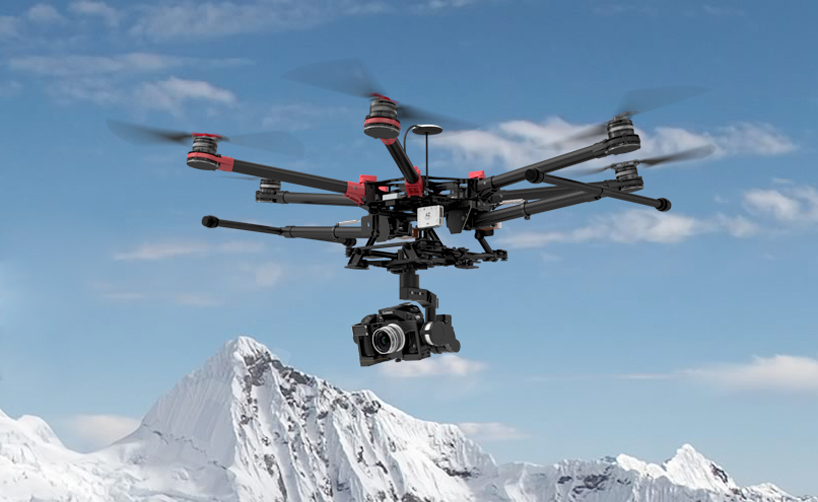 image courtesy of DJI
DJI, a company specializing in the development of flight control technology, introduced their latest photography drone, the 'spreading wings S900′. the automated device features advanced autopilot technology coupled with a unique gimbal stabilization system, delivering video footage and images of comparable quality to those shot on manned helicopters. the device has a lightweight, highly portable frame; the arms and landing gear are made of carbon fiber, which increases stability and strength without sacrificing performance.
BIZZBY sky by bizzby


image courtesy of bizzby
'BIZZBY sky' offers an on-demand drone delivery service which is controlled by a smartphone app that can show real-time footage from the on-board camera. the consumer collect-and-delivery services used the london-based company's proven smartphone technology platform to develop a fully autonomous flying device that at the push of a button, can deliver small items between addresses. it takes seconds to request an action and only minutes for it to arrive at a pickup location.
see designboom's other big stories of 2014 here.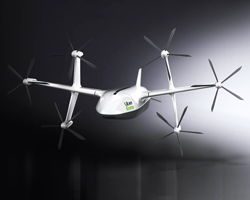 oct 29, 2019
oct 29, 2019
oct 23, 2019
oct 23, 2019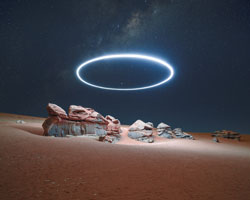 oct 08, 2019
oct 08, 2019
sep 10, 2019
sep 10, 2019
sep 02, 2019
sep 02, 2019
aug 07, 2019
aug 07, 2019
a diverse digital database that acts as a valuable guide in gaining insight and information about a product directly from the manufacturer, and serves as a rich reference point in developing a project or scheme.