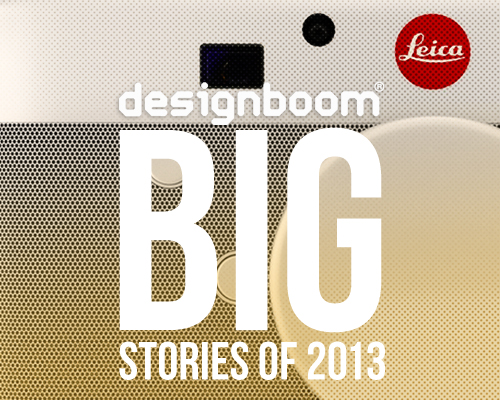 dec 28, 2013
TOP 10 gadgets + apps from 2013
TOP 10 gadgets + apps from 2013
in 2013, we've moved closer to a fully connected digital age, constantly engaging with cloud connected devices, smart watches, and nifty apps to help simplify daily tasks. this year, technology has demonstrated its potential with the rise of wearable technology and the internet of things, influencing the future of design and consumer electronics. it has been a year filled with smartphone controlled objects and high-tech gadgets, from smartlocks to app controlled prosthetic hands. take a look at desigboom's TOP 10 most popular gadgets and apps from 2013 below: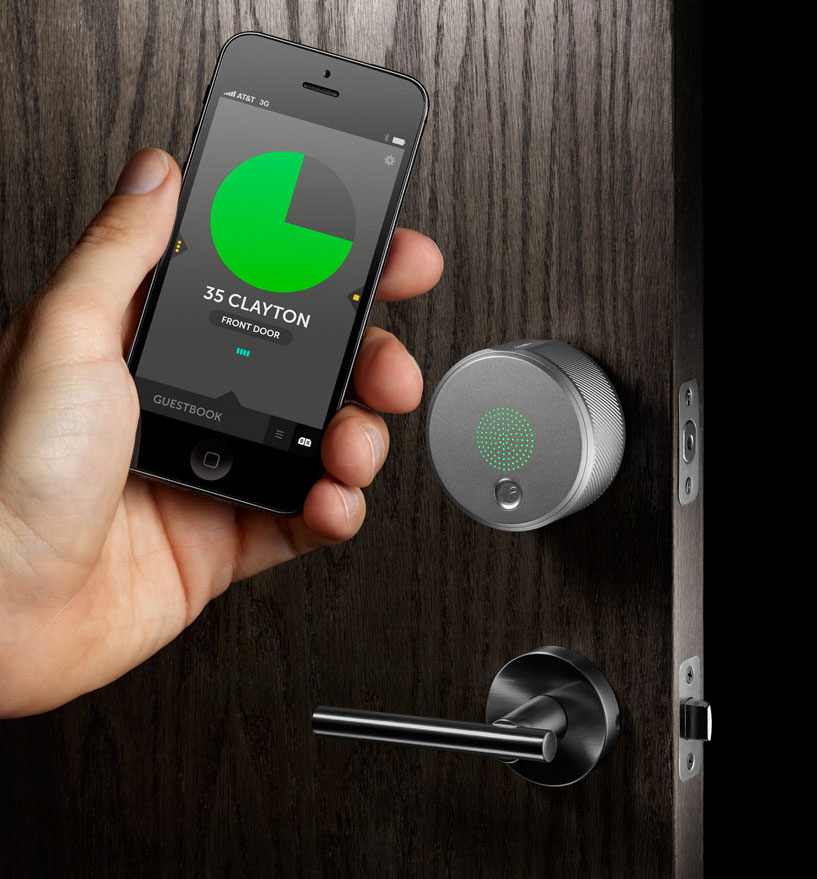 image courtesy of august design
the 'august smart lock' is a new security/access system which allows you to send a virtual key to anyone you choose to enter your home. august is the brainchild of yves béhar/fuseproject and jason johnson, august co-founder, who asked themselves how they could provide a seamless, enhanced experience for entering one's home. working on three main principles: simpler, safer, social, the design is composed of the lock, which works with existing deadbolts, which is installed onto your door, an intuitive app which acts as a virtual key, and a web-site log-in, so you can stay connected to your home through your smartphone; the linking technologies solving the issue of access in our digital world.
image courtesy touch bionics
the 'i-limb ultra revolution' by american company touch bionics provides the ability to gradually increase the strength of its grip on an object. utilizing pulsing and 'vari-grip' features, the prosthetic hand implements a firmer hold when conducting tasks such as tying shoelaces or holding a heavy bag securely. a wide selection of automated grips and gestures aid users in completing daily tasks; including index points for typing, precision pinch mode for grabbing small objects – or natural hand position for walking or while at rest. equipped with a biosim software application, the assistive device can be controlled via smartphone, allowing instant access to 24 different clasp patterns. as each finger bends at the natural joints, the aluminum-built prosthetic accurately adapts around the shape of an object with greater ease and flexibility. after a period of inactivity, the hand automatically retracts to a natural position.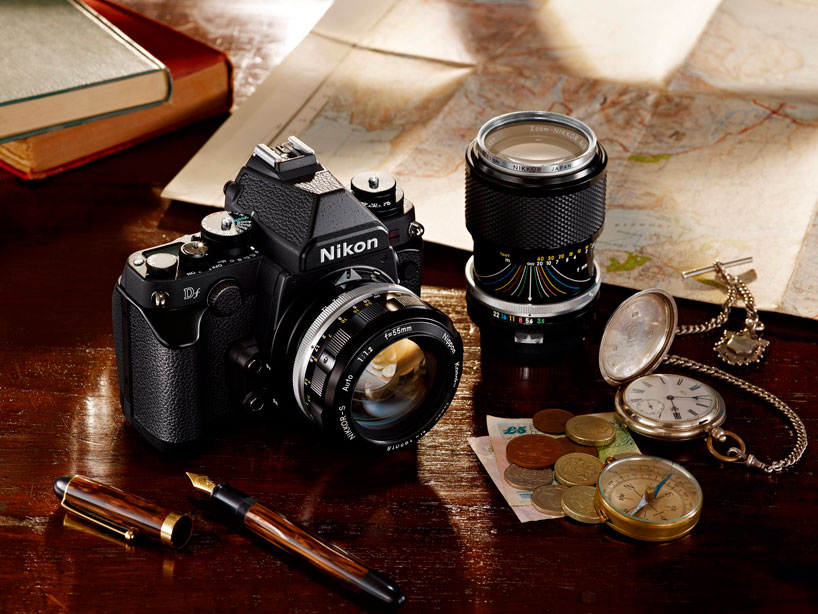 in november, nikon announced the 'Df ', a lightwight full-frame D-SLR that pays homage to the analog style and mechanical dials from the company's 'F' series of 35mm film cameras. built exclusively out of a magnesium alloy, the device packs technology similar to the digital nikon D4. it features a 16.2 megapixel 36 x 23.9mm CMOS sensor and 50mm f/1.8g special edition lens that handles light with a wide ISO range from 100 to 12,800, expandable to ISO 204,800. designed for the internet of things, the camera also allows users to connect and share their images instantly using the optional WU-1a wireless mobile adapter — download and share images or remotely fire the camera by syncing to a smartphone or tablet. the nikon Df will be available later this month with the 50mm f/1.8 lens for 2,999.95 USD.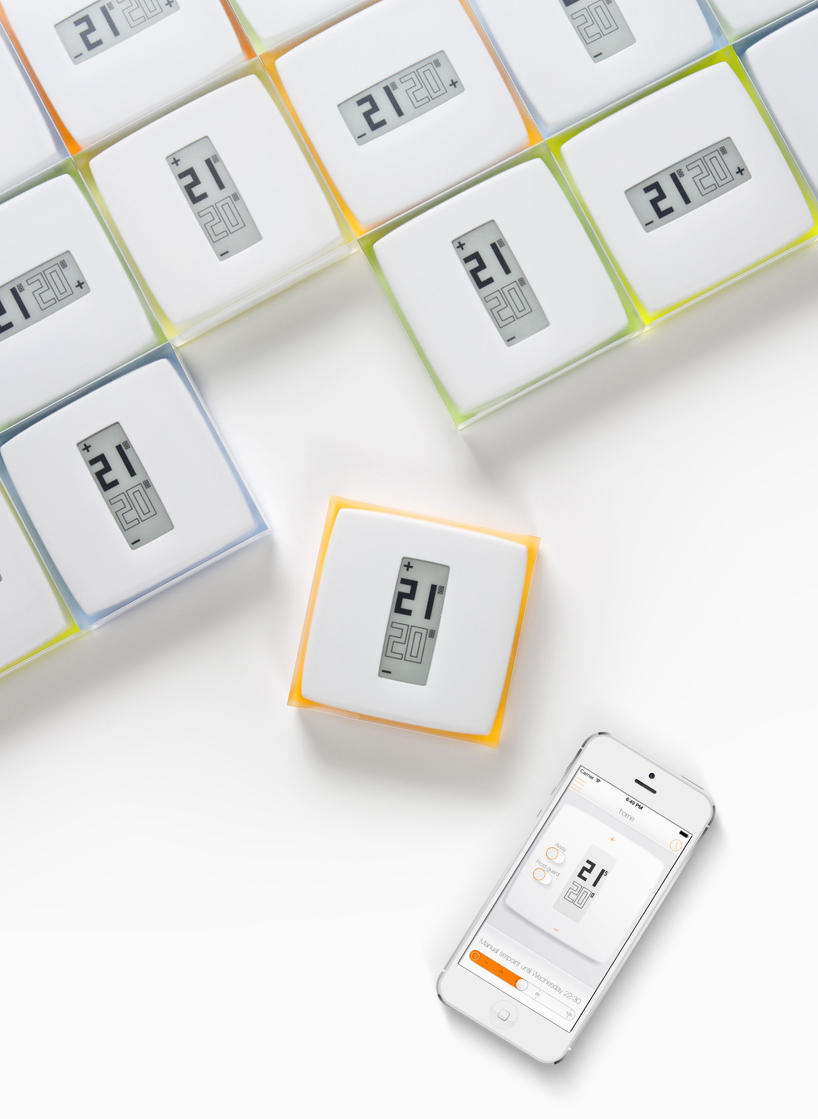 image courtesy starck
since first introducing their personal weather station and air quality monitor, paris-based netatmo has expanded their line of consumer electronics by collaborating with philippe starck to conceive an intelligent smartphone connected thermostat. controlling heating remotely and reducing energy consumption, the pocket-sized device automatically syncs via the netatmo app interface, continuously transmitting the most up-to-date temperature information to a tablet or phone. designed to replace most wired and wireless thermostats on the market, the system can also be used with fuel, gas and wood systems. the device adapts to the user by observing their habits, monitoring sleeping patterns and periods of absence from home.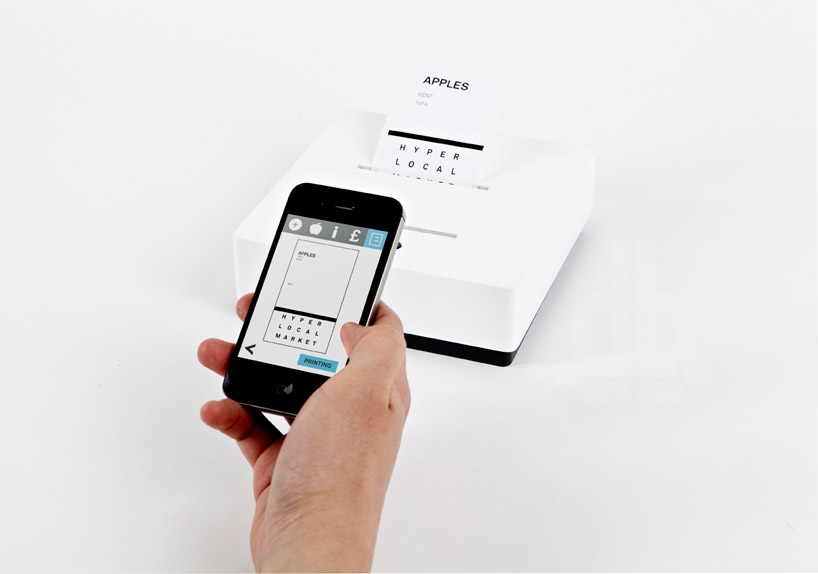 image courtesy kayleigh thompson

in fostering an exchange of products and information, 'hyperlocal market', an online food exchange platform by london-based designer and 2013 RCA graduate kayleigh thompson encourages the dialogue between buyer and seller, promoting local commerce. the system connects urban growers with fair and professional trade through an interactive website, which works together with a specially designed printer and smartphone application. the program initiates when one becomes a member of the 'hyperlocal' community, where users can upload, price and label their products with the app and sell them to a network of registered users.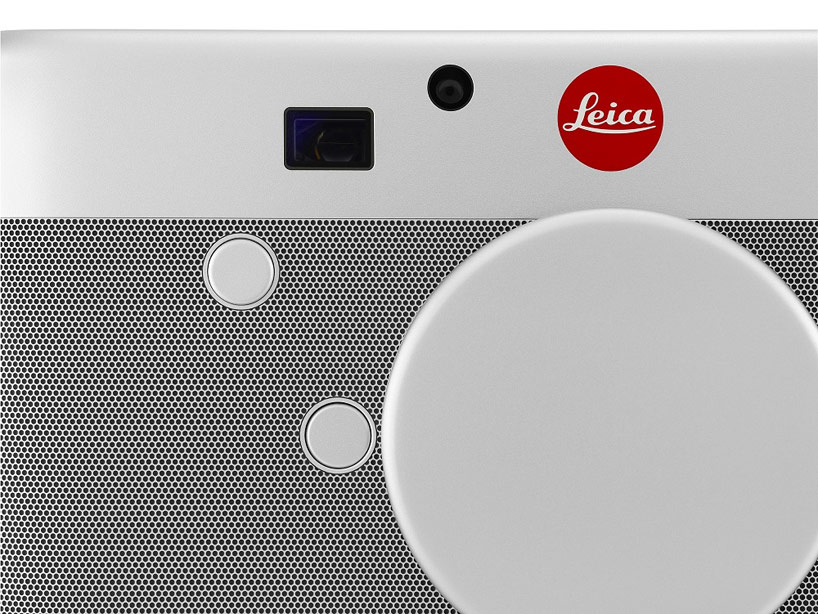 image © leica camera AG


after months and over one-hundred prototypes, the leica digital rangefinder camera designed by sir jony ive and marc newson for (RED) has officially been announced. joining more than 40 other rare and diverse items in the (RED) sotheby's auction on november 23rd 2013, the device will be based on the leica M, and will be auctioned to raise money for the global fund to fight aids, tuberculosis and malaria. machined from a custom engineered alloy, the camera is conceived with a smooth, textured anodized aluminum outer shell – the traditional leather waist – synonymous with leica, has been replaced with a laser machined aluminum body. more than 21,000 hemispheres create a new and extraordinary aesthetic, while a total of 561 models and nearly 1000 prototype parts were made during the 85 days it took to create the one-off leica M camera for (RED).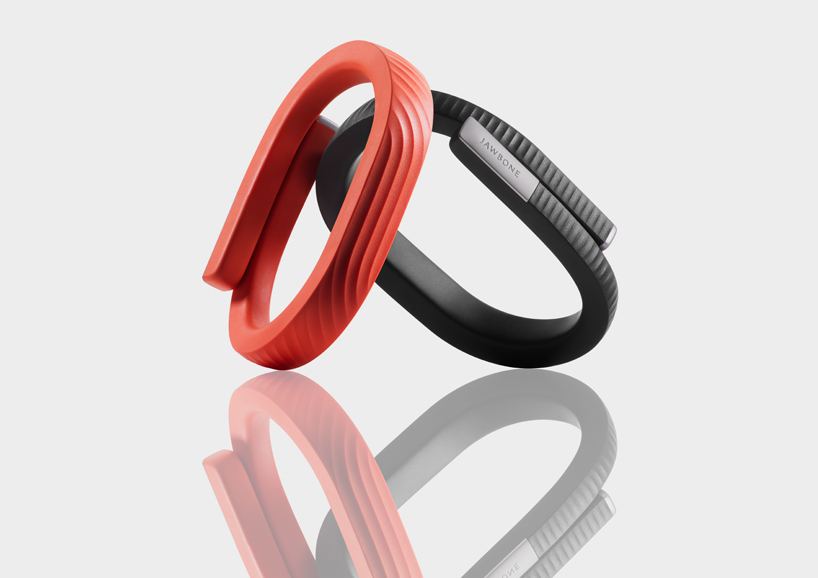 image courtesy jawbone

originally intruding UP in 2011, san francisco-based company jawbone has revealed the latest addition to their wearable technology family, 'UP24′. boasting enhanced features and functionality over its predecessor, the water resistant fitness tracking wristband efficiently monitors recent sleep patterns and counts steps throughout the day with the UP 3.0 iOS app. enabled by wireless syncing via 'bluetooth smart', low energy device notifies you when you've reached your goals. unlike the previous model, the UP24 stays connected to your smartphone at all times, enabling you to constantly track your daily progress.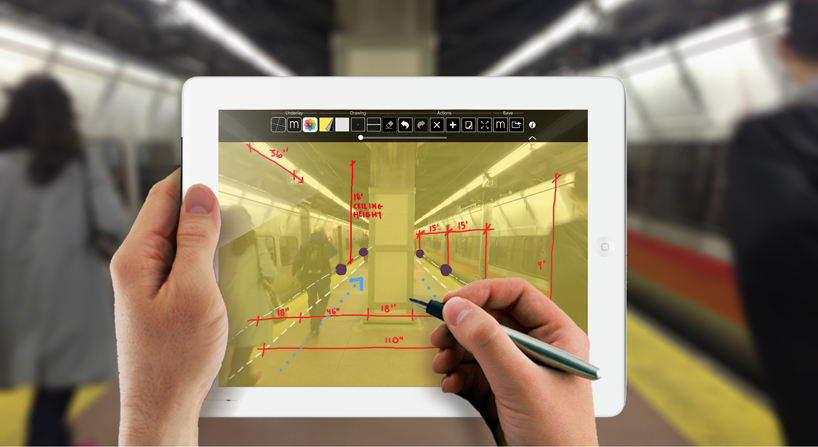 image courtesy morpholio
the morpholio project has announced the launch of trace 2.0. originally released in september of 2012, the trace app explores the role of technology in the conceptual phase of the creative process through a digital version of 'canary yellow' trace paper. sketching, is now made easier, faster and more intuitive with trace, allowing users to instantly draw on top of imported images or background templates, and layer comments or ideas to generate immediate, intelligent, and beautiful drawings that are easy to circulate.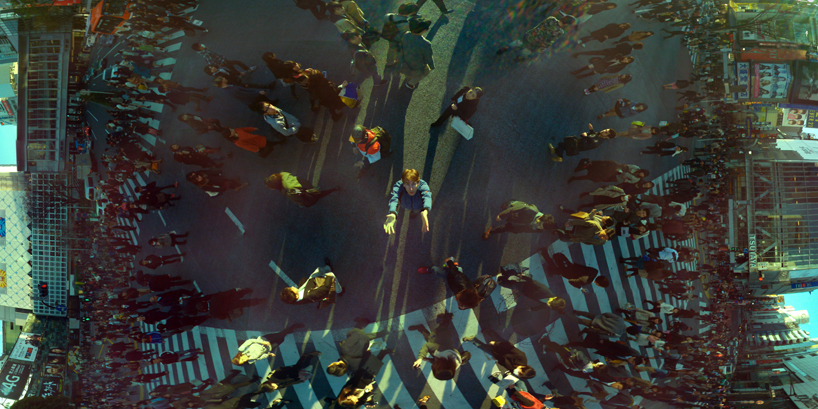 image courtesy panono
going beyond typical panoramic photography, berlin-based company panono has developed a throwable ball camera packed with 36, 2.0 megapixel lenses that shoot in the air simultaneously. launched on indiegogo, the interactive device captures 360 degree moments in high-resolution and can be viewed in its entirety using the panono app. users can move their tablet or smartphone up and down as if they were inside a full-spherical image.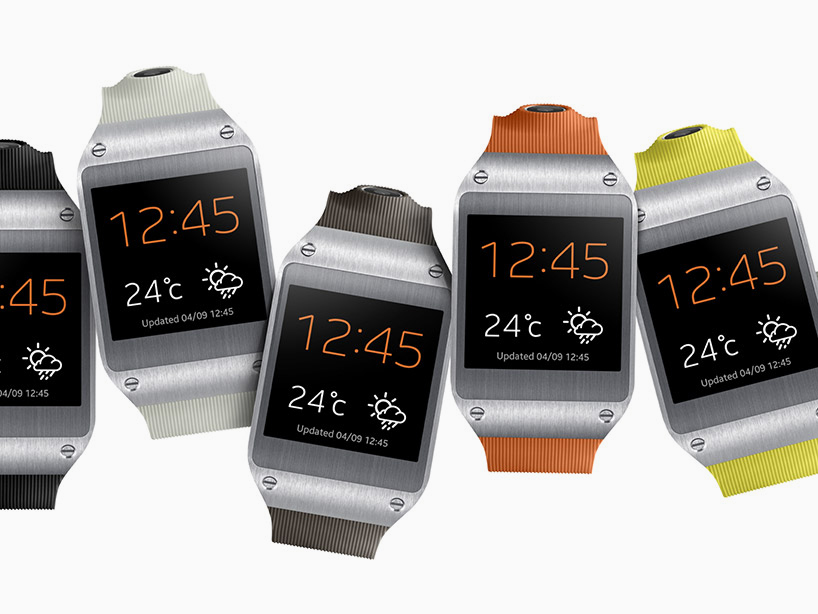 image courtesy samsung
weighing in at 73.8g the samsung galaxy gear smartwatch is voice operated, boasts a 41.4mm colour screen, a 1.9 megapixel camera, apps, and much more.
samsung galaxy gear lets users to live in the moment while staying connected to their samsung galaxy devices. it notifies users of incoming messages, such as calls, texts, emails and alerts, delivers a preview of those messages and creates the opportunity for users to accept or discreetly ignore those messages. when an incoming message requires more than a quick glance, users can simply pick up their samsung galaxy devices and thesmart relay feature will instantly reveal the full content on the screen.
see designboom's other big stories of 2013 here.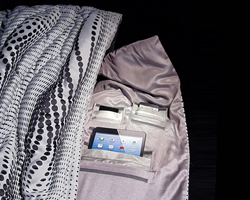 mar 17, 2020
mar 17, 2020
jan 11, 2019
jan 11, 2019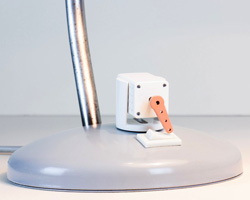 nov 21, 2018
nov 21, 2018
jan 10, 2018
jan 10, 2018
jan 04, 2018
jan 04, 2018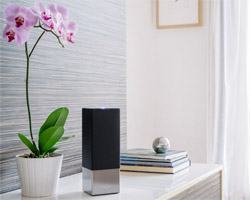 aug 31, 2017
aug 31, 2017
dec 31, 2013
dec 31, 2013
dec 31, 2013
dec 31, 2013
dec 31, 2013
dec 31, 2013
a diverse digital database that acts as a valuable guide in gaining insight and information about a product directly from the manufacturer, and serves as a rich reference point in developing a project or scheme.