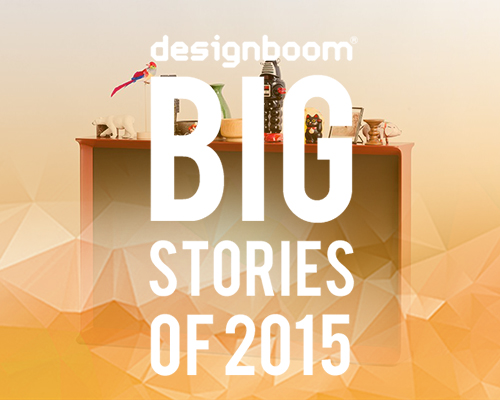 dec 10, 2015
TOP 10 tech gadgets and devices of 2015
TOP 10 tech gadgets and devices of 2015
in 2015, we've moved even closer to a fully connected digital life, constantly involved with cloud connected devices, wearables, and nifty gadgets to help simplify daily tasks. in 2015, designers embraced the many sides of technology which saw disguised smart televisions, internet of things teaching tools, and a progress for better virtual reality. take a look at desigboom's TOP 10 most popular gadgets and consumer electronic concepts from 2015 below: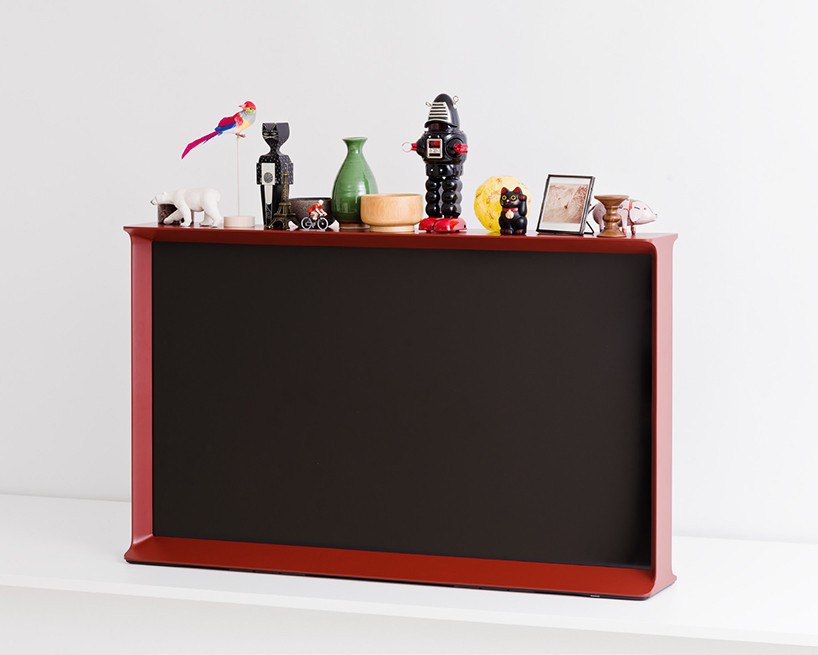 image courtesy of ronan and erwan bouroullec
french designers ronan and erwan bouroullec have rethought how the television should be treated in the home. the samsung 'serif' series promotes itself as an object that can be turned around and manipulated anywhere, as well as be able to stand by itself with the optional detachable legs. for the past two years, the brothers and yung-je kang, head of visual display design at samsung, looked to make the television more than just a display, but a solid presence that would sit naturally in various environments, just like any of their other pieces of furniture.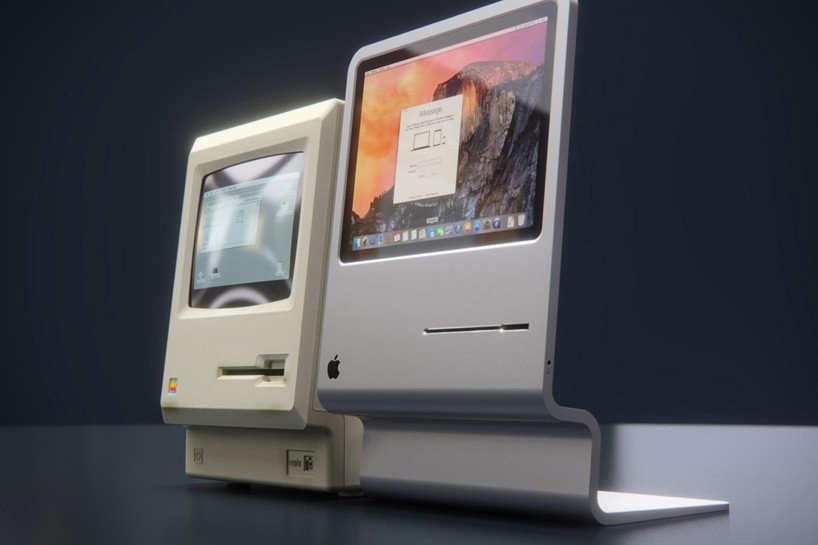 image courtesy of CURVED/labs
the CURVED/labs 'mac' concept pays tribute to the forgotten design style of apple's first desktop computer, 'lisa', and the original macintosh released in 1984. since then, the californian company has produced many updates of their computers with the latest 'iMac' being launched in 2014, but according to CURVED/labs, they have neglected the origins of the products that shaped future technology. featuring the same high quality aluminum casing that is used for macbooks, iPhones and iPads, it also has similar technological components as the current macbook 'air'.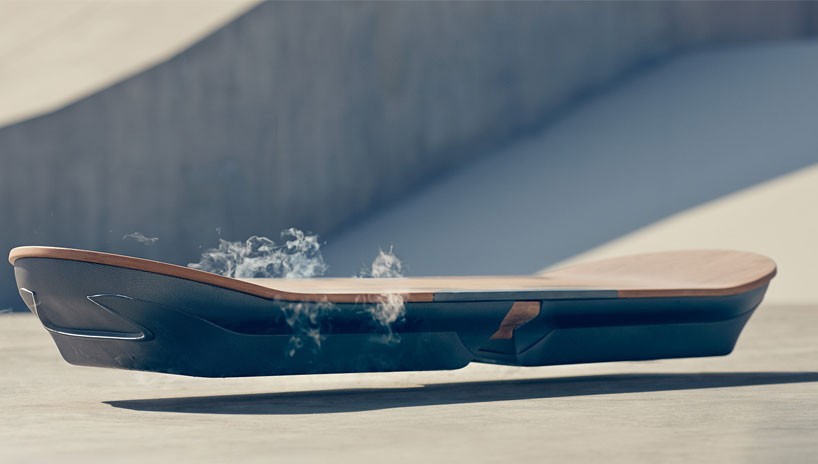 image courtesy of lexus
japanese luxury car maker LEXUS has just teased the world with their hoverboard concept named simply, 'slide'. the board uses magnetic levitation to achieve frictionless movement, and uses liquid nitrogen to cool the superconductors and permanent magnets. the endeavor is coming from the brand's own 'amazing in motion' department, which innovates through unique designs, technology and creativity.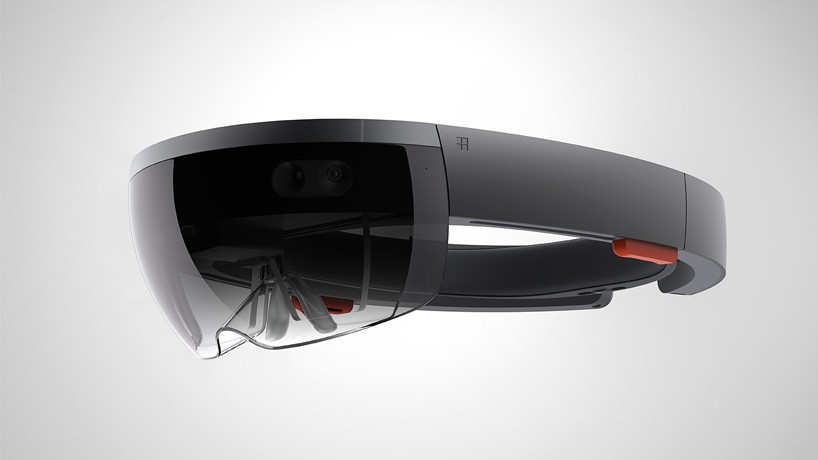 image courtesy of microsoft
the microsoft 'hololens' headset pushes beyond the boundaries of augmented and virtual reality by enabling the user to interact with 3D holograms blended into the real world. the personal technology adapts the way people communicate, imagine and play through its ability to design and shape digital content as if they were actual objects in the room. this integration of high-definition holograms with physical places provides a new medium to express creativity, a more efficient method to teach and learn, and a more effective way to visualize work and share ideas.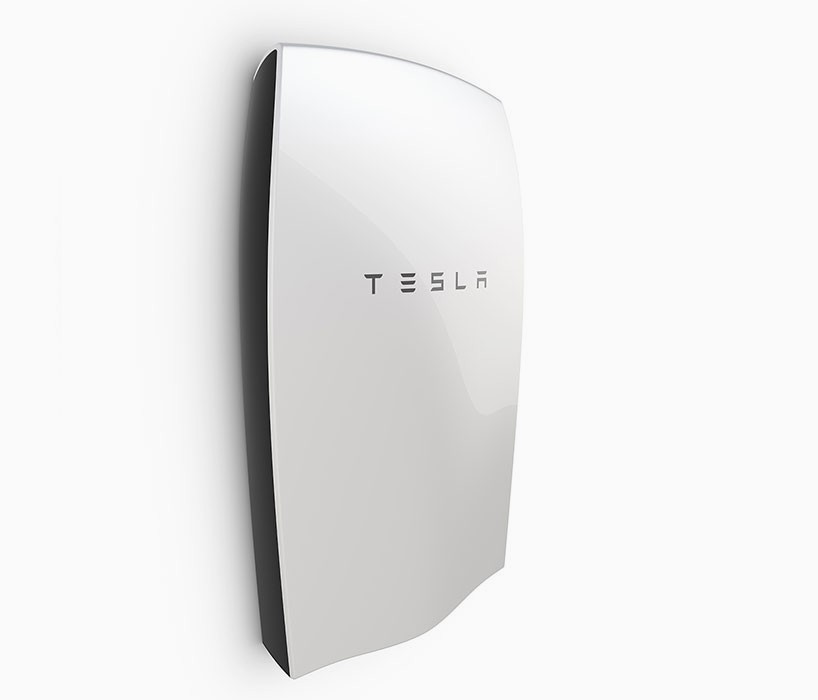 image courtesy of tesla
tesla is expanding into a energy innovation company named 'tesla energy'. in a presentation, musk revealed a rechargeable lithium-ion battery called the 'tesla powerwall'. built for residential levels of consumption, the power source is designed as a hub to harness solar generation, store, and run the home electricity system. it incorporates the battery packs, liquid thermal control system and software that communicates to the solar unit. 'powerwall' comes in two models, 10kWh or 7kWh depending on daily use or backup applications. coupled with solar panels, the tesla product can become a backup when sunlight is unavailable and is capable of surviving completely disconnected from the grid.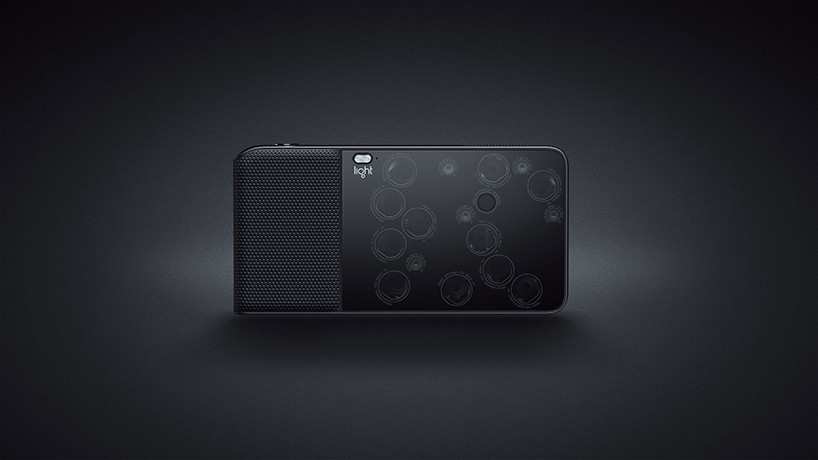 image courtesy of light
using a new approach to folded optics design, the team at light have created the 'L16' camera that packs DSLR quality into a slim and streamlined camera body. it's like having a camera body, zoom and three fast prime lenses right in the photographer's pocket. with 16 individual cameras, ten of them firing simultaneously. the camera captures the detail of the shot at multiple fixed focal lengths. then the images are computationally fused to create an high-quality final image with a resolution of up to 52-megapixels. using sophisticated depth-mapping similar technology, the light camera let's photographers adjust focus and depth of field even after a photo has been taken.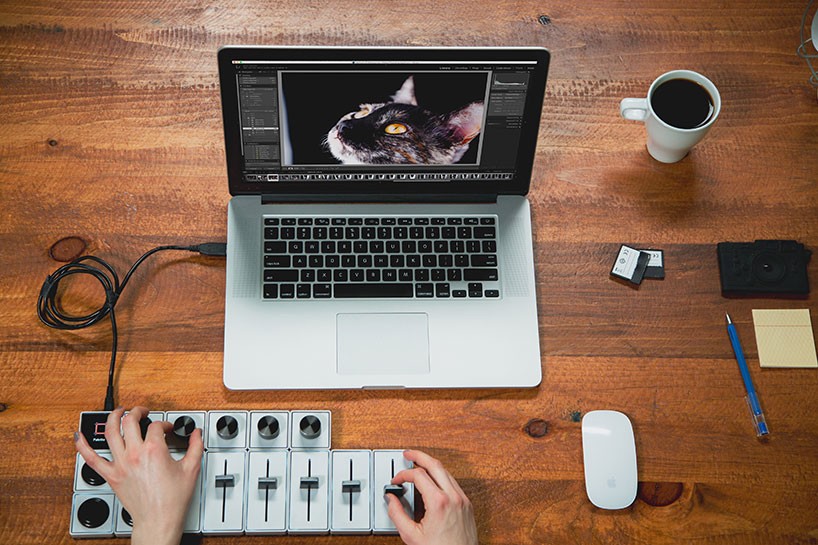 image courtesy of palette
the keyboard and mouse combination will forever engraved in the history of along side others like the wheel and the paint brush. palette, a canadian company from kitchener ontario wants to change the way people interact with their computers. they have designed magnetically connected sliders, dials and buttons there offer photographers and other creatives a faster, more intuitive and precise editing experience.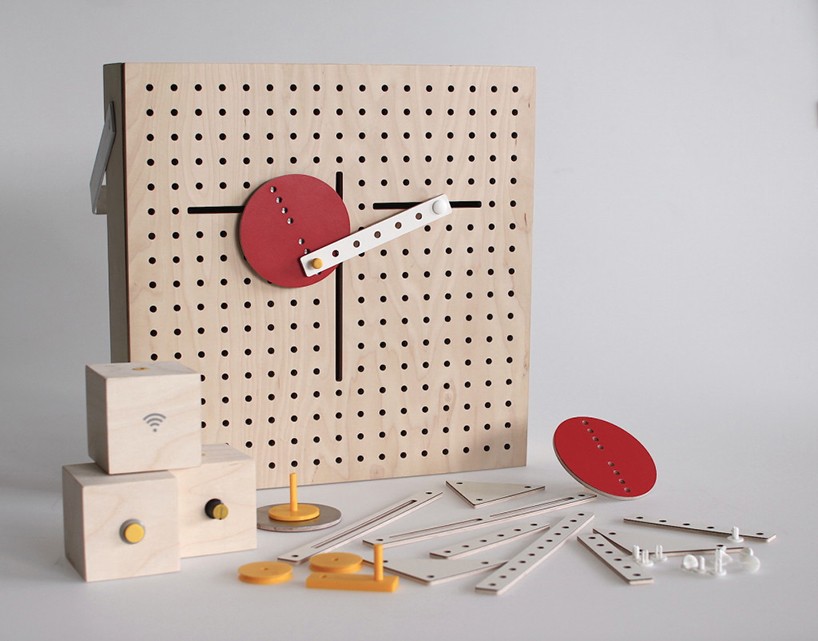 image courtesy of eunyoung park
'linkki' modular toy by eunyoung park is a kinetic construction gadget based on planar linkage mechanism with which users can design actions, make kinetic arts and learn basic science, engineering and mathematics by hands-on playing. consisting of a modular box, bars and circles, and active modules, 'linkki' simplifies the technical construction toy to such an extent as to look minimal but still retains the versatility of construction blocks as an educational tool and designer's prototyping tool.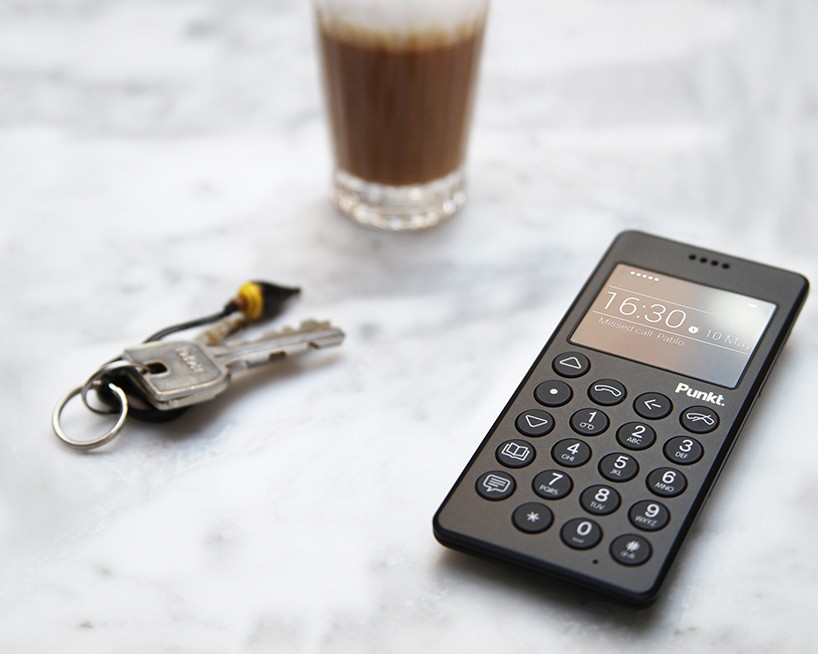 image courtesy of punkt.
swiss design-led technology company, punkt. is bringing mobile phones back to their raw essence with the 'mp 01'. designed by jasper morrison, the idea behind the 'mp 01′ was to simplify things, with a streamlined device that performs the core functions – calling and texting. things like social media apps, notifications or sports alerts were thrown out the window.
designboom: is society addicted to their smartphones? should we go to rehab for it?
punkt. founder petter neby: yes we are, and I believe that it is a very serious sociological issue. we have learned that smoking wasn't healthy, now we are slowly understanding that sugar, or too much fat, is a serious issue. smartphones are wonderful tools as they can service us in so many positive ways, but misuse of smartphones, or other always-on-always-here devices, is a serious social issue and we have to come to terms with what it does with us and to society.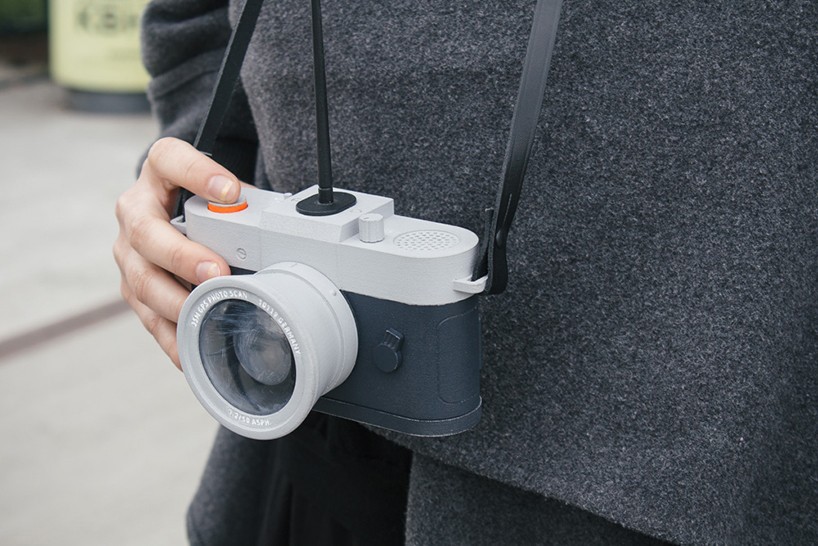 image courtesy of phillipp schmitt
interaction designer philipp schmitt, has come up with a camera that keeps track of the location, the number of photographs taken, and either restricts or allows the photographer to take a picture. the project, 'camera restricta', is a speculative design of a new kind of camera. if the camera determines that too many photos have been taken at the locale, it physically revokes the shutter and obscures the viewfinder. the camera searches an area of roughly 35 meters around its location for geotagged photos.
dec 31, 2015
dec 31, 2015
dec 29, 2015
dec 29, 2015
dec 29, 2015
dec 29, 2015
dec 28, 2015
dec 28, 2015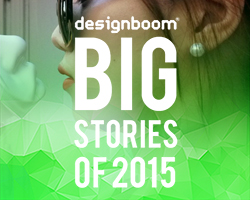 dec 27, 2015
dec 27, 2015
dec 26, 2015
dec 26, 2015
a diverse digital database that acts as a valuable guide in gaining insight and information about a product directly from the manufacturer, and serves as a rich reference point in developing a project or scheme.